There are many different furniture paint types available on the market. How do you choose the best type of furniture paint for furniture? Have you ever wondered do I have to use furniture paint? Can't I just use latex paint that I already have? What is the best paint for furniture without sanding? With all of these choices choosing furniture paint can be an overwhelming process.
Not all paint is created equal, each has its own unique properties to create different finishes. The last thing you want to do is spend hours or even days refinishing a piece of furniture only to discover you should have used a different type of furniture paint to achieve a lasting finish and to make your process easier from the start.
In this blog post, we will discuss the different types of furniture paint and how to choose the perfect paint for your project. We will also provide tips for painting furniture with each type of paint. Let's get started and clear up the confusion on the best furniture paint to use on furniture.
Things to consider when choosing furniture paint
When choosing furniture paint, you will need to consider the type of furniture you are painting and the surface of the furniture. You will also need to decide on the finish you want to achieve along with is you are using a paintbrush or a paint sprayer.
Furniture surface: The surface of the furniture can be made out of wood, laminate, veneer, metal, or plastic. Each type of surface may require a different type of paint.
Finish: The finish you want to achieve will determine what kind of paint you use. For example, if you want a chippy or distressed look then choose chalk or milk paint. If you prefer smooth finishes then acrylic paints are best suited for this purpose because they are typically thinner which provide a smoother finish.
Type of paint: Most types of paint can be used for most types of furniture, however, some types require more prep work depending on the furniture surface.
Once you have considered these factors, you can then choose the best paint for furniture and your project.
Do I really need to use furniture paint to paint furniture
There is no need to use "furniture paint" when painting furniture if you are using the right type of paint. However, in most cases, it will be necessary to properly prep, clean, and apply a primer before painting when not using quality furniture paint.
If you are looking for a high-quality finish, you will want to use furniture paint. Furniture paint is designed to be easier to use, as most do not require to use a primer. Furniture paint also allows you to achieve a better outcome depending on the finish. For example, if you are wanting a distressed furniture piece, you would not use latex paint. Latex paint is just that, latex and it does not distress well.
Most furniture paints have been formulated to paint furniture, just like latex wall paint is formulated for your walls. So, I do highly recommend that you use furniture paint to paint furniture.
What are the different types of furniture paint
There are many different types of paint on the market today that you can use to paint furniture. Chalk, acrylic, milk, latex, mineral, and oil-based paints are the most common. Each type has its own advantages and disadvantages. So let's discuss the pros, cons, tips, and what works best on each type of furniture.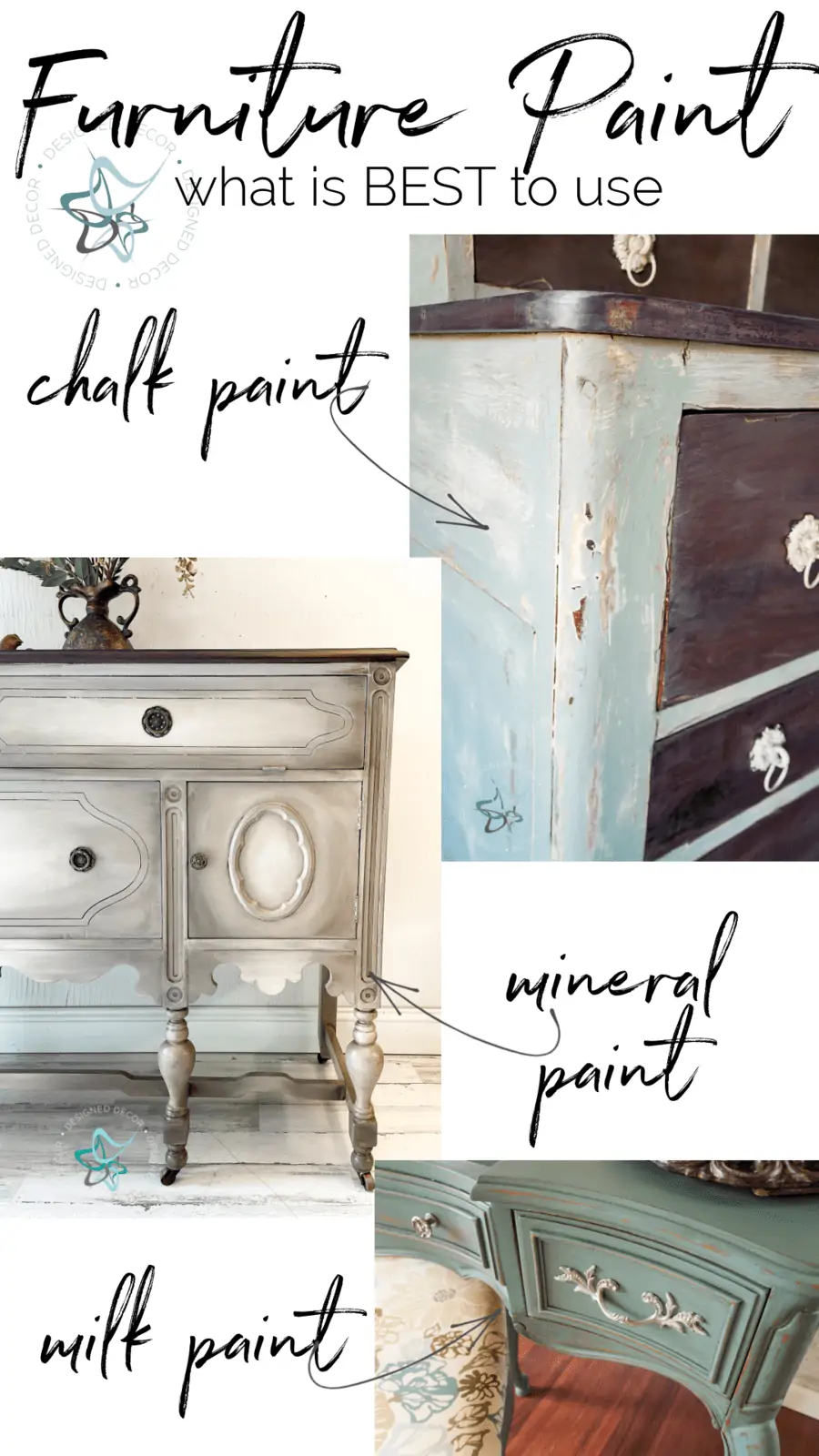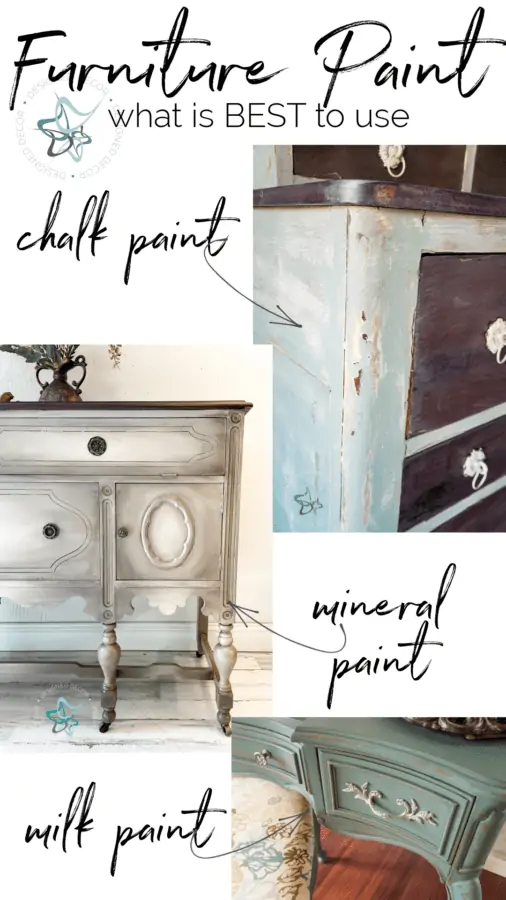 Using chalk paint on furniture
Chalk paint is water-based, decorative paint which may be applied over almost any surface. If you're looking for a paint that's easy to apply, doesn't need much prep, and can create either the distressed or layered look then chalk is an excellent choice.
One of chalk paint's biggest benefits is that it doesn't require any priming or sanding before you start painting. If you're looking for a distressed finish, chalk paint is very easy to distress using a wet or dry sanding technique. It also offers great coverage for achieving a layered finish, when applying different colors of paint.
Once the paint has dried, it is protected with wax or polyacrylic sealers which help seal in the paint so that it doesn't chip off easily.
While chalk paint is very easy to use and durable, it does have its drawbacks. For one thing, it dries quickly which means brushstrokes show up more easily than other types, and it is much thicker than most other paints. Receive my free guide below to learn how to eliminate brush marks even with thicker chalk paint. Thicker paint is harder in creating a smooth finish. I recommend that you try out different brands of chalk paint as each has a different thickness.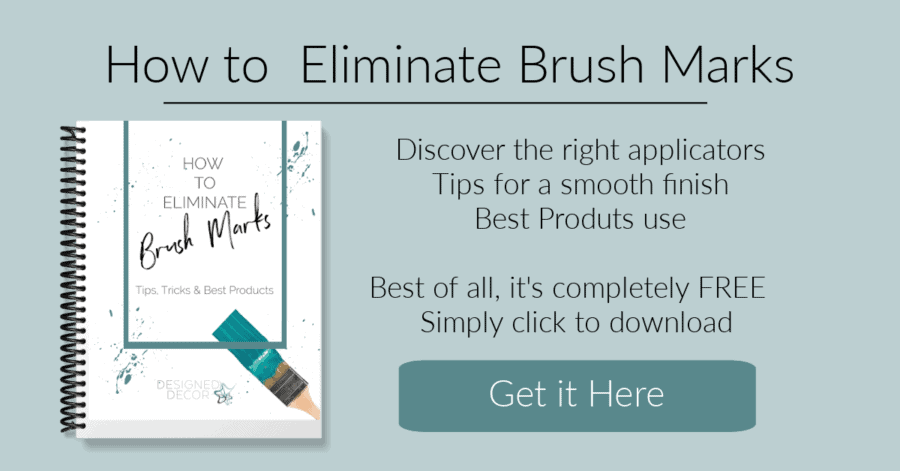 This post contains affiliate links. Click here to see my full disclosure policy.
Best Uses for Chalk paint
Chalk Paint can be used to paint all most any and all surfaces like wood, metal, laminate, flooring, fabric, and glass. Even though it is said to be a no-prep paint, some surfaces will need to be lightly sanded and others with a high sheen or very smooth finish may need a coat of primer. Chalk Paint can be adjusted to achieve many different finishes. Add a little water to it to make it smooth, or thicken it up by leaving off the lid for a heavily layered look.
TIPS:
Chalk paint is perfect for a beginner painter.
Thicker brands are best to be applied with a paintbrush.
Thinner brands can be slightly watered down to use in a paint sprayer
Can be used on all furniture surfaces and more
Chalk paint is the best paint for laminate furniture without having to use a primer
Here are a few of my favorite chalk paints
Chalk-painted furniture makeovers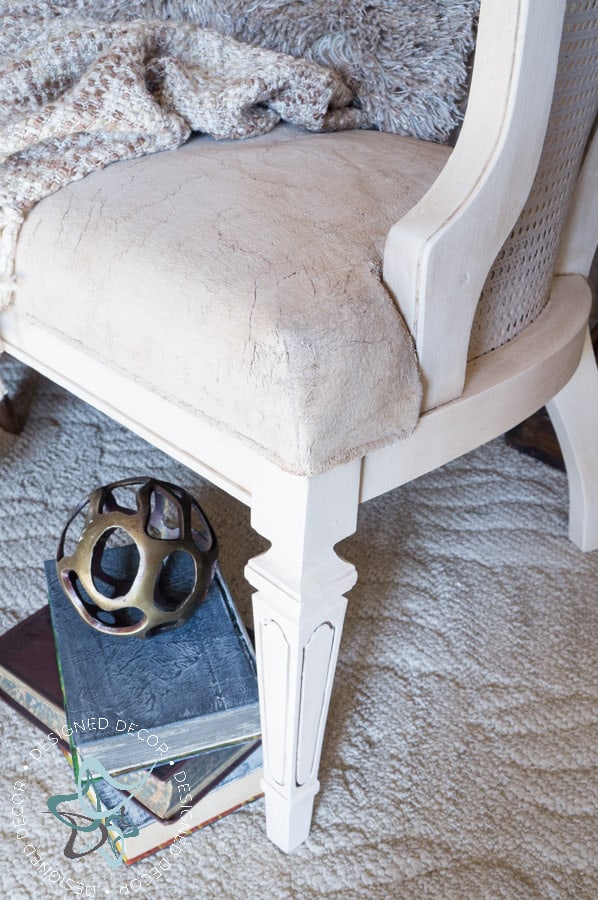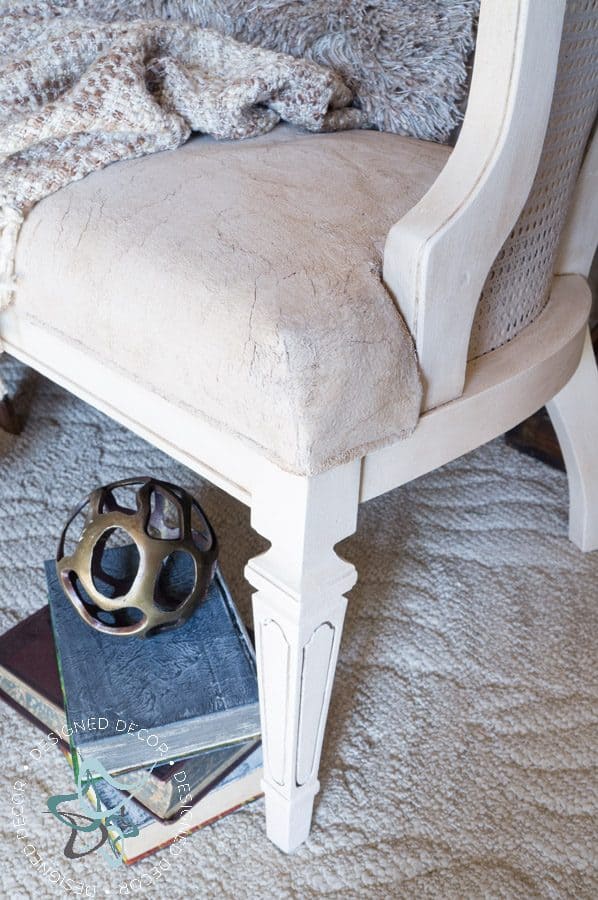 Using Milk Paint on Furniture
Milk paint is one of the oldest types of paint. It has a very unique look and creates an old-world feel to it, making for some natural-looking furniture pieces! The product also contains no harmful chemicals so you can enjoy using this environmentally-friendly furniture paint.
Milk paint is known for creating a chippy look, but it actually can be used to create different finishes. Make sure to add a bonding agent to the paint, this will help the paint adhere to furniture especially on pieces that have already been finished.
When used to achieve a chippy or heavily distressed look, milk paint may chip more over time, which creates a time-worn look of old antique furniture. Apply a top coat of wax or sealer and it will stop or minimize the chipping.
Since you are mixing what you need, you don't have messy paint cans taking up space, however, after it's mixed, you need to use it. It does not last very long sitting in a container no matter how air-tight the container is.
Best uses for Milk Paint
When used on raw wood, milk paint creates an amazingly natural look that is perfect for blending with the wood grain. I love using milk paint in this matter as it really brings out the wood grains and gives a light natural color.
Milk paint is perfect for most real wood surfaces. I would not recommend it on any laminate or shine surfaces without using the adhesion additive and even then it can be very unpredictable if you are wanting a smooth surface with full coverage.
TIPS:
Sand between coats using 350+ grit sandpaper. Sanding is not needed for adhesion, only for smoothness. Once you're done sanding, remove the dust with a rag or tack cloth.
Add a bonding agent. The bonding agent is critical when the existing finish and surface has been coated with another paint or a sealer.
Brush on with light coats. Milk paint is not ideal for spraying as it has too much powder residue and can clog a sprayer.  
Here are a few of my favorite milk paints.
Milk Painted Furniture Makeovers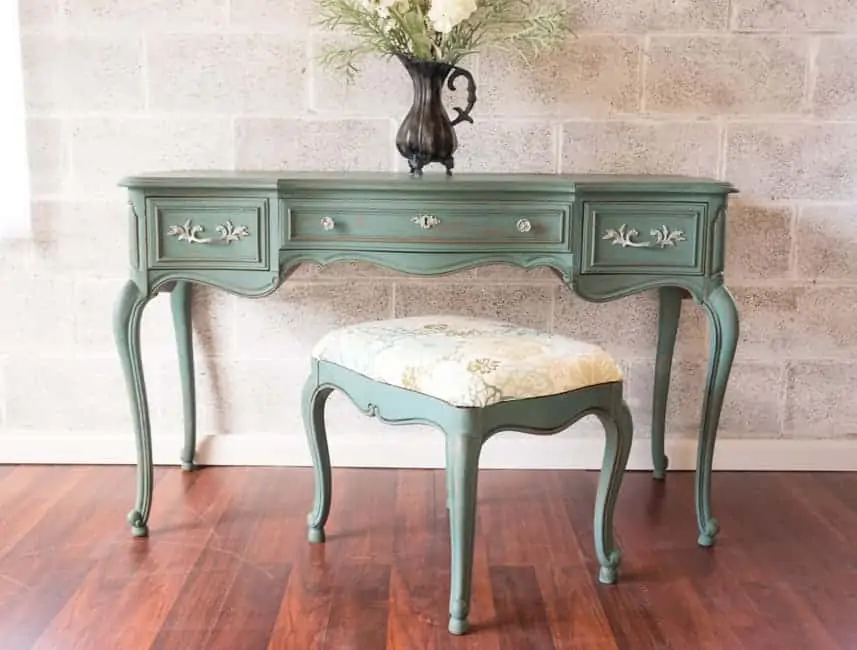 Using Acrylic/ Mineral Paint on Furniture
Acrylic/ Mineral Paint is a water-based paint that dries quickly and is easy to clean up. It is formulated using acrylic resin as its base and is a non-porous paint. It's also less expensive than other types of paints, making it a popular option for painting furniture.
  Mineral paint is self-leveling if applied properly and it is easier to work with when eliminating brush marks. It can be sanded and distressed, make sure to do this asap after drying. It has a thinner consistency and sprays on evenly with great coverage. Some brands do not need top coverage after applying as they have sealers in the paint.
Best uses for mineral paint
Since it has a thinner consistency it is my favorite type to use in a paint sprayer. It can be used on all types of wood furniture, laminates, and veneers. However, I do recommend lightly sanding and using a primer when applying on laminate pieces.
TIPS
Properly prep by lightly sanding and deglossing the furniture and clean the piece very well before applying paint.
Mineral paint is the best paint for spraying furniture since it has a thinner consistency.
If applying with a paintbrush use light coats to avoid drips.
My favorite mineral furniture paints
Mineral Paint Furniture Makeovers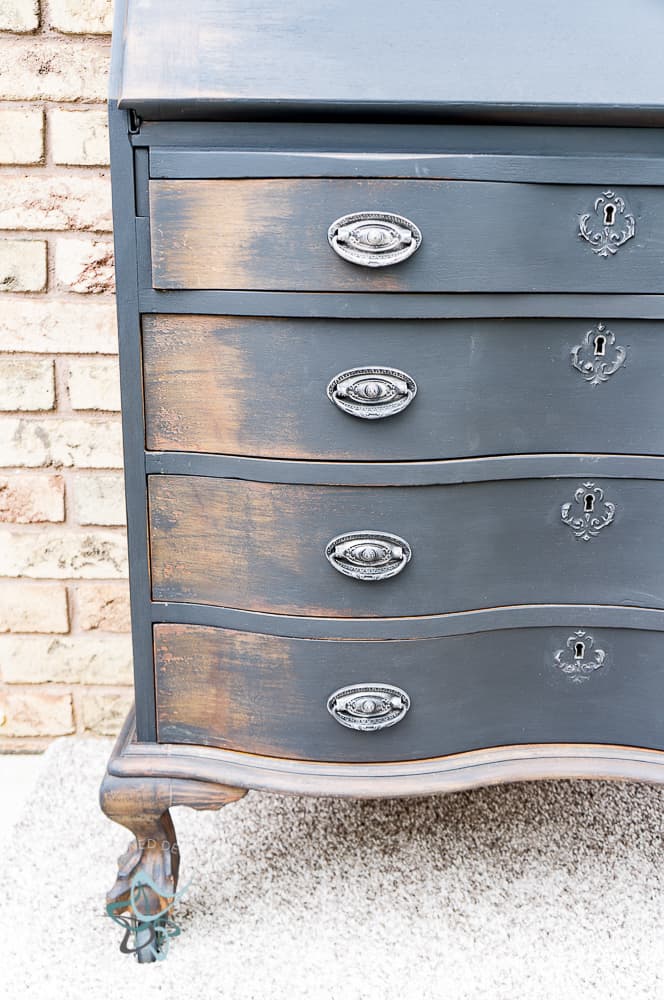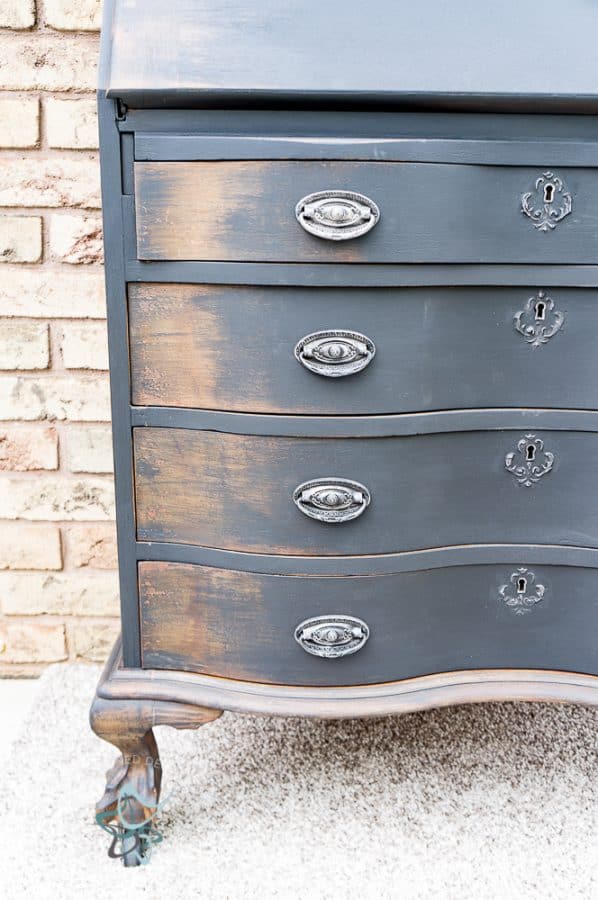 Latex Paint
Interior latex paint has been around for years and is still popular today because of its durability and long-lasting effects. Latex paint dries slowly, but it is easy to clean up with just soap and water. It also comes in a wide range of colors making it easier to match your decor.
Latex paint is used primarily for walls and now you can find wall paints that don't even use latex. However, many people are still using latex paint to paint furniture.
When using latex to pant furniture, you definitely need to properly prep. This includes sanding really well, cleaning it really well, and using a primer before you even begin to paint. For this reason and many more, I do not recommend using latex or wall paint on furniture. With so many really good furniture paints on the market, stick with those and use latex for your walls.
Best uses for latex paint
The best use for latex paint is for walls and not for furniture painting. If you really want to use the latex paint you already own, make your own chalk paint with it.
TIPS
Sand lightly, clean thoroughly, and use a gripper primer.
Do not distress latex as it is rubbery and has a tendency to peel and does not distress well.
Always seal latex paint when using it on furniture.
Latex Painted Furniture Makeovers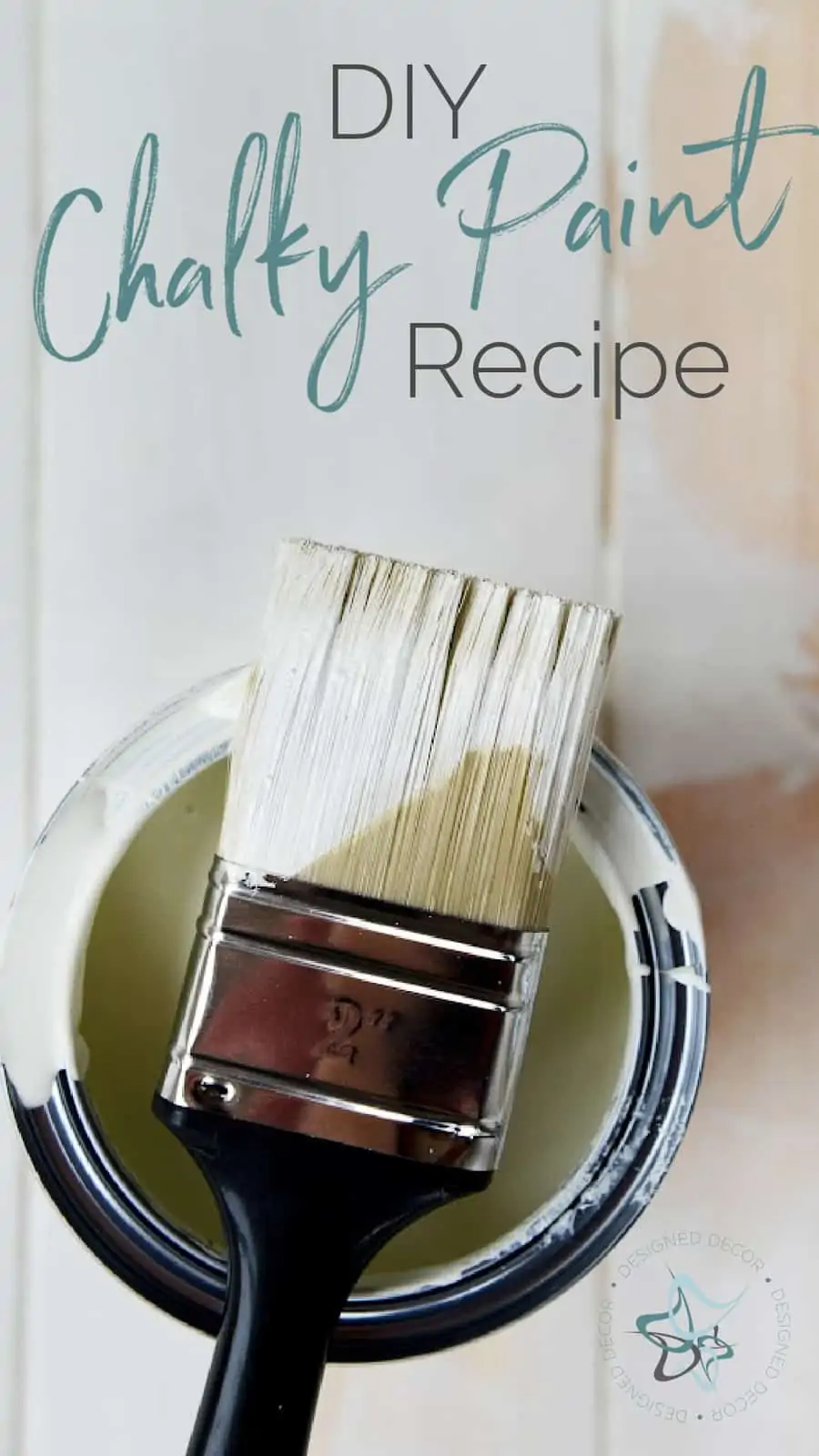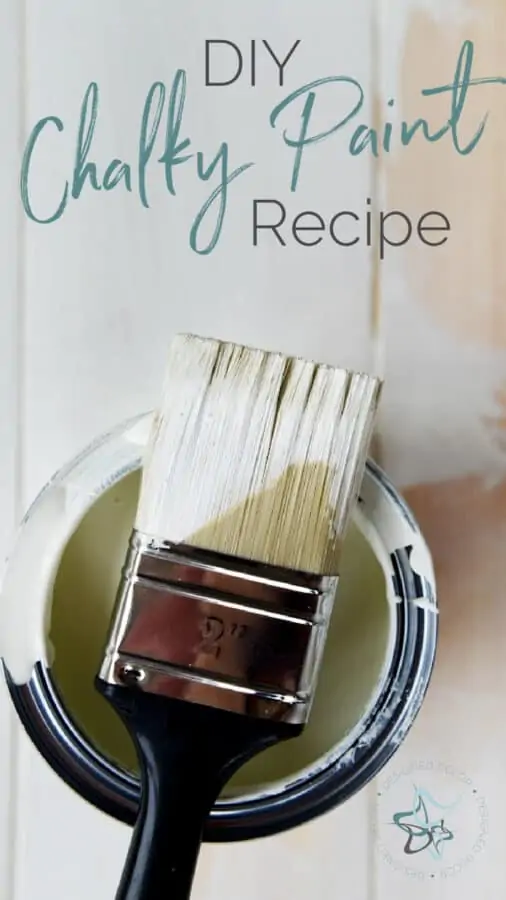 Oil-based paint
Oil-based paint is the most durable type of furniture paint available. However, it takes much longer to dry than other types of paint and can be difficult to apply. Additionally, oil-based paint gives off strong fumes, so it is not recommended for use in confined spaces. Not to mention you need chemicals for clean up.
With all the great furniture paints on the market, I would not recommend using oil-based paint. I do, however, recommend using an old-based primer in order to block bleed-through. Learn more on how to deal with paint bleed-through.
The only type of oil-based paint that I would recommend using to paint furniture is spray paint. You don't have to use chemicals to clean up the paintbrushes since you are spraying them. However, this is not a preferred paint type that I would recommend to paint furniture. I like to use spray paint for furniture hardware or decorative home accessories.
TIPS
Spray using light coats with a steady back-and-forth motion.
Do not hold it in one spot for too long or hold it too close to the furniture.
Use this spray nozzle to make it easier to control.
My favorite spray paint
Oil-based paint Furniture makeovers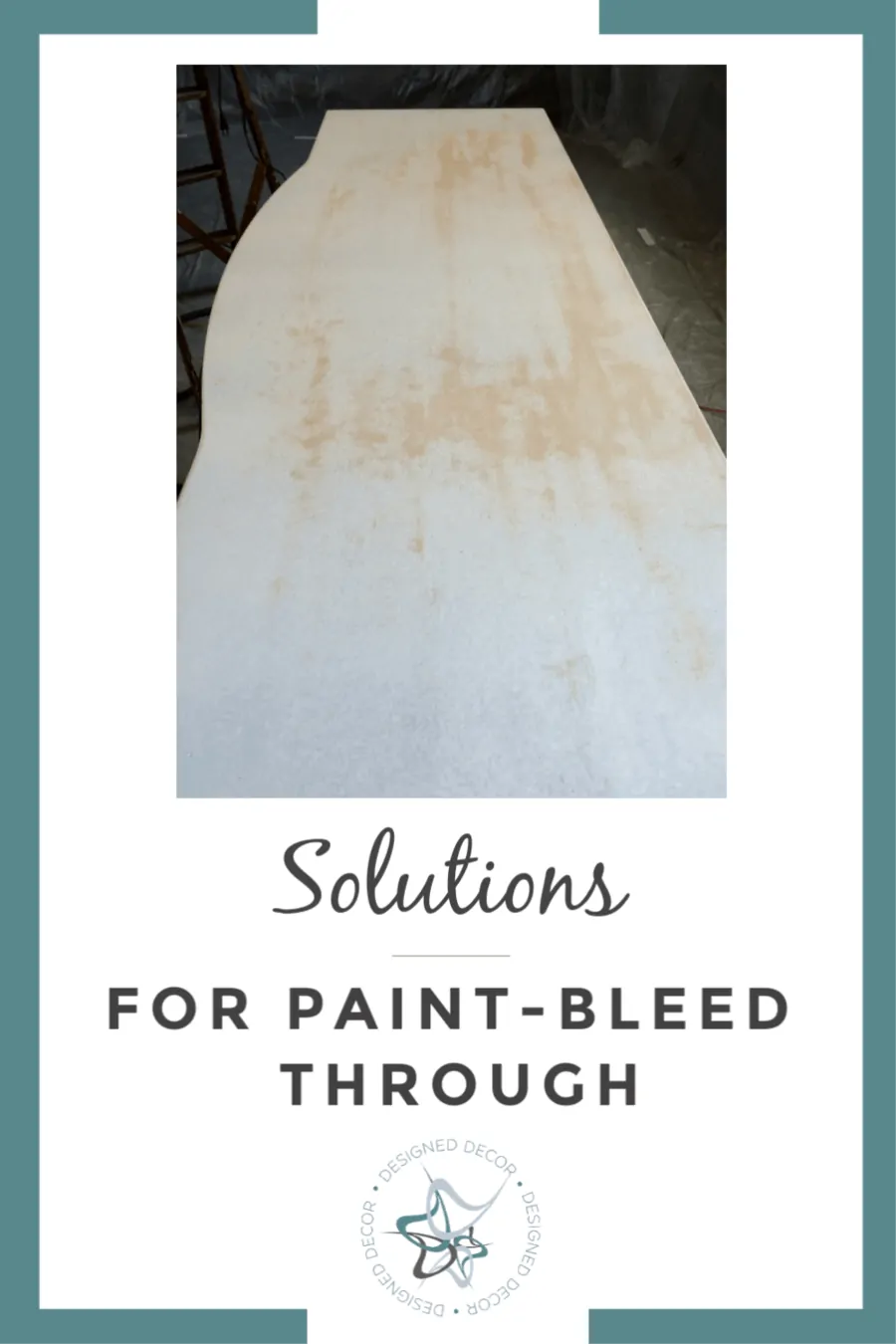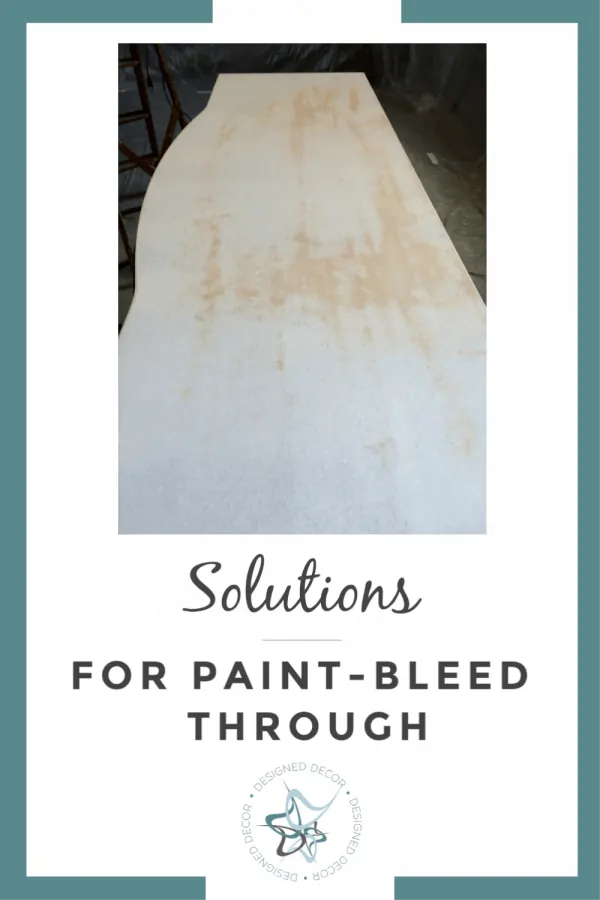 How to Paint Furniture
If you need more help painting furniture I have plenty of resources to help you with your journey. Check out of few of my top tutorials and workshops.
There are many different types of furniture paint on the market today. However, not all paints are created equal. I have found that latex or wall paints should not be used to paint furniture due to the fact that they require too much prep work and do not last as long as other types of furniture paints.
For this reason, I recommend using milk paint, acrylic/ mineral paint or chalk paint for painting furniture. These paints are easy to work with, come in many different colors, and do not require a lot of prep work. They also last for years if applied properly. So, when choosing the best type of furniture paint for furniture, be sure to consider one of my favorite paints listed above.
The best type of furniture paint to use depends on the project you are working on, your skill level, and your personal preferences. Experiment with different types of paint to find the one that works best for you. Happy Painting!
Helpful Furniture Painting Tutorials and Inspo
Discover more Inspirations by clicking on each category photo





Join the DD Community!
Join the Designed Decor Community and receive weekly free tips on DIY home projects, painted furniture, decorating, and much more.