Do you have an old dresser or cabinet that could use a fresh look? Are you dreaming of turning it into an elegant, modern piece of furniture and searching for the perfect paint color to do so? Look no further— gray paint on furniture can be the perfect answer!
With its sleek sophistication, gray is becoming a popular neutral choice among DIY and furniture painters. In this blog post, we'll explore how using different shades and types of gray can give your furniture makeover just the right touch. So break out your brush and those cans of paint, 'cause we're about to get started on transforming your drab furnishings with decor-enhancing grey hues!
Using gray paint on furniture is a favorite color choice of mine. It comes in second next to painting furniture black. The different shades of gray can take the look of your furniture from dark and moody to a light and airy farmhouse. Gray is one of the best colors to paint furniture since it can be so versatile.
Best gray color to paint furniture
Since there are so many different brands, types, and shades of gray, picking the best gray color to paint furniture is a difficult task. Sometimes this comes down to a personal choice of the type of paint you like to use while painting furniture.
The best news is once you find a brand you love, most furniture paint brands will have gray paint. Even if it is not a perfect shade of gray, you can mix in other colors to make your own shade of gray paint. Check out my post on "How to mix furniture paint colors," if you need some help in making the perfect gray paint.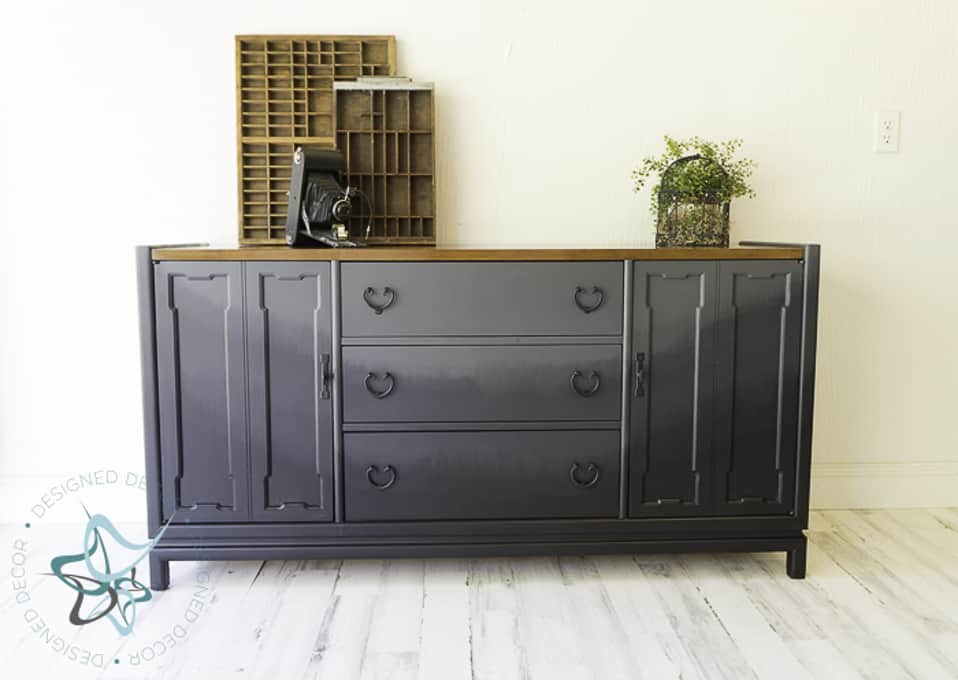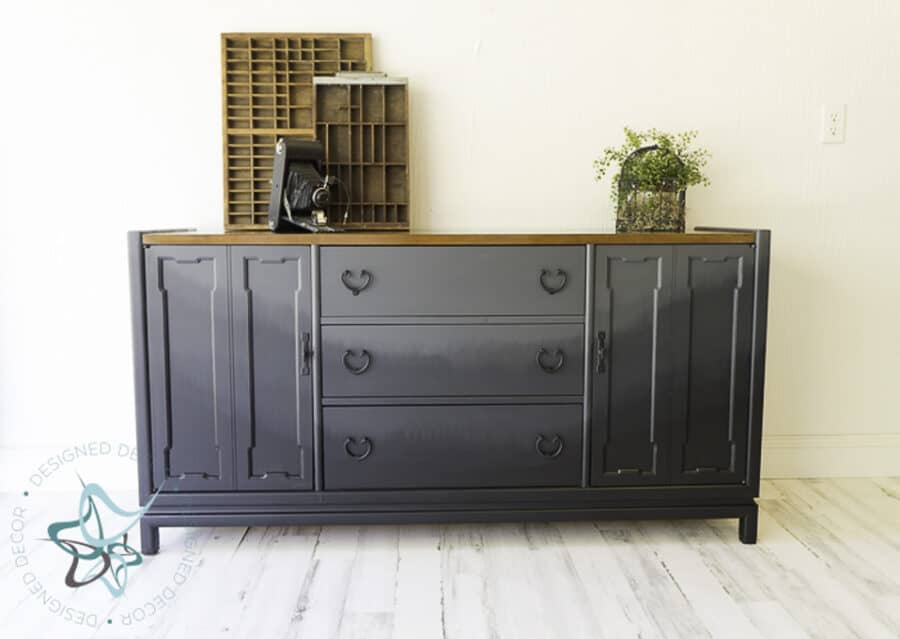 This post contains affiliate links. Click here to see my full disclosure policy.
I painted this mid-century modern dresser with a paint blending technique all with Queenstown gray from General Finishes.
To get this look, start by painting the dresser entirely using the base gray paint color of Queenstown gray and allow it to dry completely. Mix the base color with white paint to get a lighter shade of gray. Then mix the base color with black paint for a darker shade of gray. Apply all 3 colors to small sections of the dresser and begin to blend the colors together. The key to good paint blending is using water and a good quality round paintbrush.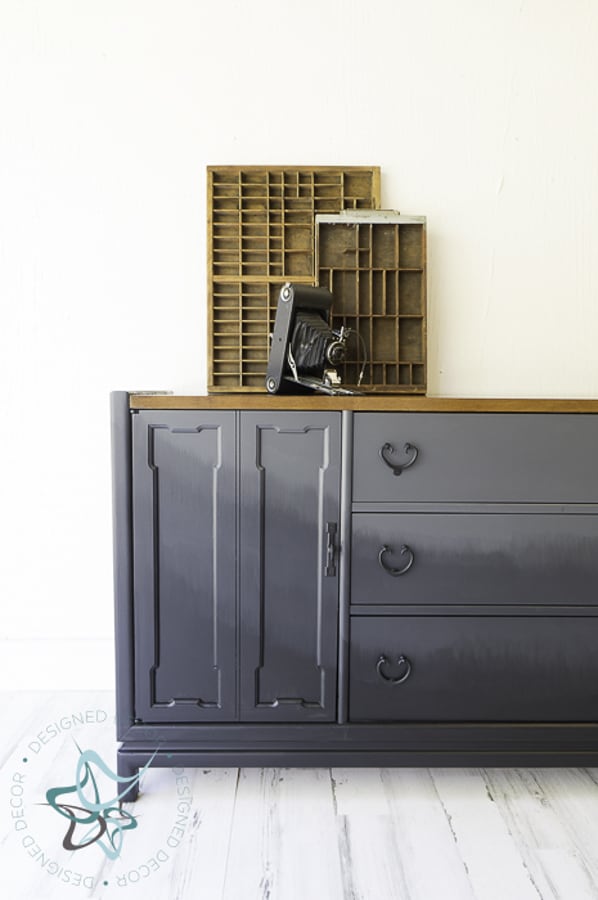 Practice paint blending on a wooden board until you get your technique down. If you need more help with paint blending, I offer in-depth video training on how to do paint blending through my online furniture painting workshops.
My gray paint recommendation is Queenstown gray by General Finishes for those who have a paint sprayer. And for those who hand-paint, I love Country Chic in Hurricane.
Gray Painted Furniture Makeovers
Are you needing some inspiration for painting furniture gray, take a look at a few of these gray-painted furniture ideas for inspiration.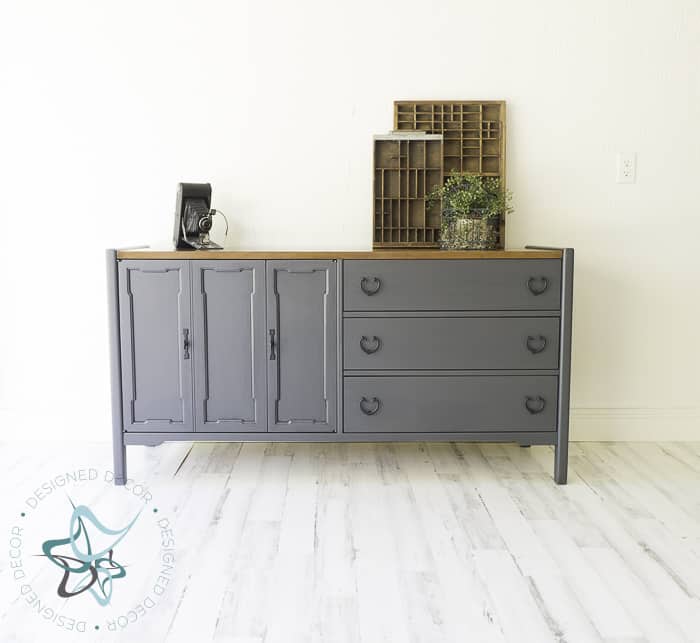 Mid-century dresser makeover with Queenstown gray and black glaze.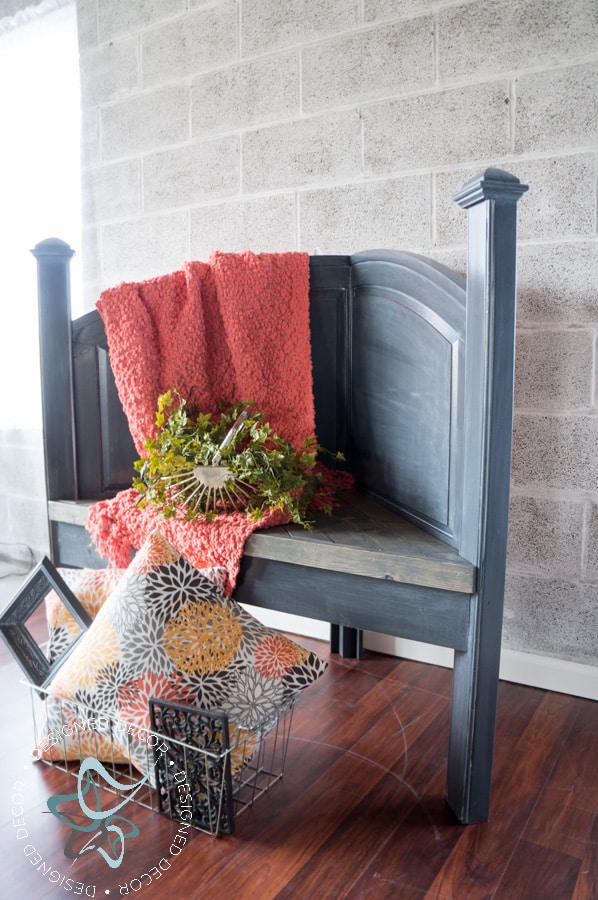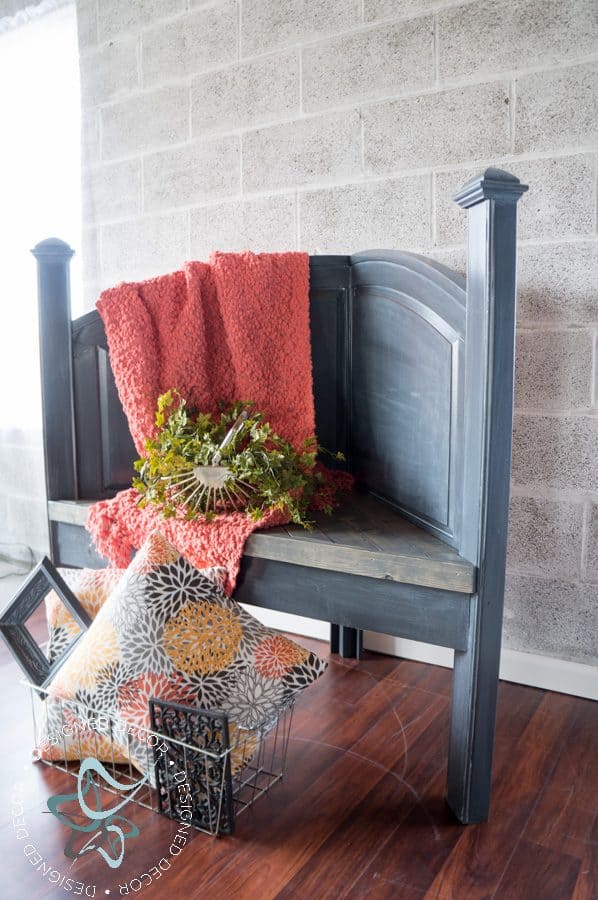 This repurposed headboard corner bench was painted with Queenstown gray and winter-white glaze effects.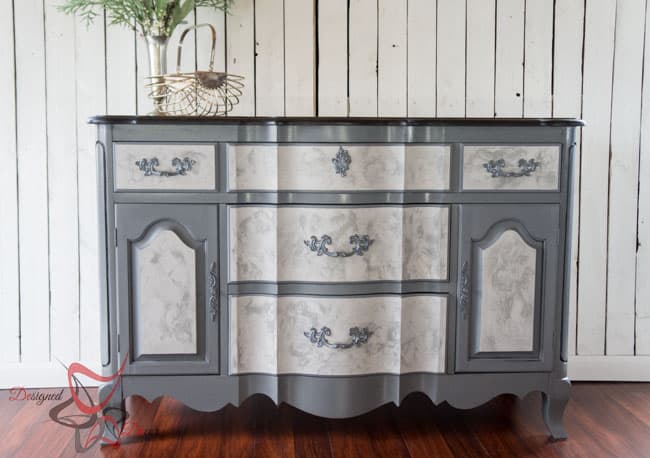 Confederate gray by Maison Blanche(discontinued and here is an alternative- Hurricane by Country Chic Paint) with lime-painted drawer fronts. Check out how to lime paint furniture for more details on the lime paint finish.
Here are a few other furniture makeovers using gray paint: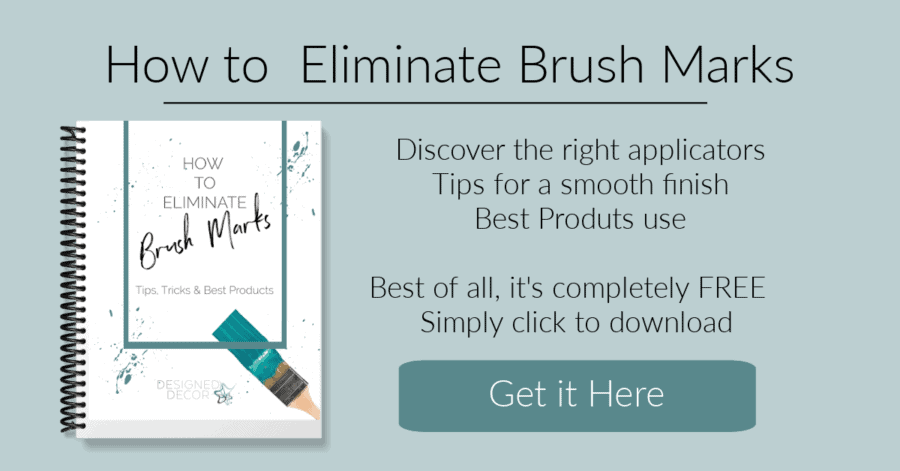 Gray Chalk Painted Furniture
You can also use all the popular paint colors like agreeable gray from Sherwin Williams, and classic gray from Benjamin Moore, and turn them into chalk paint. What a perfect way to get the exact match you are wanting by using the paint you already have to paint your furniture.
Make your own easy chalk paint with the wall paint you already have on hand. Make sure you follow my key tips on how to mix the paint to get the best smooth paint.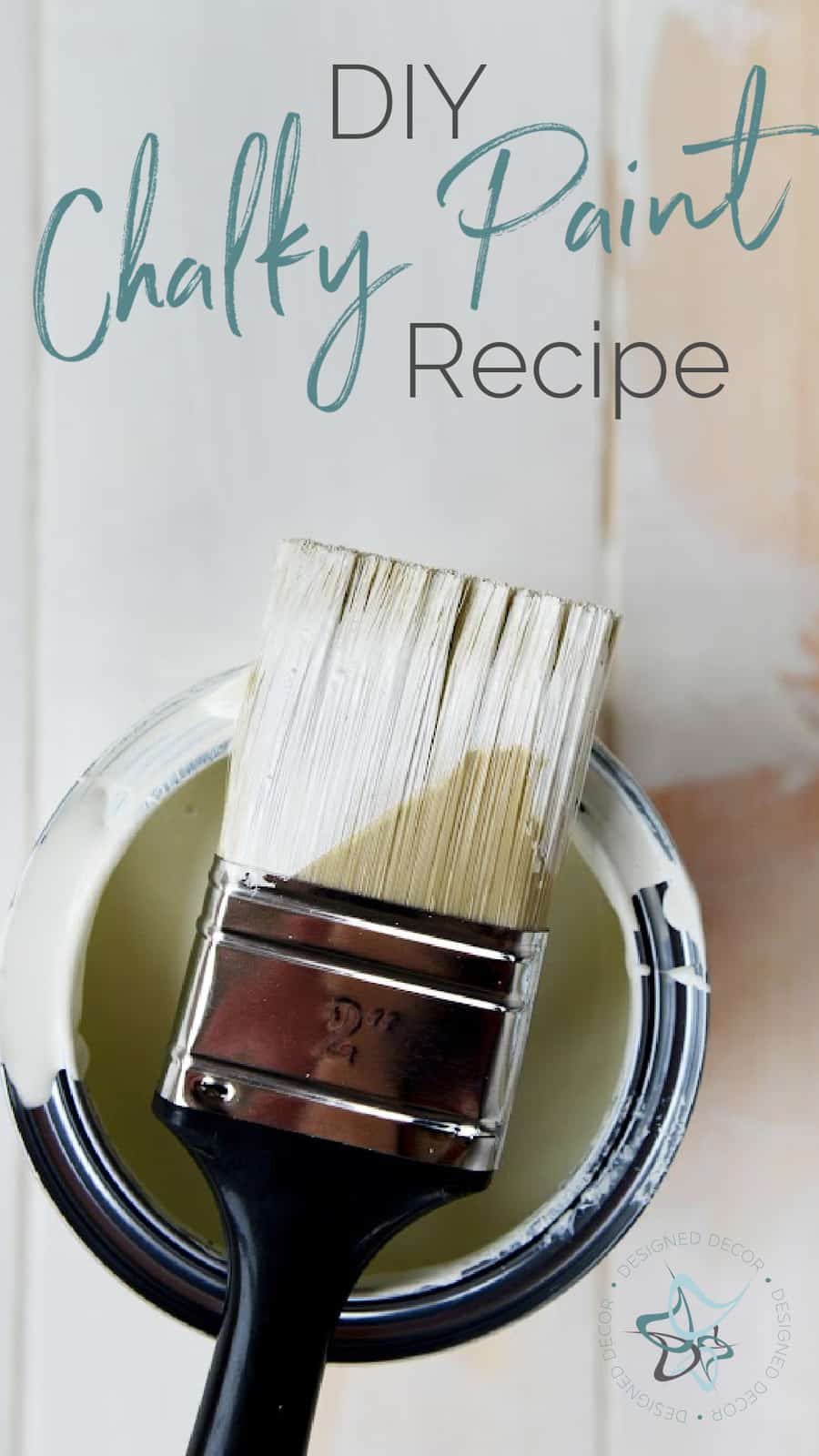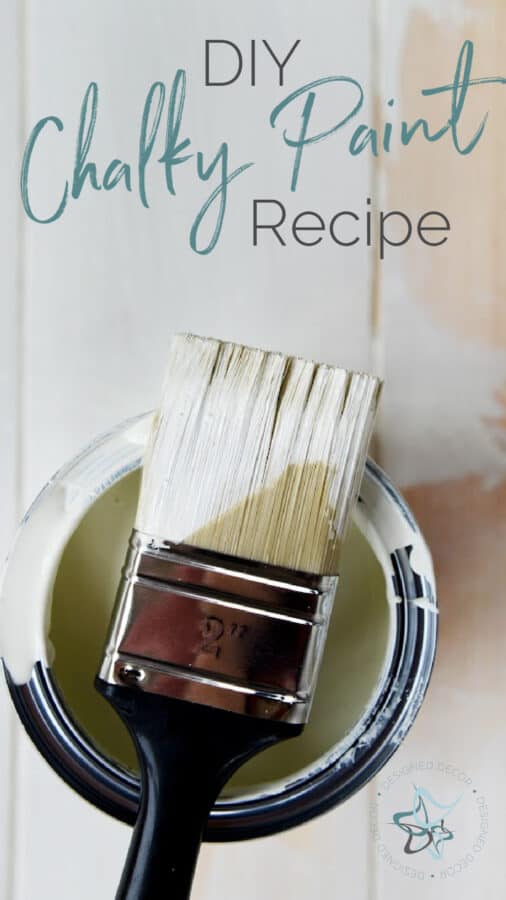 For those who love the weathered gray paint finish, check out how to achieve the driftwood paint finish with paint. This driftwood finish is just like the Restoration Hardware finish. Discover this affordable and easy paint finish without the expensive price tag.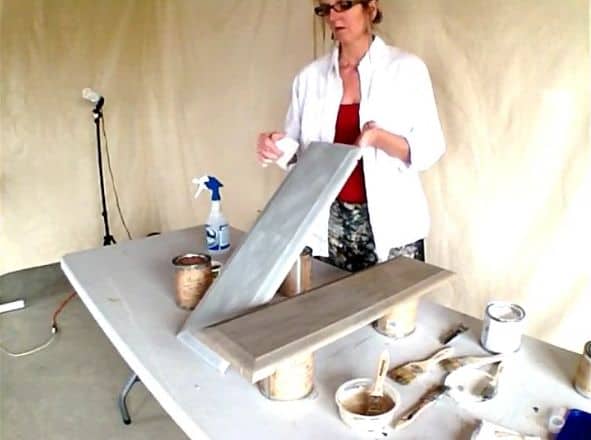 Painting furniture is a great way to give it new life. It can be a fun project to do on your own or with friends. If you're feeling unsure of where to start, try out one of the best gray colors we've listed above. With the right color and technique, you can achieve amazing results.
Still, need more help? Check out our guide on how to paint furniture (FREE GUIDE) for more tips and tricks. Also these other great resources:
Discover more Inspirations by clicking on each category photo





Join the DD Community!
Join the Designed Decor Community and receive weekly free tips on DIY home projects, painted furniture, decorating, and much more.