As somebody who loves both painting and refinishing furniture, I get a lot of questions about my favorite furniture painting techniques.
Paint is a great way to transform an old piece of furniture and give it new life. But before you pick up a paintbrush, you need to decide what painting technique you're going to use. There are a variety of different techniques you can use to paint furniture, and the best one for you will depend on the look you're going for. Here are eight fun furniture painting techniques to try.
How to dry brush furniture
Dry brushing is a painting technique that allows you to add texture and depth to your painted furniture. To dry brush furniture, start by lighting loading your brush with paint, then tapping off the excess paint onto a paper towel. Next, lightly brush the paint onto your furniture in light strokes. The key is to use very little paint and not overwork the area.
Dry brushing works great for carved details on furniture pieces. You can build up the layers of paint to create more depth and dimension.
Watch this video to see dry brushing in action.
Powder glazing furniture
Powder glazing is a step above regular furniture glazing. It goes on wet, dries completely and you remove the dry powder in only the areas you want. No more wiping and reapplying wet glaze. Powder glazing furniture adds depth, dimension, and beauty to furniture and cabinets.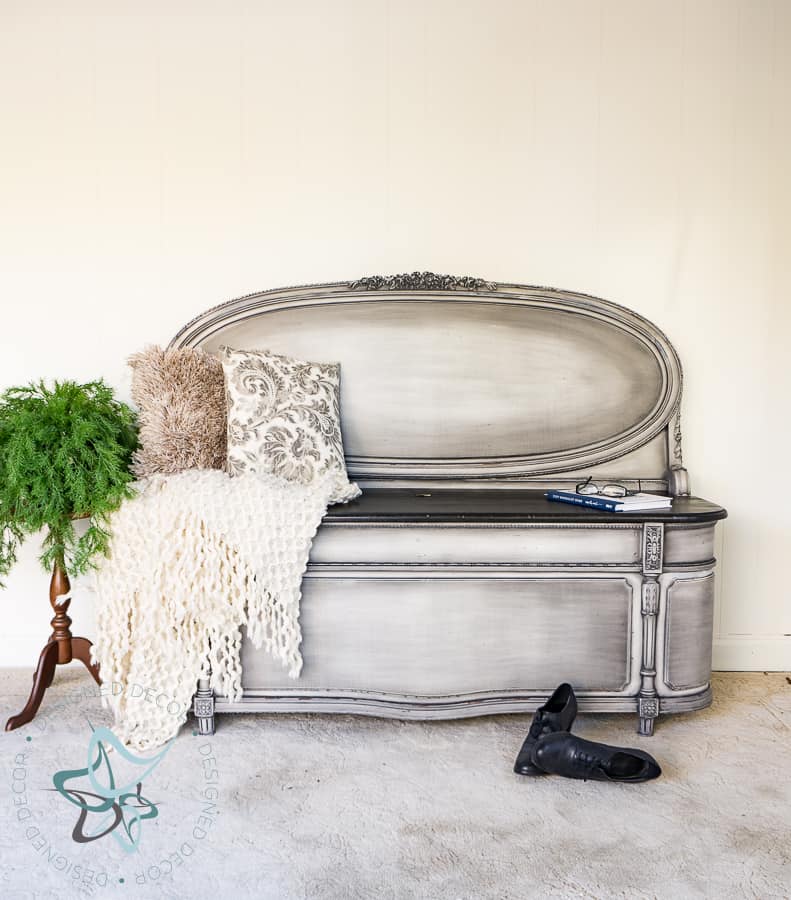 Want to learn how to powder glaze furniture? Let me teach you with my step-by-step video training where I share the exact process and also the BEST paint types to use with the powder glazing technique.
Decoupage Furniture
Decoupage is a great way to give old furniture a new lease on life. It's a simple process that anyone can do, and it's a great way to add a personal touch to your home décor. I have used many different materials to add decoupage to furniture. Here are just a few to give you some ideas
Napkins
Wrapping paper
fabric
photos
aluminum foil
Learn the best practices on how to decoupage furniture. This post walks you through all the steps and I also share my favorite decoupage adhesive.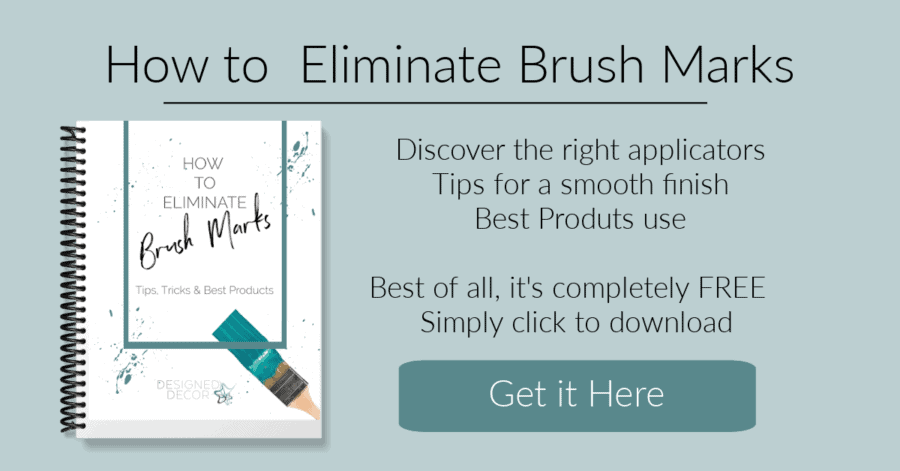 Naturally aged distressed furniture
The best way to distress furniture is NOT to use sandpaper. If you are looking for a natural aged finish without the mess of sanding, this is the painting technique for you. The natural distressing technique is done with a paintbrush.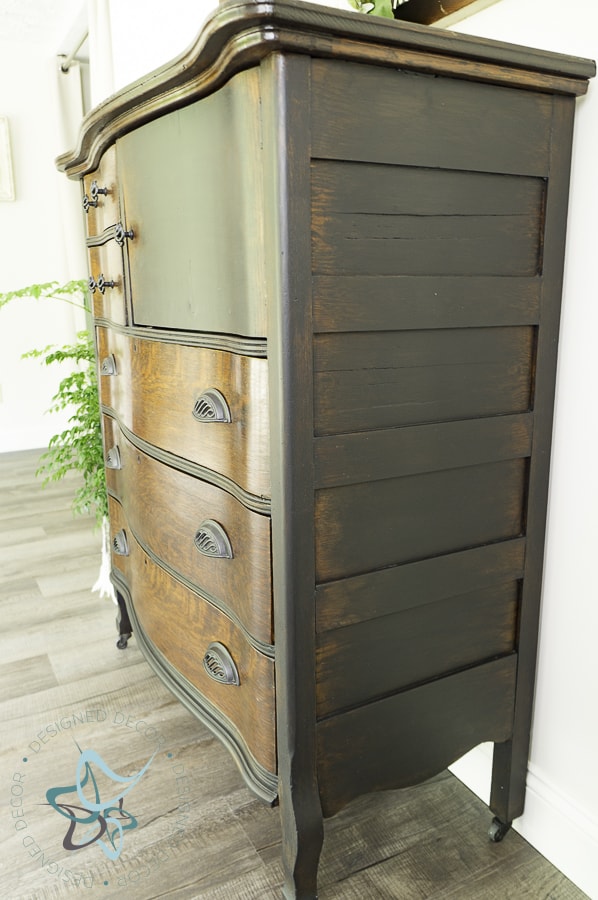 The key is to apply light layers of paint and avoid the areas where natural distressing would occur over time.
Want to master this technique? Learn how to easily distress paint with my simple step-by-step video teachings. Use any paint color and paint brands to achieve this natural distressed finish. Also, this technique can also be used over a base paint color for a layered look.
Raised stencil technique
Adding a raised stencil is a perfect way to add dimension to plain furniture. Sometimes just adding paint is not enough to give your furniture an update. Adding a raised stencil makes the furniture look like carved wood.
See all the details in this post – "How to apply raised stencil on furniture"
You can also apply a stencil with paint or even use furniture transfers to give plain furniture a makeover
Paint pouring on Furniture
Paint pouring is an easy process that involves pouring different colors of paint onto your furniture, resulting in a one-of-a-kind design. Add a touch of whimsy to any room with this fun and creative technique.
Yes, this is the same method you see on canvas, however, when used on furniture, you need different paints and materials to have a lasting finish.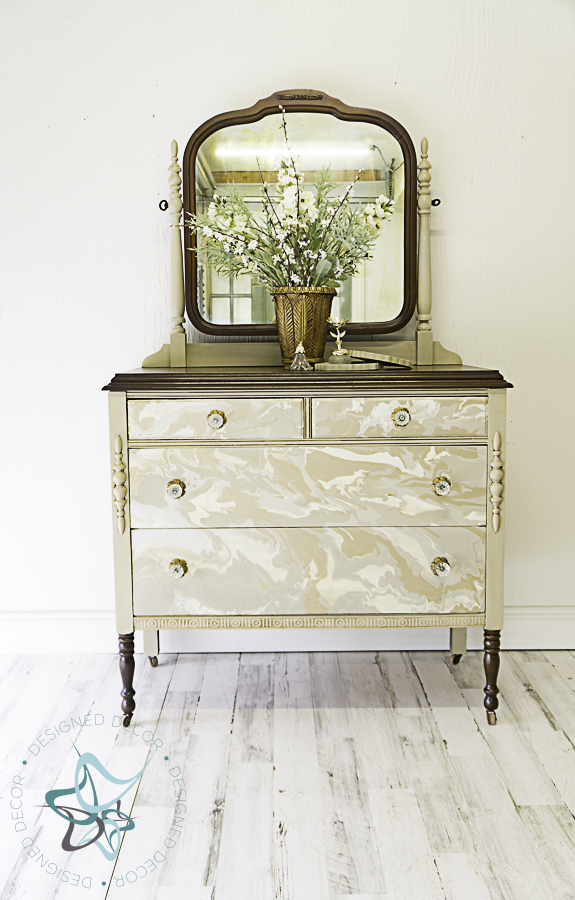 Paint pouring is a fun, yet messy process. I can teach you the exact steps to contain the mess while using this technique on furniture doors and drawers. I also share the best paint type to use on furniture paint pouring.
Paint layering furniture (and blending)
There are so many different techniques you can use to layer paints to achieve an aged or shabby paint finish. I love doing this finish as it is one that is so easy and great to use on existing painted furniture.
Don't waste your time stripping off old paint, just add in some more layers of paint to give it a true shabby or boho finish. Take a look at this dresser that received a shabby paint finish
Furniture paint meshing
Color meshing is a popular faux finish for walls. This is where you blend together different paint colors while they are wet to add dimension. I used this same concept and applied it to furniture.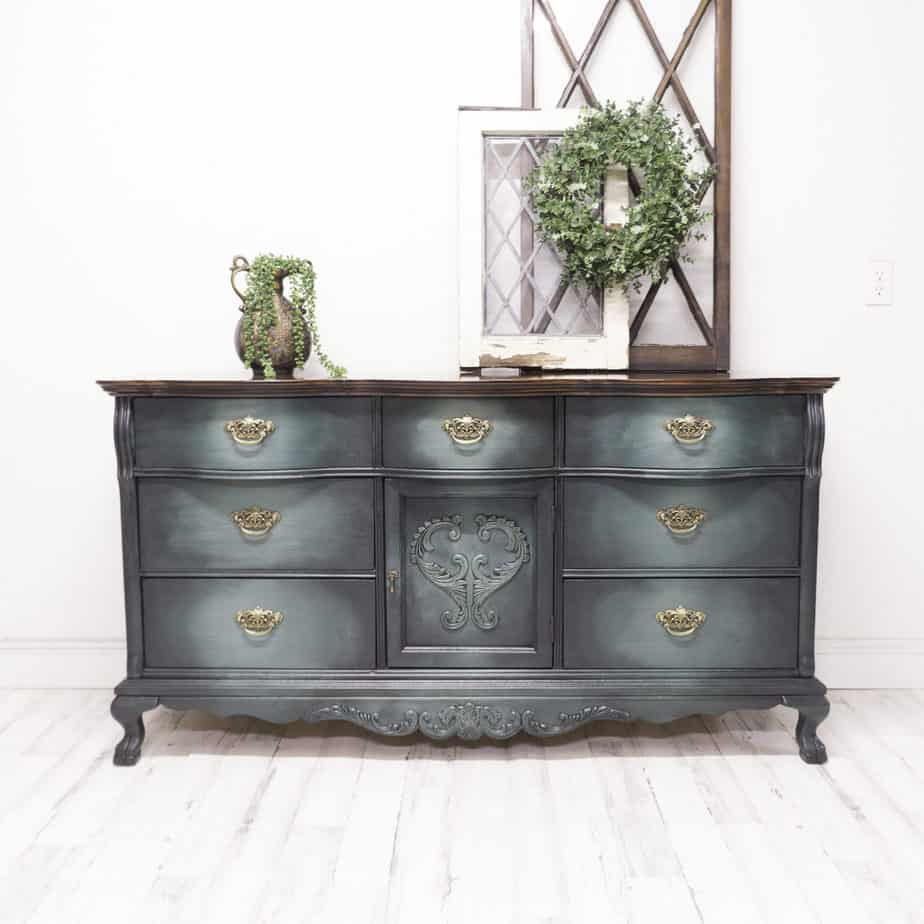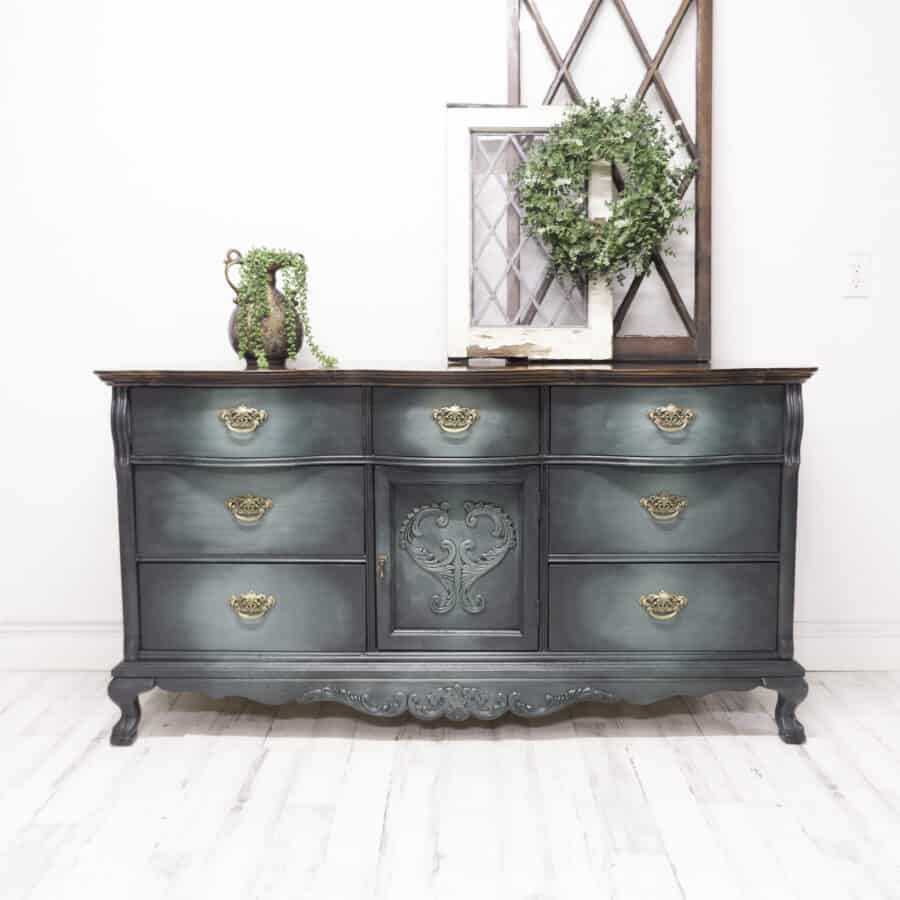 You can easily blend 2 to 6 colors together in one coat. This is an easy way to achieve color blending without brush strokes and allowing different layers of paint to dry. Use your favorite colors to create endless combinations to create a perfect one-of-a-kind furniture piece.
Discover which paints work best with this furniture painting technique, and learn how with detailed step-by-step video training.
Give one (or more) of these painting techniques a try next time you're looking for a furniture makeover! With just a little bit of time and effort, you can completely transform an old piece of furniture into something new and beautiful.
Discover more Inspirations by clicking on each category photo





Join the DD Community!
Join the Designed Decor Community and receive weekly free tips on DIY home projects, painted furniture, decorating, and much more.