A well-decorated home creates a lasting impression on friends and family members. More important is having a house that makes you feel comfortable and excited to be home. Surprisingly, decorating a room doesn't have to be expensive or time-consuming. Following a few simple steps, you can quickly and easily transform any room in your house. Read on for my top tips on decorating any room in your home.
Create a design plan and color scheme
Creating a design plan is essential to any successful decoration project. Without a plan, it's all too easy to just buy things that you think will work and end up with a room that does not flow and is less than stellar.

The first step is to decide on the overall theme or feeling that you want to create. Do you want the space to feel warm and inviting? Or cool and refreshing? Once you have an idea of the atmosphere you're going for, you can start to narrow down your color palette.
Sometimes you can design a room around an inspirational piece and choose the color palette from the inspirational item. There are a few things to keep in mind when choosing colors. First, think about the effect that different colors have on your mood. For example, warmer colors like red and orange tend to be energizing, while cooler colors like blue and green can be calming. Second, consider the amount of light that the room gets. A sunny room can handle brighter colors, while a room with limited natural light might do better with softer hues.
Once you've decided on a color scheme, it's time to start putting together your design plan. This should include an inspiration board with images of the furniture, fabrics, and other elements that you love. Make sure you check out my post on "How to create a design board." It's also helpful to create a floor plan so you can see how everything will come together before you start buying anything.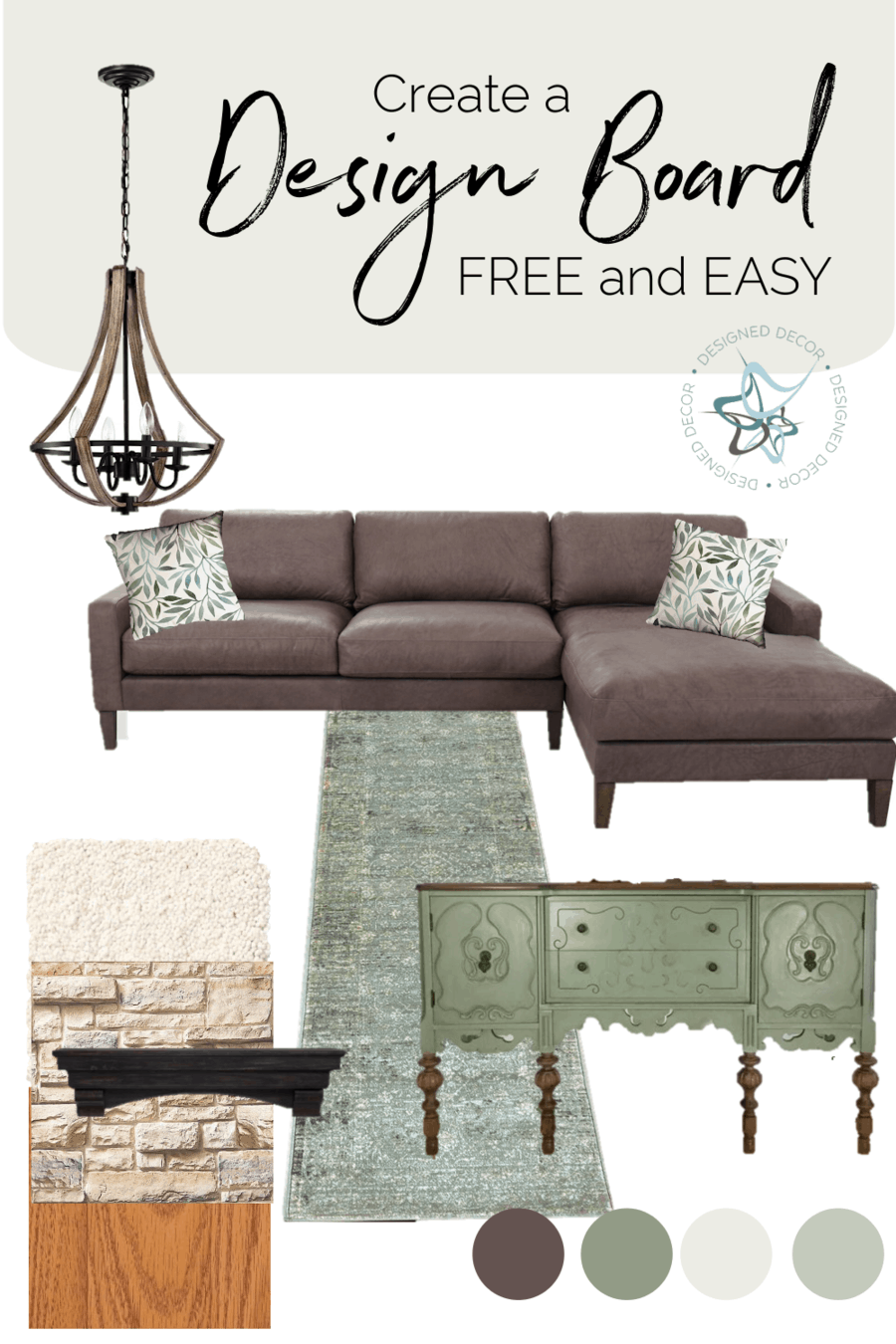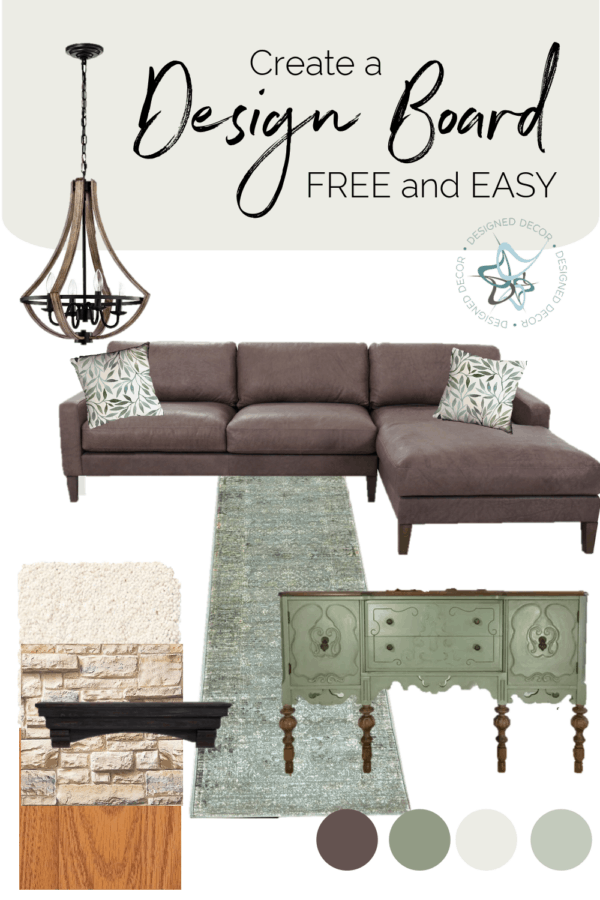 Choose a color scheme. Carefully select 2-4 colors that you want to use throughout the room. These colors should work well together and complement each other. Once you have your color scheme, you can begin shopping for paint, fabrics, and accessories that match your chosen colors.
Start with a blank canvas
It is important to have a clear space before you start decorating. This will help with the overall design and feel of your room. Clear the room of all clutter, accessories, and furniture(if possible). This will help you get a better sense of the space and how to best utilize it.
Clearing the room will also release you from the old ways of furniture and accessory placement. It is easier to visualize change with an empty room. Now that the room is empty, give it a good cleaning so you have a fresh slate to work with. Make note of how the room feels empty. You may find that the empty room brings you a sense of peace or it can even have a negative effect.
Paint the walls
Use the color pallette you have selected from your design. I like to pick a neutral color for the walls and use the other colors as accents. A fresh coat of paint can make any room feel new and inviting.
If you're in doubt of how a color will look in the room, test with sample colors. You have a few options for testing wall colors. The first option is to purchase small sample pots and paint a few large areas in the room. Making sure to place samples on a few differst walls. This allows you to see how the color looks in different lighting and different locations before making the final decision.
The other great option for paint samples is to use Samplize. These are easy peal and stick paint samples. The best part is they are easily removed and you won't have different paint colors all over the room.
I recommend to paint the walls a neutral shade, and save the trendy colors for easy to change accent pieces. If you want something more dramatic, consider painting one accent wall in a bolder color while painting the remaining walls in a neutral shade.
Watch the video below to discover the EASIEST way to paint walls
Decorate to scale
When it comes to decorating a room, one of the most important elements to consider is scale. Simply put, scale is the relationship between the size of an object and the space in which it is placed. Getting the scale right can make all the difference in making a room feel comfortable and inviting. Most people forget about this step and will have pieces in a room that are too big or small for the space.
Furniture Placement

One of the easiest ways to change the scale of a room is by rearranging the furniture. Placing large pieces of furniture against a wall can make a room feel smaller, while floating pieces in the middle of the room can make it feel larger. If you have a small room, try using smaller furniture or multi-functional pieces like ottomans that can double as coffee tables or extra seating. Conversely, if you have a large room, don't be afraid to go big with your furniture! Statement pieces like oversized armchairs or large buffets can really fill up a space and make it feel luxurious.
Rug Size
The size of your rug can also have an impact on the overall feel of the room. A small rug placed in front of a fireplace will look out of proportion and cause the rest of the room to feel off-balance. Conversely, a large rug can help to define different areas within an open concept space. Not sure what size rug you need? A good rule of thumb is to choose arug that extends at least 18 inches beyond each piece of furniture around it.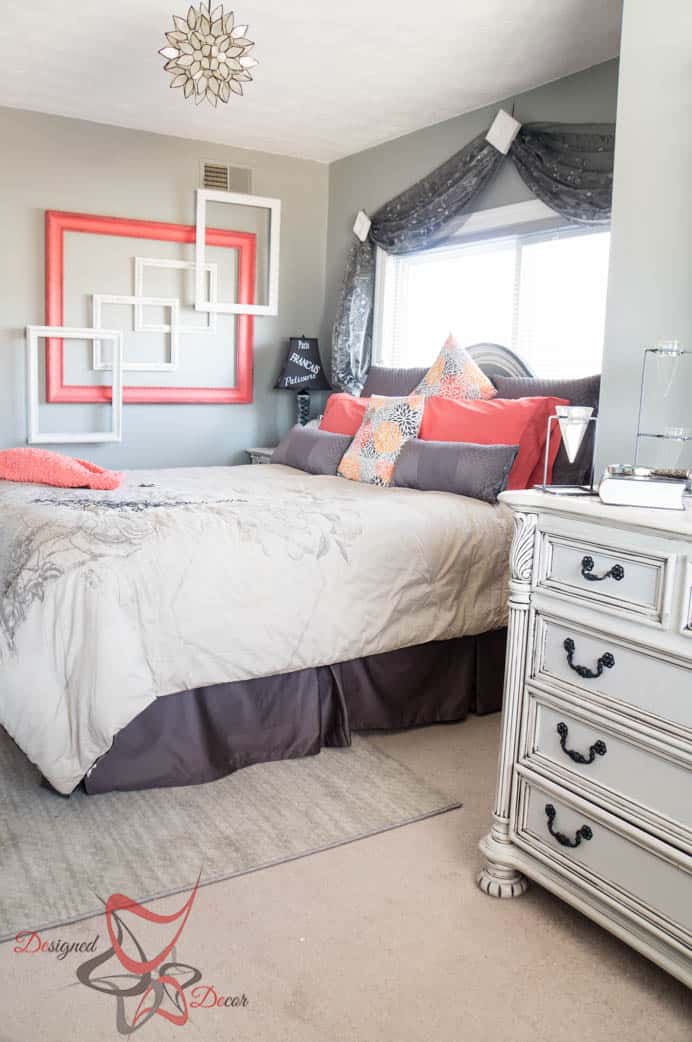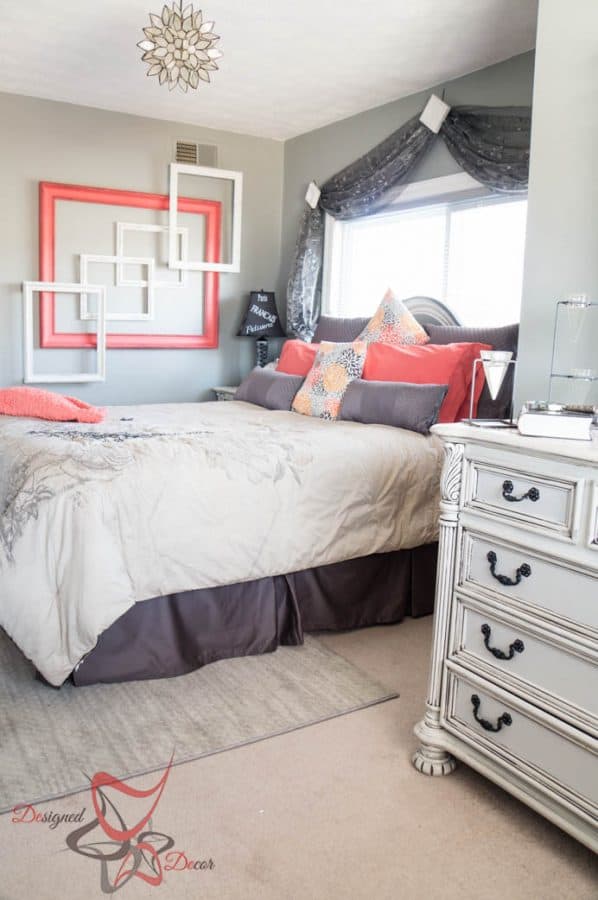 Wall Decor
Your walls are another great opportunity to play with scale. Large-scale art pieces can really make a statement and fill up an empty wall, while smaller pieces can be grouped together to create visual interest. Likewise, decor items like vases and sculptures come in all different sizes, so choose items that complement the rest of your furnishings and fit well within the space.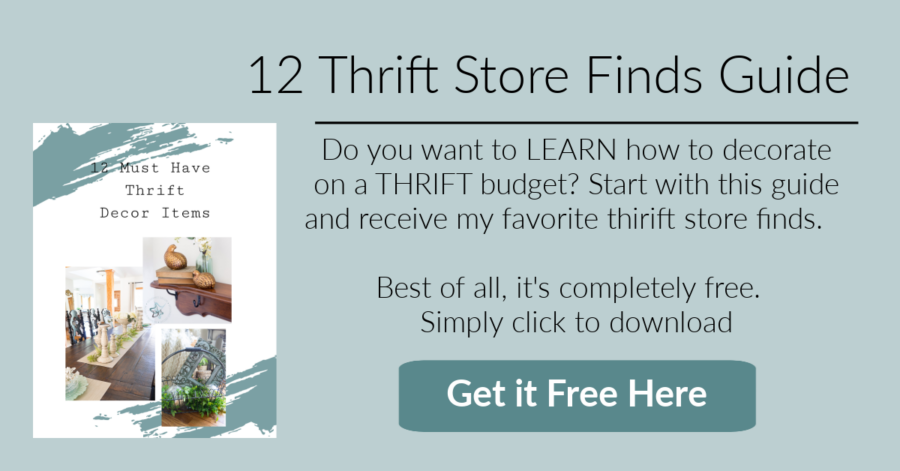 Add window treatments
Window treatments not only add privacy and warmth to a room but they can also be used to control the amount of light that enters the space. Depending on your preferences, you can choose from curtains, blinds, or shutters – or a combination of all three!
When it comes to choosing window treatments, there are a few things you'll need to keep in mind. First, think about the function of the window treatment. Are you looking for something that will block out light, or are you looking for something that will simply add a decorative touch to the room? Second, think about the style of the room. If you're going for a more modern look, then sleek and minimal window treatments would be best. However, if you're going for a more traditional look, then richer and more detailed window treatments would be more appropriate. Finally, think about your budget. Window treatments can range in price from very affordable to quite expensive, so it's important to know how much you're willing to spend before you start shopping.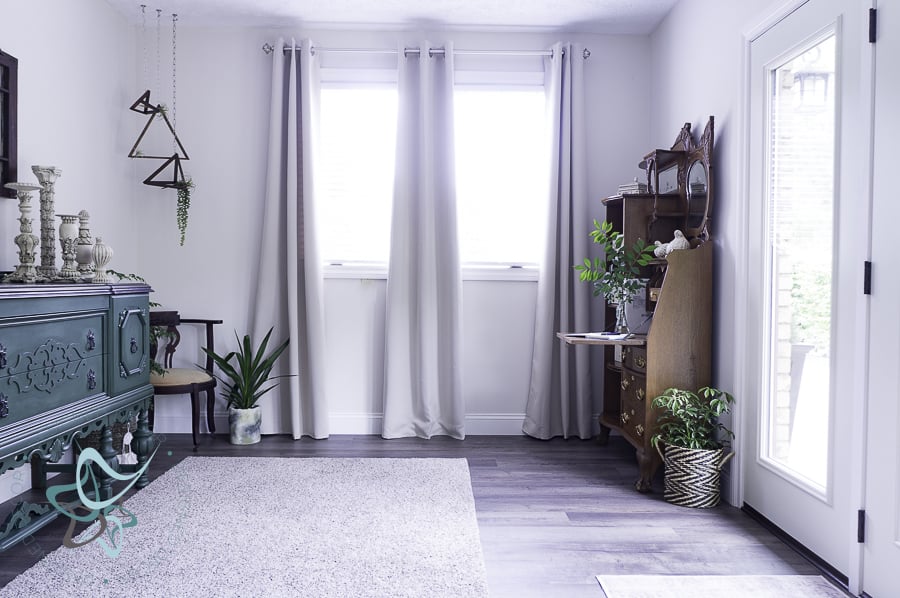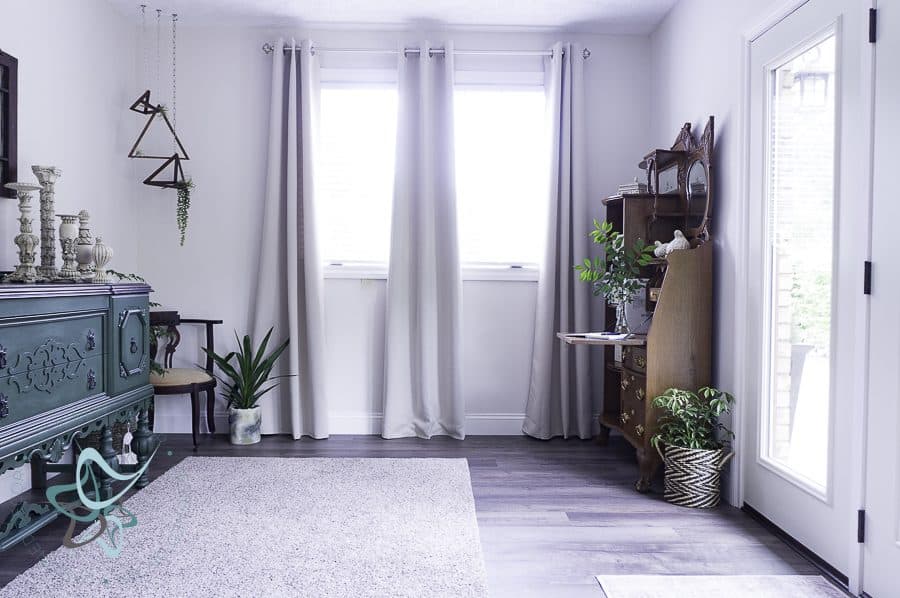 Accessorize with caution
Accessories are the finishing touches that can make or break a room. They are what bring a space to life and make it feel complete. Once you have all of your big-ticket items in place, it's tempting to go overboard with accessories like throw pillows, vases, and candles.
Start with the basics. Every room needs a few key pieces, such as a lighting, piece of art, and a rug. Once you have these essentials in place, you can start to build on them with other accessories.
Just because you have a lot of stuff doesn't mean you need to put all of it out at once. In fact, less is usually more when it comes to accessorizing. Start with a few key pieces and then edit as you go, adding or taking away as needed until you're happy with the result. Too many small items can make a room feel cluttered and busy. You DON"T need to fill every opeOpen white space is needed in order for the eye to focus and rest in a room.
Incorporate texture to add interest and depth to a room. Add layers with rugs, blankets, pillows making sure to use different materials and textures. You do not want all your accessories to match. Also don't forget to add in plants into your room. Plants bring in another layer of texture, color and they also have health benefits.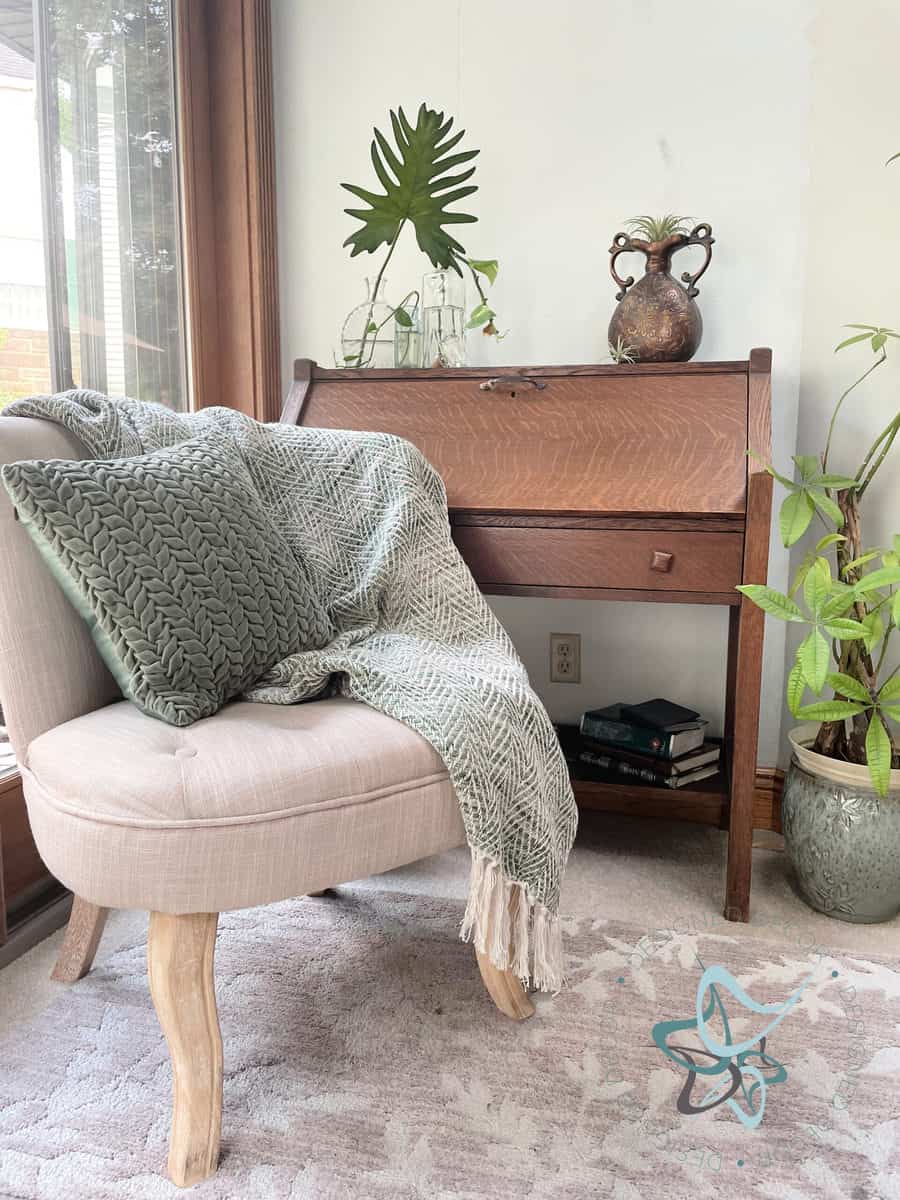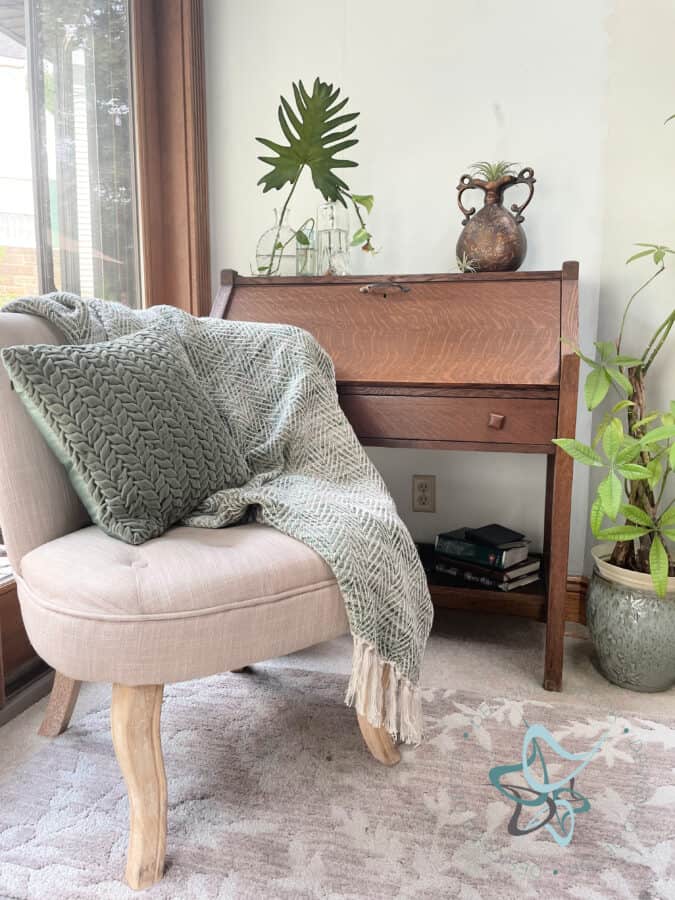 Have fun! Don't be afraid to experiment with different colors and patterns when accessorizing your space. After all, it's your home and should reflect your personal style. So have fun with it and let your personality shine through!
By following these simple steps, you can easily decorate any room in your house – regardless of size or budget! Just remember to start with a blank canvas, choose a color scheme, add window treatments, bring in furniture pieces that fit the space, and accessorize with caution!
Check out these other great decorating resources
Discover more Inspirations by clicking on each category photo





Join the DD Community!
Join the Designed Decor Community and receive weekly free tips on DIY home projects, painted furniture, decorating, and much more.