I have a small confession to make – It took me 9 months to complete my Guest Bedroom Makeover. Ouch, that is the time frame of having a baby and the way I milked this project it sure was a long labor. It is done, completely done, now I can officially move on to the next house project. Mr. DD. is cringing at that statement. He made me promise that I would not tear up or start another house project until the bedroom was 100% complete.
Are you ready?
Ok, let me refresh your memory on how this thing looked before I kicked the baby, I mean the youngest son, to the attic bedroom. You can see by the photo, I did not clean it to take the picture.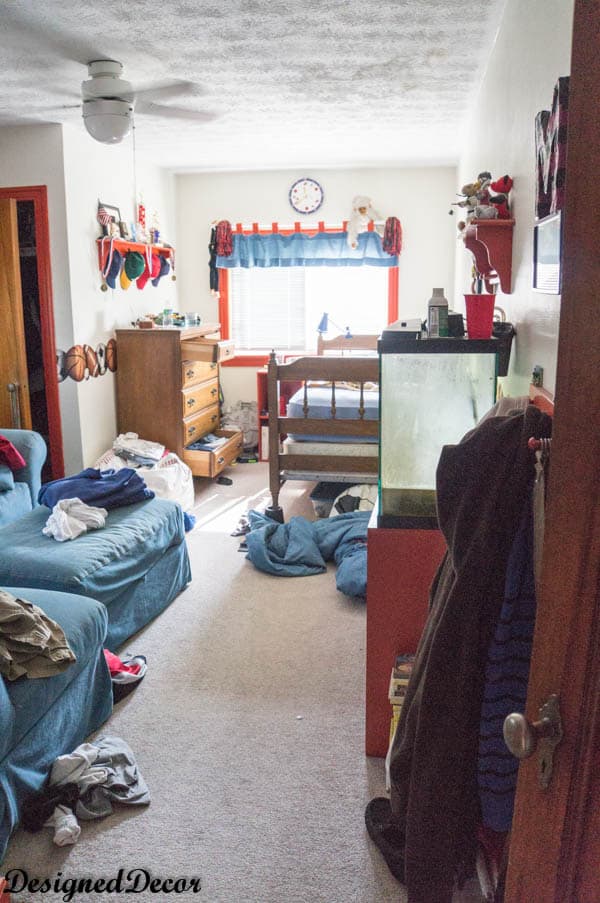 Here is a quick recap of what was done: You can click on each of the links below to see more details of that project.
Clutter control – I moved the youngest up to the attic bedrooms
Painted the ceilings, trim, and walls.
Painted the Headboard.
Painted the remaining bedroom furniture and the Headboard again!
Stripped and Stained the Doors –
Made a wall hook out of an old Window –
Hard wired the Hanging Swag Light –
As you can see, I have a lot to share with you.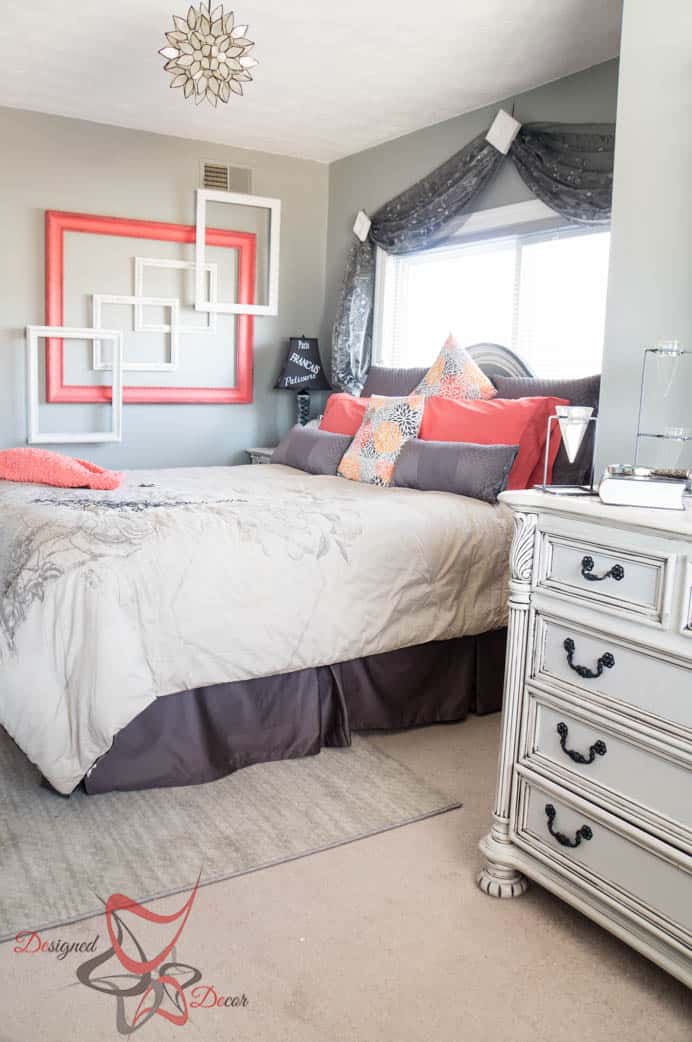 I wanted to share the completed project before I share the small project details. I want to show that the room is done even if it takes me 2 months to post the details!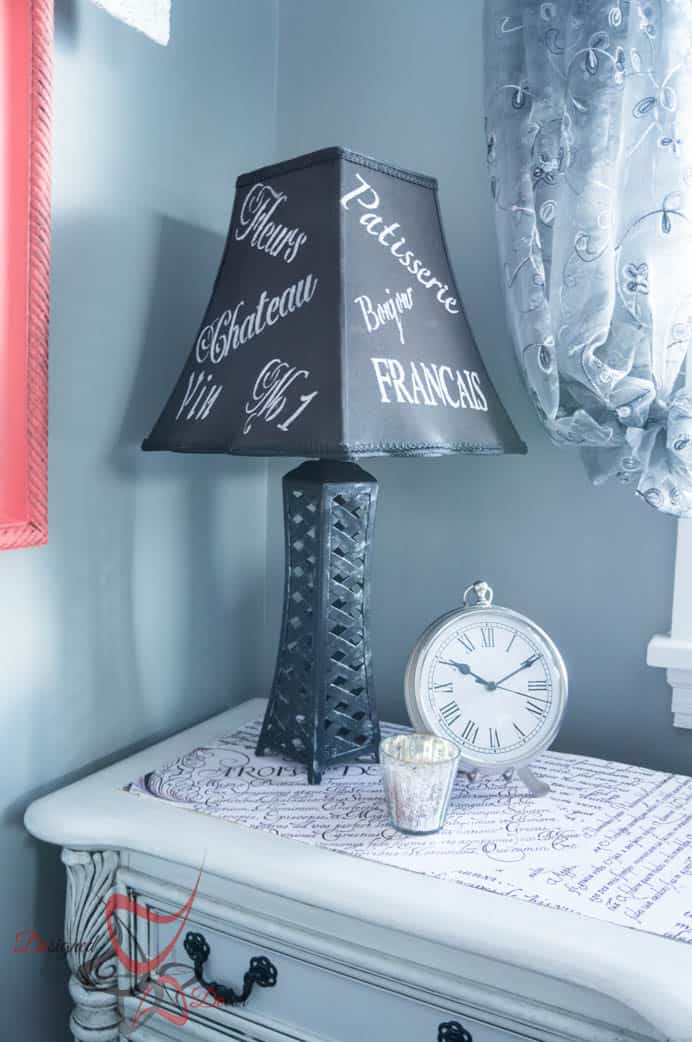 In all honesty, this should have never taken me 9 months to complete, but it took a back seat to life, blogging and the projects that I paint for the shop. Another huge delay was the furniture, I kept changing my mind on colors and finishes and I ran into some small challenges and I just kept avoiding doing the project! Sometimes picking the paint finish for the furniture is the hardest part, harder than painting. I promise a bedroom makeover does not take this long unless you want it to!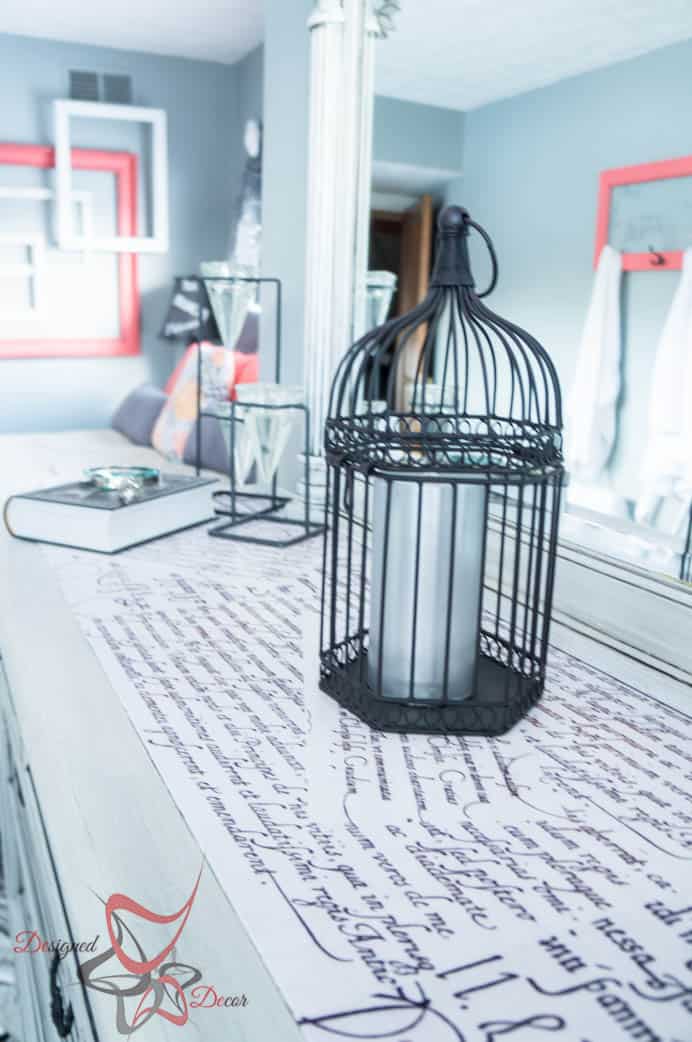 This is the first room you see when you walk up the steps to the second floor. Now, I can smile instead of sighing! I smile because it looks great and it is finally complete.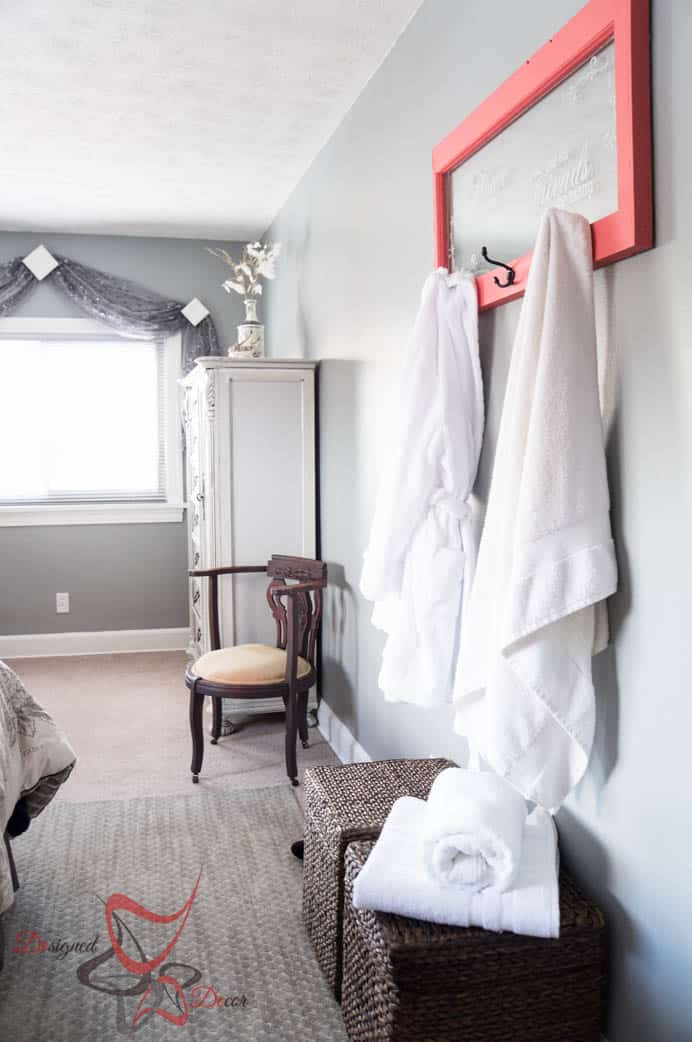 It was well worth the time and headaches -self-induced as Mr. DD. calls them.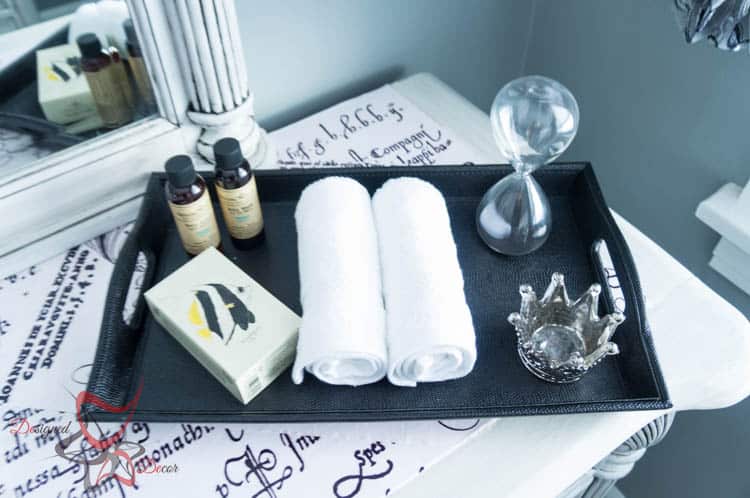 My boys told me that it is the nicest room in the house. This is a blessing and a curse to someone like me. This tells me that the rest of my house is not up to par and it all needs a makeover.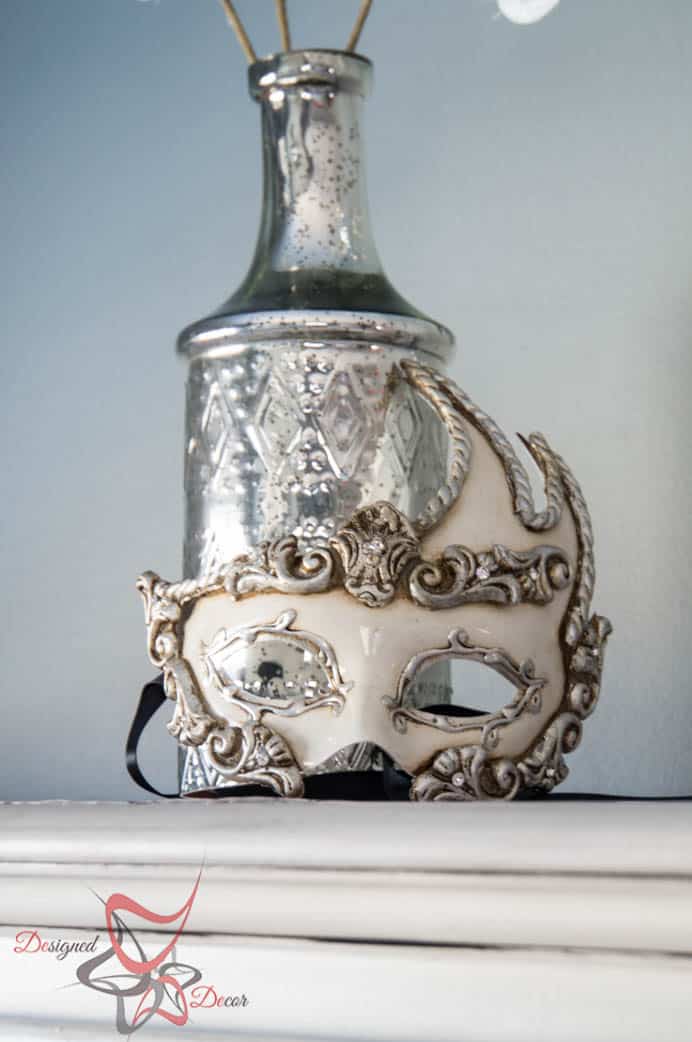 It is hard to pick a favorite project in this room because I love so many of the details.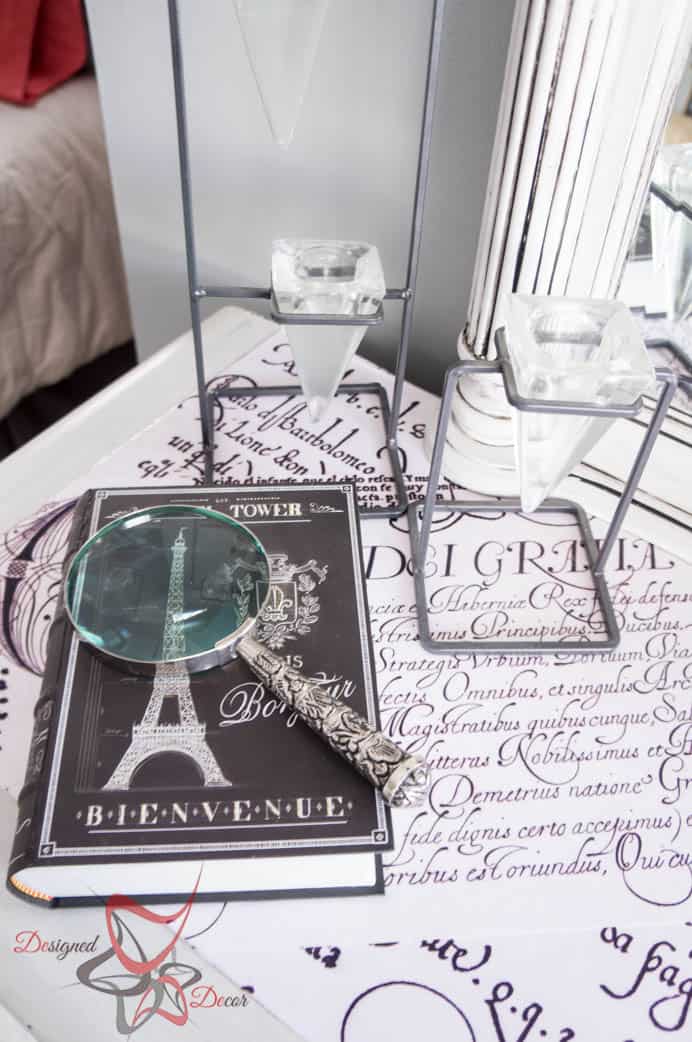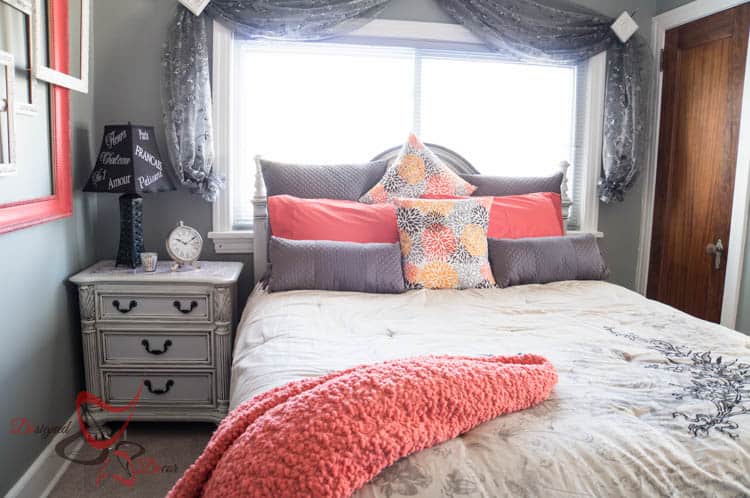 What is your favorite thing about my Guest Bedroom Makeover?