Winter is appetizer season, between Holiday gatherings and football games an appetizer is simple and easy to take wherever you go. You know that I am happy when your pair simple and tasty together and then throw crock pot on top and I am in! These Honey Garlic Crockpot Meatballs have all 3 of those requirements, simple, tasty and made in a crock pot.
I have made other meatball recipes that use grape jelly but I have to say I am liking this recipe better.   They are sweet and tangy, but not over the top sweet.   I made these for Christmas eve and they disappeared pretty quickly.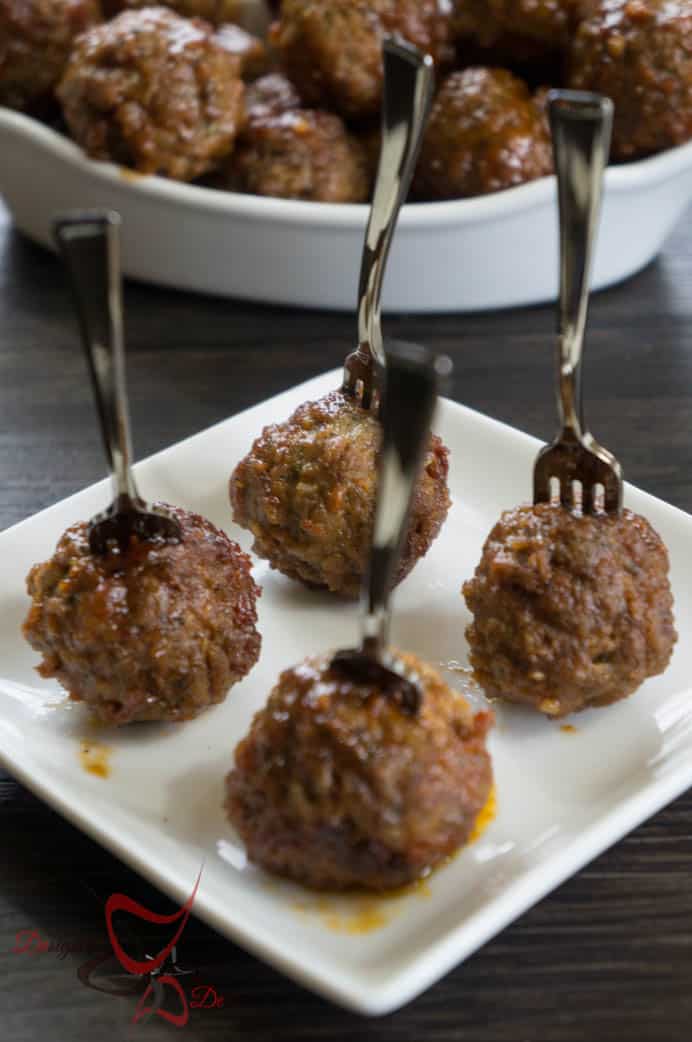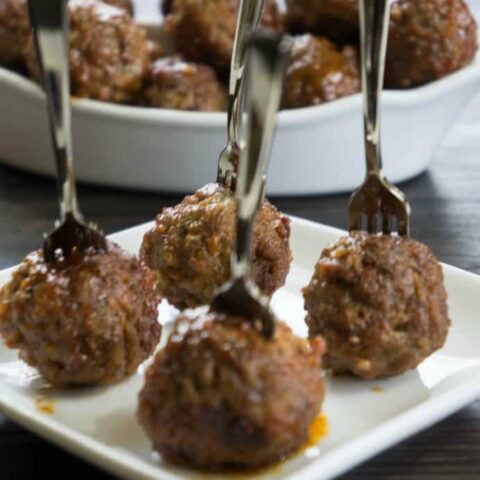 Honey Garlic Crockpot Meatballs!
Ingredients
1/2 cup brown sugar
1/4 cup honey
1 cup ketchup
3 tablespoons soy sauce
3 cloves garlic, minced
1 dash of liquid smoke
1 bag fully cooked, frozen meatballs
Instructions
In a medium bowl, mix together brown sugar, honey, ketchup, soy sauce, garlic, and liquid smoke.
Place frozen meatballs in a crockpot and pour sauce over meatballs. Stir to evenly coat all meatballs.
Cook on LOW for 4 hours, stirring occasionally
These would be a great appetizer to make for any of the football games that you need to take a dish with you.  They can be served right in the crockpot to stay warm and they can be eaten all night long if they last that long.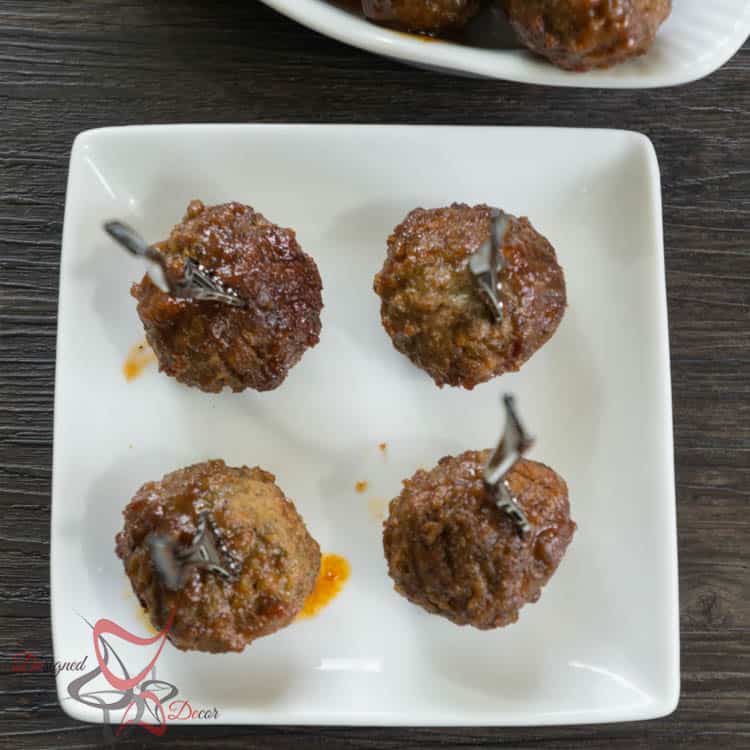 I always keep a bag of frozen meatballs in the freezer. I use them in spaghetti sauce and they can also be made into a quick and easy meal by making meatball subs. Frozen meatballs are a staple on my grocery list. What about you? Staple or special occasion?
You may also like these other great appetizers:

Join the DD Community!
Join the Designed Decor Community and receive weekly free tips on DIY home projects, painted furniture, decorating, and much more.