Black Bean Corn Salsa!
Years ago Mr. DD and I were at a party where they were serving corn salsa.  Mr. DD. and I both loved it.  We could not find the person who brought it to get the recipe.  I have been in search of this recipe for the past 5 years, and I finally have perfected it.  It took a lot of recipe testing until I finally created my own recipe.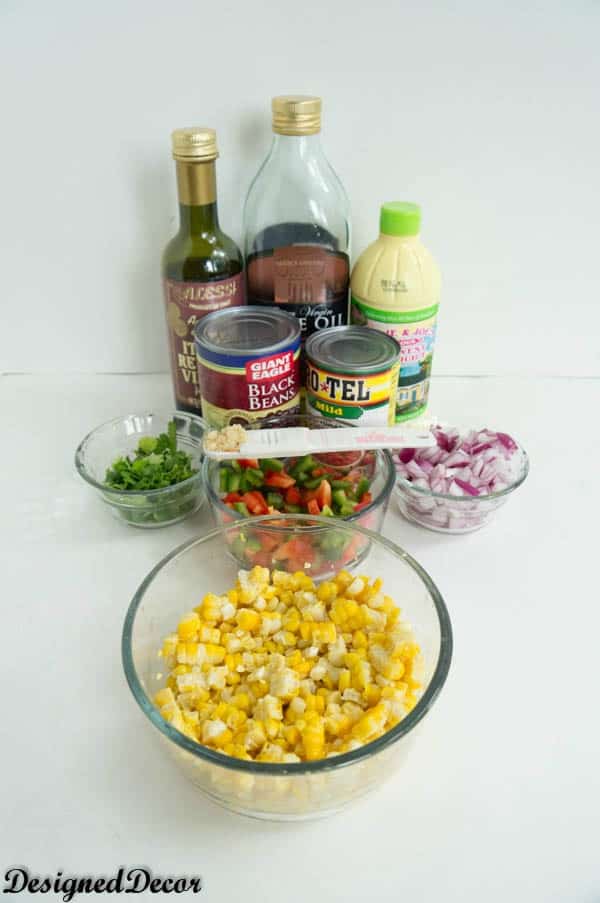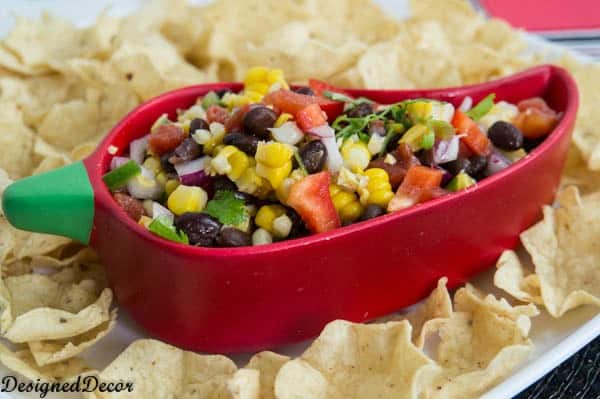 Black Bean Corn Salsa
Ingredients
2 ears corn (cooked)
1/2 red pepper (chopped)
1/2 green pepper (chopped)
1/2 red onion (chopped)
1/2 teaspoon crushed garlic (1 clove)
1/2 cup fresh cilantro
1 can black beans (drained)
1 can Rotel diced tomatoes w/ green chilies
1/4 cup olive oil
4 tablespoons red wine vinegar
1 teaspoon lime juice
Instructions
Cook corn on the cob and remove kernels from the husk. In a large bowl add corn, peppers, onion, black beans, garlic, and diced tomatoes, mix well. In a small bowl whisk together vinegar, lime juice, and oil. Pour over vegetable mixture and stir well, toss in cilantro, and stir. Place in refrigerator overnight for best results.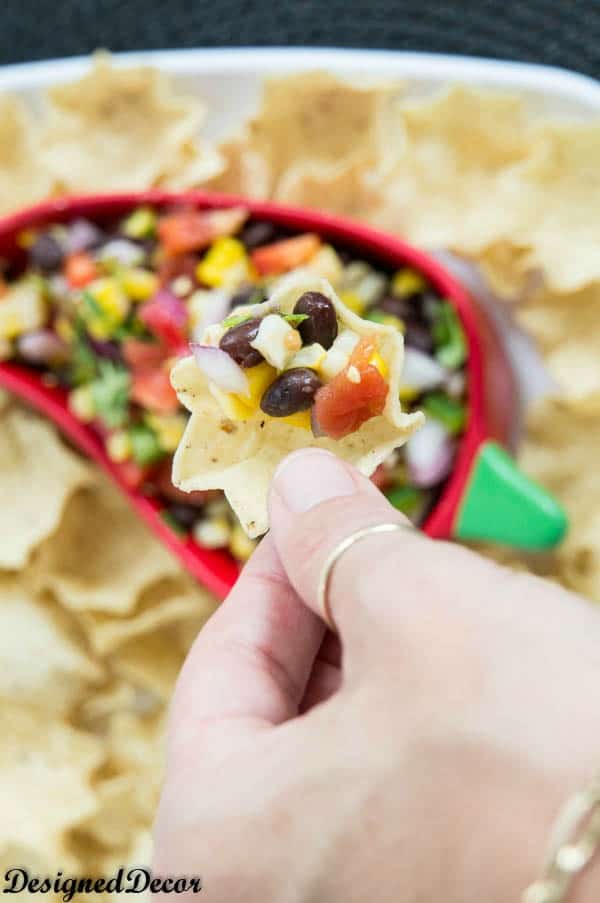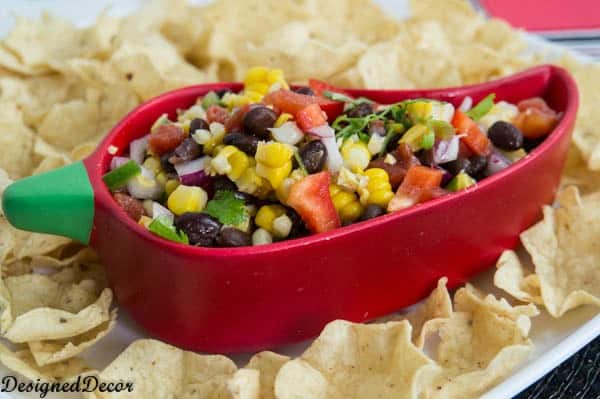 I know this time of the year we are all going to Super Bowl parties and having to take an appetizer. This is a great recipe to make and bring to your Super Bowl parties.
Join the DD Community!
Join the Designed Decor Community and receive weekly free tips on DIY home projects, painted furniture, decorating, and much more.