This week I am sharing my floor shelf makeover that was given to me by my neighbor.
She is a cute little floor shelf that was in need of a makeover. Here she is before some paint and fabric.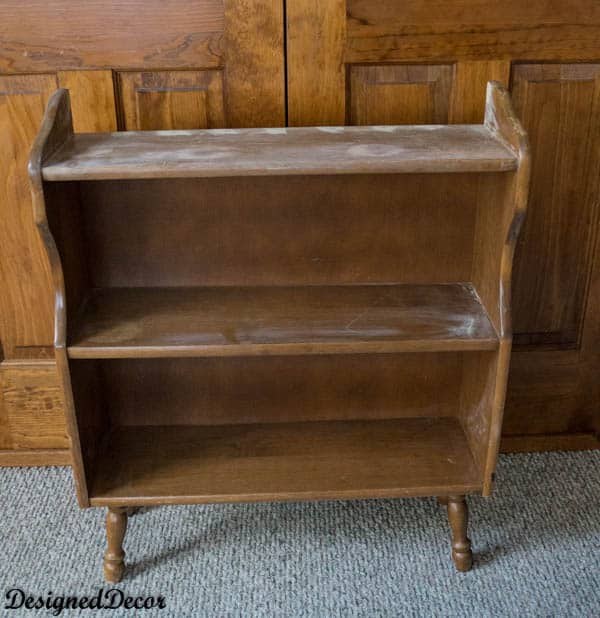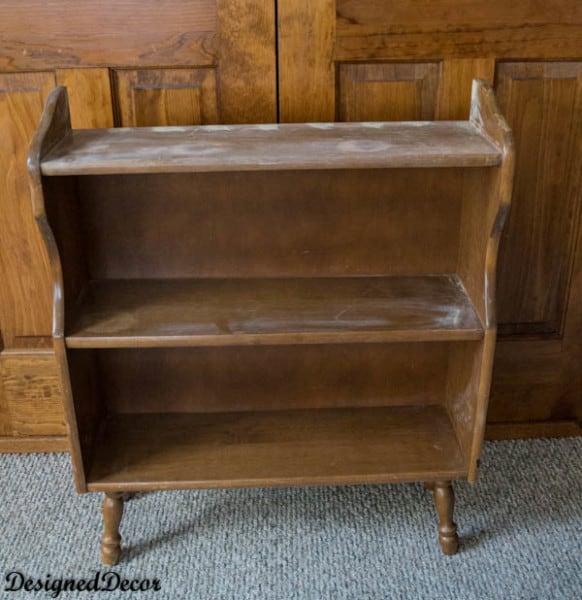 The floor shelf had some type of top piece, but that was long gone and I needed to fill the holes.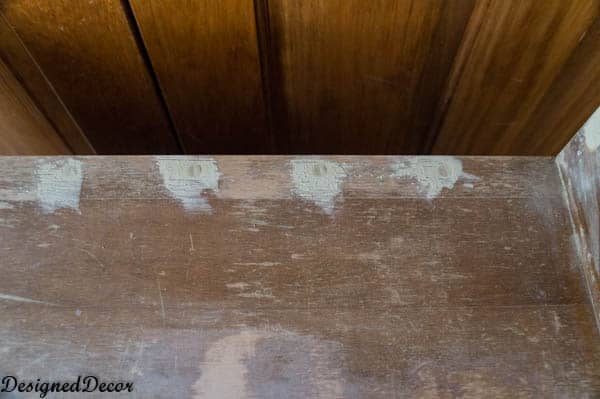 I used Minwax 42853 Stainable Wood Filler, then sanded the top down until it was smooth and ready to be painted. This week I was able to try another new paint, Americana Decor Chalky finish paint. I have made my own chalk-like paint, I have used Annie Sloan Chalk paint, and now the Americana Decor Chalky finish paint. Each product has its pros and cons and I will be happy to use each of them over and over again. I also used the wax from Americana Decor and I am pretty pleased overall with this product.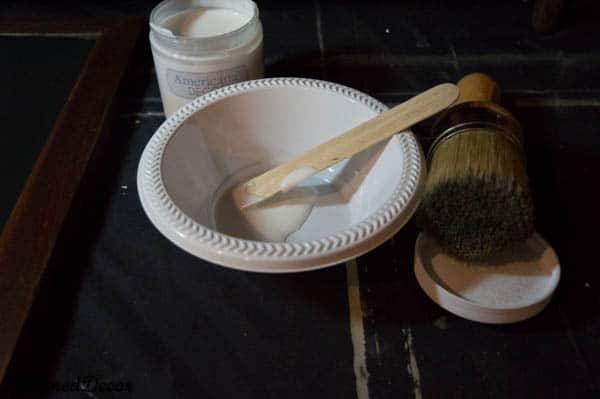 The one con that I have to say with this brand was that the black chalky paint bled onto my wax brush. This would not have been a problem if the entire shelf was black. I had to be careful not to use the wax brush on the white sections of the shelf. Once I had the first coat of wax on and dried, I was able to give the entire shelf and second coat without the bleed through of the black chalky paint.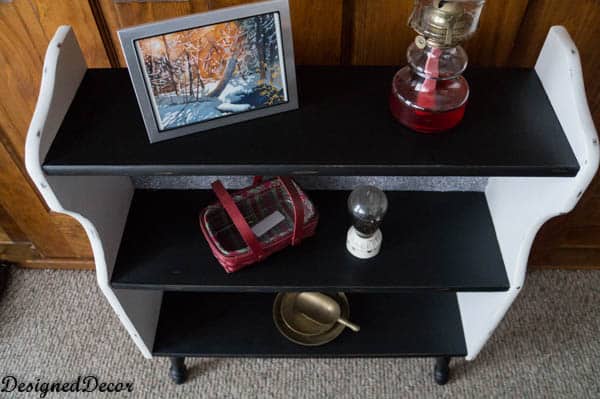 I decided to give the shelf a pop of color by adding fabric to the back of the shelf. I like how it turned out with the black and white color of the paint. What types of chalk paint have you tried and what is your favorite?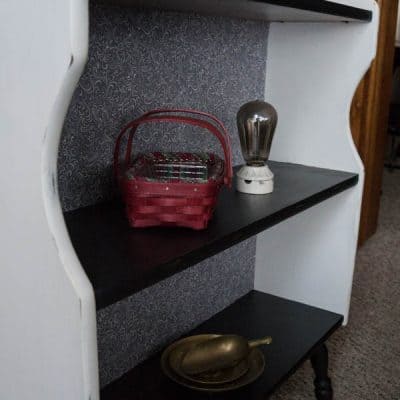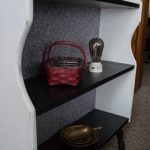 Join the DD Community!
Join the Designed Decor Community and receive weekly free tips on DIY home projects, painted furniture, decorating, and much more.