I finally did it! I broke down and purchased Annie Sloan's Chalk Paint. I wanted to experience for myself how great this paint is. So instead of starting small, I dove in with this China Hutch.
I used the Old Ochre for the base paint color and the Duck Egg Blue for the inside of the cabinet.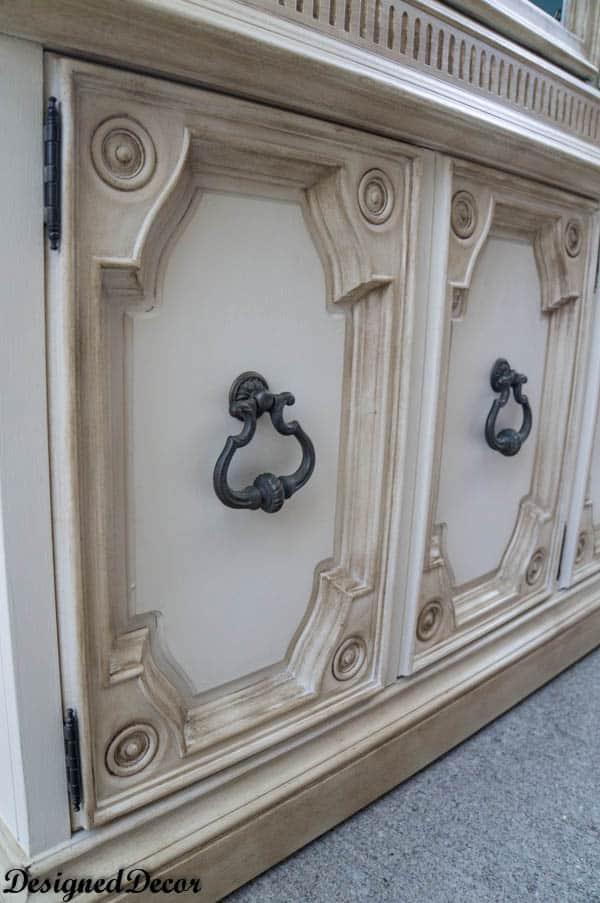 I applied the Dark Wax on all the raised panels to give the doors more detail. I love how easy it was to apply the wax. If certain spots were too dark than I went over those areas with clear wax to remove some of the build up of dark wax.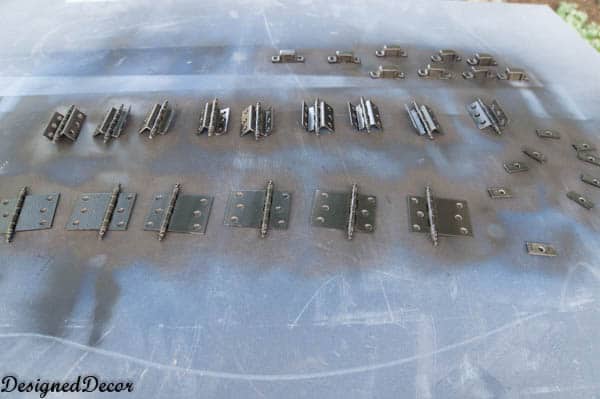 I spray painted all the hinges with a bronzed black color, as they were all painted with the factory finish original cream base color. As you can see, there was a lot of hardware to remove and place back on the cabinet.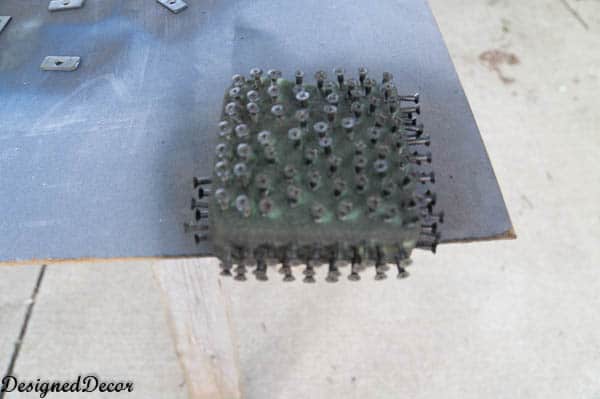 Here is my tip when it comes to spray painting 117 screws. I use a floral foam and place the screws into the foam. This allows you to spray paint the entire head of the screw. You will Thank me for this one when you have that many screws to paint. Painting then was easy, it was having to put them all back in place was not so fun.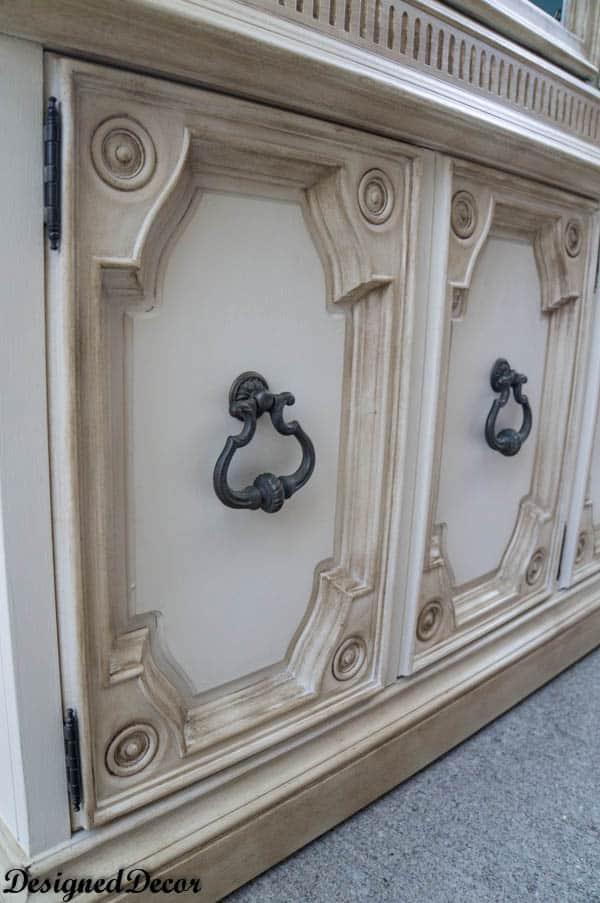 I was able to use and keep the door pulls in their original state, they are so pretty.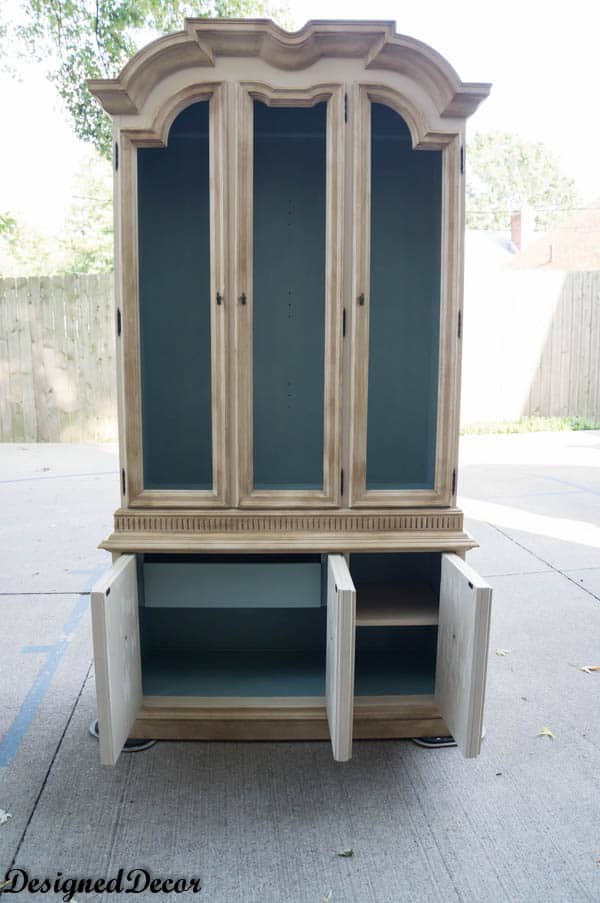 This China Hutch is made by Drexel in the 1970's. Here is the before picture.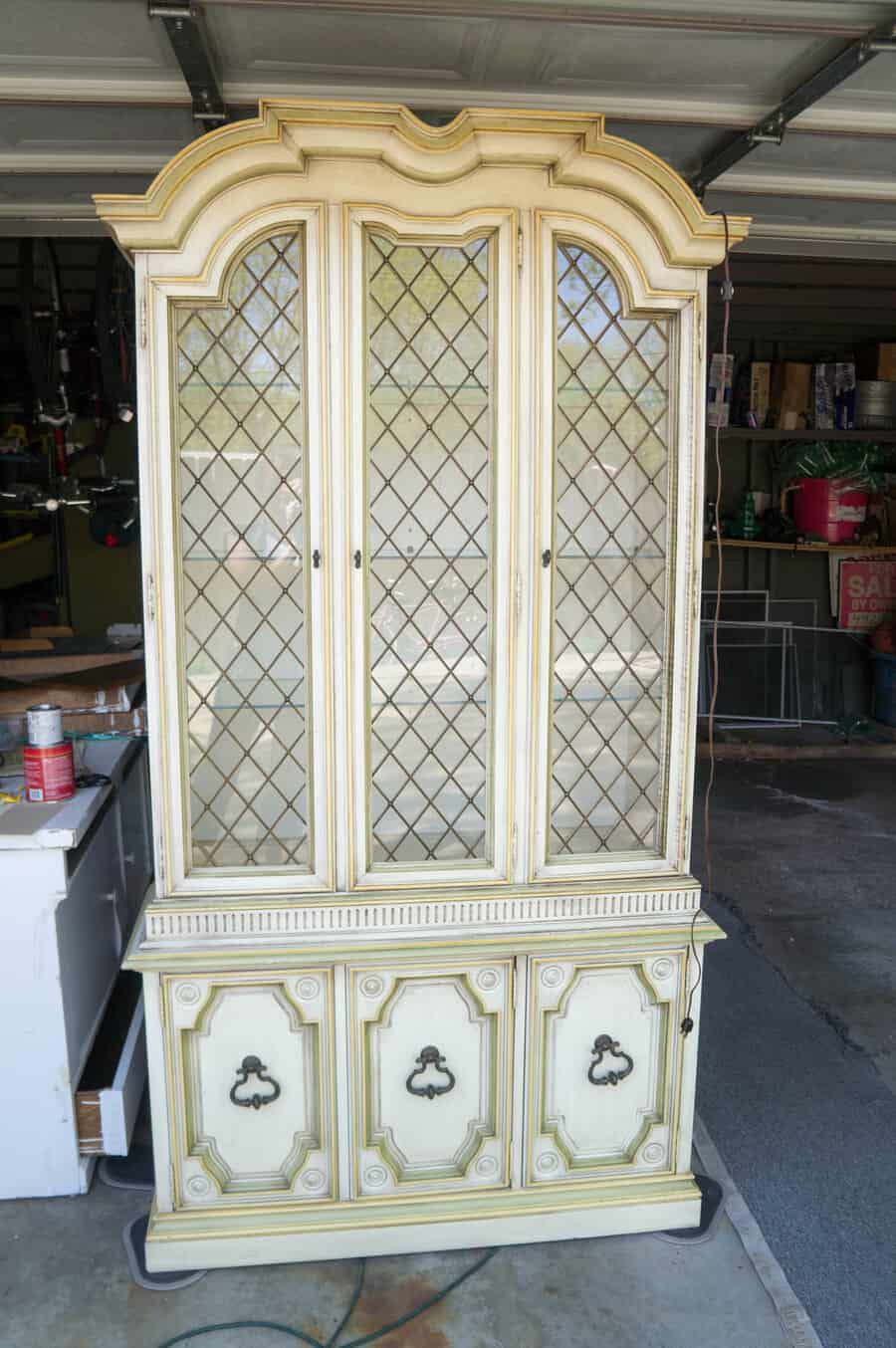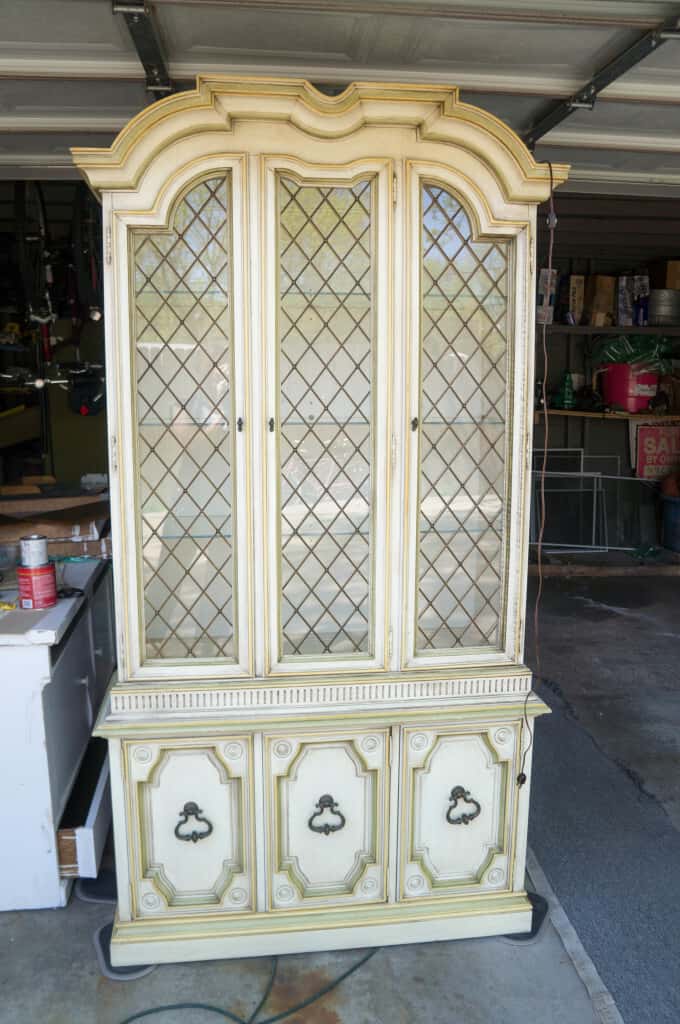 The china hutch was in great shape, no damage just a few minor dings. I did remove the wire lattice on the doors, I think she looks a lot better without them.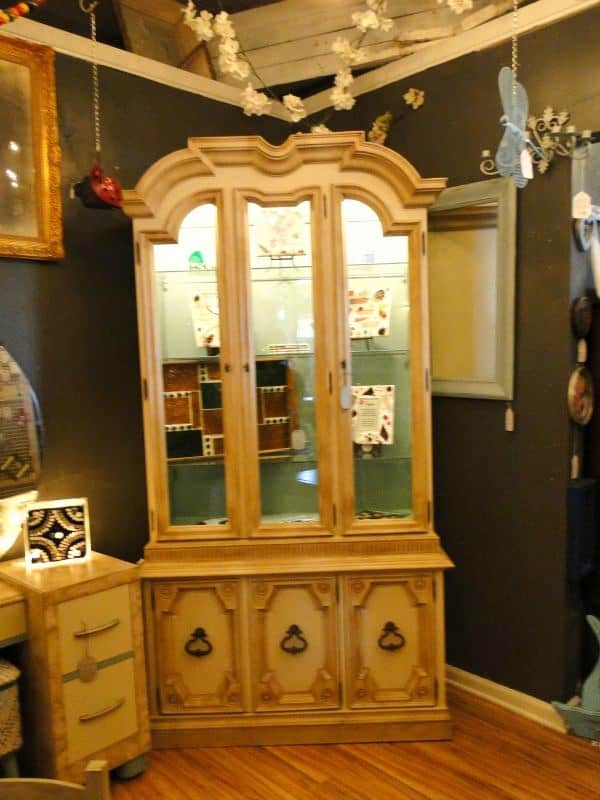 I bought this China Hutch a year ago in hopes to use it to display my Craft pieces. I had no idea when I purchased the cabinet that it would sit in my garage for 11 months waiting for me to repaint it and sell it at my new space at Modern Vintage. She now sits in my space waiting to find the perfect home. Sorry for the bad horrible lighting in this photo.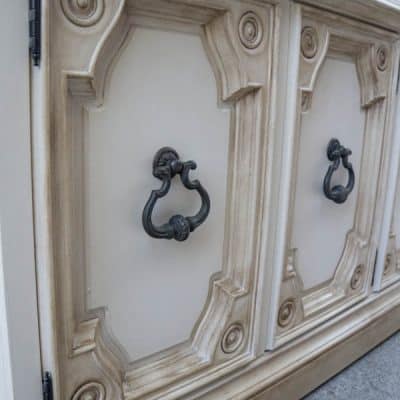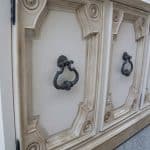 Join the DD Community!
Join the Designed Decor Community and receive weekly free tips on DIY home projects, painted furniture, decorating, and much more.