I have made homemade Pesto Sauce with the basil that I grew in the garden this year.
Next year I am planning on growing a few more basil plants so that I will be able to freeze extra pesto sauce to use during the winter months.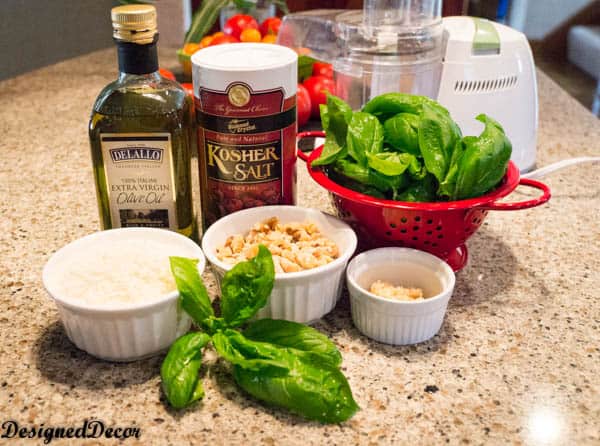 Homemade Pesto Sauce
Author:
Ingredients
4 cloves garlic
4 cups fresh basil leaves
1 cup grated Parmesan cheese
2/3 cup pine nuts (walnuts may be substituted)
1 teaspoon kosher salt
1 cup extra-virgin olive oil
Instructions
In a food processor, finely chop the garlic. Add basil leaves and chop until fine. Add cheese, pine nuts, and salt; pulse until the consistency of a coarse paste. With the food processor running, slowly pour olive oil through the feed tube and continue mixing until the oil is completely combined with paste. Store in airtight container in refrigerator for up to one week. Pesto freezes well. Pesto may also be frozen in small jars or plastic containers for up to 9-12 months.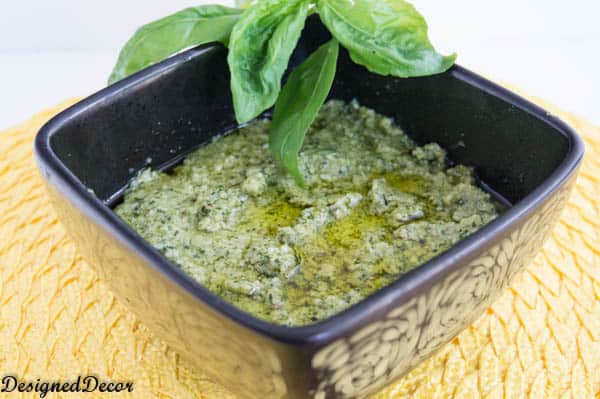 I use walnuts in my recipe, because that is what I prefer. Recipe adapted from The Yummy Life.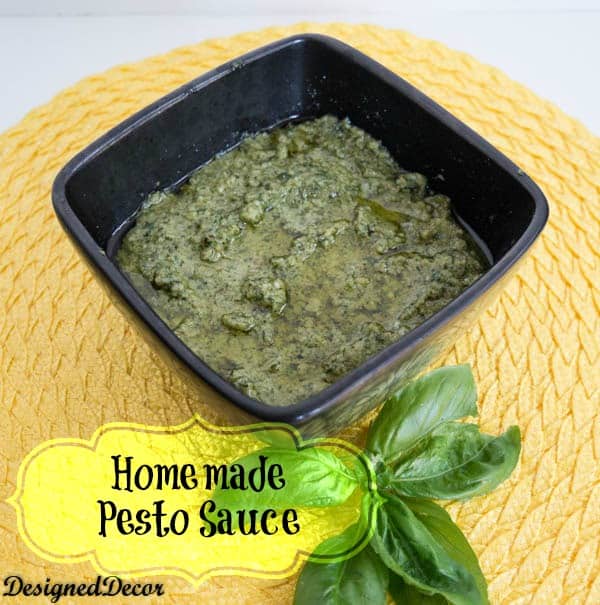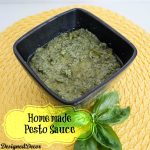 Join the DD Community!
Join the Designed Decor Community and receive weekly free tips on DIY home projects, painted furniture, decorating, and much more.