I made these Crescent rolls with Nutella and Pumpkin Cream cheese, not mixed together, but individually.
This is one of the simplest ways to make a dessert and not have to invest a lot of time or dirty a kitchen.  This is my kind of baking!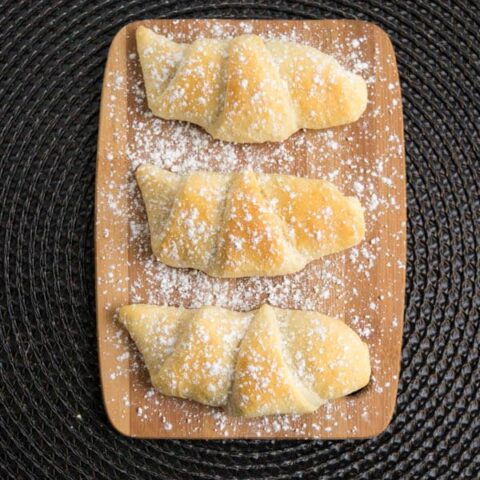 Crescent Rolls with Nutella and Pumpkin Cream Cheese!
Ingredients
2 packages crescent rolls
8 Tablespoons Nutella
8 Tablespoons Pumpkin Cream Cheese
Instructions
Remove crescent rolls from the package and break them apart on segregated lines. Spoon a tablespoon of cream cheese or Nutella into each crescent and roll to close. Place the cream cheese or Nutella at the large end of the crescent. Bake for 10 minutes at 350. Let cool, sprinkle with powdered sugar or chocolate syrup. Serve warm.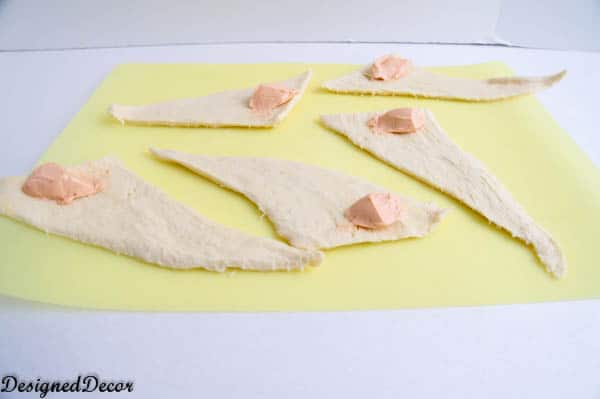 I would recommend preparing the crescent rolls before dinner. Right before you sit down to eat dinner, place the crescent rolls in the oven to bake. Don't forget to set the timer. Remove and let cool and they will be the perfect temperature to serve right after dinner.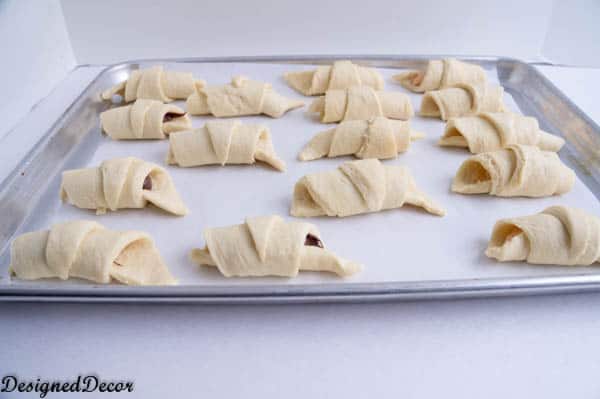 You could add so many different fillings into a crescent roll.  Let's list a few: jelly, peanut butter, chocolate chips, and my favorite, cinnamon baking chips.
What about you, what would you like in your crescent rolls?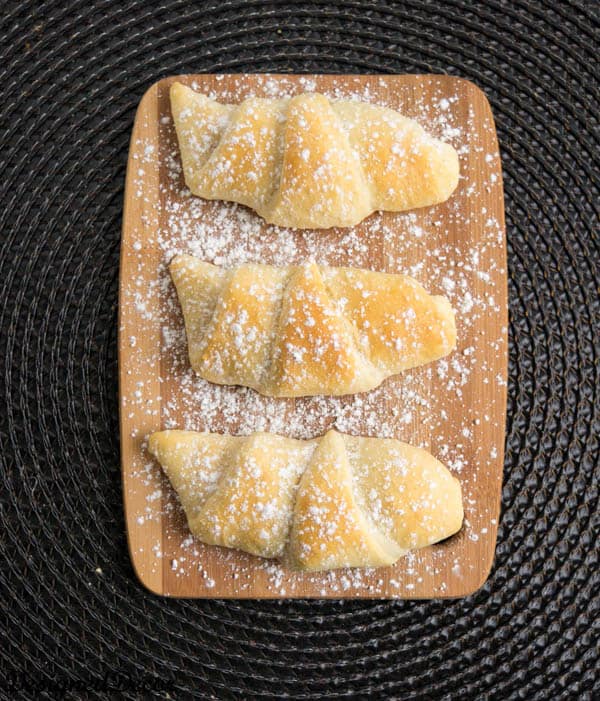 Join the DD Community!
Join the Designed Decor Community and receive weekly free tips on DIY home projects, painted furniture, decorating, and much more.