I moved the youngest boy upstairs to the attic bedrooms so I could turn his room into a guest bedroom. Incase you don't know, I have never had a guest bedroom because we have a five bedroom house with 4 boys. As each boy has grown up and moved out, we have moved the younger boys to the upstairs attic bedrooms and now I only have the youngest boy living at home with the second youngest only home on college break.
I started his room by painting the shelves and a side table.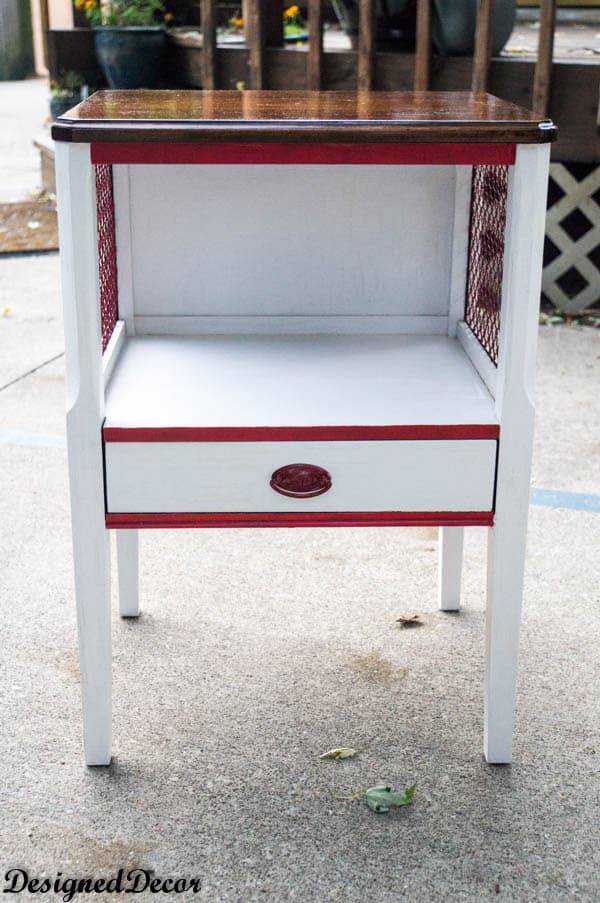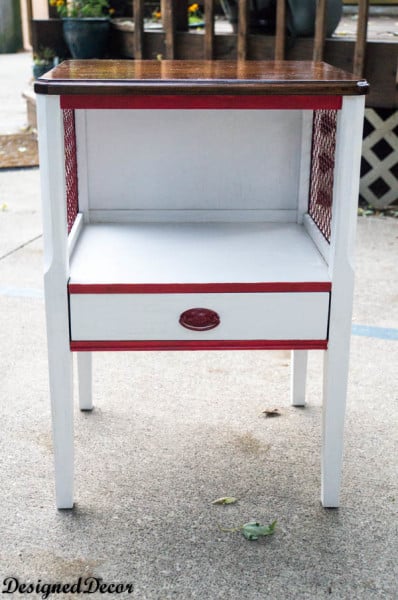 Here is the before pictures of both pieces.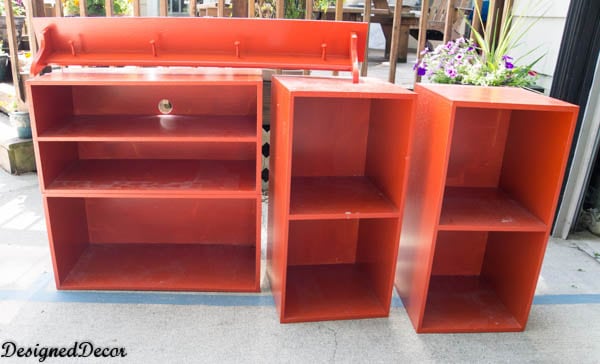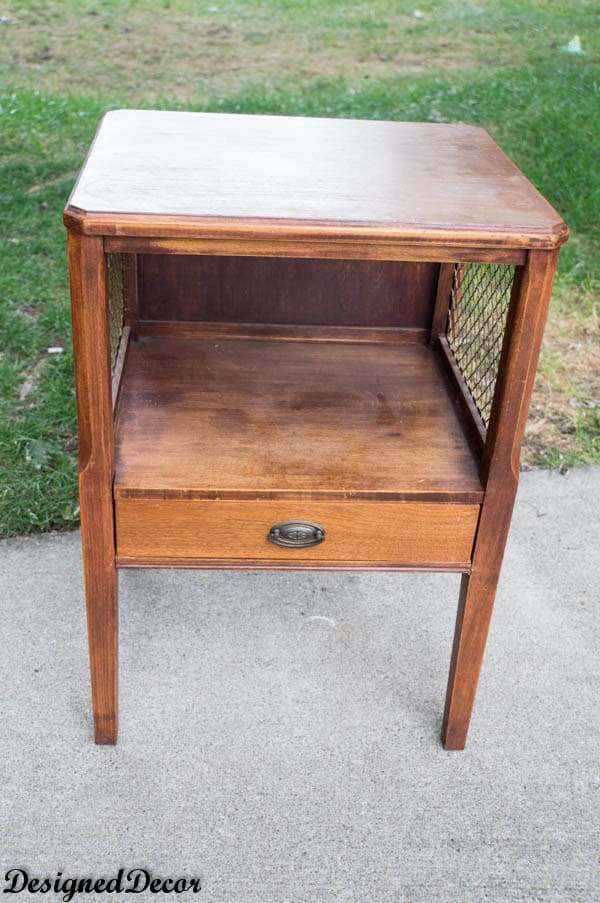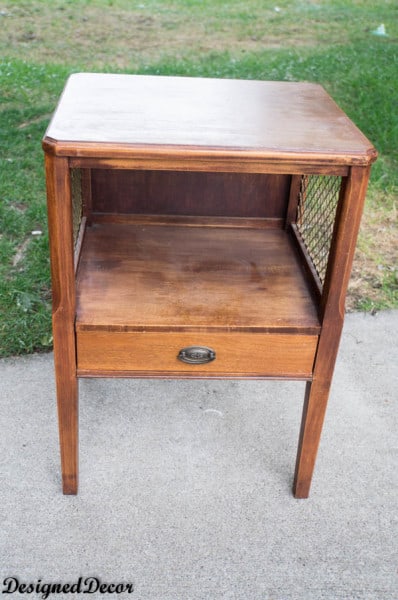 The shelves I have owned since they boys were young and they have been painted a few times.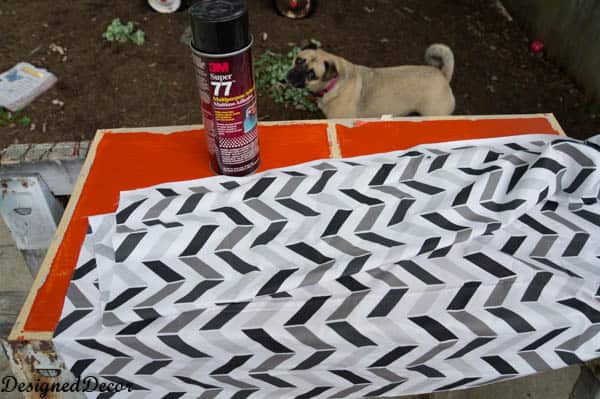 I took off the backs of the shelves, which was just a heavy cardboard and covered them in fabric. I used spray adhesive and trimmed the fabric once it was adhered to the backing. Do you see my adorable professional photo bombing dog in the above photo? This is what I call her. It seems she has a way of getting in each one of my photos. Of course she is just posing so cute for this one.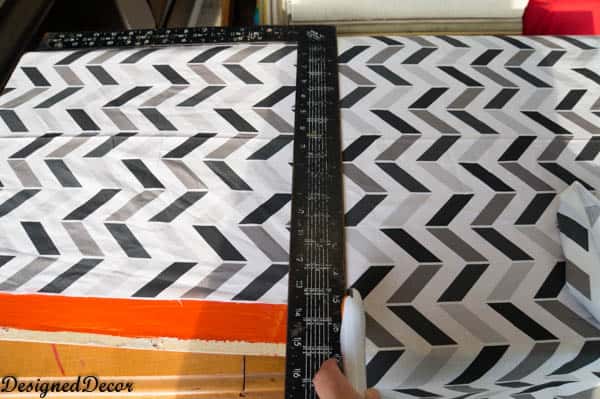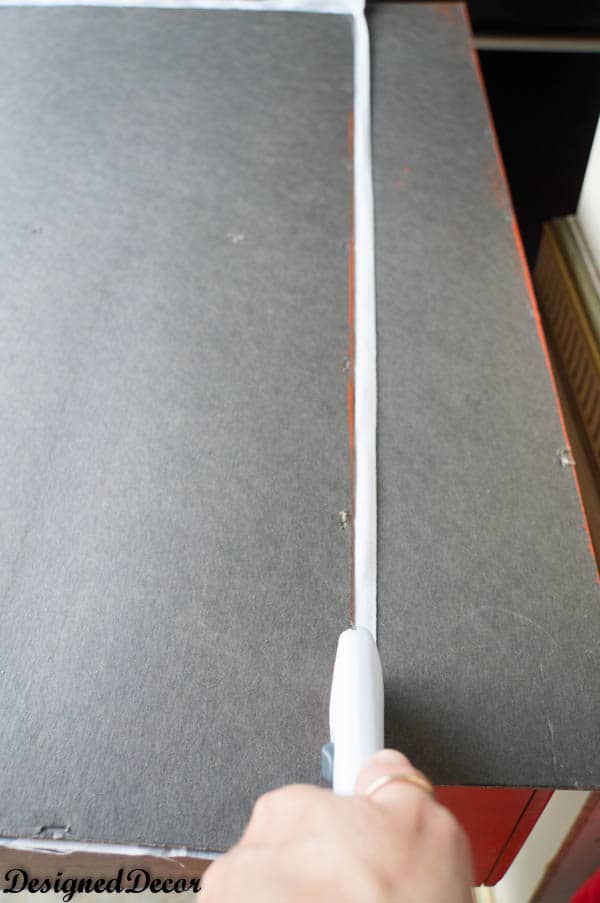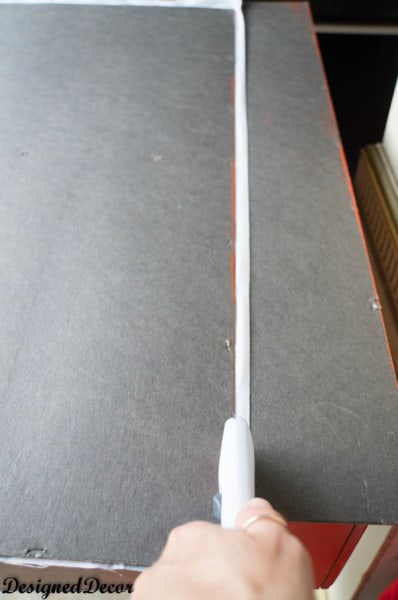 I painted the shelves red with my homemade Chalk-like paint recipe.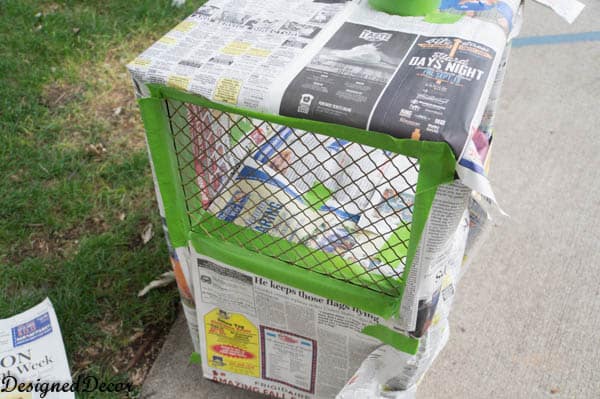 I decided I was spray painting the wire on the bedside table. The hardest part was taping and sealing the table so I did not get spray paint all over it. In hindsight, I did not need to do this since I was using chalk paint, but decided I should just incase the spray paint had bled through with such a dark color. I sometimes like to take the long way to do the simplest project.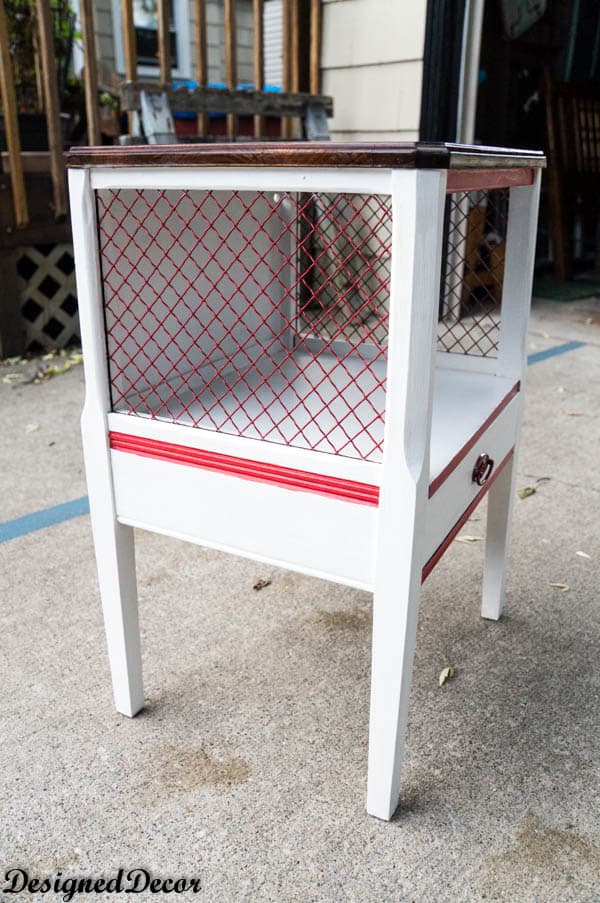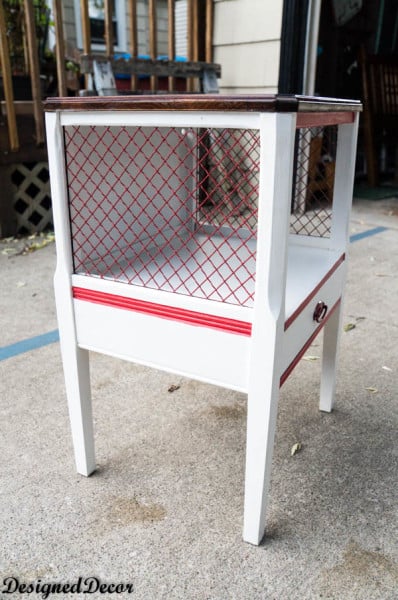 For this table I used a sample size of Annie Sloan pure white paint. I did water it down a little since I was not distressing the table. I wanted the chalk paint to go on smooth. I think she turned out pretty cute with the added red accent colors.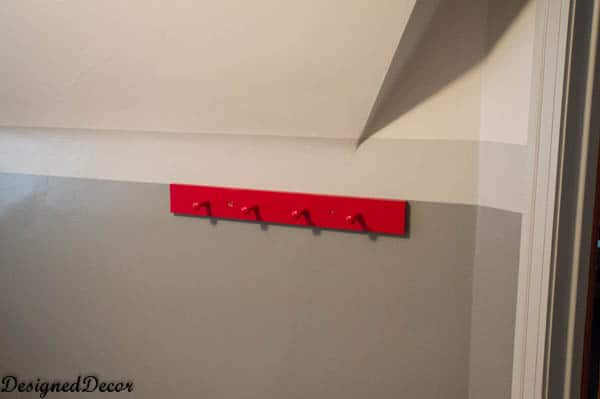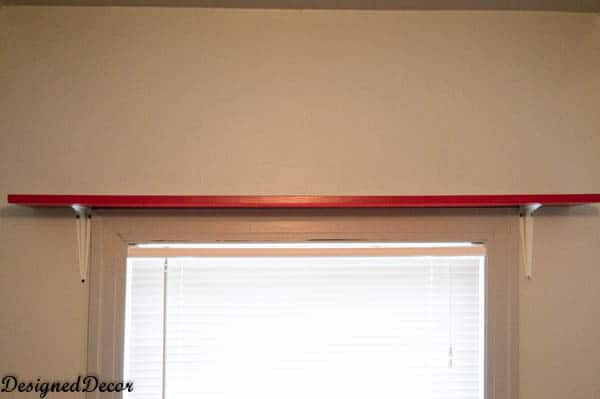 I also painted some wall shelves, all using my homemade chalk-like paint recipe. Next week I will be sharing a lamp I repurposed using an old lamp and the fabric from the back of the floor shelves. Each week I will show you another completed project for the boys bedroom and then I will share the final reveal.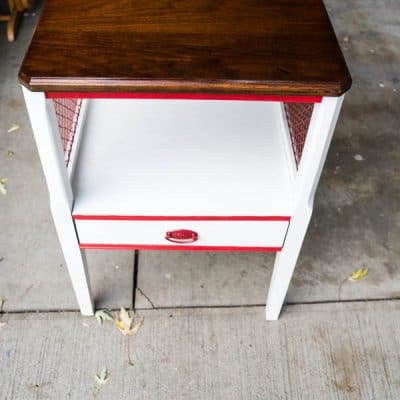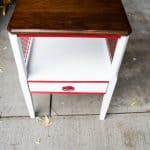 Join the DD Community!
Join the Designed Decor Community and receive weekly free tips on DIY home projects, painted furniture, decorating, and much more.