We have all seen the plain pine serving trays in the craft stores, why not buy one and give it a facelift.
Nothing like having a blank canvas to do your thing.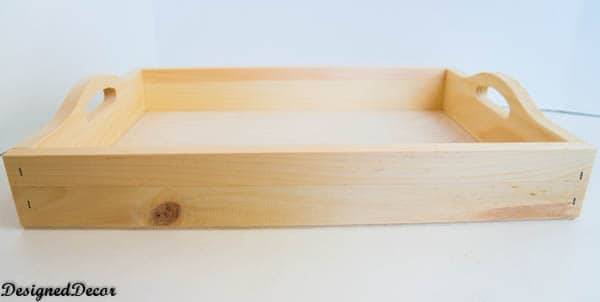 This serving tray was going into a dental office that I decorated over the summer. I needed an extra pop of yellow to go on the coffee table in the middle of the reception area. I stated by painting the serving tray a deep bright shade of yellow.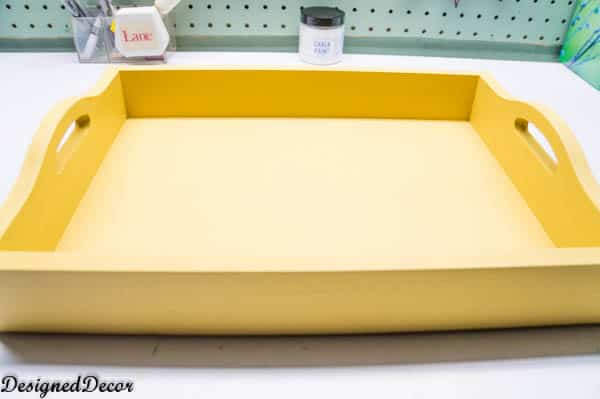 If you don't know me by now, I made my own Chalk-like paint recipe with a yellow latex paint I already had on hand. Making my own chalk-like paint is my go to for all projects, that way I don't have to prime.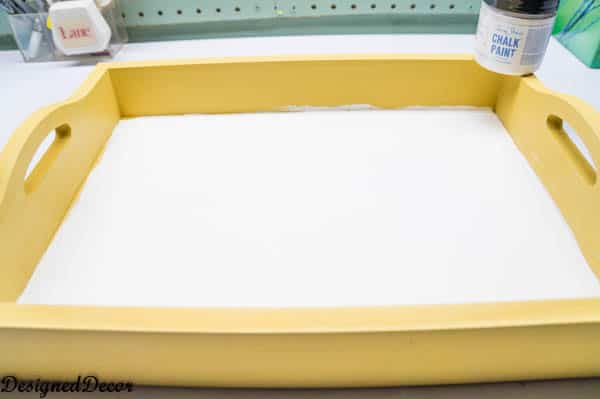 I added a layer of white to the bottom and was going to place my stencil down and paint over the stencil with the yellow and have the design be in the white paint. Once I looked at my vinyl colors, plans changed. Imagine that, I have a deep yellow vinyl. I used Cameron to make the vinyl design and placed it on the tray. I love when a good plan comes together and easier than I intended. I applied a coat of polycrylic and she is complete.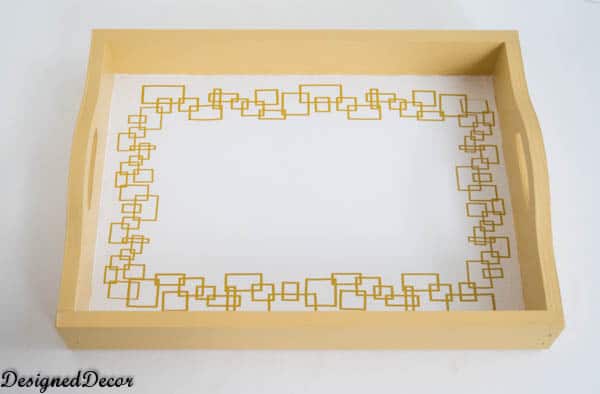 The possibilities are endless with decorating with a serving tray. Do you use a serving tray in your decorations?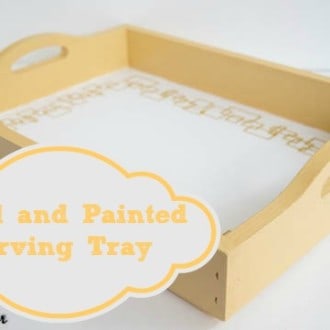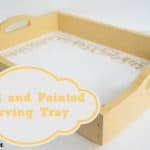 Join the DD Community!
Join the Designed Decor Community and receive weekly free tips on DIY home projects, painted furniture, decorating, and much more.