Brownies or Cake? I will always choose a brownie over a piece of cake, especially if it is a cream cheese swirl brownies!
Brownies are usually my go to recipe when I need to take a bake good to church or for a fundraiser for school or band. They are simple and you can make so many varieties without ever getting bored with a brownie.
Cream Cheese Swirl Brownies!
Moist brownies with a cream cheese topping.
Ingredients
Brownie:
1 box brownie mix
1/2 cup oil
1/4 cup water
2 eggs
1/3 cup baking chips
Filling:
4 oz cream cheese, softened
1 egg
3 tablespoons sugar
1/4 teaspoon vanilla
I love making brownies that call for a swirl pattern.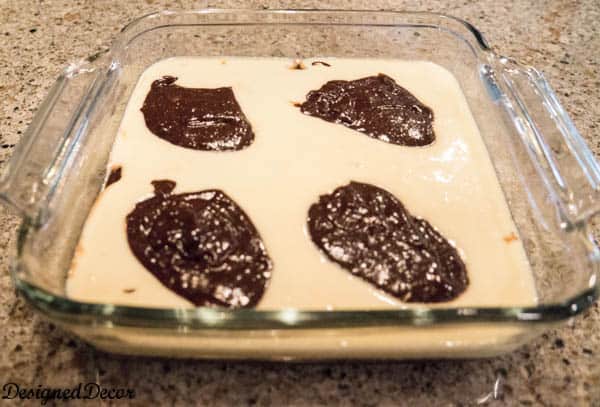 The trick to a good swirl is the placement of the top batter. In larger pans, I usually place small amounts of batter all around the pan.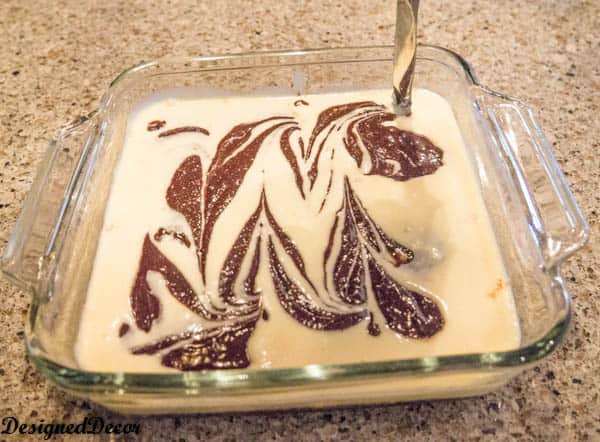 I will swirl the knife in one direction, remove the knife and clean off the batter, and then swirl in the opposite direction and stop. Over swirling just mixes the batters together.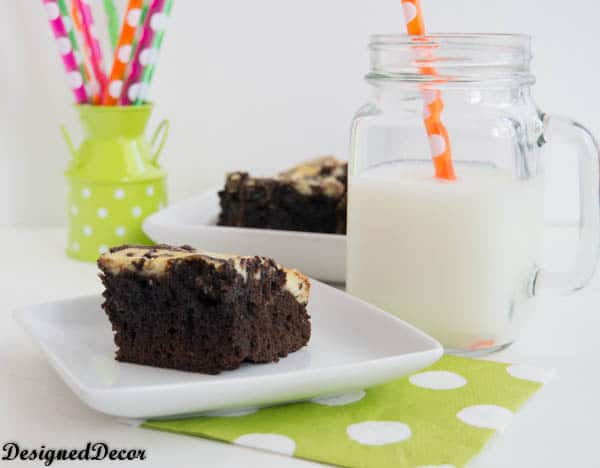 These go quickly so you may need to make 2 batches.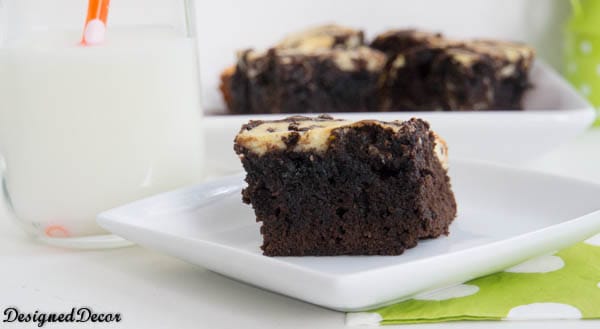 What is your favorite brownie?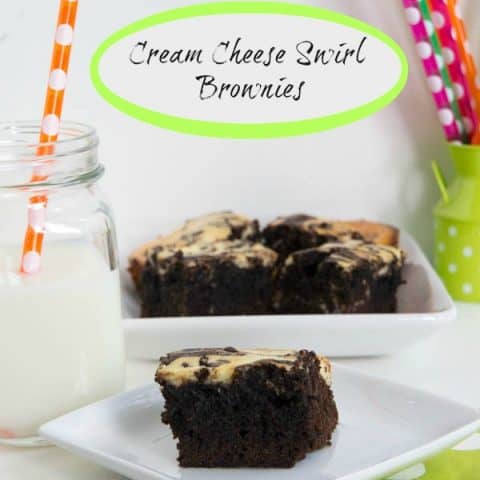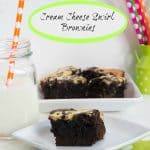 Join the DD Community!
Join the Designed Decor Community and receive weekly free tips on DIY home projects, painted furniture, decorating, and much more.