Last week I started to share the makeover of my youngest son's bedroom. Today I am showing you how I did a makeover on the lamp for his room with the chevron fabric I had left over from his shelves.
I spray painted the base of the lamp in black and sealed with a polyacrylic spray sealer.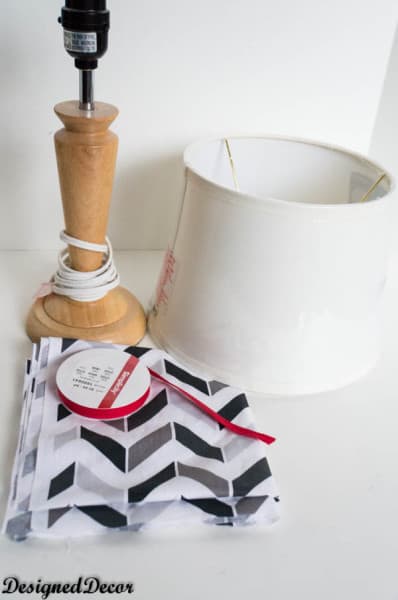 This lamp had a different shade that was more of a dome shape. I came to realize that chevron fabric does not work well with a dome lamp shade. I needed more of a drum shade.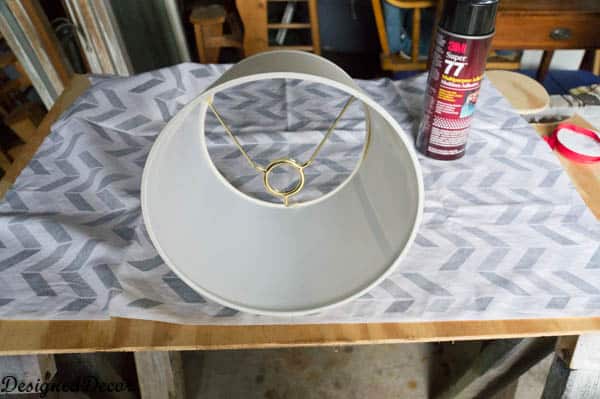 I started by applying spray adhesive to the bottom of the shade and carefully rolling the shade to keep the bottom of the fabric straight on the shade. I did have to do a small pleat at the top of the shade to keep the chevron pattern lined up. Advice: never use chevron fabric to cover something that is round, it is very hard to keep the pattern matched up.
I applied hot glue to the top and bottom of the inside nd trimmed off the extra fabric.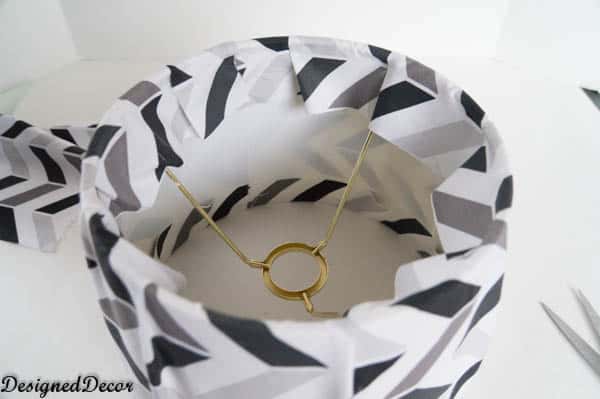 Now I was ready to add a touch of accent color. Since all the shelves are red in my son's bedroom, I applied a strip of red trim to the top and bottom of shade. I think it makes the shade pop more.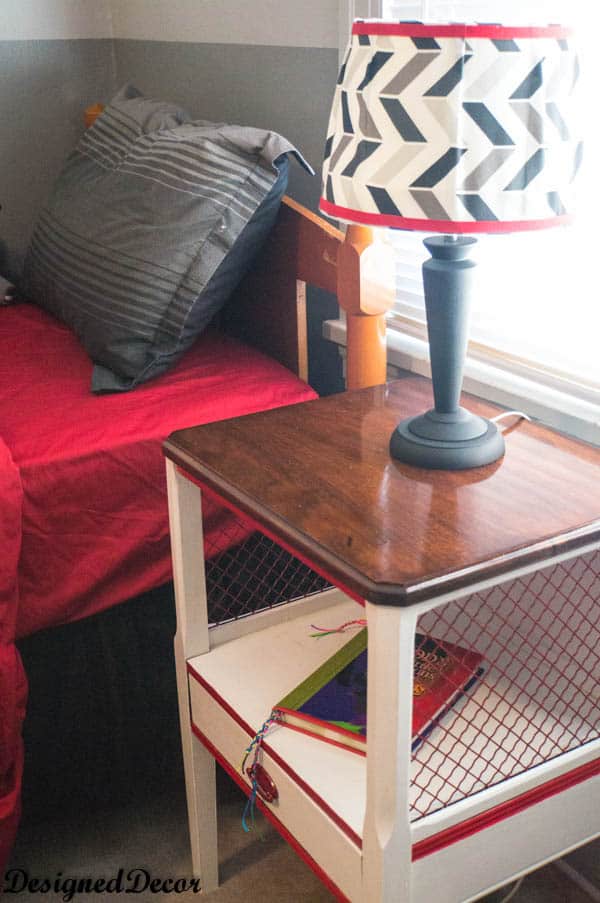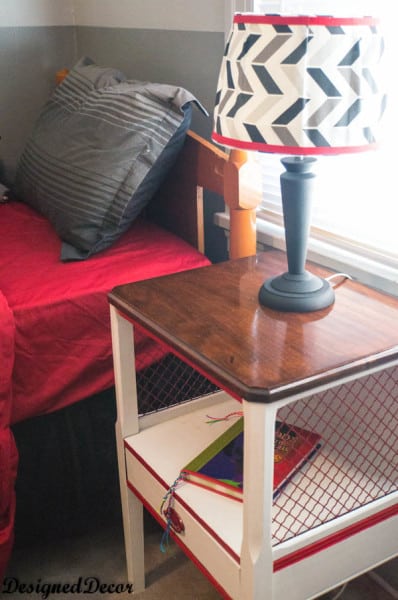 Here is a picture of the lamp sitting on the bedside table that I painted and shared with you last week. I can't wait to show the entire room, but I have more projects planned for you! Next week I will show you the wall decor I added above his floor shelves.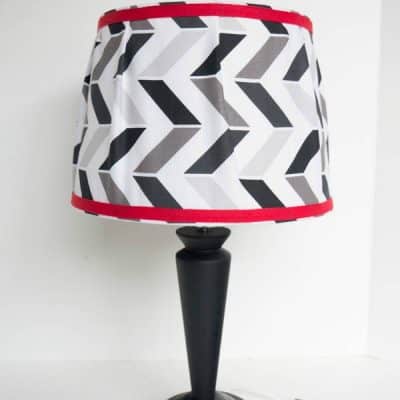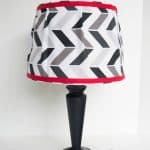 Join the DD Community!
Join the Designed Decor Community and receive weekly free tips on DIY home projects, painted furniture, decorating, and much more.