One of my favorite things to make in the winter is my Chili recipe.  This sure has been one long and cold winter here in Ohio.  The past few weeks we have had below zero temperatures and not much of a warm-up beyond the lower 30's.   I know you fellow northerners can relate, waiting for spring!    So here is one way to stay warm.
I make this different every time, so I will do my best to give you the best version of my Chili Recipe.  You can substitute the beans for any type of beans you like or cut down on the quantities.  I will also add frozen corn to my recipe if I have it on hand.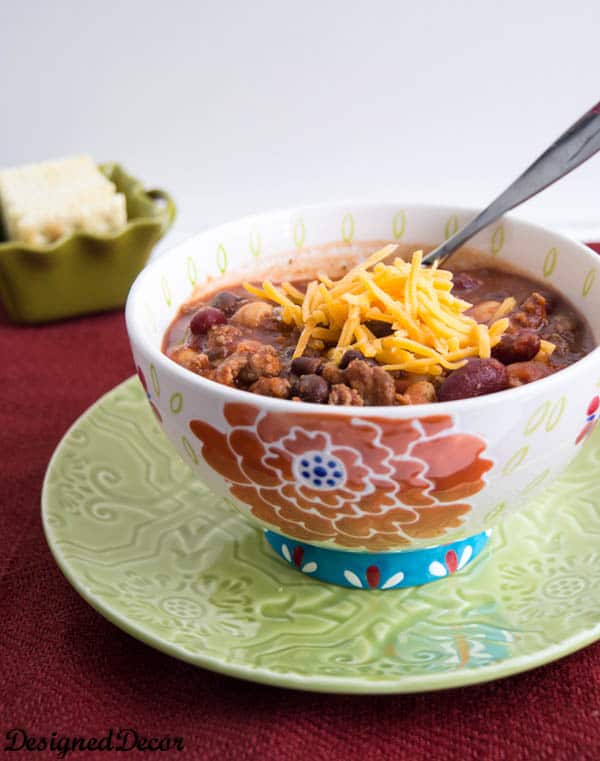 Chili
Ingredients
2 lbs. of ground beef, browned
2 cans dark kidney beans, drained
1 can black beans, drained
1 can great northern beans, drained
1 can diced tomatoes
2 cans tomato sauce
1 small can of tomato juice
1/4 cup chili seasoning mix (I use Tastefully Simple Wahoo Chili)
Instructions
Brown 1 or 2 pounds of ground beef in a large skillet, adding seasoning of choice. While the ground beef is cooking, mix all the other ingredients together in a stockpot or slow cooker. Drain ground beef and add to the slower cooker. Mix thoroughly place on the lid and cook on a low setting for 4 to 6 hours.
I prefer to use my slow cooker to cook all of my soups.  You can use a regular stockpot to make this recipe as well.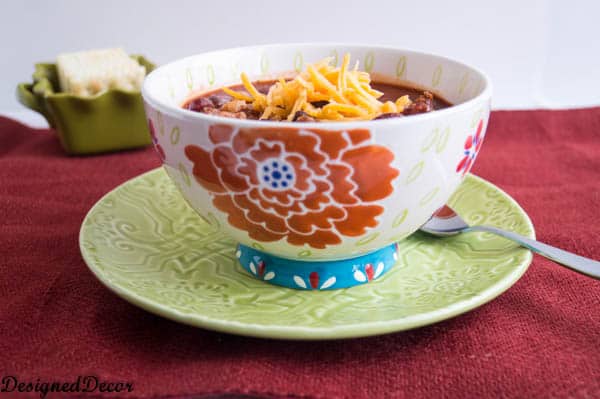 The recipe above is for a large batch of Chili, I like to freeze half of the chili in individual-sized containers to make for a quick and easy lunch.  Remember, I like simple and easy and this one is both!  What is your favorite soup recipe?  Leave me a comment below!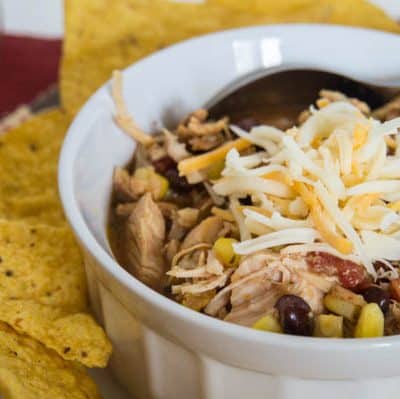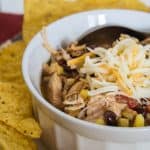 Join the DD Community!
Join the Designed Decor Community and receive weekly free tips on DIY home projects, painted furniture, decorating, and much more.