It's great to have pieces of pallet wood cut and ready to go for random DIY projects like this Pallet Coat Rack.
In the fall before the weather turned cold here in Ohio, I cut up a few pallets and just had the wood stored in the garage so I could do a few projects with the pieces.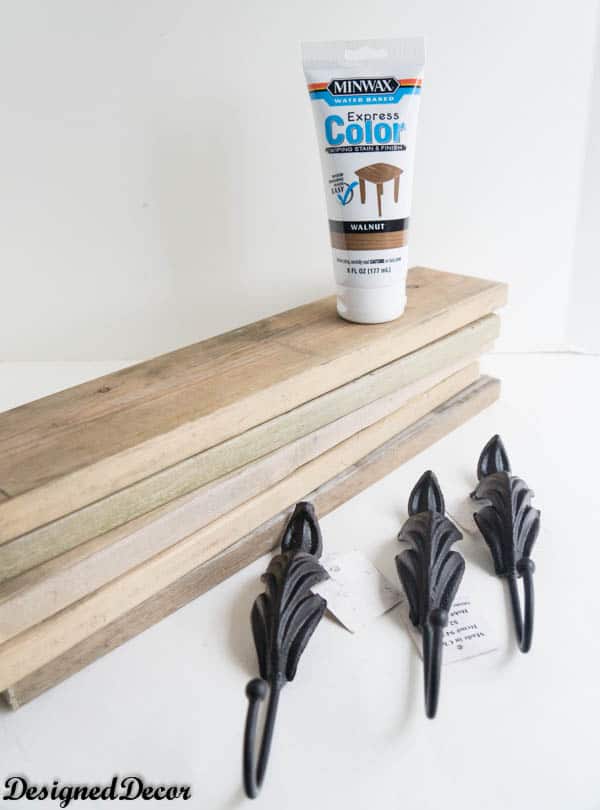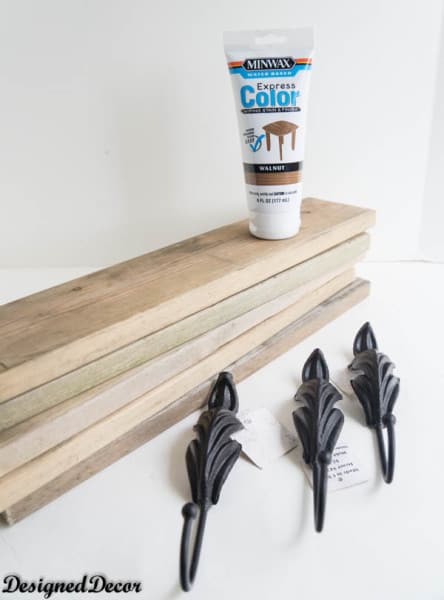 I decided to use my favorite and easy to use Express Color from Minwax in black. I know, the picture shows the walnut, but I decided at the last-minute to use the black. I started by spreading on the Express color with a sponge brush and let dry completely. While the pallet wood was drying, I used Cameron my Silhouette Cameo to cut out the font. I used sticky shelf paper as my template, it is like using vinyl but cheaper for projects that you are just going to throw away the template.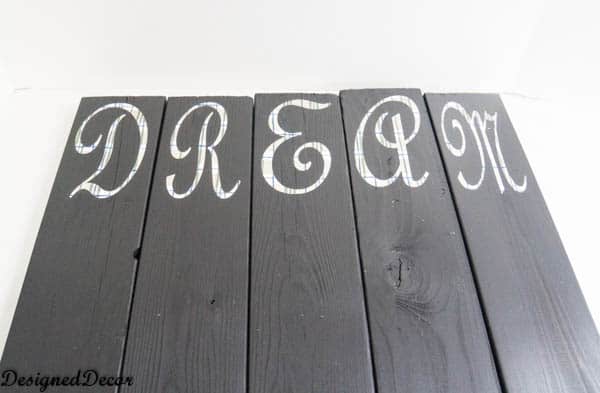 I then began to dry brush on some white latex paint to give the boards a washed look.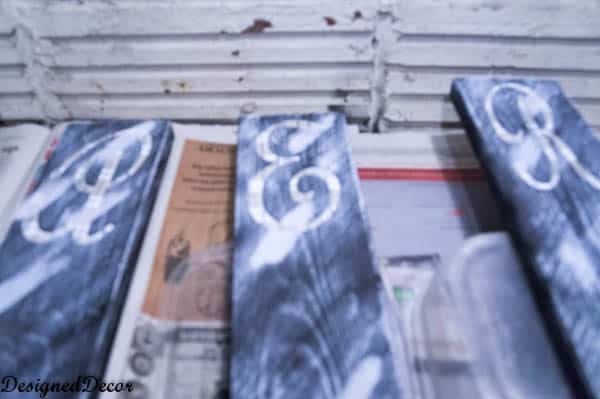 Once I was satisfied with the look, I removed the templates. Now I was ready to assemble the boards together and hand the hardware.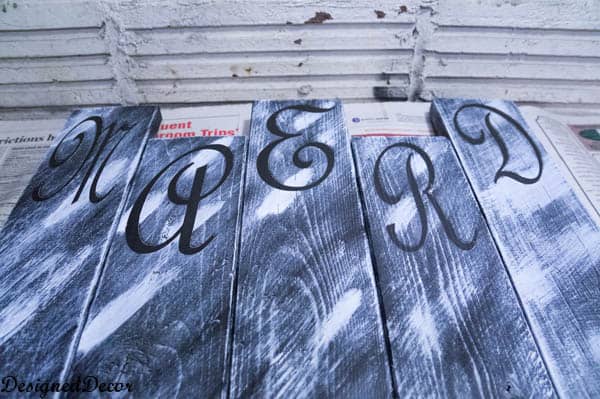 Do you see what is wrong with this picture? I can't believe that I am going to tell you the REALLY stupid thing I did. I laid the boards down to spell "Dream" flipped them over and secured them with 2 scrap pieces on wood of the backs. I flipped over my boards to attach the hardware and began to laugh really hard at my "Blonde" mistake. I am allowed to call it that since I am the blonde doing the mistake. Things like this is why I keep Mr. DD entertained and he gets plenty of laughs out of me. I can also laugh at my own Dumb mistakes. The reason I share this with you, is so you can save yourself the task of having to take them all apart and do it again.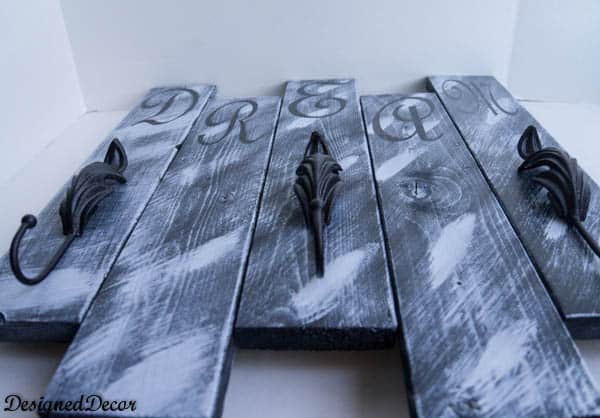 I found the hardware at my favorite store Hobby Lobby. They have the best choice of hooks and hardware than any other place and the prices are affordable. I just wish I did not have to drive 45 minutes to get there.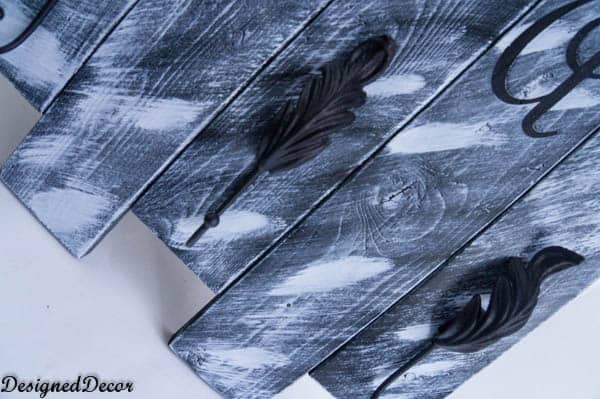 You can also stop over and see the Pallet Clock I made using the same wood and stain.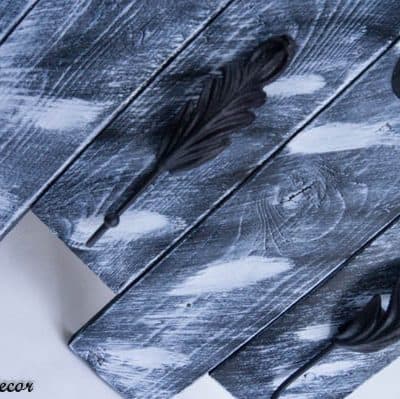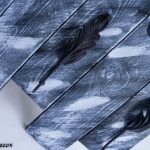 Join the DD Community!
Join the Designed Decor Community and receive weekly free tips on DIY home projects, painted furniture, decorating, and much more.