Do you have a "Movie Night" at your house? Why not make this great Peanut Butter Popcorn for your next Movie Night! It is a simple recipe and sure to please.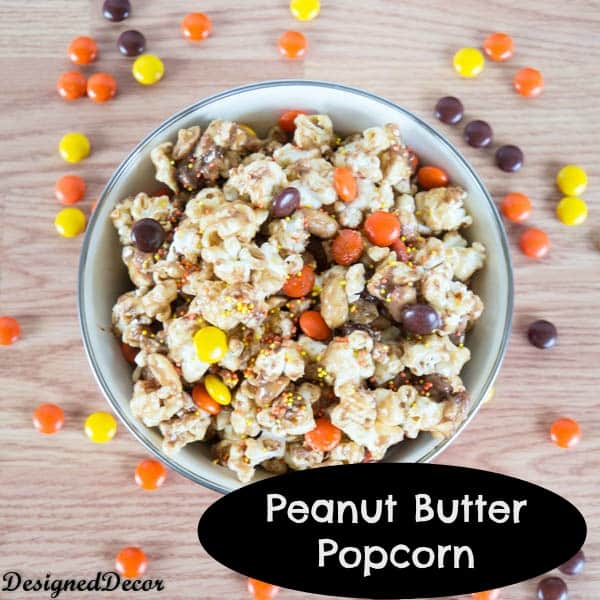 When I told Mr. DD. that I was making peanut butter popcorn, he said of course you are. If you know me by now, I do all things peanut butter, so why not in my popcorn too!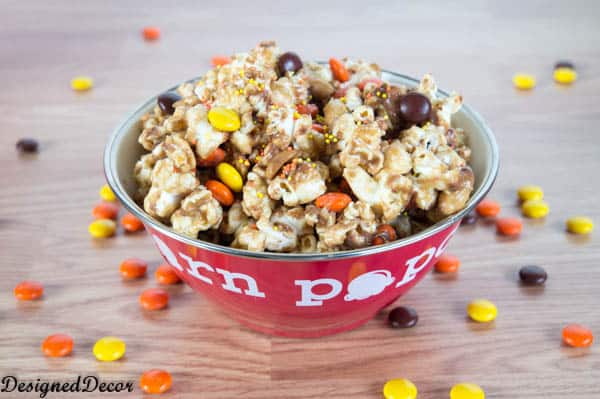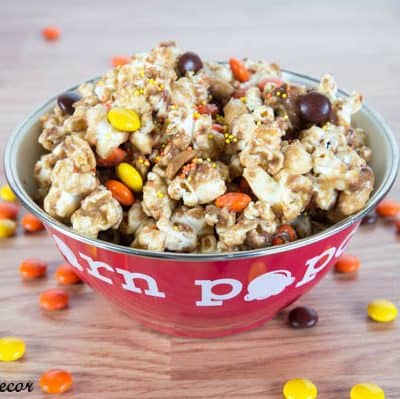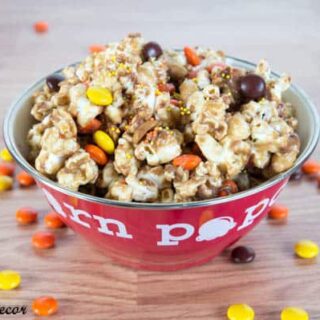 Peanut Butter Pop Corn!
Additional Time:
5 minutes
Ingredients
1/2 cup peanut butter
1/2 cup honey
1/3 cup sugar
1 teaspoon vanilla
1 bag (5oz.) World Market Movie Theater Popcorn
1 cup salted peanuts
1 bag(8 oz.) Reese's minis
1 cup Reese's pieces
Instructions
In a large bowl, add popcorn, peanuts, and Reese's pieces, set aside. In a small saucepan heat honey and sugar, until sugar is dissolved. Add peanut butter and stir until melted. Do not boil the mixture, as the peanut butter will start to burn. Remove from heat and stir in vanilla. Pour mixture over popcorn mixture and stir until all popcorn is evenly coated. Once the mixture has cooled slightly, stir in the mini peanut butter cups(optional). Spread mixture onto parchment paper until completely cooled. Store in an airtight container.
If you have not been into World Market to shop lately, I highly recommend you go. They always have such great items to purchase when you are shopping with a theme in mind.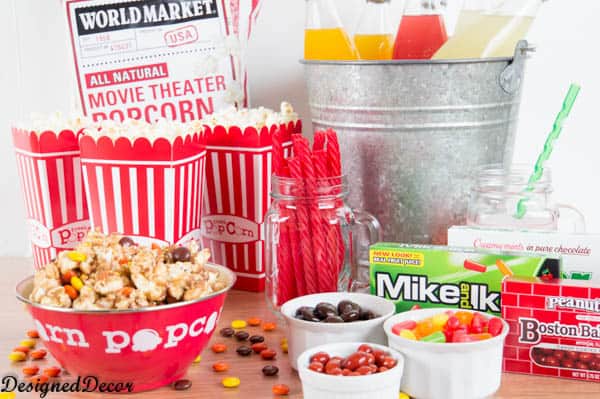 All the items pictured above for my movie night can be found in World Market.  I felt like we were at the movie theater with the great selection of movie night snacks, and popcorn containers.  Those adorable popcorn bowls are my favorite.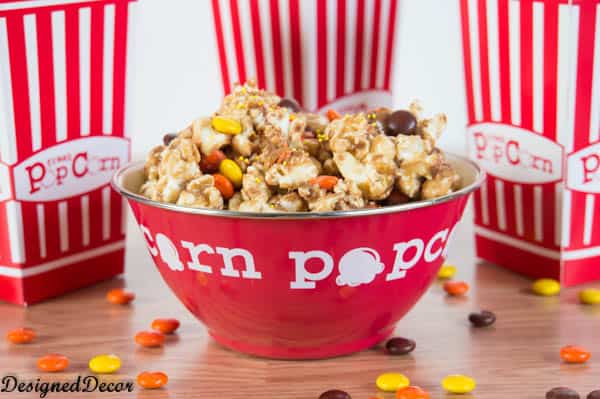 This was the first time that I tried the World Market Movie Theater popcorn, and it was so good.  It had just enough salt, but not overdone, I will be buying it again.  They also have some other great flavored popcorn that I will be adding to my shopping cart next time.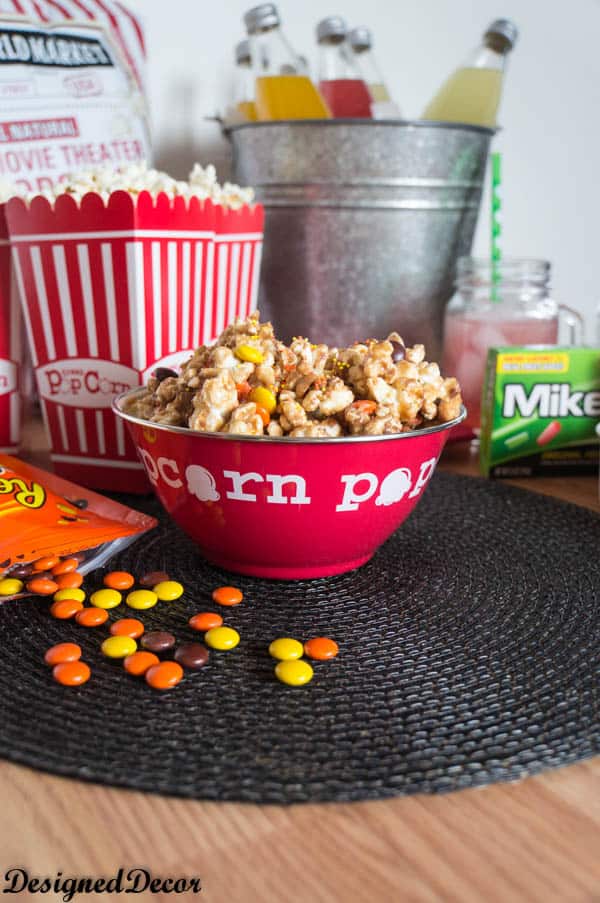 So the next time you are having a movie night, go shopping at World Market to get your movie night snacks, make peanut butter popcorn, and sit down to enjoy your favorite movie.  By the way, what is your favorite movie?  Let me know in the comments.  

Join the DD Community!
Join the Designed Decor Community and receive weekly free tips on DIY home projects, painted furniture, decorating, and much more.