Here is another favorite recipe, Buckeye Brownies. If you have not figured out by now, I love peanut butter! I am a sucker for anything with peanut butter and chocolate because that is my favorite type of dessert. I figure if I am making it, I will make what I like.
Ingredients:
1 box Brownie Mix
3/4 cup chopped peanuts
1 (14oz.) can sweetened condensed milk
1/2 cup peanut butter
Directions:
Preheat oven to 350 degrees. Lightly grease a 9×13 baking pan. Mix brownie mix according to package directions. Stir in chopped nuts. Divide batter in half. Press half of batter into the bottom of prepared pan. In a large mixing bowl, combine peanut butter and sweetened milk with a whisk. Pour over the bottom layer of brownie. Spread the remaining brownie mix over the peanut butter mixture.


Bake for 25 minutes until just set. Let cool completely before cutting into squares.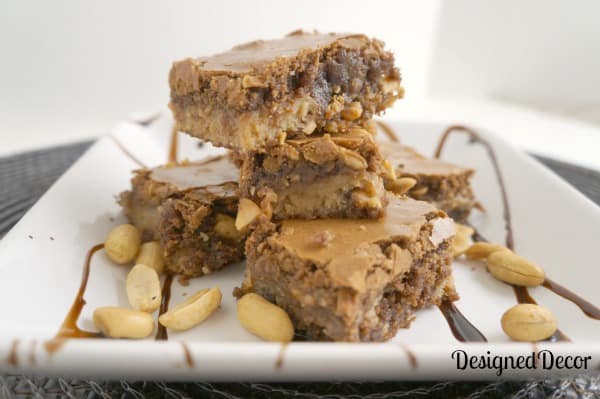 recipe adapted from BHG recipes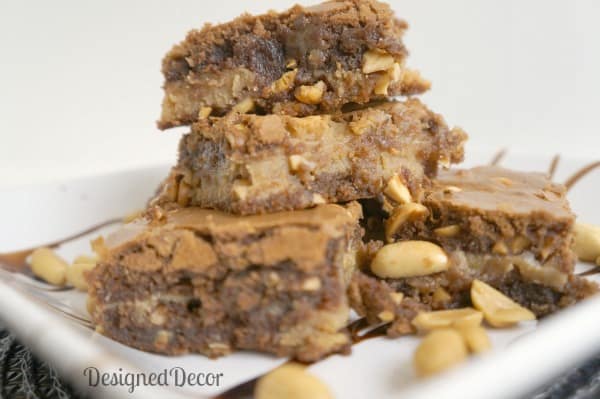 I am wanting one of these now, this is torture just writing up this post!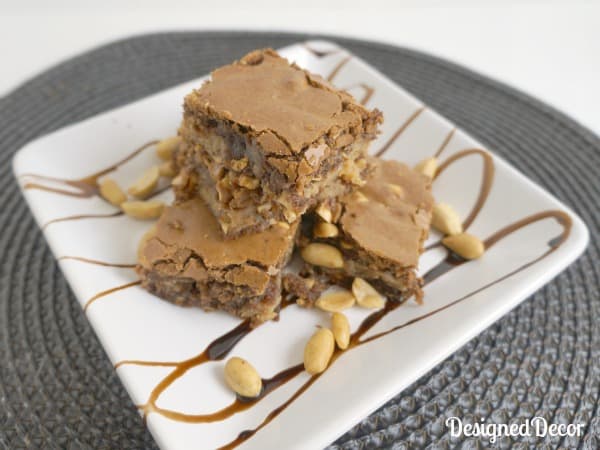 What about you, peanut butter or chocolate?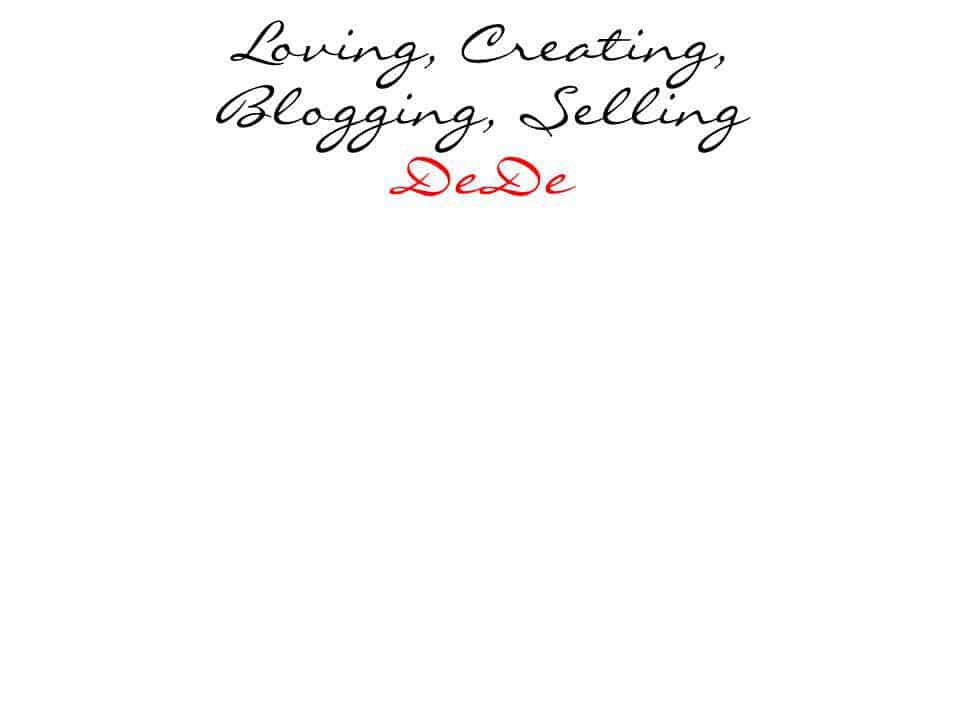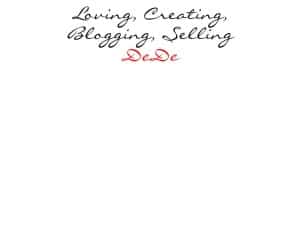 Join the DD Community!
Join the Designed Decor Community and receive weekly free tips on DIY home projects, painted furniture, decorating, and much more.