These Chocolate Chip Banana Muffins are a family favorite, I have made them for the past 18+ years. I originally found this recipe in a fundraiser cookbook from JC Penney associates. This is my boy's all-time favorite recipe, they would always get excited when they saw overripe bananas hanging on the rack.  When they were younger, they would ask me to make these muffins all the time. Now that my boys are young adults, they are now making this recipe themselves and no longer wait for me to make them.  
This post contains some affiliate links. Click here for my full disclosure policy.
I would buy a bunch of bananas at the grocery store.  I love a fresh ripened banana, you know the ones that just turned yellow with a small amount of green on the peel.  I won't eat a banana once it is overripe or has any brown on the peel.  I don't like mushy bananas, they need to be just perfect.
I was always looking for a recipe to make with ripe bananas. My boys did not favor banana bread, it would always go to waste or I ended up eating more than my share. Once I came across this recipe, I knew it was a keeper.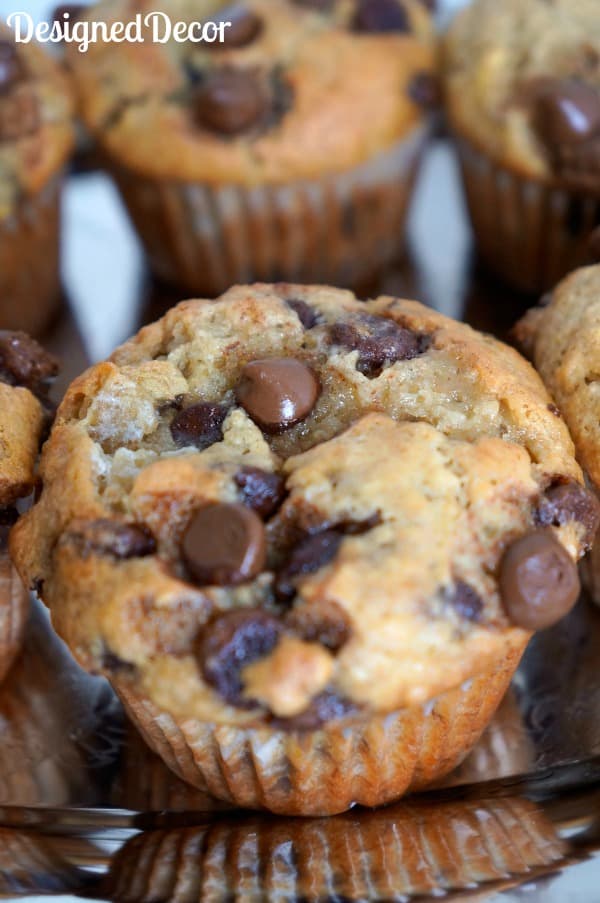 My oldest does not like bananas, he has a texture issue with food, but he somehow managed to eat these banana chocolate chip muffins. As he became older, he finally saw how I made them and questioned why I was putting mashed-up bananas in the recipe. I informed him that this is how the muffins are made, and all the muffins he ate prior to this had a banana in them. He insisted that he was never eating these muffins again, which did not last long, although he still won't eat a banana.
My youngest will figure out how many muffins each of us can have to split them equally. He will keep count of who ate how many, and how much more everyone is allowed to have. Heaven forbid if his brother eats one more than he did then he will state that Mack is the favorite son because he had 1 more muffin than he did. This is no joke, my youngest still does this and he is a young adult now.  They get pretty possessive over the muffins.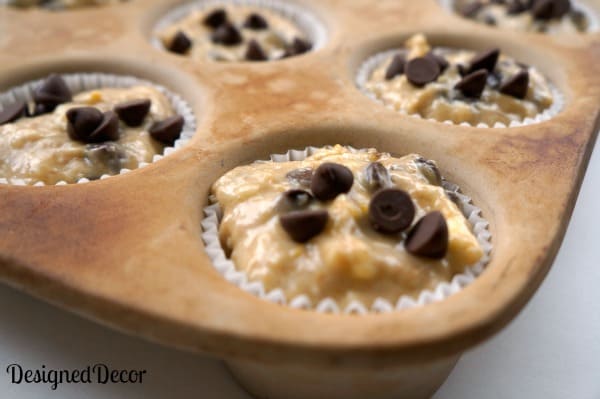 I get many questions about the calorie count for these muffins. I found this nutrition calculator, I would only click over if you really must know. Let's just say they are so good and so worth all of those calories!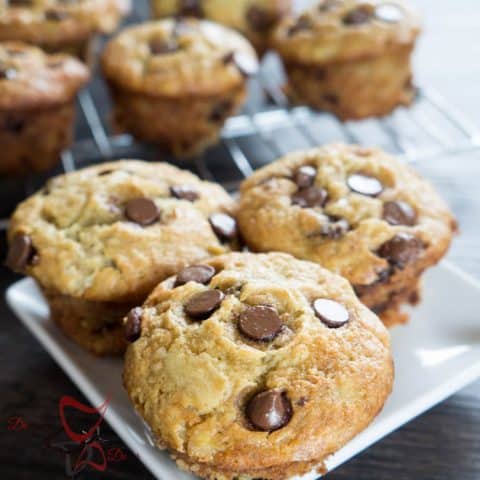 Chocolate Chip Banana Muffins!
The BEST muffin you will ever try!
Ingredients
1 cup white sugar
2 cups flour
1 teaspoon baking soda
1 teaspoon vanilla
3 tablespoons sour cream
2 eggs
1/2 cup butter, softened
2 or 3 ripe bananas - I always use 3 bananas
3/4 cup chocolate chips
Instructions
Mix all ingredients together until moistened.
Pour into greased muffin baking tray or use muffin paper liners.
Bake at 350 for 20 minutes or until golden brown.
Recipe makes 12 muffins.
Notes
Add chocolate chips to the tops on the muffins before baking.
Nutrition Information:
Serving Size:

12
Amount Per Serving:
Calories:

298
Total Fat:

12.4g
Carbohydrates:

43.5g
I prefer to use my Natural Stone Muffin Pan
. I love how golden brown the muffins turn out when using the baking stone. I typically do not use the muffin liners when baking the muffins in the baking stone, the stone bakes them up so evenly. I only used them for the photo for this post since it is sometimes hard to remove the muffins from the stone.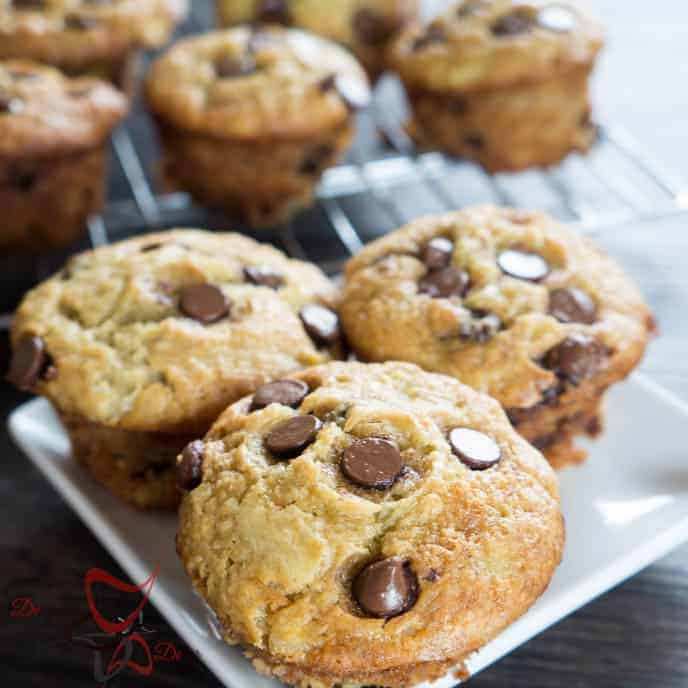 I save some chocolate chips and place them on top of the batter before baking. We love the muffins to be loaded with chocolate chips so adding a few on the top gives more chocolate and makes them look irresistible as well. These are the moistest banana muffins I have ever eaten. This will become a family favorite for you too!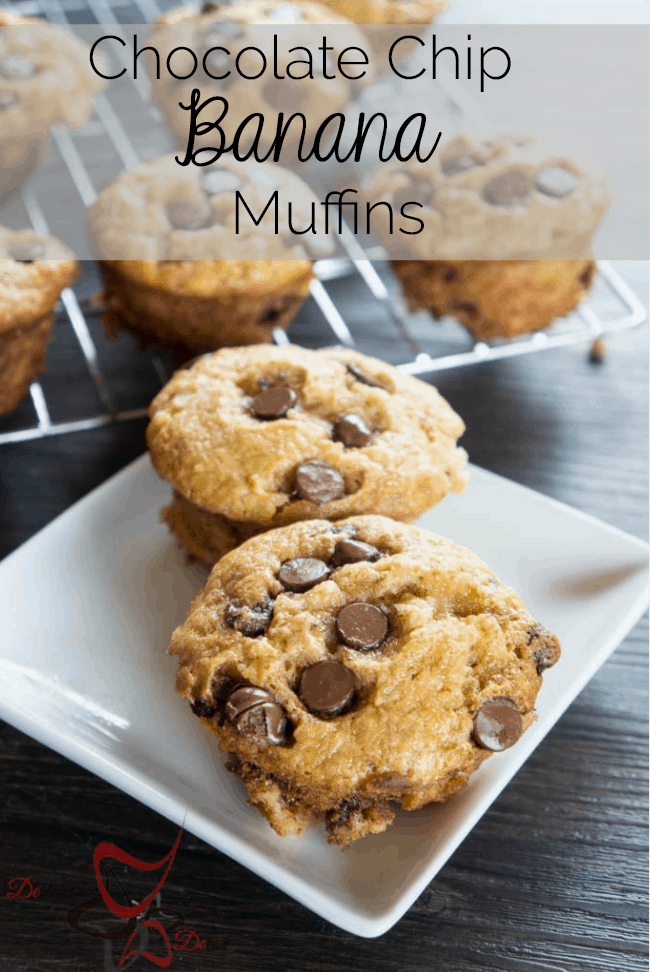 As you read through the comments on this post, you will see the positive feedback I have received on this recipe. Please let me know any variations you have tried so we all can try them.
Readers Versions:
Extra additions:
1/4 teaspoon cinnamon – pecans – walnuts – chia seeds
Substitutions: With any substitution please check for conversions – some substitutions need more or less of the ingredient.
Coconut sugar
White Wheat Flour
Olive Oil
yogurt
Buttermilk
applesauce
M & M's
Gluten-Free Flour
*Readers have used bundt cake pans
along with loaf pans
and have baked up great. Always use the toothpick insertion method to check for doneness.
*Readers also have frozen these muffins with great success
Here are some other great muffin recipes to enjoy.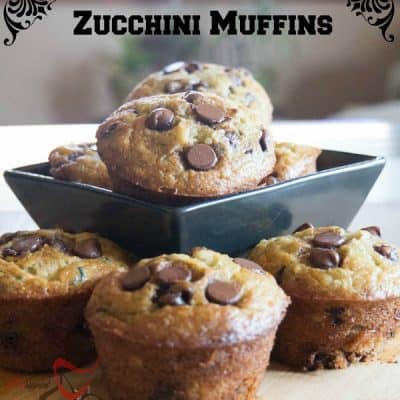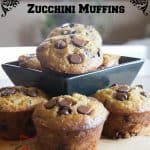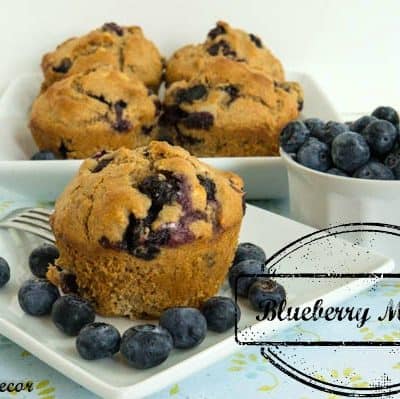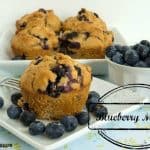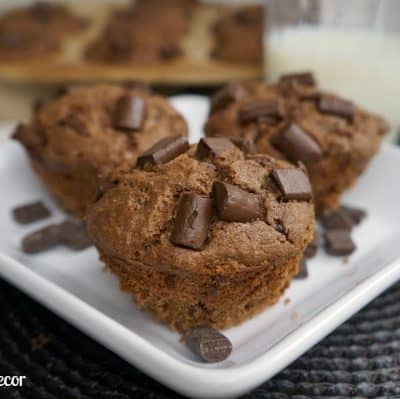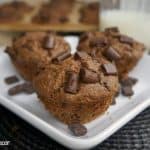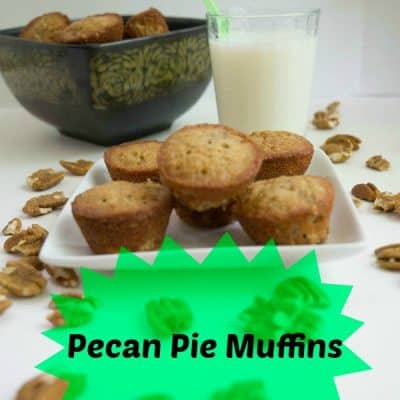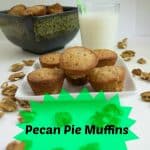 Join the DD Community!
Join the Designed Decor Community and receive weekly free tips on DIY home projects, painted furniture, decorating, and much more.