I wanted to share with you another repurposed mailbox that I finished for my Brother-In-Law.
Last year I made a card holder mailbox for my son's graduation party, using a repurposed mailbox.  My brother-in-law is a school teacher and absolutely wanted one for his classroom.  So he commissioned me to make a repurposed mailbox using his school colors.   He wanted to use it for the students to turn in assignments.  It took me 2 months to find another mailbox at a garage sale.  Here is the before pictures.
It was almost a brand new mailbox, and the best part is, it was only $2.   I felt guilty painting this one because there are a lot of people out there that could use a better looking mail box.  It turned out great and will make a lot of students smile when they have to raise the flag to turn in their assignment.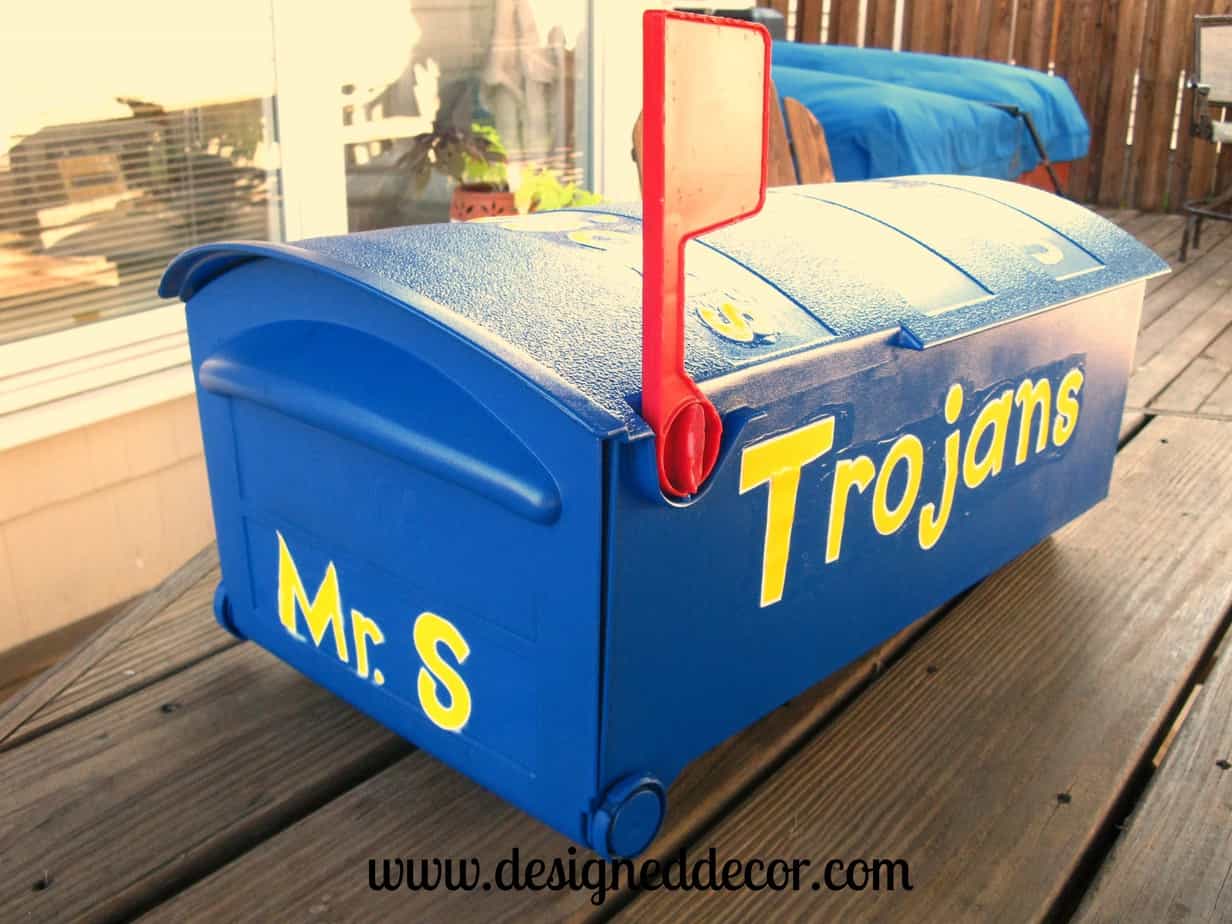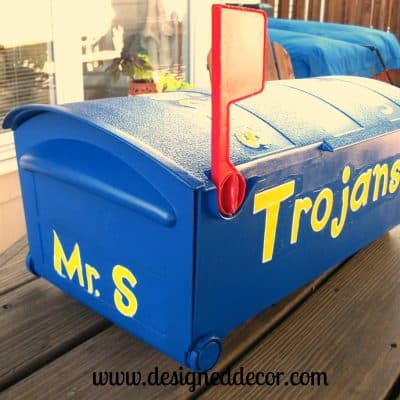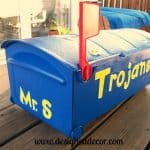 Join the DD Community!
Join the Designed Decor Community and receive weekly free tips on DIY home projects, painted furniture, decorating, and much more.