Have a friend that needs a little pick me up? Do you want to express your friendship in a card? Or did you just meet a new friend? Why not make some creative and easy friendship cards to send to your friends. It seems with the popularity of online social media and texting that we forget to send our friend's and an actual card that they can hold in their hands. I think it would be more meaningful to send a card and even more impressive if the card is handmade. The night before I was to leave to go to the Snap Blog Conference, I decided to make my roommate's a few friendship cards. I needed something that was going to take up minimal space in the luggage, so a friendship card was the perfect answer.
This post contains some affiliate links. Click here for my full disclosure policy.
I started with some pretty scrapbook paper and cut a 12 x 12 sheet down into a 10 x 6. I then cut the 10 x 6 sheet of paper in half long ways, leaving 2 sheets in the size 10 x 3. Fold the 10 x 3 in half leaving you a folded card that measures 5 x 3. This is the size I used to fit into some existing envelopes that I had on hand.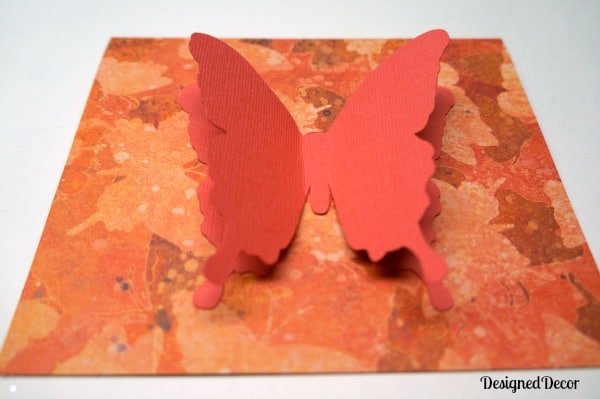 I used Cameron, my Silhouette CAMEO
, to make and cut the butterfly for the front. I cut 2 butterflies for each card. I used double stick tape
to tape down 1 butterfly in the center of the front of the card. Place double stick tape on the top butterfly in the center only and place the second butterfly on top of the first. Slightly fold the top butterfly to give a 3-D effect to the butterfly.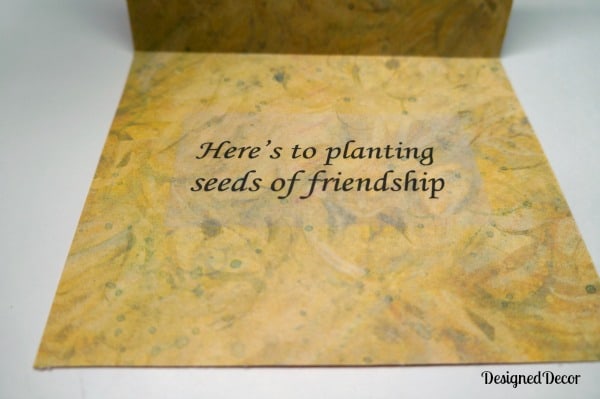 I printed the "Here's to planting seeds of friendship" on a clear label and placed on the inside of the card. Of course, you could hand write any type of message for the inside of your card.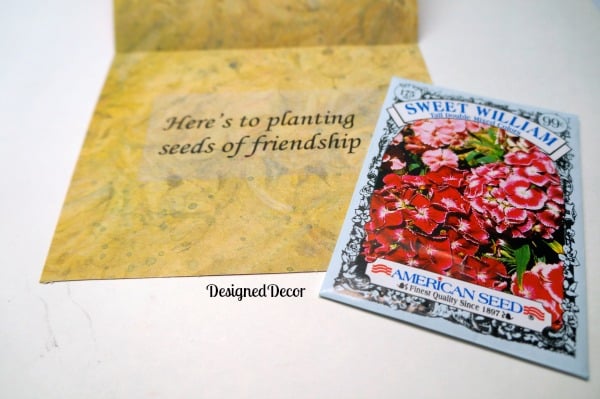 I placed a flower seed packet on the inside of the card so my new friends have a small gift from me. My hope is that they plant the flowers in the spring and will think of our friendship every time they look at the flowers. This is a simple gesture to give to a friend and also makes a big impact and lasting memory long after the card is gone. I decided not to sign the card that way they could reuse the card and give a little friendship to someone else that needs a pick me up or a nice reminder of their friendship.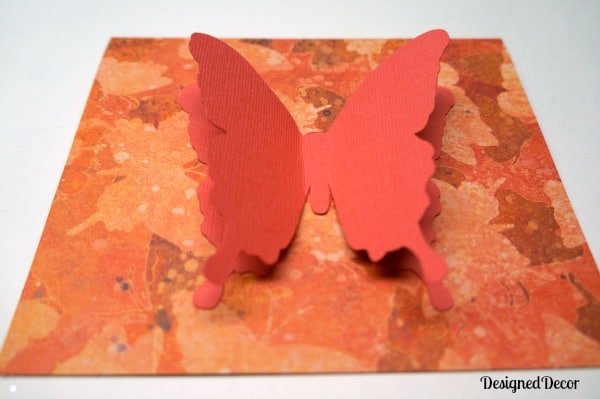 It is the simple little things that can mean a lot to someone. What have you done recently to place a smile on a friends face?

Join the DD Community!
Join the Designed Decor Community and receive weekly free tips on DIY home projects, painted furniture, decorating, and much more.