Veggie Pizza was a go to recipe for me when ever I needed to take an appetizer to a party or family gathering. I had not made it in a long time, so I decided to make it for a gathering.
I decided I would add a twist to the regular recipe of cream cheese and ranch dressing dry mix, I used a Tastefully Simple Artichoke and Spinach dip. I think it turned out with a great flavor.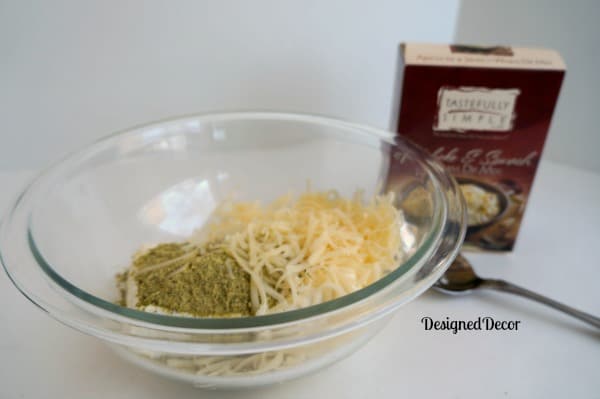 Ingredients:
2 packages crescent rolls
1 8 oz. cream cheese softened
1 seasoning package Artichoke & Spinach warn dip
1/2 cup shredded swiss cheese
vegetables of your choice
Roll out the tube of crescent rolls and place unto a cookie baking tray. Work the dough together at the perforated sections on the dough. Bake at 350 for 10 minutes or until golden brown. Let the crust cool completely. While the crust is cooling, mix cream cheese, seasoning packet and shredded swiss cheese. Place in the microwave for 1 minute or until cheese begins to melt. Mix together throughly. Once the crescent rolls are completely cool, spread the cream cheese over the crescent rolls.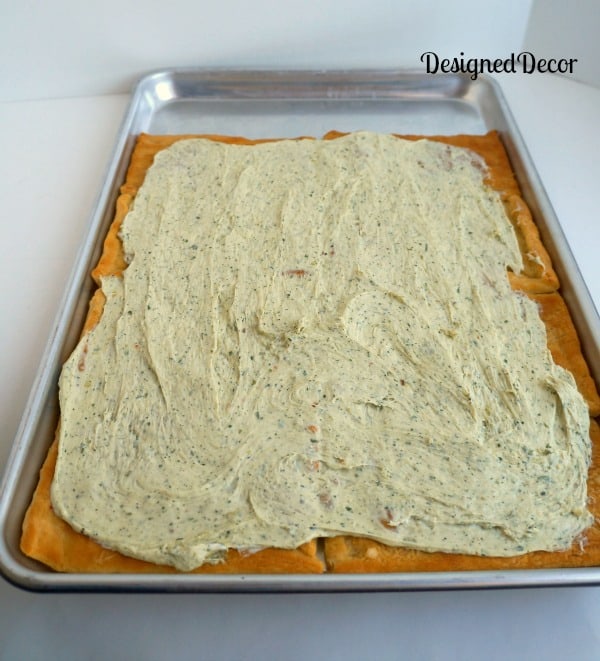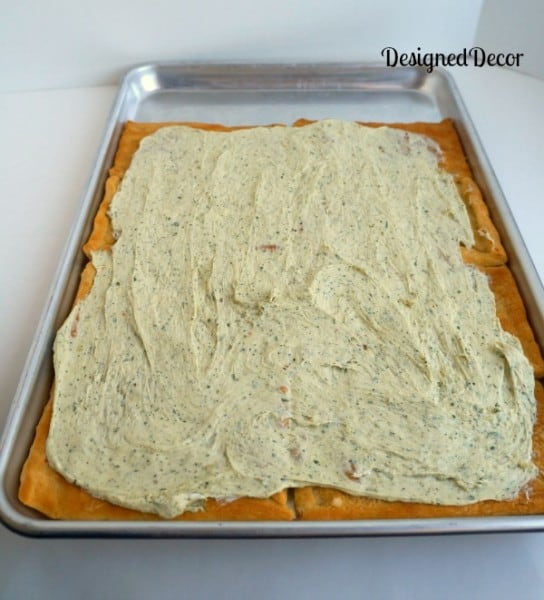 Hint, I like to cut the pizza before placing veggies on top this allows for easier cutting without having to move or chop through some vegetables. Chop up vegetables of your choice and spread on top of cream cheese layer. I used my Salad shooter to chop up carrots, black olives and brocoli. A salad shooter, do you remember these or did you have one? I have had my salad shooter for 15+ years. I don't use it all the time, but what a handy little kitchen gadget.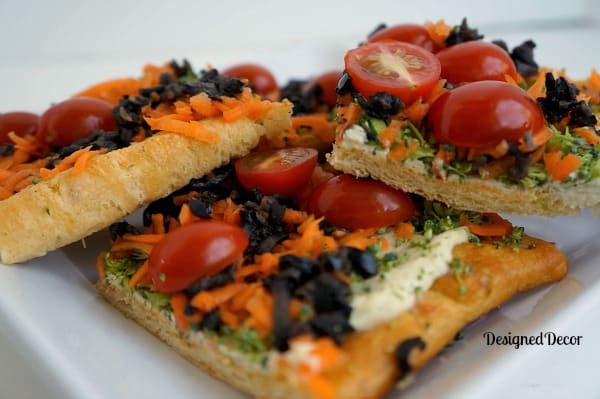 This is one dish my boys will not eat.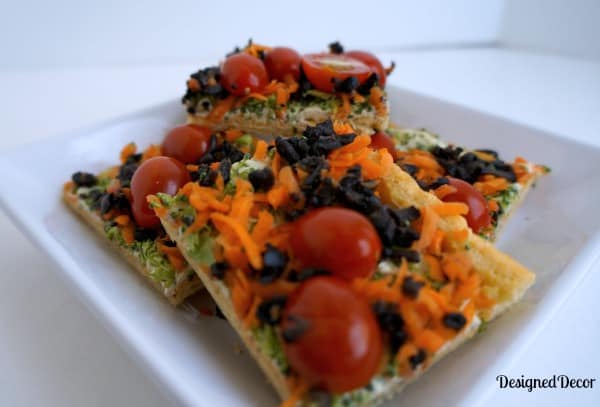 What would you place on top of this veggie pizza?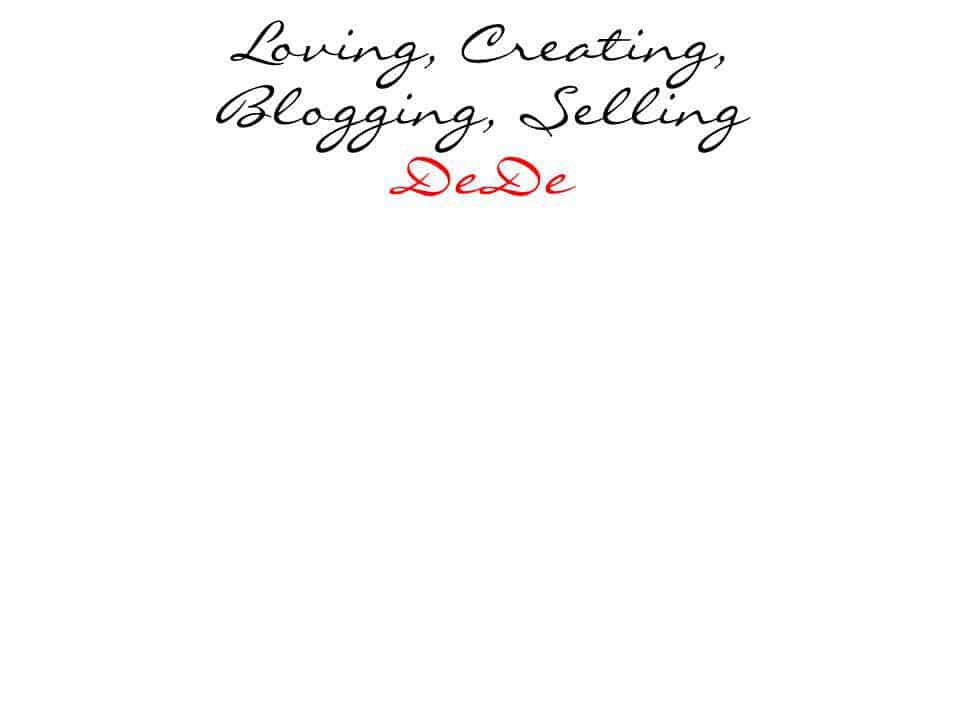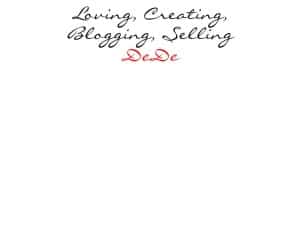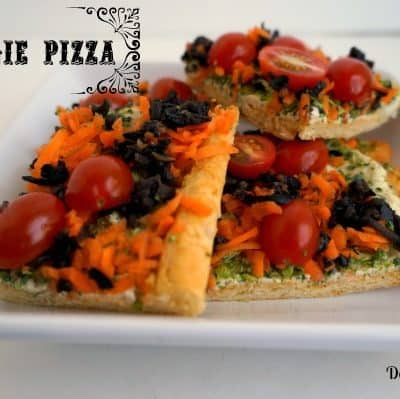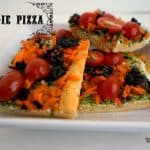 Sharing with:
Fluster Buster
Join the DD Community!
Join the Designed Decor Community and receive weekly free tips on DIY home projects, painted furniture, decorating, and much more.