This year I am using toilet paper rolls to start my seedlings. Last year was my first year of attempting a garden. I did start my plants with seeds, except I purchased the biodegradable containers from the garden store. This year I am being even more thrifty and using toilet paper rolls to start my seeds.
Cut about 6 to 7 slits to the bottom of each roll.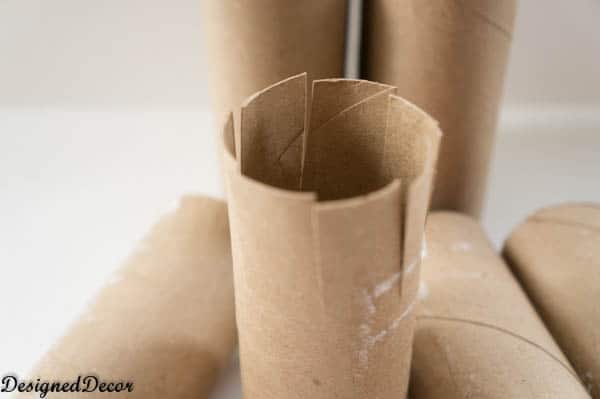 Begin to fold each tab onto one another.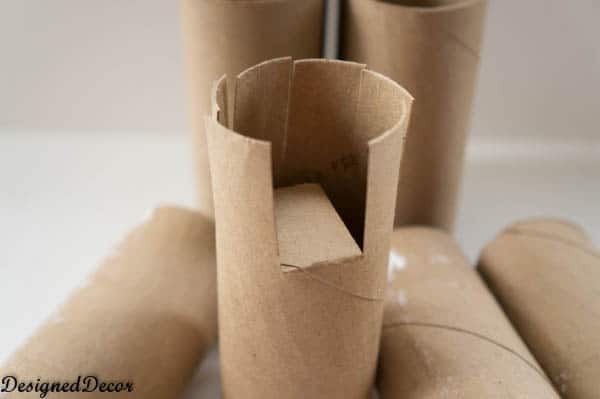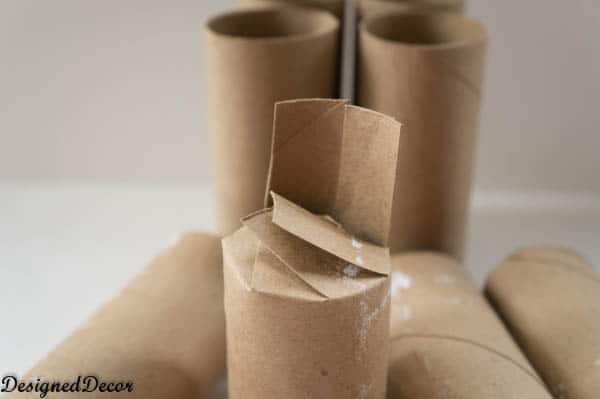 Place a small piece of tape onto the last fold. You can remove the tape before planting the tube into your garden.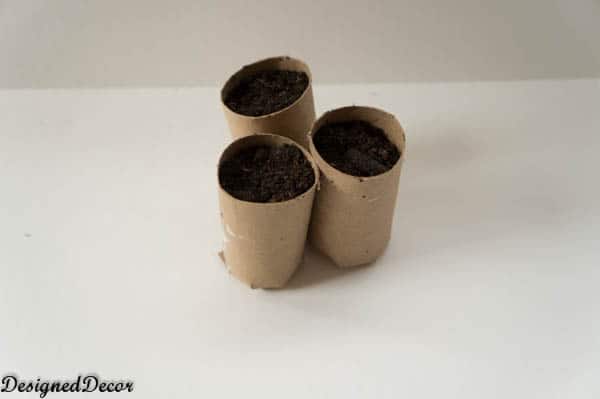 That is it, simple and easy! Fill each roll about half way with garden soil and place your plant seed and then fill to the top with soil. Once I had each starter finished I placed in a cardboard box that was wrapped with plastic. Make sure to keep seedlings moist and place in direct sunlight.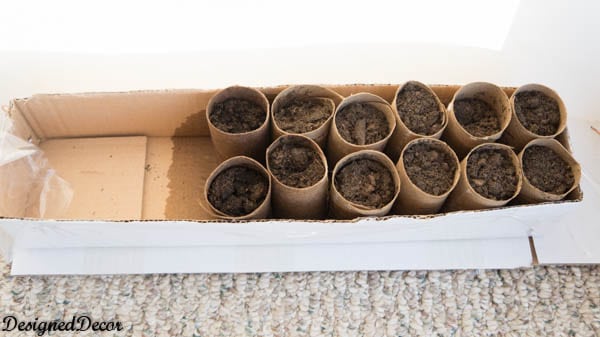 Now you wait! I won't be placing my seedlings in the garden until after memorial day. Being in Ohio, we always have a chance of frost and are always advised to wait until Memorial day to do the planting.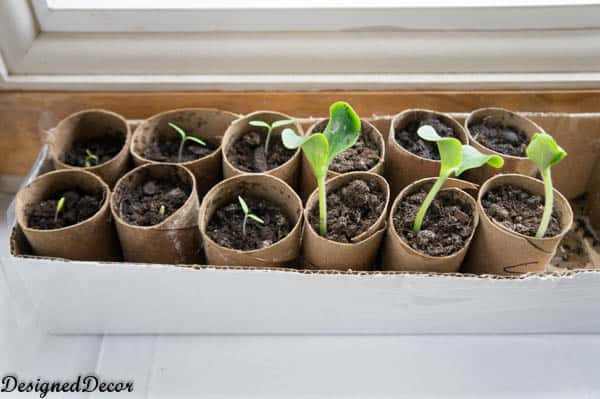 I have planted cherry tomatoes, tomatoes, squash and zucchini. I will be building a raised garden bed this year and I will be sharing that with you also. I hope my hand at gardening this year will be better than my results last year. Do you have a garden, and if you do what do you plant? I always am open for advice and gardening tips!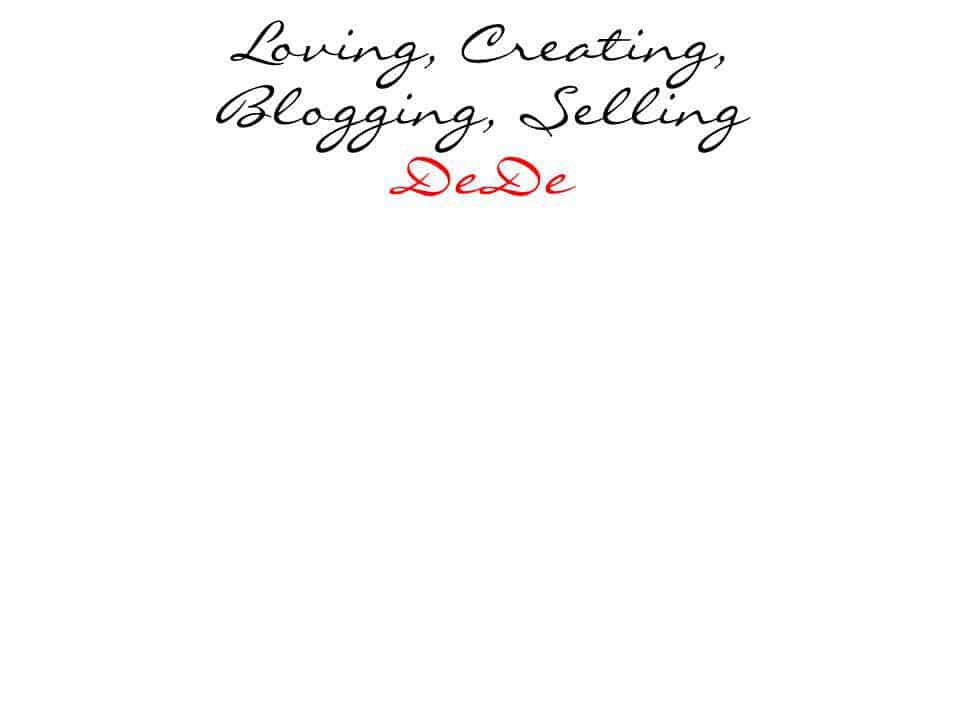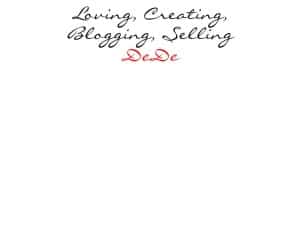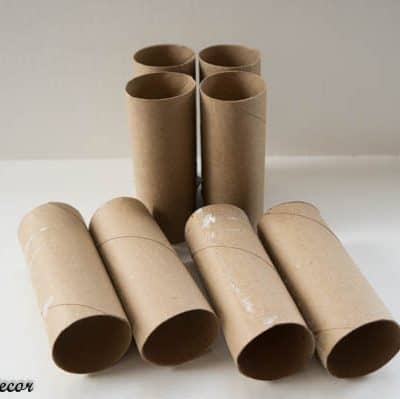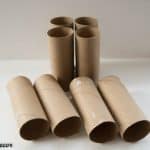 Join the DD Community!
Join the Designed Decor Community and receive weekly free tips on DIY home projects, painted furniture, decorating, and much more.