Here is another amazing Peanut Butter Chocolate Dessert. In case you did not know my favorite type of desserts include peanut butter and chocolate.
Ingredients:
20 chocolate cream filled sandwich cookies, divided
2 Tablespoons butter,softened
1 8 oz. package cream cheese, softened
1/2 cup creamy peanut butter
1 1/2 cup confectioners sugar, divided
1 16 oz. whipped topping, thawed, divided
15 miniature peanut butter cups, chopped
cold milk
1 package instant fudge pudding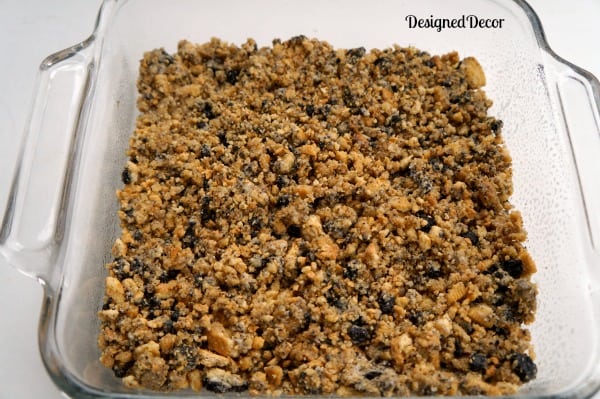 Crush 16 cookies; toss with the butter. Press into a 9 inch square baking dish; set aside. You may notice that my crust does not look like it is all chocolate sandwich cookies, that is because it is not. I had a few of everything in the cupboard, so that is what i used. I used some Oreo head and tails along with peanut butter sandwich cookies. I really liked how the taste of the crust turned out by mixing the different flavors of sandwich cookies.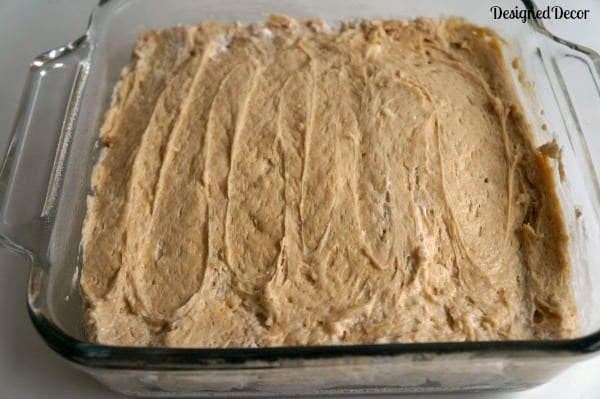 In a large bowl, beat the cream cheese, peanut butter and 1 cup of powered sugar until smooth. Fold in half of the whipped topping. Spread over crust.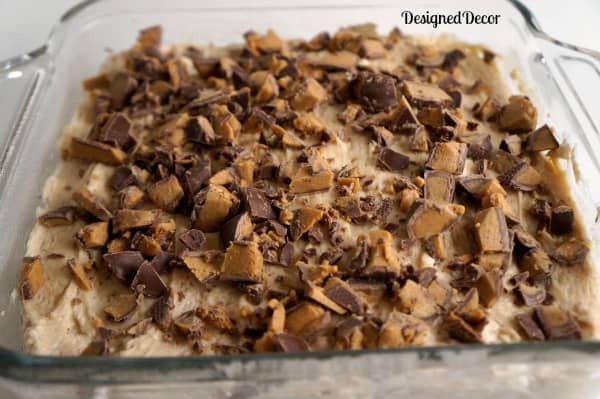 Sprinkle with chopped peanut butter cups. In another large bowl, mix pudding according to package directions, add in remaining powered sugar on low-speed for 2 minutes. Fold in remaining whipped topping. Spread over peanut butter cups. Crush remaining cookies; sprinkle over the top. Cover and chill for at least 3 hours.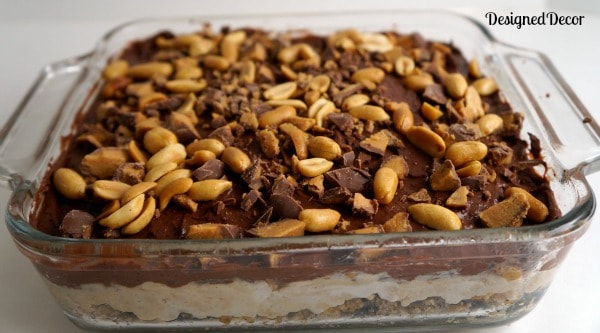 I adapted the recipe and used chopped peanut butter cups and peanuts for the topping. I used all the cookies I had for the crust, so I used the next best thing, or in my opinion the best type of topping.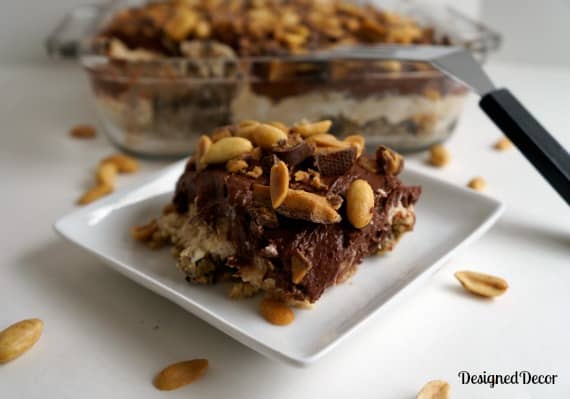 Here are some other great peanut butter recipes I have shared with you; Hollywood Squares, Peanut Butter Rolo Cookies and Buckeye Brownies. It is a good thing that my family likes peanut butter desserts also, or I would be in big trouble if I ate all these things on my own.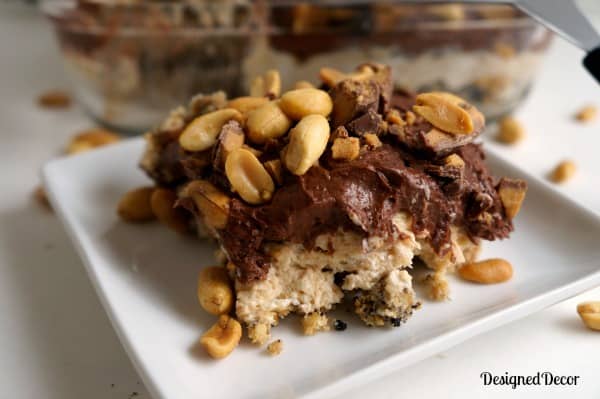 What about you, what kind of dessert is your favorite?
Recipe adapted from Taste of Home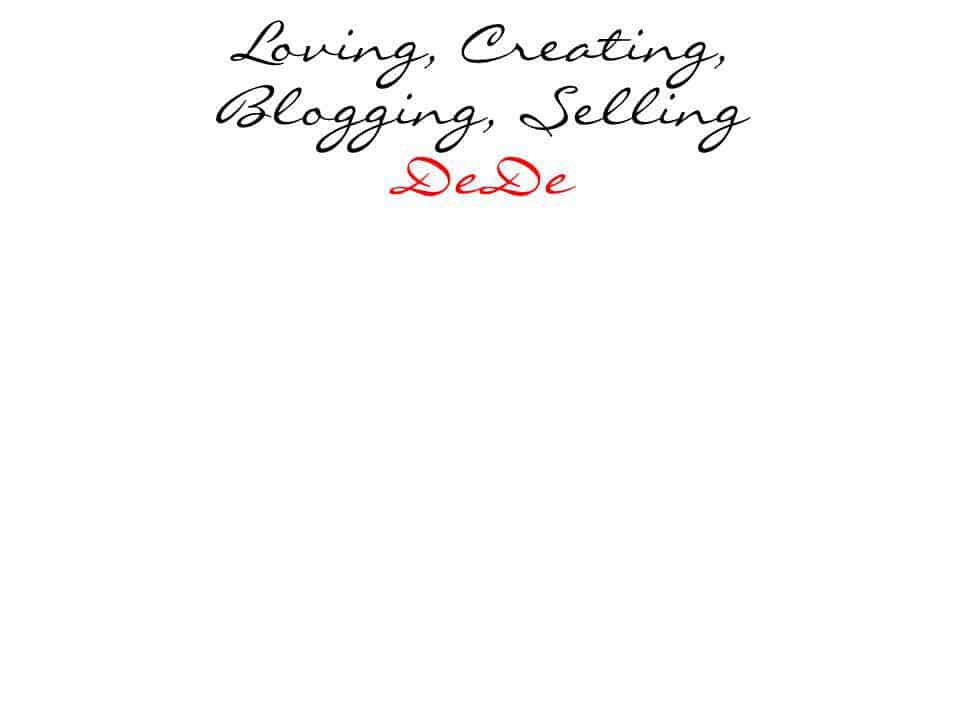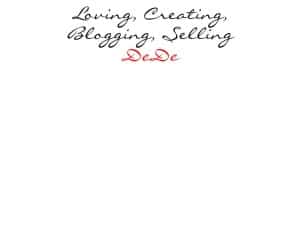 Join the DD Community!
Join the Designed Decor Community and receive weekly free tips on DIY home projects, painted furniture, decorating, and much more.