No-Bake Peanut Butter Bars are my ALL time favorite recipe! This dessert brings back so many memories for me. I know, how does a dessert bring back memories? 
The first memory and most important is my Grandma, she made this recipe for us every Christmas! There were a few staples that we had to have every year from Grandma; Peanut Butter bars a.k.a Hollywood squares, cheesecake, jello with cream cheese, and orange glaze Pillsbury biscuits.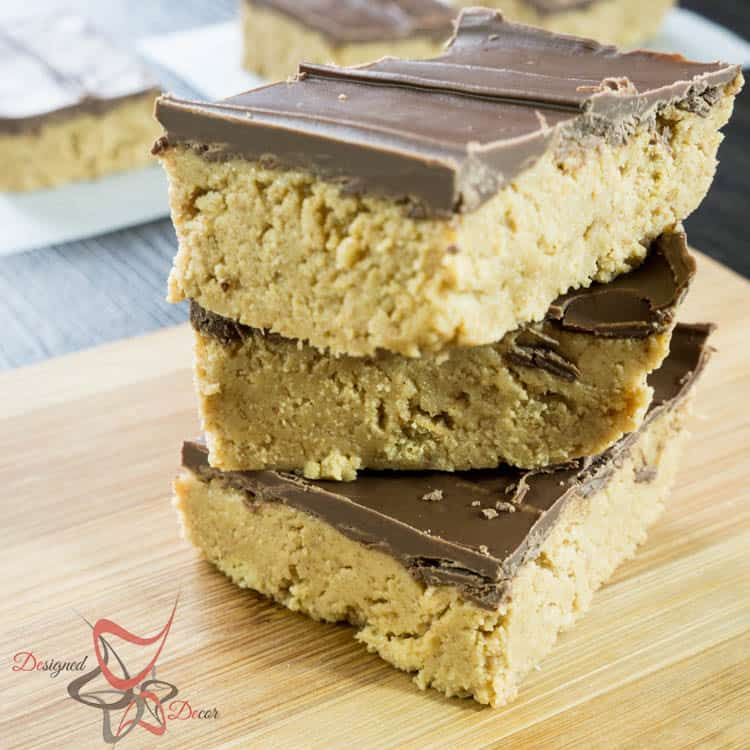 The second memory is my school day lunches. My school system made and served this all-time recipe once every week. It was the favorite dessert of all the kids. If you would ask anyone from Cuyahoga Falls what the favorite dessert was and they all would say Hollywood Squares.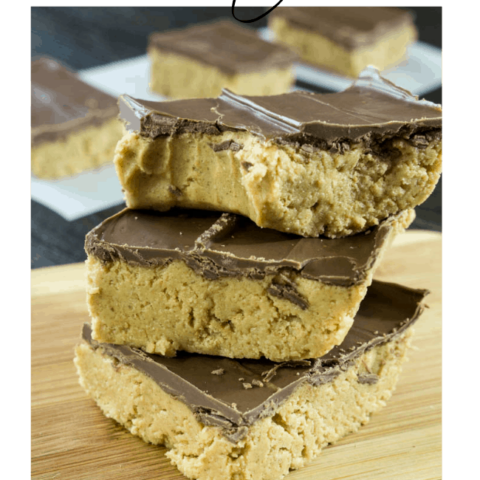 No Bake- Peanut Butter Bars
Ingredients
1/2 cup melted butter
2 cups peanut butter
2 1/2 cups powered sugar
1/2 cup brown sugar
1/2 teaspoon vanilla
1 cup graham crackers(crumbs)
1 bag chocolate chip morsels
Instructions
Beat all ingredients until well blended(except chocolate chips)
Press in the bottom of a 9 x 13 baking pan.
Melt 1 bag chocolate chip morsels and spread over peanut butter layer.
Chill, cut into squares.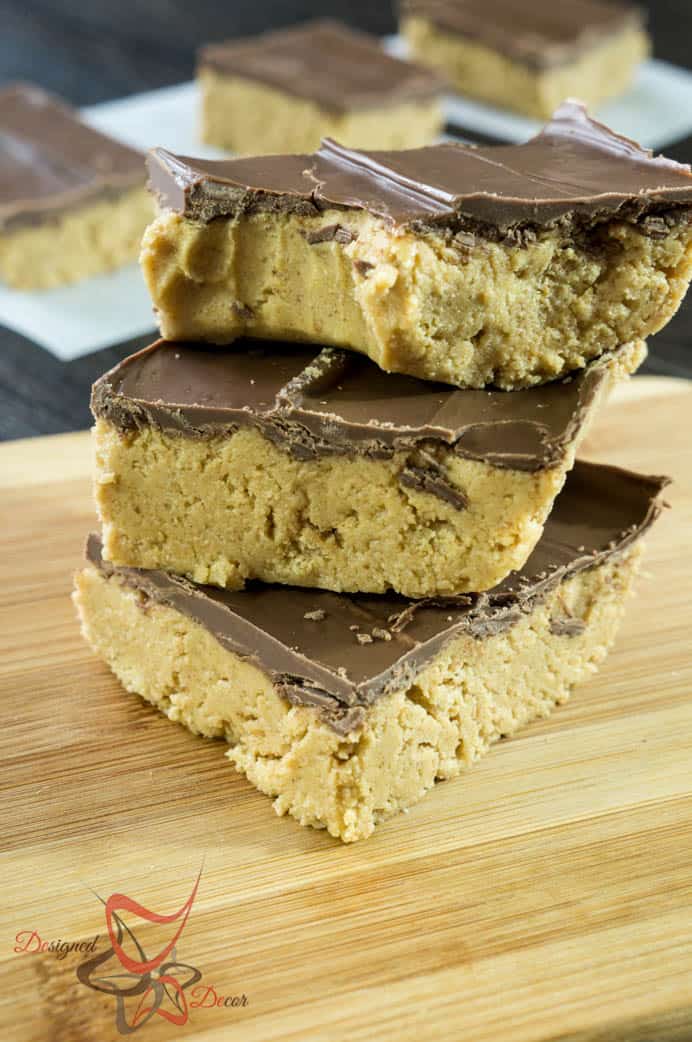 I love ALL things peanut butter, add a little chocolate and I am in heaven. I don't know who is a bigger fan of Hollywood Squares, me or my sister? I make my sister her own entire batch of Hollywood Squares for Christmas.
What about you, what is that one dessert that you can't live without?

Join the DD Community!
Join the Designed Decor Community and receive weekly free tips on DIY home projects, painted furniture, decorating, and much more.