These Chocolate No Bake Cookies are a requested cookie in our house by my boys. They are on the "must bake list " at Christmas time. They were always my Dad's favorite cookie to eat at Christmas.   I would always make a batch for him, and this is how my boys discovered that they too like this cookie. Of course, this is one cookie that I don't mind making. No baking is required, and a few on-hand staples is all that is needed.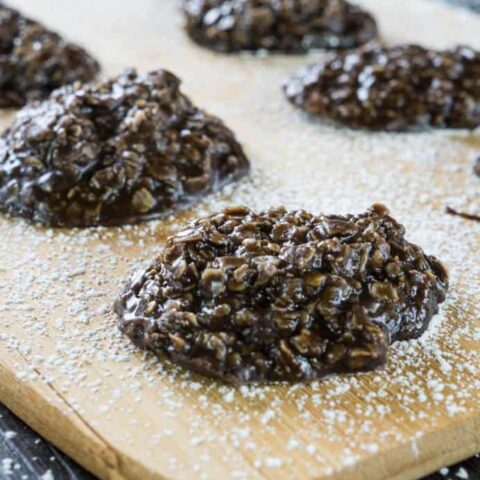 Chocolate "No Bake" Cookies!
Ingredients
2 cups sugar
1 cup butter
1/3 cup cocoa powder
1/2 cup milk
1 teaspoon vanilla
1/2 cup peanut butter
3 cups quick oats
Instructions
Cook the first 4 ingredients in a saucepan to a boil.
Remove from heat and add; vanilla, peanut butter, and oats.
Stir well - Let cool slightly.
Use a spoon to drop a teaspoon size amount of cookie mix onto waxed paper.
Allow hardening.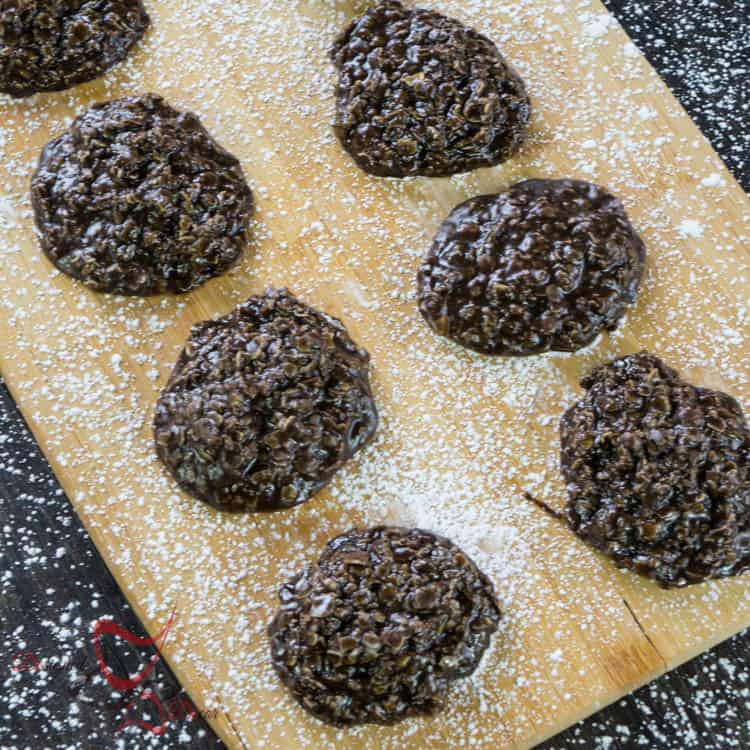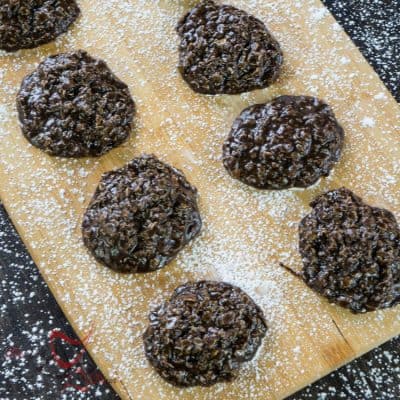 I think these are my favorite cookie to make because they are so easy.  I love the flavor of them as well.  I think I end up eating way too much of the batter while it is warm.  I am always cleaning up the droppings as I am spooning them onto the wax paper to cool.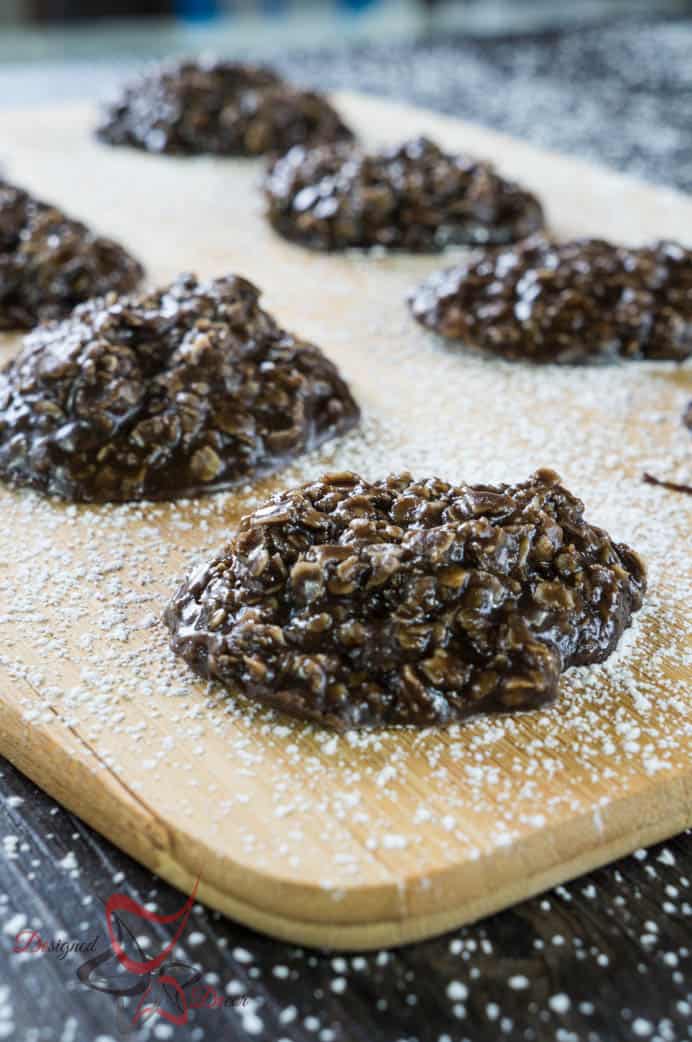 What is your family's must-make cookie? Please share your "must make" cookie in the comment section!

Join the DD Community!
Join the Designed Decor Community and receive weekly free tips on DIY home projects, painted furniture, decorating, and much more.