I am so excited to share this custom tote bag with you. I have looked for a tote bag/camera bag and could not find one that had all the features I wanted.
I came across a bag from Sara from Sew Sweetness, it was close to what I was looking for and she makes patterns, so I contacted her to see if she would make a custom bag for me. Sara stated that she does not make custom bags, but she put me in contact with someone who does. This is how Anna from CharmedLiebling and I came to design and make my custom tote bag. Anna and I had MANY(and I mean MANY) email conversations about the design of my bag. I have a tote bag from ThirtyOne that I really like, but wanted a few more features. We started with the size and shape of my custom tote bag to mimic the Cindy tote bag from ThirtyOne. Anna had some great ideas about what to add after I listed the many things that I would be carrying in my tote bag.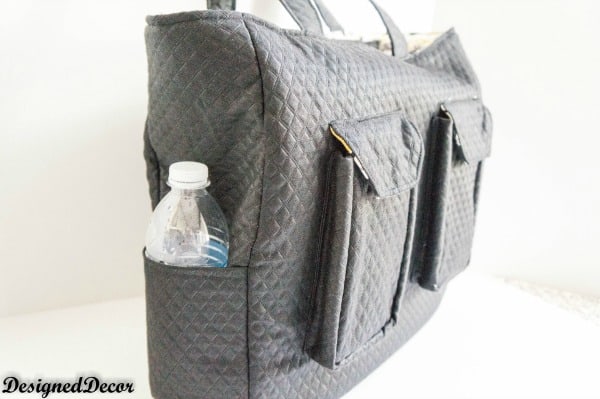 I wanted the side pockets to carry a water bottle and a compact umbrella; and the front pockets to hold keys, sunglasses and my phone. I wanted the front pockets to have snaps, so it was more secure than an open pocket, potentially being knocked over and the belongings fall out. Anna had the idea of having a back zipper pocket to hold my iPad.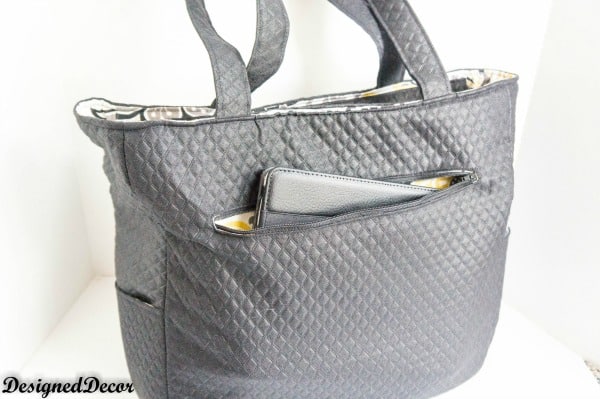 I wanted the fabric to be water-resistant and hold up to the outdoor elements, so I chose an outdoor fabric for both the inside and outside of the tote bag.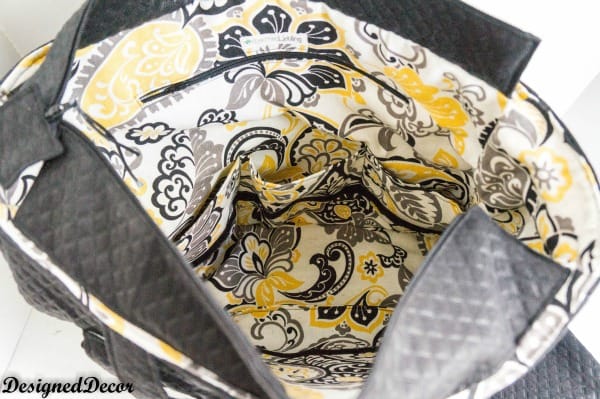 The inside is designed like the Cindy Tote, but with added padding and inserts to hold and pad my laptop and camera.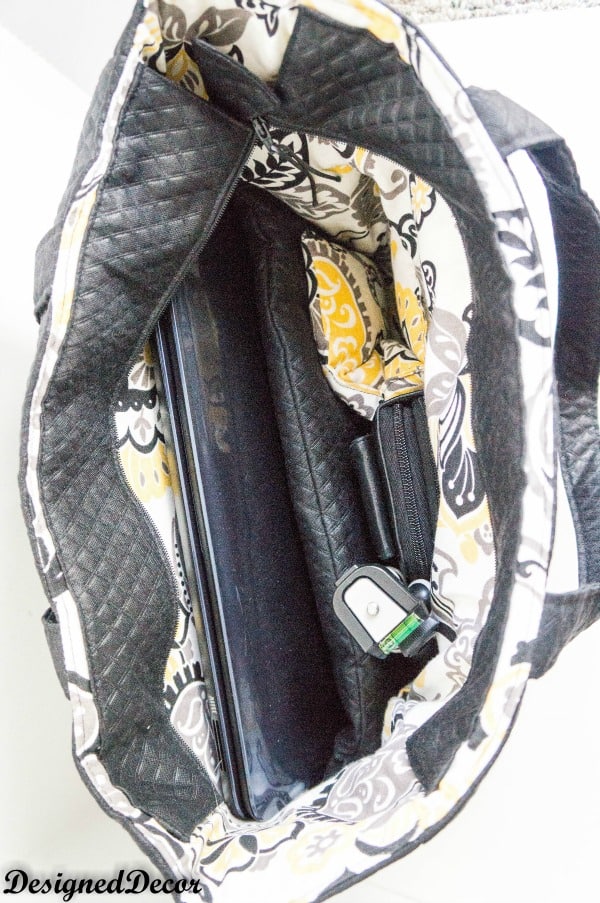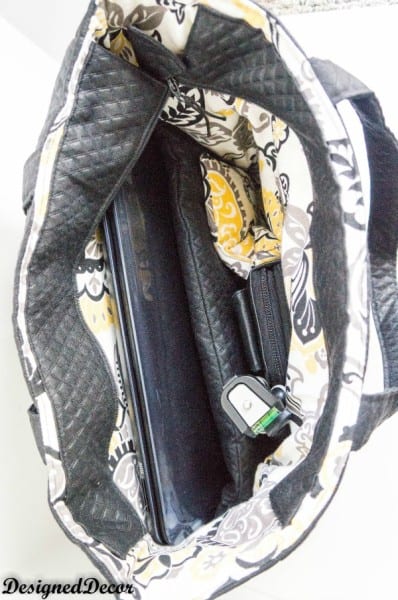 The picture above has my laptop, iPad, wallet, sunglasses, phone, small tripod, space for my camera and plugs for the iPad and camera. I could not place my camera in the bag and take a picture! How awesome is this bag?
I was very leery of letting someone make me a custom bag that I had never seen their work before. Before I decided to let Anna make my bag, I was checking out her website, reading her blog and looking at her Etsy shop. I felt comfortable to give it a go and let her make my custom tote bag. I am so thrilled with the quality work this girl did with my tote bag. You go Anna girl!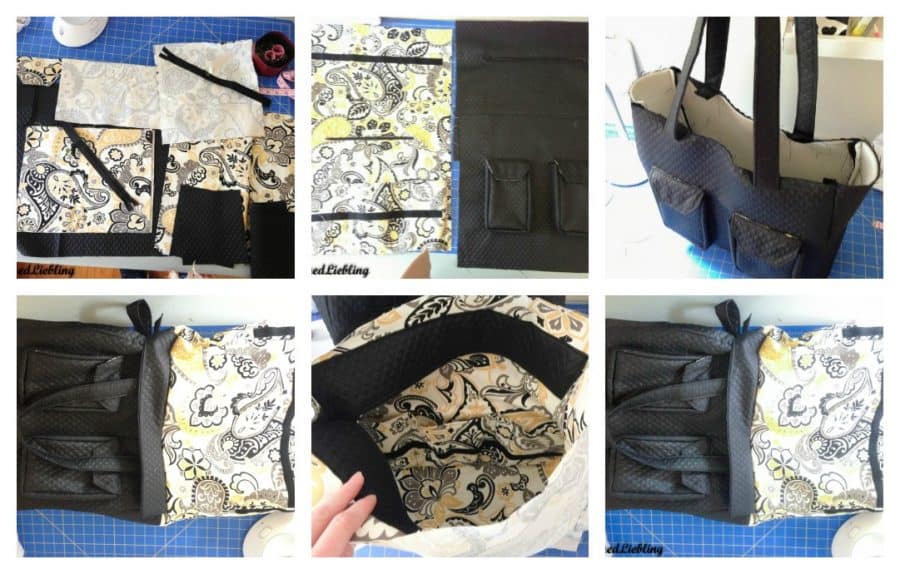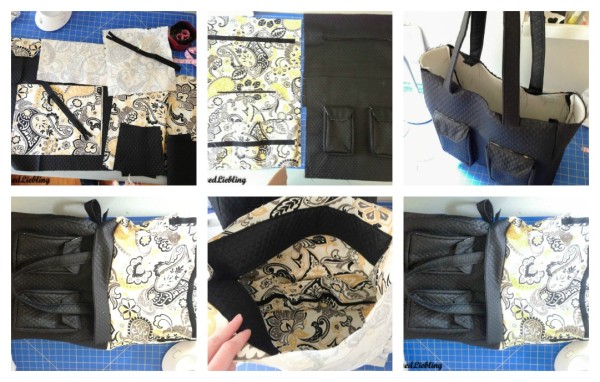 The details that Anna created in this bag are better than I imagined how the bag would look. Anna also is on Craftsy with sewing patterns and free turturioals. I will be doing some of these free turturioals to make myself some accessory bags with the left over fabric. You can also find Anna on Pinterest.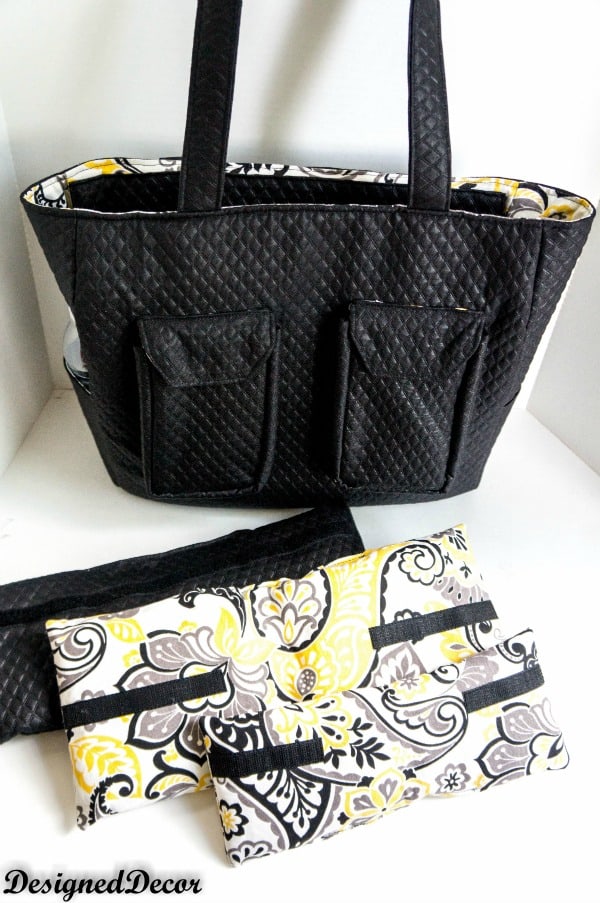 If you are looking for someone to make you a quality item, Anna is the girl to go to! Thank you Anna, I will be proudly carry this bag on my Cruise Vacation to Alaska.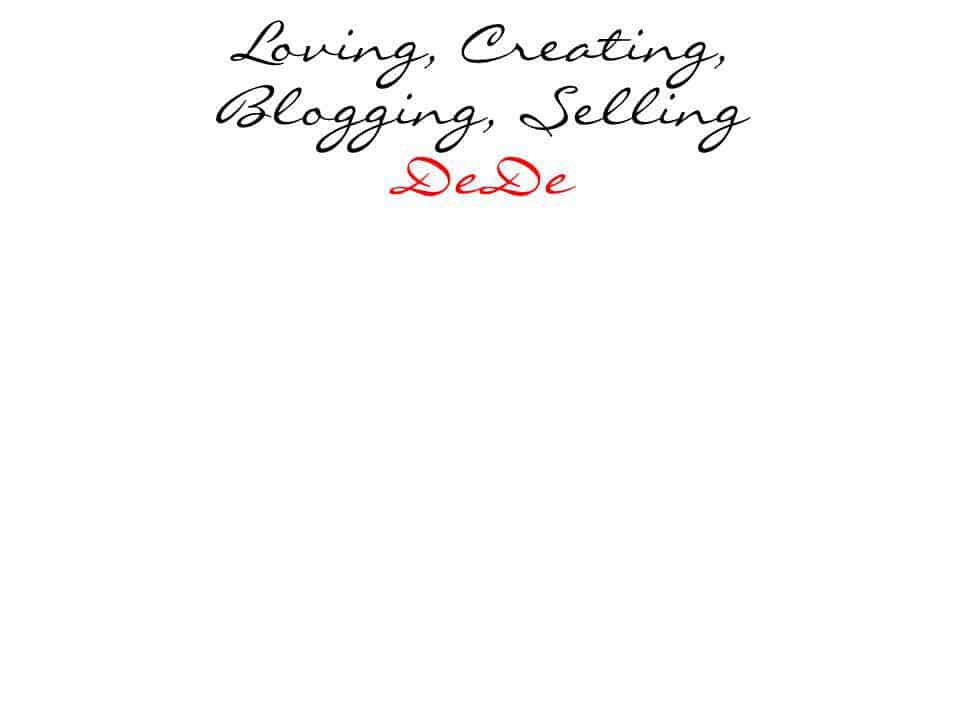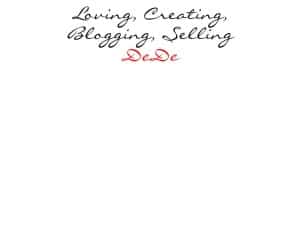 Join the DD Community!
Join the Designed Decor Community and receive weekly free tips on DIY home projects, painted furniture, decorating, and much more.