Grilled Chicken Salad is one of my favorite things to eat. I love salads, any type of salads, caesar, romaine,spinach almost any blend.
I started with the Dole Spring mix of greens and decided I would do a spanish style grilled chicken salad. I began by grilling the fresh sliced pineapple and chicken breasts.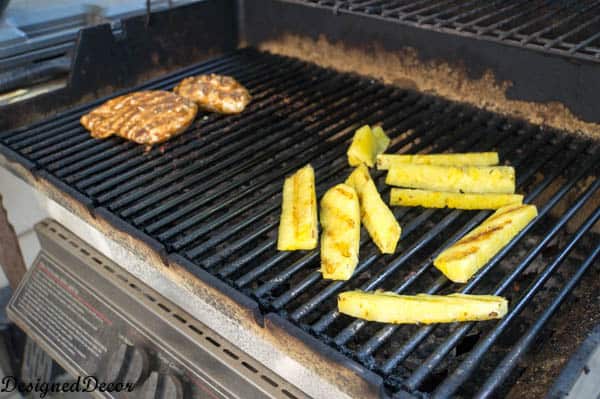 Prepare the salad by placing greens on the plate and adding olives(green and black), chopped grilled pineapple, sliced almonds, sliced grilled chicken and topping with feta cheese.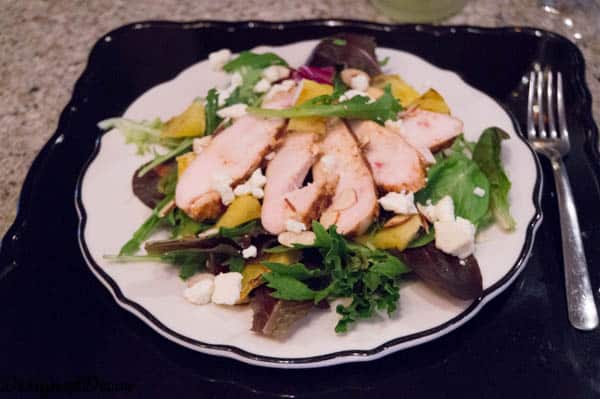 Mr. DD tells me that I make the best salads, I think he only says that so he does not have to make them. He loves to eat them, but hates to make them. If he is cooking dinner, he will pass on making a salad if I don't offer to do it. Usually in the summer time I have salad makings already sliced and diced, they just need to be tossed together.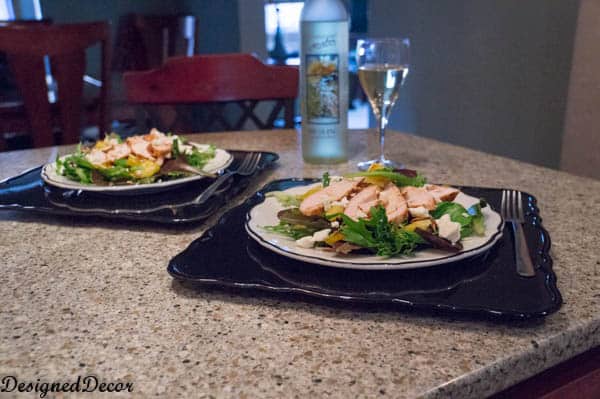 For this salad I made my own vinaigrette dressing using olive oil, balsamic vinegar and a touch of honey. We have been eating a lot of salads these past few weeks as we prepare to go on a Cruise to Alaska for our 10 year Anniversary.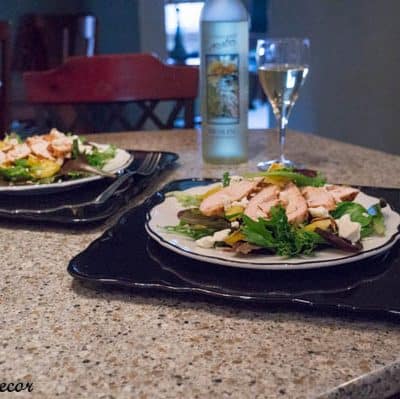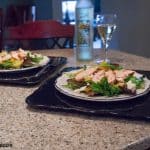 Taste of Spain
Sharing with:
Tastespotting
Join the DD Community!
Join the Designed Decor Community and receive weekly free tips on DIY home projects, painted furniture, decorating, and much more.