Today I am sharing a new version of my all time favorite recipe, and my readers too! I made these Zucchini Chocolate Chip Muffins using the same recipe as my Banana Chocolate Chip Muffins.
My Chocolate Chip Banana recipe continues to be my #1 post, so I thought I would alter the recipe by using Zucchini since I had a large amount growing in my garden this year.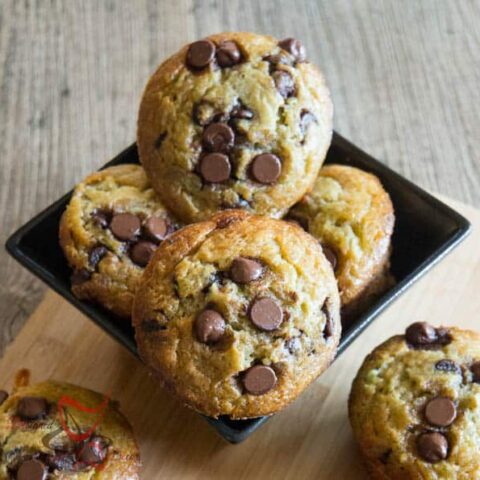 Zucchini Chocolate Chip Muffins!
Ingredients
1 cup sugar
2 cups flour
1 tsp. baking soda
1 tsp. vanilla
3 Tbl. sour cream
2 eggs
1 stick butter, softened
1 cup grated zucchini
1 cup chocolate chips
Instructions
Mix all ingredients together just until moistened.
Pour into greased muffin baking tray or use muffin paper liners. Fill muffin tin close to the top
Place extra chocolate chips on top of the batter before baking.
Bake at 350 for 20 minutes or until golden brown.
The recipe makes 12 muffins. Fill muffin tin close to the top.
The recipe is completely the same, except I substituted the zucchini in place of the banana.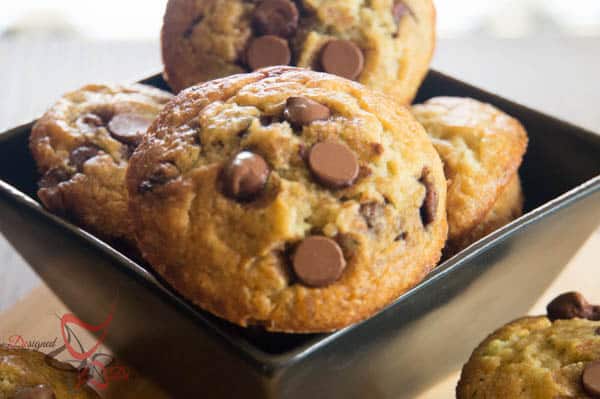 My boys, who are avid fans of the original recipe stated that these were good, but not like the banana ones. I think they said that because they knew I used Zucchini in place of the banana. I think next time, I will make them with both banana and zucchini that way they still have the banana taste for the boys.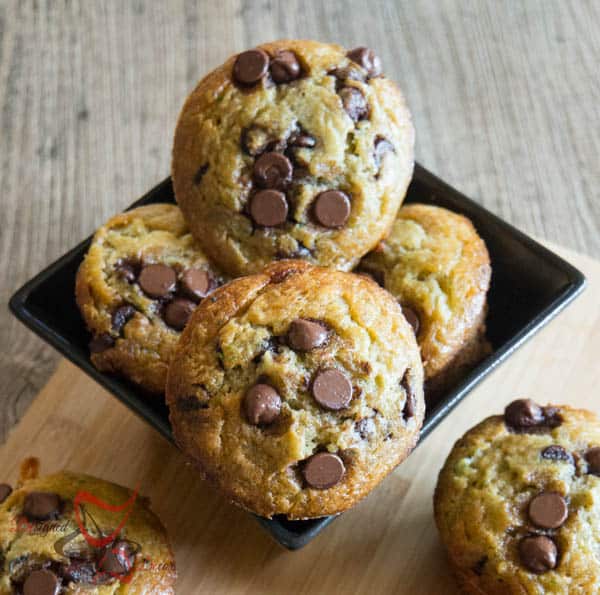 I loved how they turned out and they were very moist.  You don't even know they were made with zucchini, except seeing the occasional green spec.   Let me know how you enjoy this recipe after you have made them.  You won't be disappointed. Check out this chocolate zucchini bread recipe and oatmeal muffin recipe  

Join the DD Community!
Join the Designed Decor Community and receive weekly free tips on DIY home projects, painted furniture, decorating, and much more.