I have slowly been transitioning my home to clean and organic eating. So when I made these Baked Oatmeal Muffins I was a bit leary if the boys would like them. They passed the test, they liked them.
The great thing about these baked oatmeal muffins is that they can be easily taken with you on the go and you can top them with your favorite topping. Maybe that is why the boys liked them, I used chocolate chips on half of the muffins. They did like the blueberry ones, they just ate the chocolate chips first.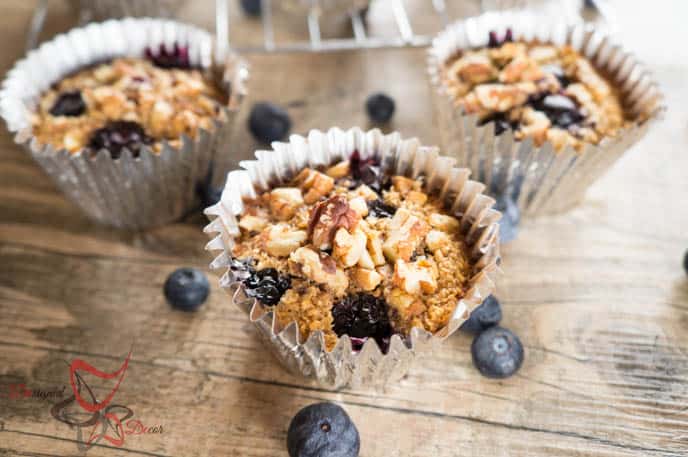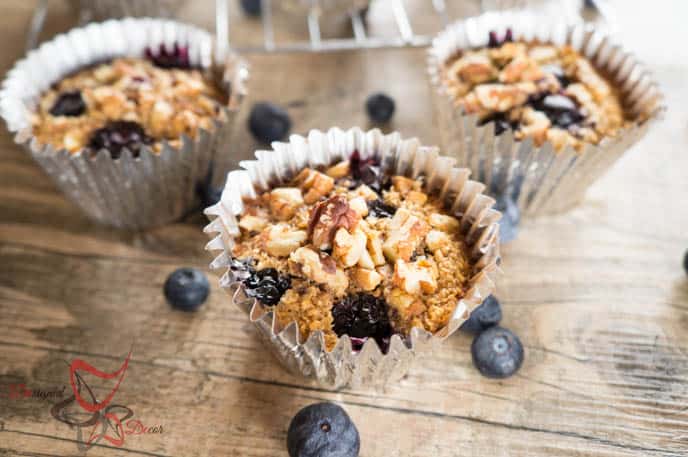 Baked Oatmeal Muffins
Ingredients
2 eggs
¼ cup coconut oil
1 cup packed brown sugar
½ cup applesauce
1½ cups skim milk
2 tsp. vanilla extract
½ tsp. salt
1 tbsp. ground cinnamon
3 cups organic rolled oats
2 tsp. baking powder
Optional: your favorite toppings (fruit, nuts, chocolate chips, etc.)
Instructions
Preheat the oven to 350 degrees.
Line a muffin tin with paper or paper/foil muffin liners.
In a large bowl, whisk the eggs, oil, and brown sugar until sugar is dissolved.
Add the applesauce, milk, vanilla, salt, and cinnamon. Whisk until well combined.
Stir in the oats and baking powder.
Fill the muffin tin with ¼ cup of the oat mixture in each muffin cup. Add your favorite toppings. Push the toppings down into the oat mixture.
Bake for 30 minutes.
Let them Cool.
Store in an airtight container or freeze.
I made sure to substitute the original recipe with coconut oil in place of the canola oil. I recently read "The Food Babe Way" and Vani explains about oils and what oils to drop from your diet and cooking. Here is a link to FoodBabe.com, if you want to read about why I stopped using canola oil and others that were in my kitchen.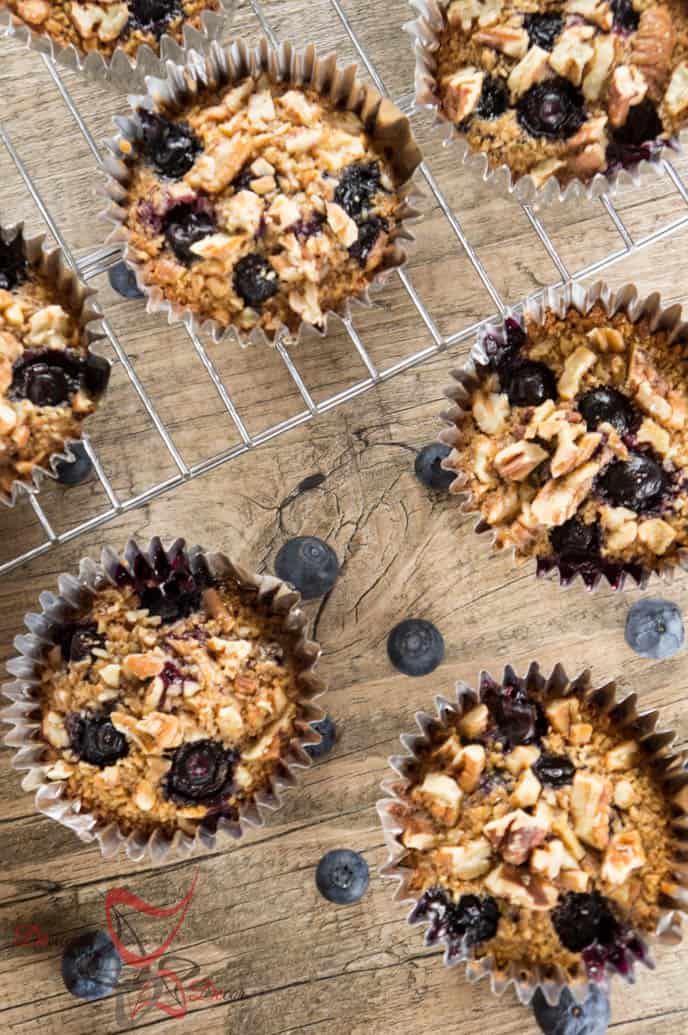 You will start to hear a few snippets here and there about how I have started to slowly move my family over to organic eating. If you want to do this for your family, I HIGHLY suggest you order her book,
  <— affiliate link.  It is surprising to discover all the chemicals that are in our food that we are not aware of.  I have not been endorsed to talk about her book, I just think everyone needs to read it and be educated about the crap we eat and have no idea we are eating it.  If you have read the book or read it, please let me know.

Join the DD Community!
Join the Designed Decor Community and receive weekly free tips on DIY home projects, painted furniture, decorating, and much more.