I wanted to share these furniture makeovers I did for a custom order. I did these 2 pieces as a custom order and forgot to share them with you. They were simple and little pieces and maybe that is why I forgot all about them.
This sewing table is used as an accent table and they wanted it to match a chair that they had already painted. They even gave me the paint to complete the project.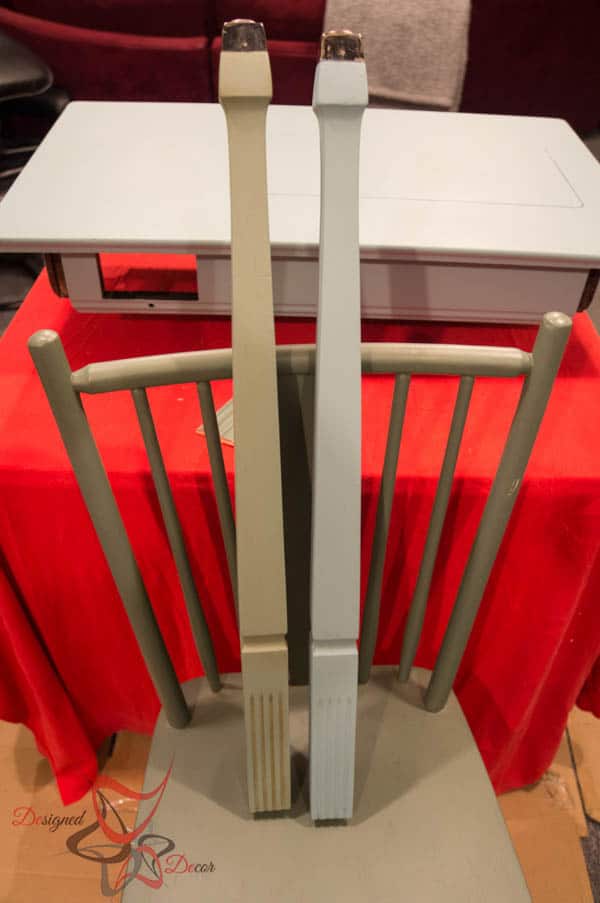 After painting the table, I discovered that the paint that the customer gave me was a different shade than the chair. The chair was not in the same room as the table when I was painting. This was a lesson of making a test sample before you paint the furniture. You can see above that the leg on the right was blue and the chair was a green-blue. I corrected the paint difference by waxing the table in a dark brown furniture wax.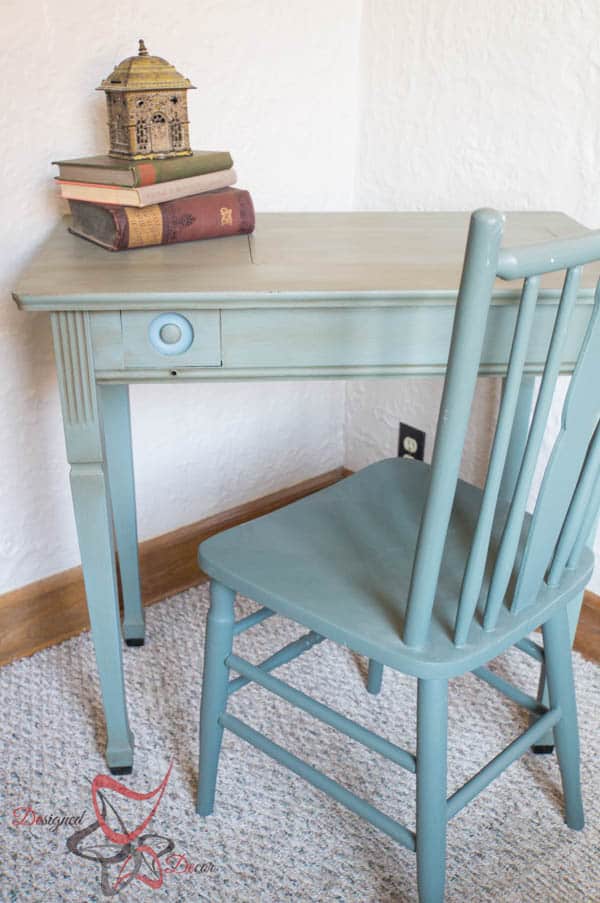 Now you can hardly tell that the chair and table where 2 different paint colors.
The next piece was for the same customer and he uses this stool while playing the guitar.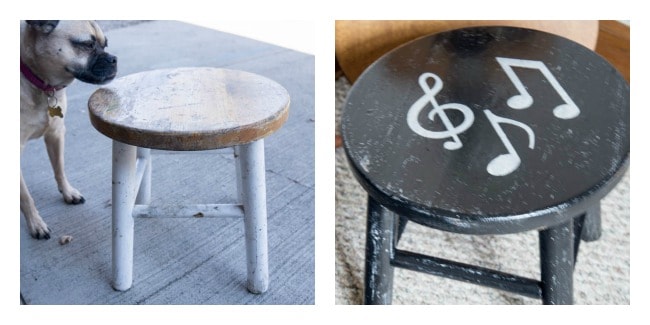 He had no idea what he wanted so he gave me free rein to paint it however I wanted. I think the music notes was the perfect touch knowing he uses the stool as his foot rest when playing his guitar.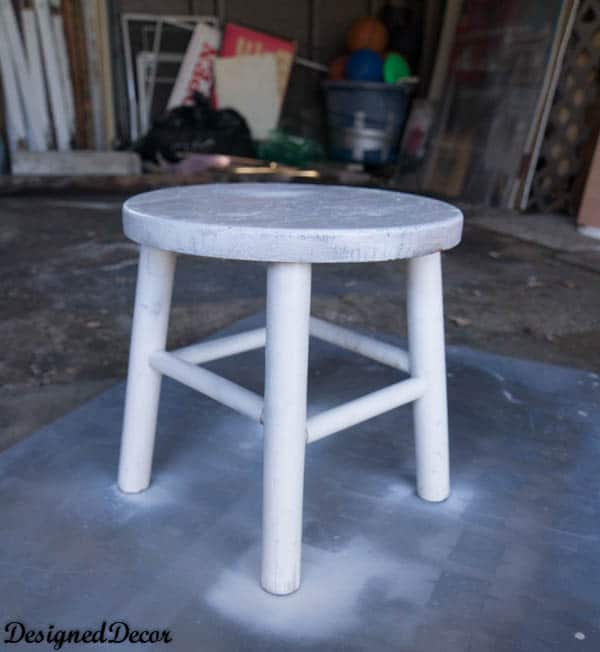 I did slightly sand and spray paint with primer on this one since it had existing paint. I usually take extra caution when painting over an existing paint since I have no idea what type of paint is on the furniture piece.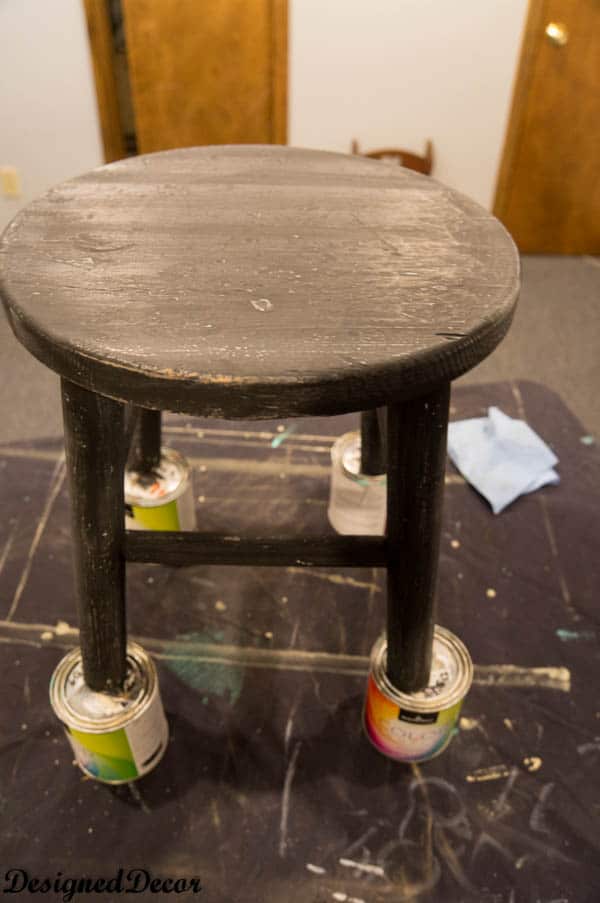 after painting black, I distressed the stool so the white would show through and give the stool that aged and worn look, which it had before I began the makeover.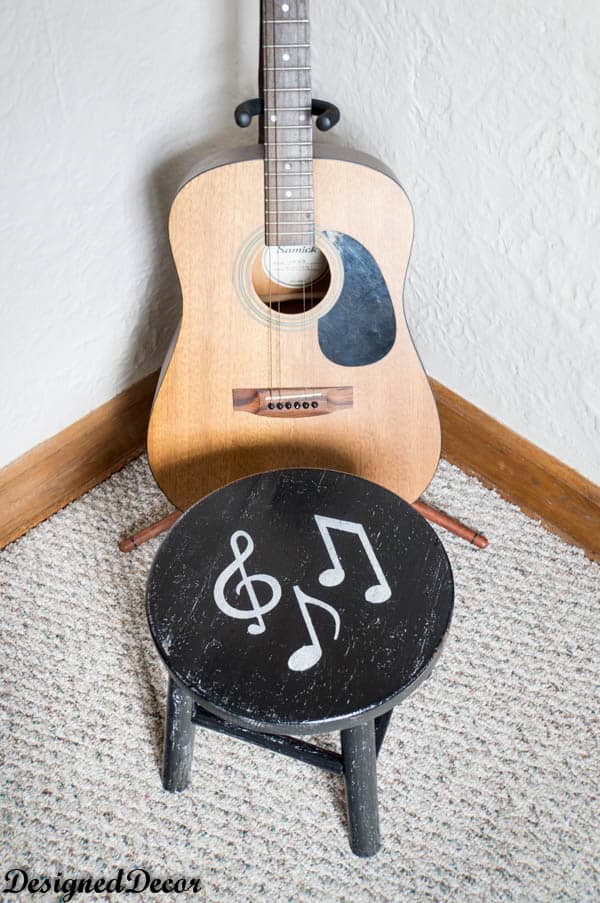 Doing custom work is more difficult because you are working on someone's furniture and they have specific requirements. The best part is the result when they receive the piece and love the final outcome.

Join the DD Community!
Join the Designed Decor Community and receive weekly free tips on DIY home projects, painted furniture, decorating, and much more.