Tantalizing Thursday~Chocolate Zucchini Bread!
Here I am again, sharing another delicious recipe using my garden zucchini.
My boys were very surprised to find out that this is made with zucchini. As I told them, there have been a lot of things you ate when you were younger and never knew, because I never explained what went into the recipe. This is a lesson to always try things, than decide if you like it or not.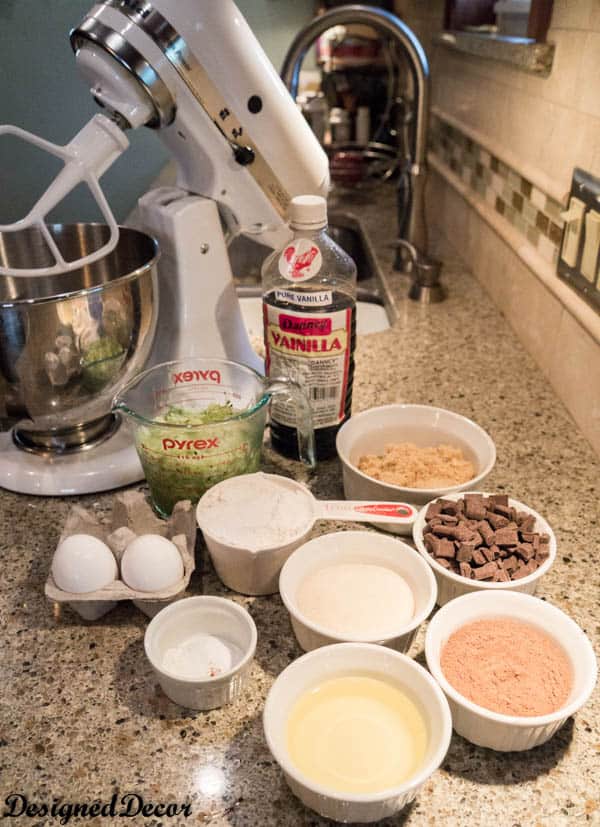 I found this wonderful recipe from the Joy of Baking. I have always tried zucchini bread, but this was my first time making a chocolate one. I have to tell you this recipe was very tasty and chocolaty.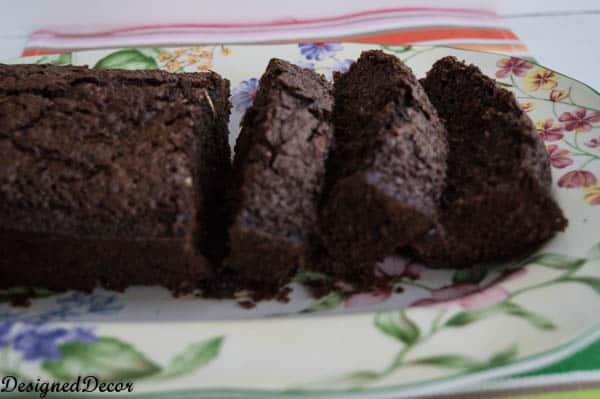 Chocolate Zucchini Bread
Author:
Prep time:
Cook time:
Total time:
Ingredients
1 1/2 cups shredded raw zucchini
1 cup all purpose flour
1/2 cup cocoa powder
1/4 teaspoon baking powder
3/4 teaspoon baking soda
1/4 teaspoon salt
1/4 teaspoon ground cinnamon
3/4 cup semi sweet chocolate chips
2 large eggs
1/2 cup vegetable oil
1/2 cup white sugar
1/2 cup brown sugar
1 teaspoon vanilla extract
Instructions
Pre-heat oven to 350*. Grease a loaf pan and set aside. Grate zucchini with a hand grater or a food processor, set aside. In a large bowl combine the flour, cocoa, baking soda, baking powder, salt and cinnamon. Fold in the chocolate chips. In a large bowl whisk the eggs. Add oil, sugars and vanilla and whisk until well blended. Fold in the grated zucchini. Fold in the flour mixture, stirring just until moistened. Pour the batter into the prepared loaf pan and bake for 55 to 60 minutes. Place on wire rack to cool, remove from pan.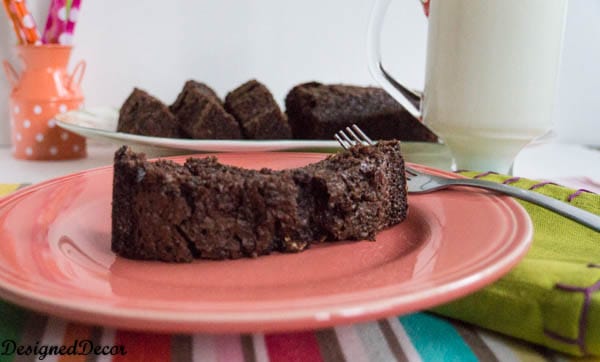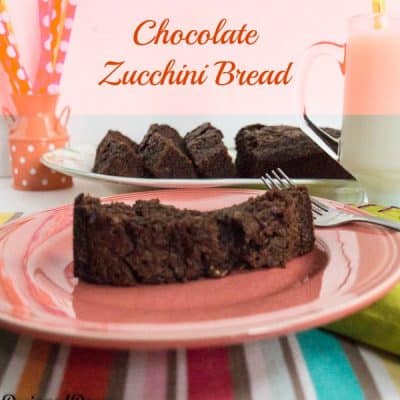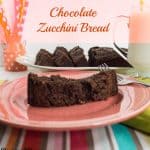 Join the DD Community!
Join the Designed Decor Community and receive weekly free tips on DIY home projects, painted furniture, decorating, and much more.