I am excited to be discovering a new way to paint, using Rit Dye.  I painted a decorative block with my new Rit Dye that I received from the  Bloggy Con 2013 Conference that I attended a few weekends ago.  Rit Dye was one of the sponsors for the conference and we all received black and orange dye in our goody bags from the conference.
I had this decorative block kit on hand from Poppy Seed Projects and decided to use my Rit Dye to paint the block.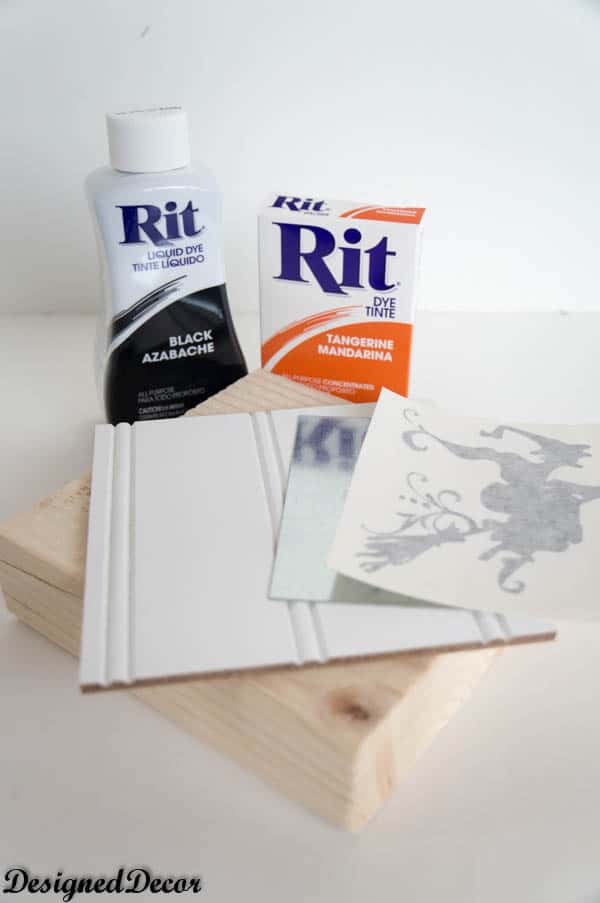 I mix the dye using 1/4 cup black dye to 1 cup warm water.  I place in an old baking dish.  I decided to use the baking dish so I could place the entire block in the dish.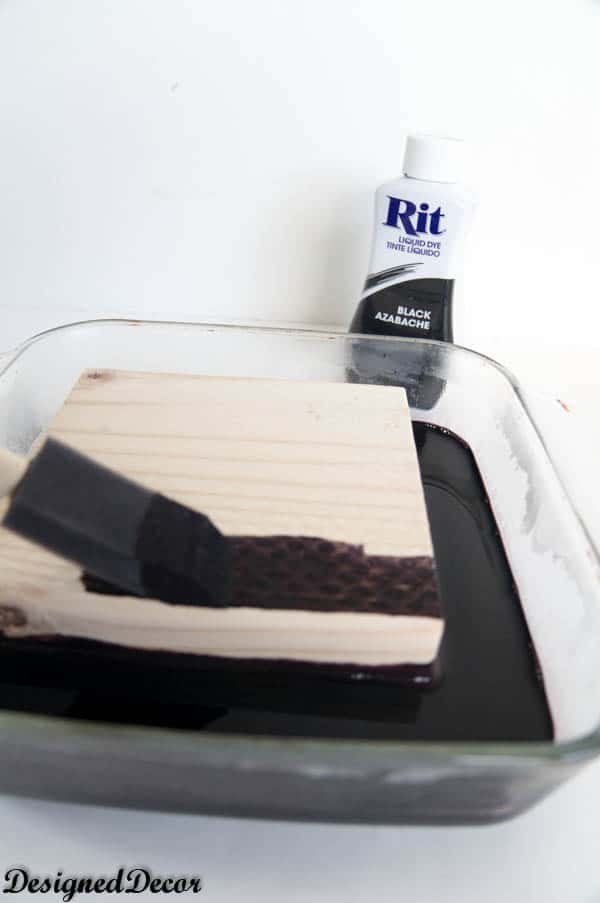 I started to paint the top of the block using a sponge brush, but decided I only needed to turn the block over to soak each side.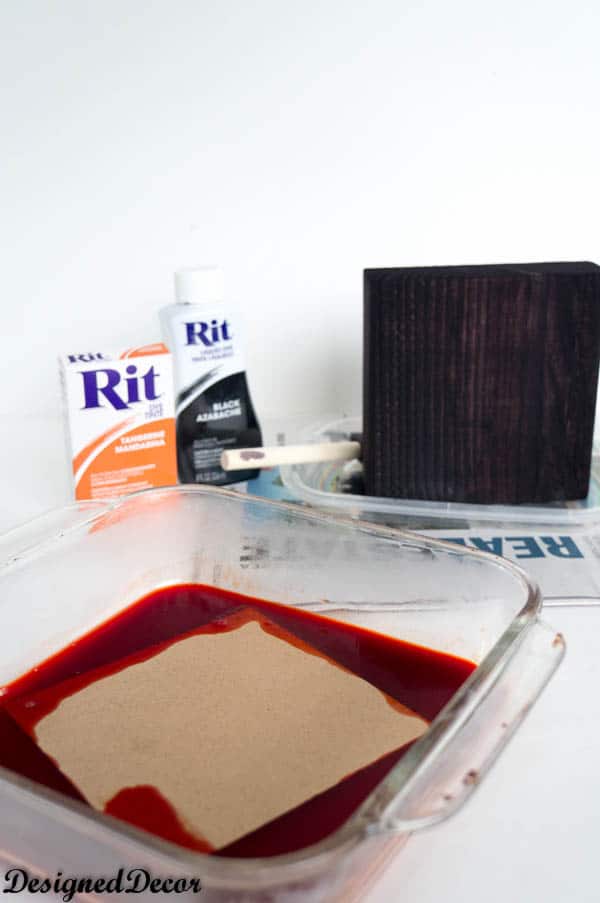 I used the same technique and mix using the orange dye for the next layer of the decorative block.  Once both blocks were completely dry, I used wood glue to assemble the pieces.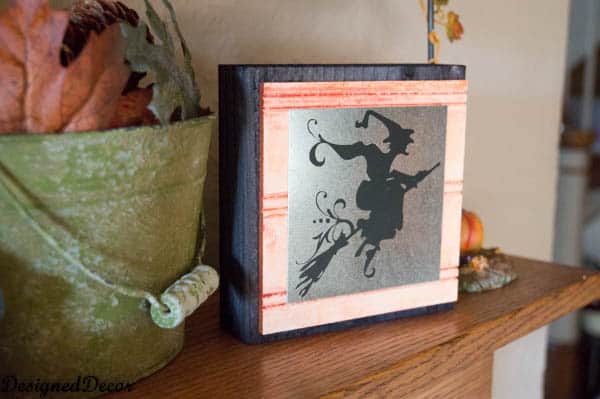 I added my decorative block to my Fall Mantel which I will be sharing with you soon.  Stop over to the website for Rit Dye and you can see all types of craft projects you can complete with Rit Dye.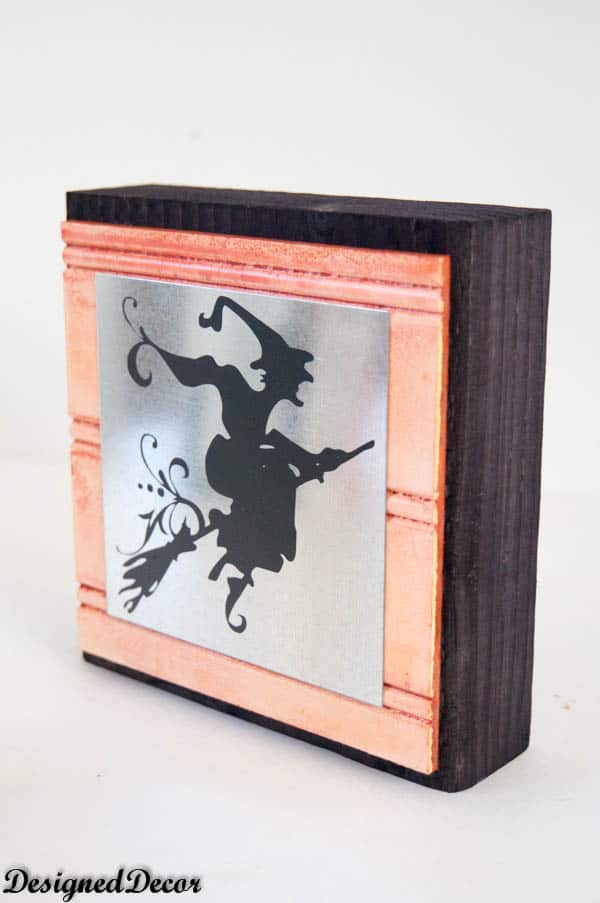 This was the simplest painting project I have completed, and the clean up was a breeze too!  I can't wait to try the other colors I received and create some awesome decorative accessories using my Rit Dye.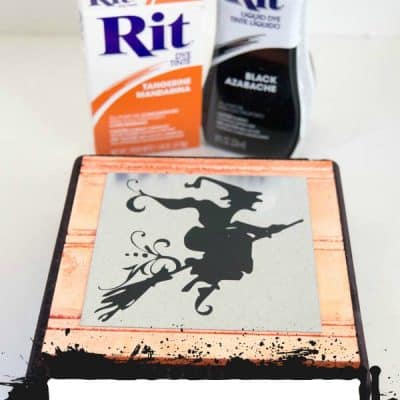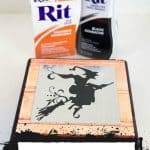 Join the DD Community!
Join the Designed Decor Community and receive weekly free tips on DIY home projects, painted furniture, decorating, and much more.