I love to bring new life to a piece of furniture that someone has discarded.
I love how this one turned out!  It was in decent shape, to begin with, so I decided to keep some of the wood exposed.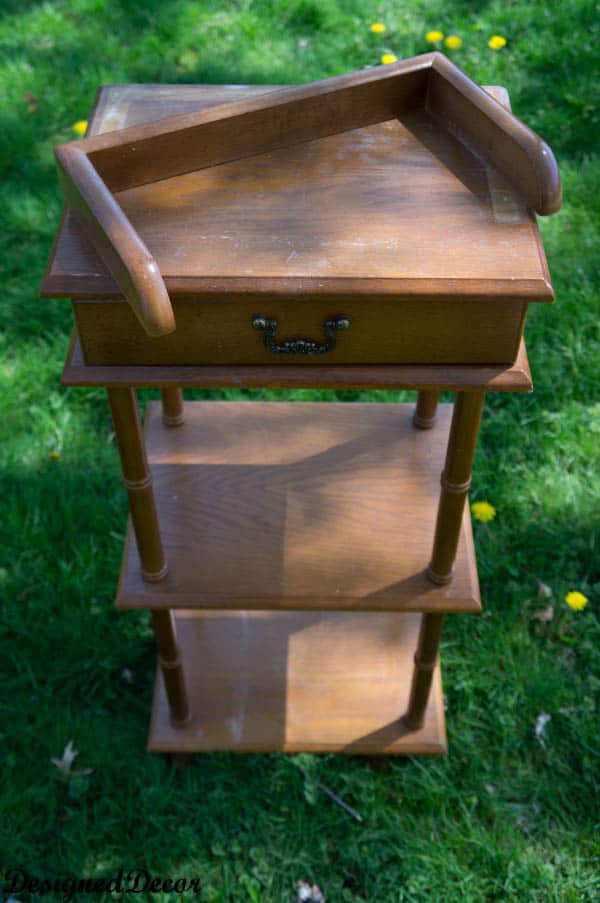 I started by taking it apart. It was easy since all the legs just unscrewed from each piece.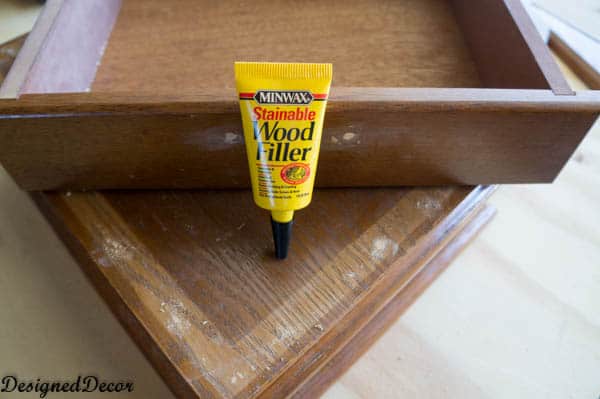 I used Minwax's stainable wood filler to fill in the holes that were on the top piece.  I did not care for the small wood piece that was on the back of the table.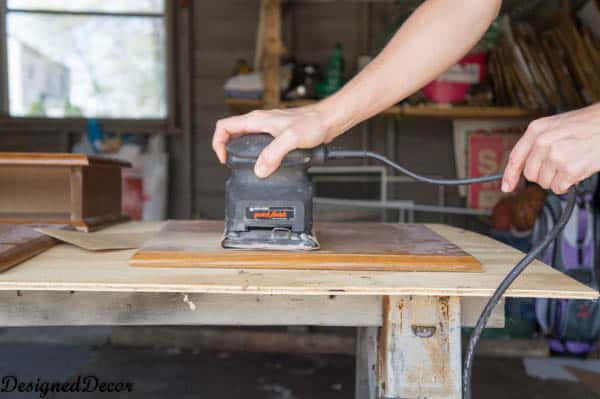 Since the pieces were flat, I decide to use my hand sander, making sure to go with the grain of the wood.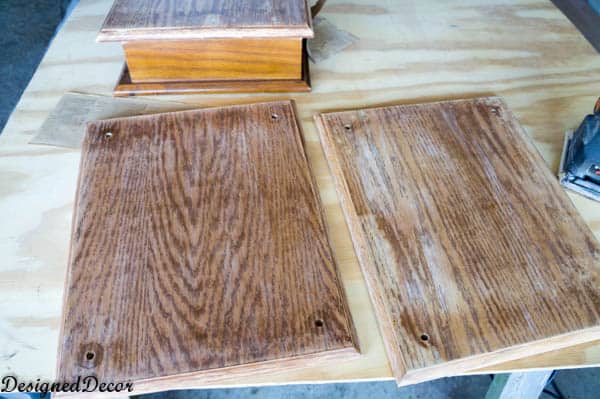 Once I was happy with the amount of stain that was removed, I wiped it down with a scrape rag and then used my tack cloth to make sure all the dust was removed from the wood.  This is a critical step in the staining process.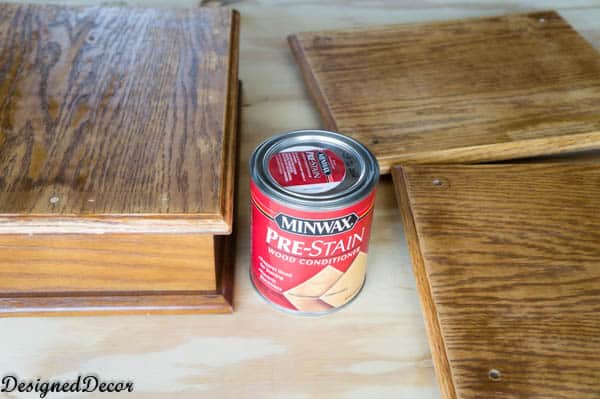 The next important step is to apply the Minwax Pre-Stain. After using this product, this is a step that I will never skip when staining, it makes a huge difference in how the stain adheres to the wood. It makes your stain richer in color.
I applied 2 coats of stain and sanded them with 220 grit sandpaper between the coats.  I applied a top sealing coat using the Minwax Polyurethane.  You can also stop over to Minwax's Facebook page and see some really great pictures of other projects.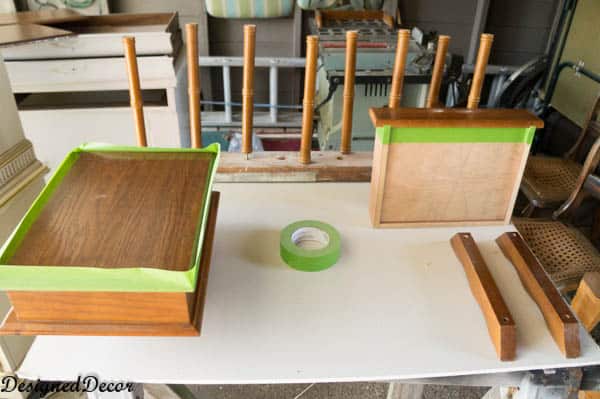 Once all the pieces were stained, I taped them off using Frog Tape and I began to paint the drawer and the legs.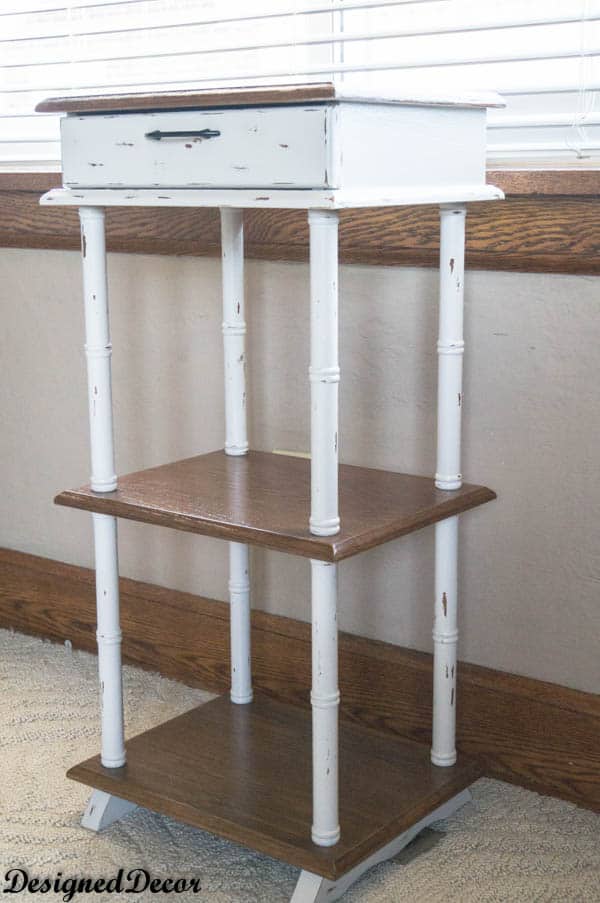 I used off-white latex paint and made my own chalk-like paint. You can read how to mix your own paint with my repurposed plant stand.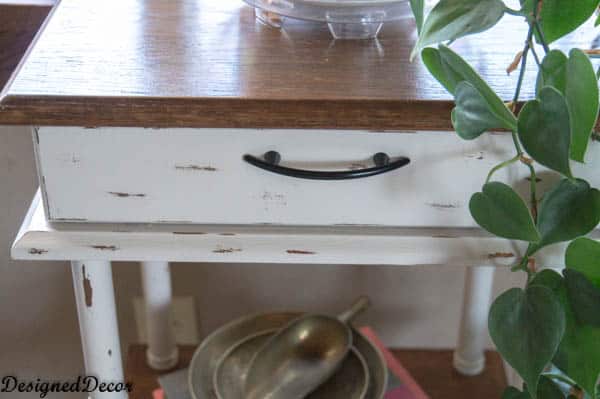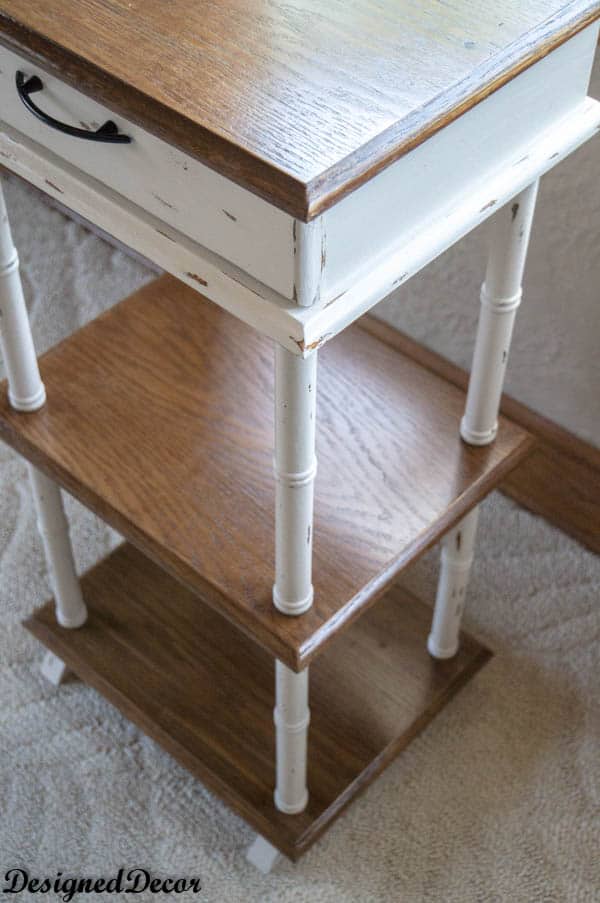 I decided to add some character and stress some of the edges and surfaces on the phone table. I love how this one turned out!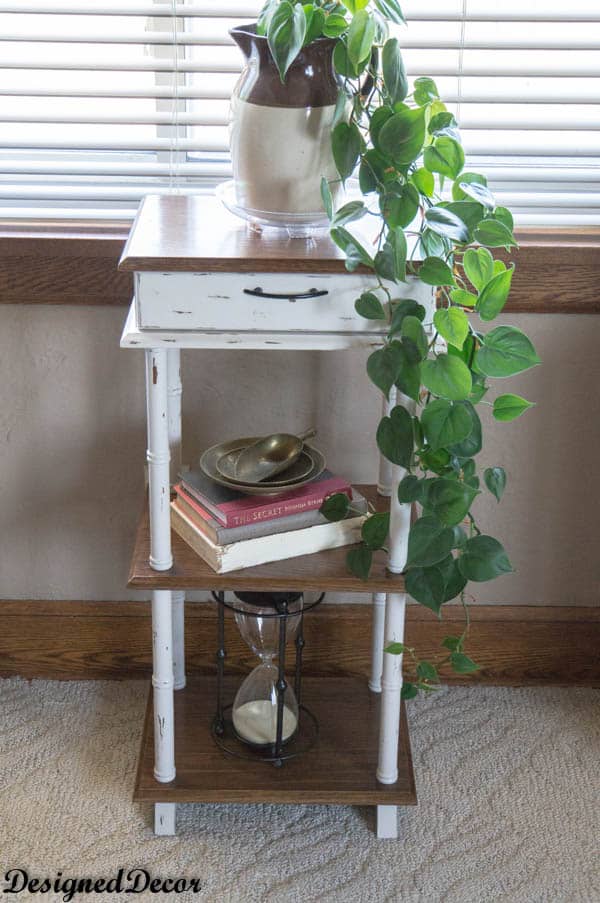 Of course, who would use it for a phone table!
Join the DD Community!
Join the Designed Decor Community and receive weekly free tips on DIY home projects, painted furniture, decorating, and much more.