It is football season and we all know what that means ~ Tailgating! Mr. DD. is a graduate from The Ohio State University ~ GO BUCKS! He is a season ticket holder, so that means a lot of tailgating before the games.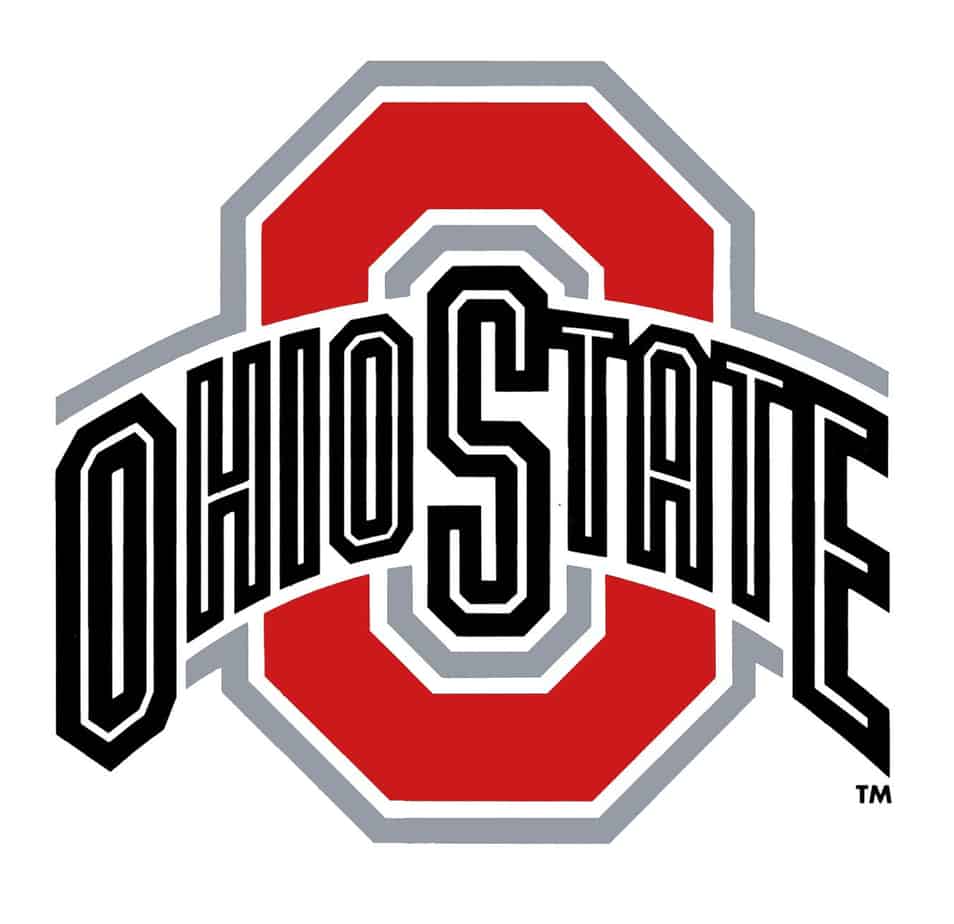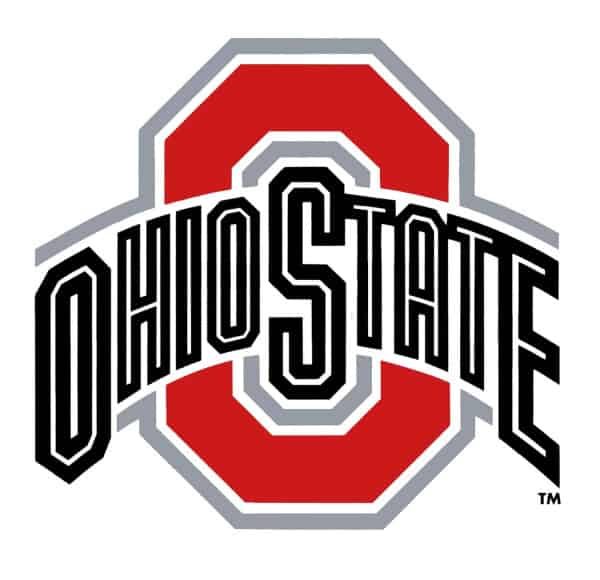 I am always trying to come up with some easy to make and easy to travel recipes to take with us when we head down to the game. I have seen a few versions of the pretzel candy snack and decided why not make a Pretzel Snickers Bites Snack. This is an easy to make recipe that is stored in the cooler.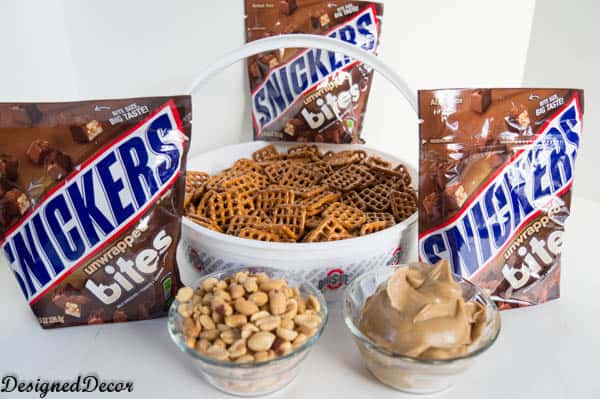 I picked up a few bags of Snickers Bites, Peanut Butter, Pretzels, and Peanuts from Wal-Mart. That is all you need to make this quick and easy recipe. Do I need to remind you that I am all about simple and easy recipes?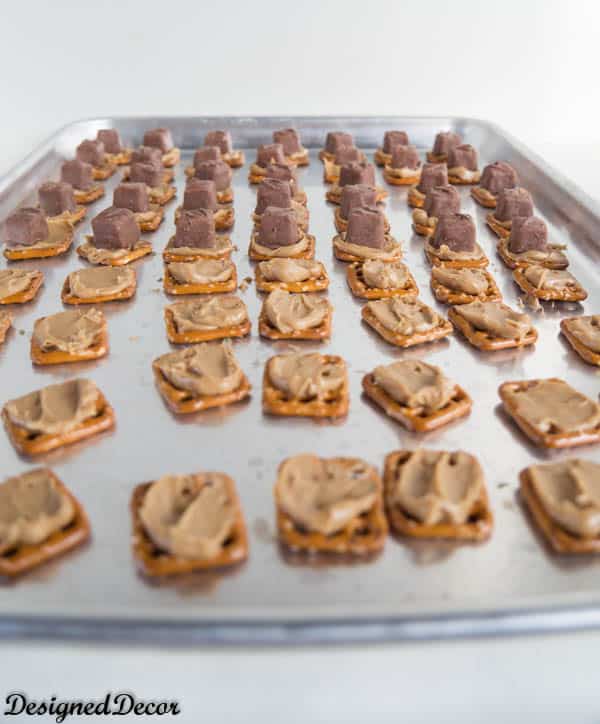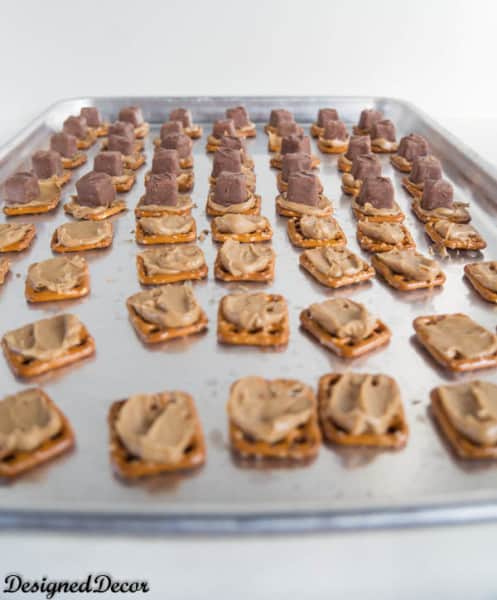 Now for the Pretzel Snickers Bites Recipe. Preheat oven to 350 degrees. Spread a small amount of peanut butter on the pretzels, place it on a baking sheet. Place a Snickers Bite on the peanut butter and pretzels. The best thing about the Snickers Bites, is they are not wrapped. Remember~ SIMPLE and EASY! Place the baking sheet in the preheated oven and bake for 3 to 5 minutes. Remove from the oven and place a peanut on top of each Snickers Bites. Take a spoon and push gently down on the peanut to goosh ( technical term) the Snickers Bites. Place in the refrigerator to cool. Store in a sealed container and keep in the refrigerator until game day!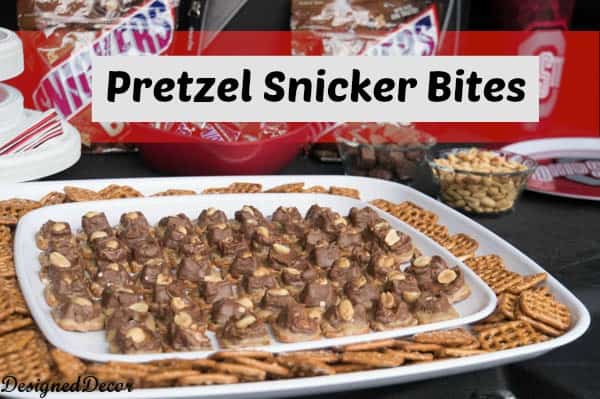 Now that the snacks are packed, time for tailgating!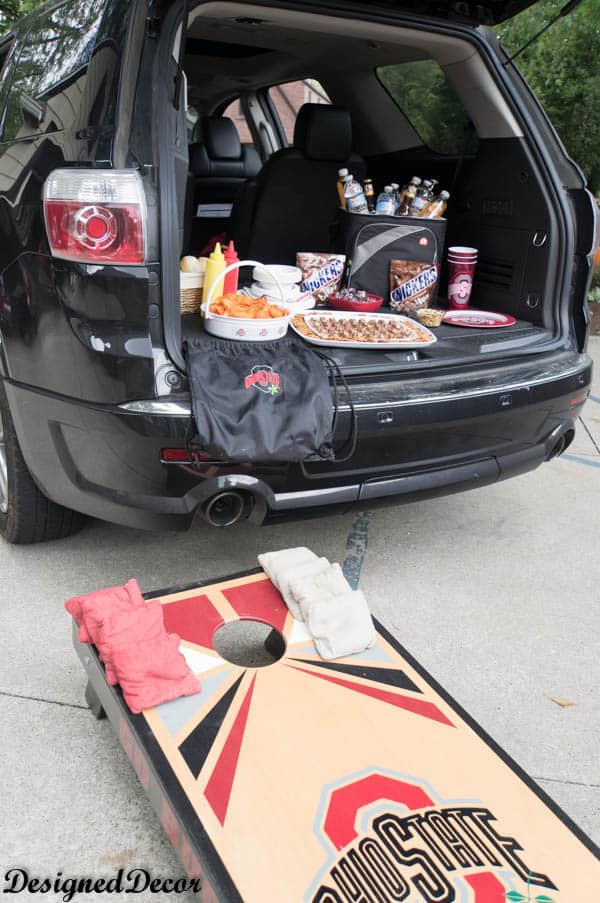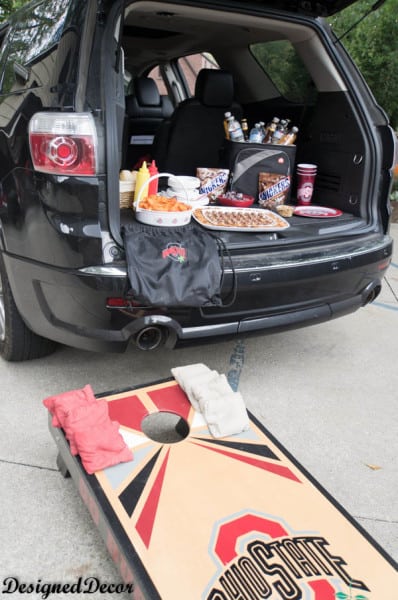 Tailgating would not be complete without corn hole.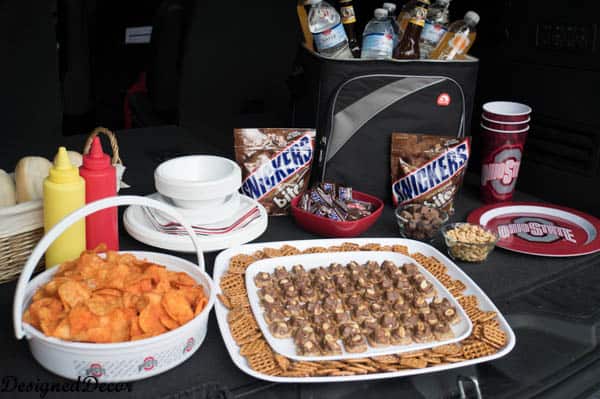 Who is your favorite team that you would tailgate for?
Join the DD Community!
Join the Designed Decor Community and receive weekly free tips on DIY home projects, painted furniture, decorating, and much more.