I am so excited to share this project I just completed with Modern Masters metallic paint collection.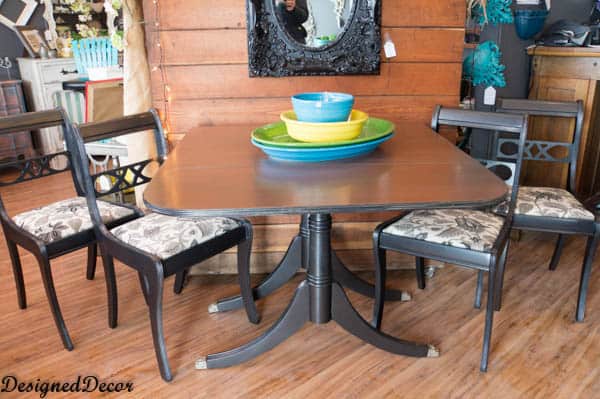 I have wanted to try the Modern Masters Metallic paint collection for a short time and was super excited for the opportunity to receive the paint from Modern Masters. I have heard so many good things about this paint and wanted to try it for myself. I am now thinking this is my favorite paint. It was so easy to use and it glided on my table like silk. Here is what the table and 4 chairs looked like before using the Modern Masters Metallic paint. They were in need of some TLC.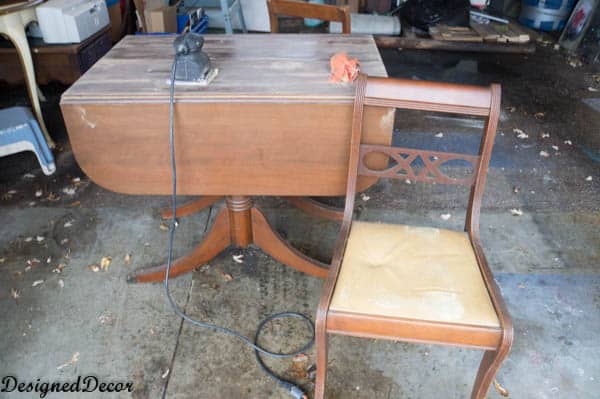 I decided to re-stain the top and paint the base of the table and chairs in the black pearl. I wanted a clean and classic look to my drop leaf table. This was a hard decision on what paint color, because they have some pretty awesome colors to choose from.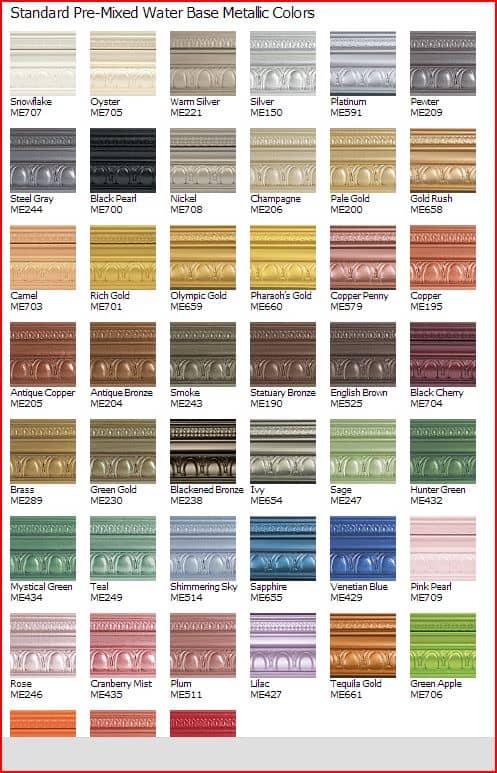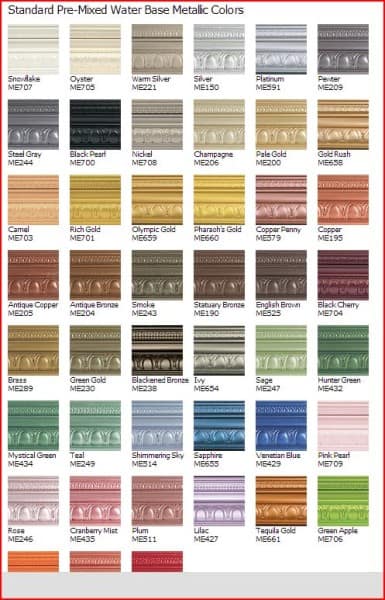 I started by sanding the top of the table down and prep the surface for staining. I am not going to go into details about staining, and you can read about how to stain wood surfaces from my other blog post of my repurposed phone table. I used Java Gel from General Finishes to stain the top and sealed withJava Gel from General Finishes
.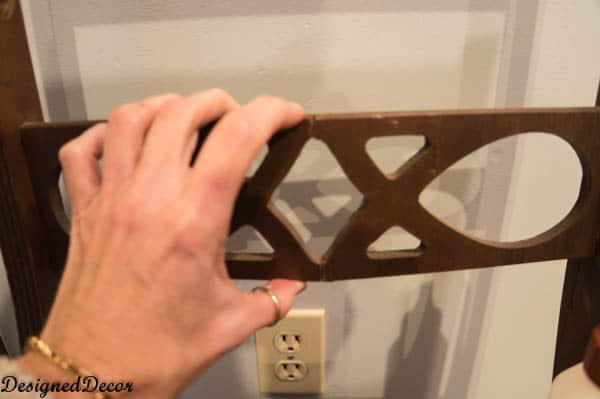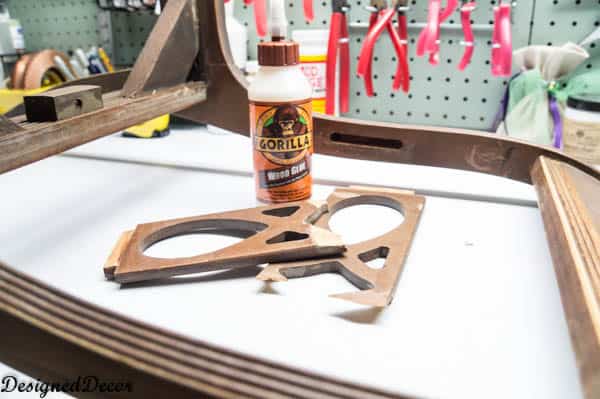 The table base and chairs were in good shape, except I needed to fix one of the backs of the chairs. The chair back had a crack in it and I needed to break it fully apart and use my favorite wood glue, Java Gel from General Finishes
, to repair it and put it back together again.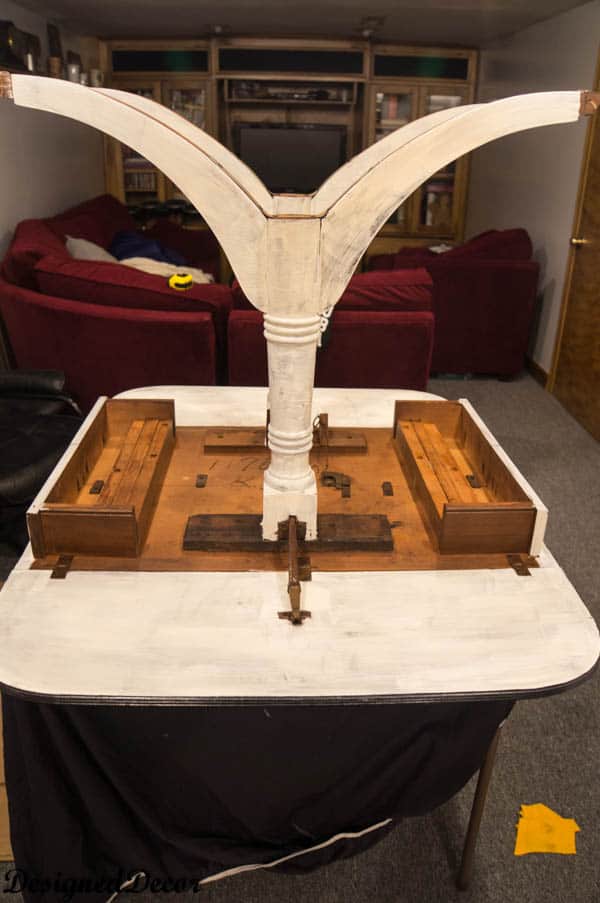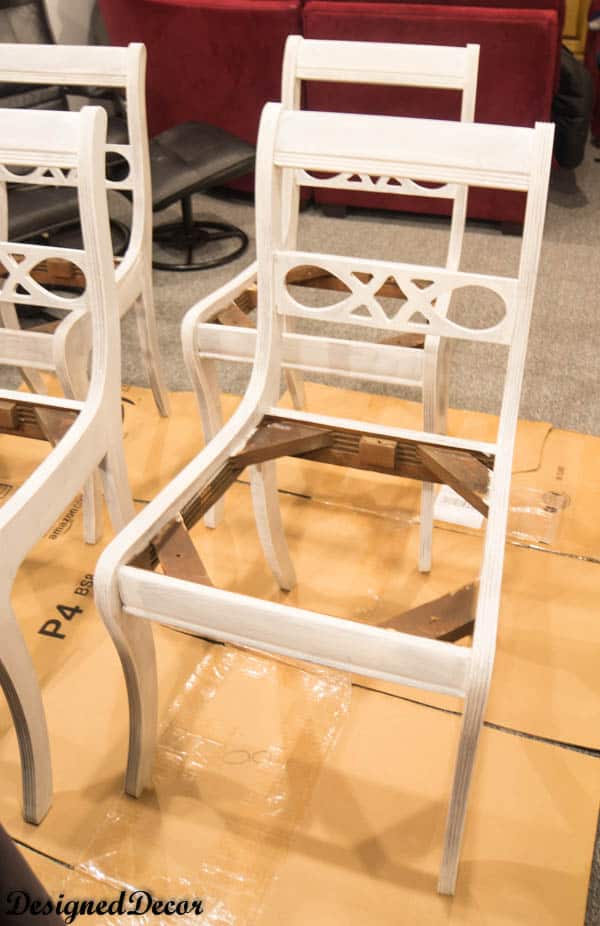 Now on to the priming. I used Zinsser Bull's eye 123 Stain Blocking Primer
, this was a recommend primer from the Modern Masters website.
Now for the fun stuff, I used 3 light coats of the Modern Masters in black pearl, and like I said this paint went on like silk. After all the black pearl metallic paint was dry, I used the Modern Master in champagne and applied it with a dry brush technique on all the grooved edge pieces to give the table and chairs some more shimmer. I love how the champagne color added more character to the table and chairs.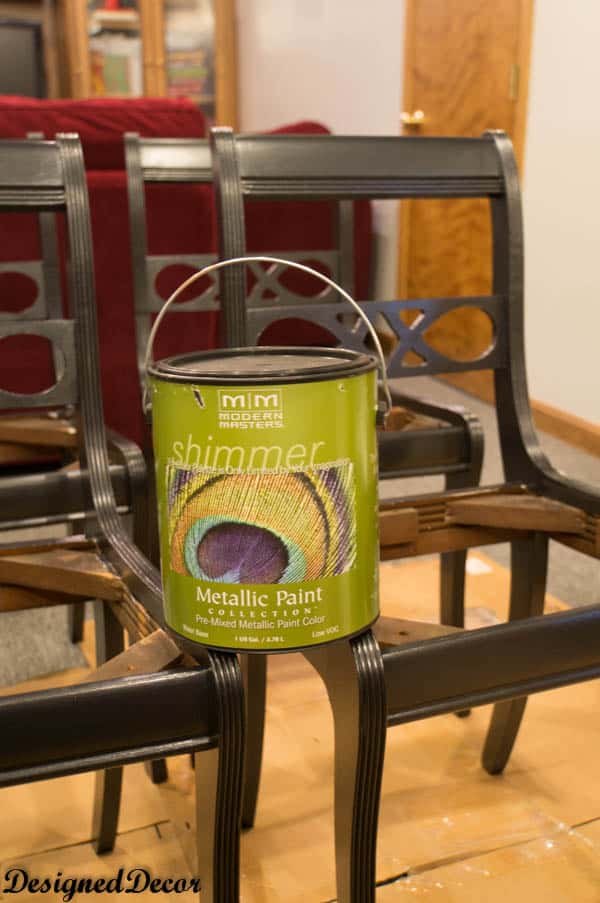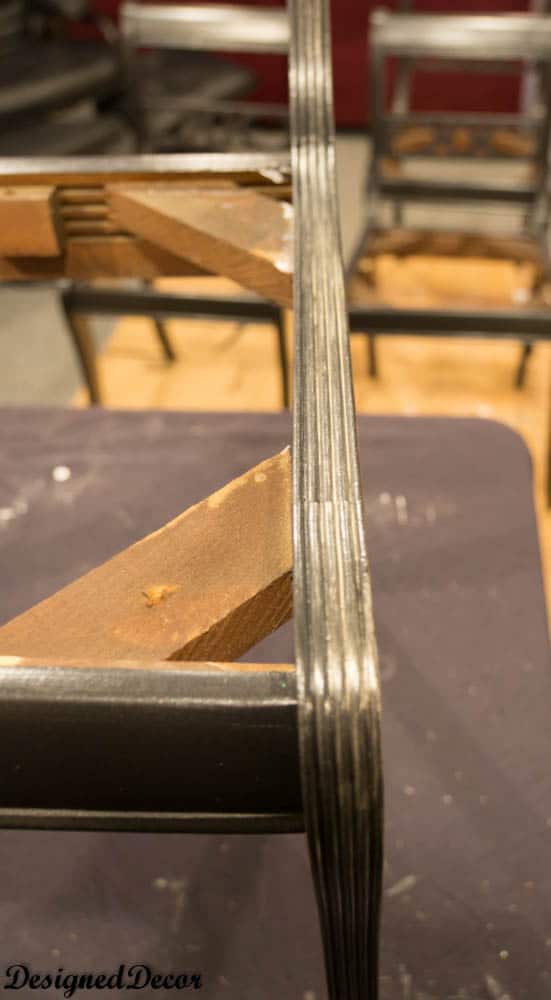 Once I let the paint dry completely I applied 2 coats of the Modern Master in champagne
. The other great thing about this paint is the low odor. I live in Ohio and we have had a very cold winter, so all my painting projects are done in my basement. I was able to paint all the pieces in my house with little to no smell. My son plays his video games in the same space and I never heard him complain about the smell of paint.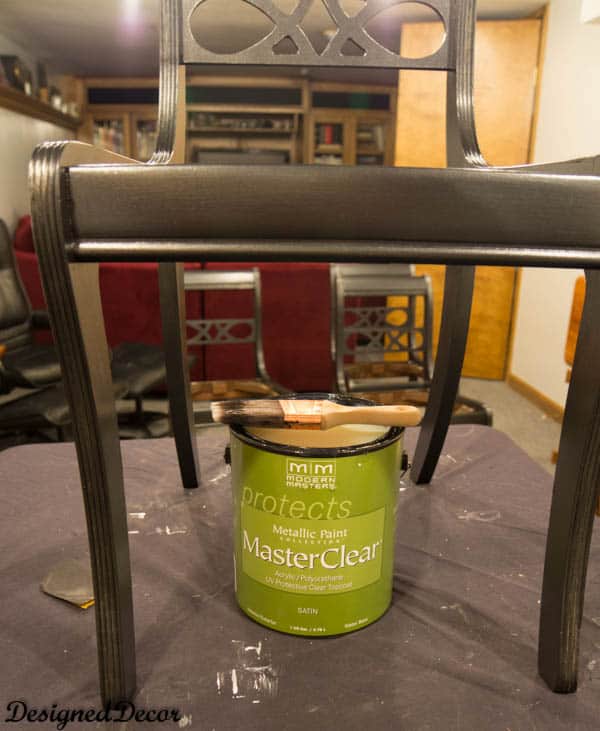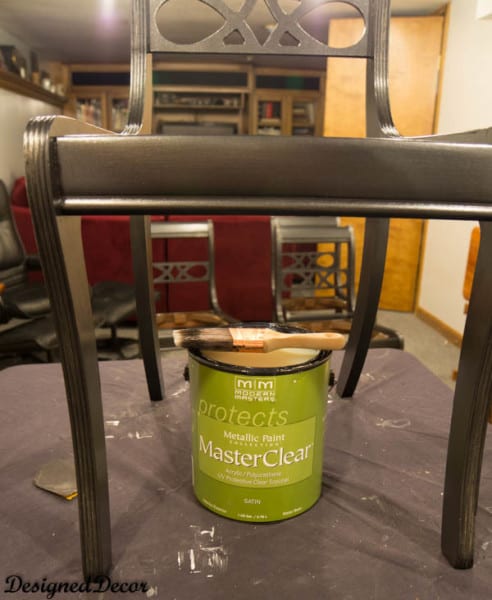 The chair cushions were in pretty bad shape and they needed a great fabric to bring out the colors of the black and champagne paint.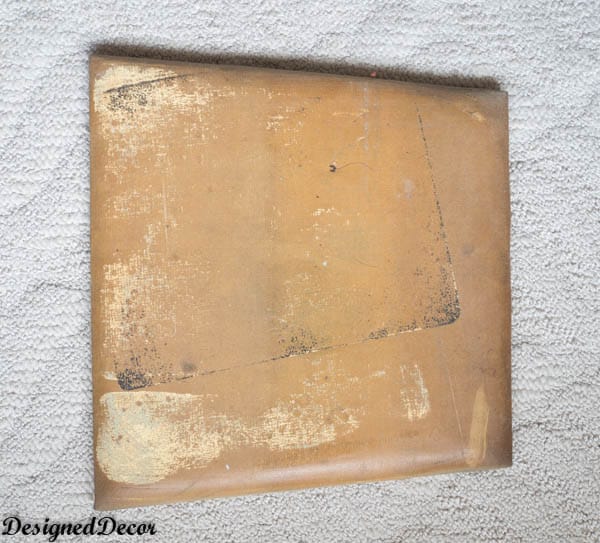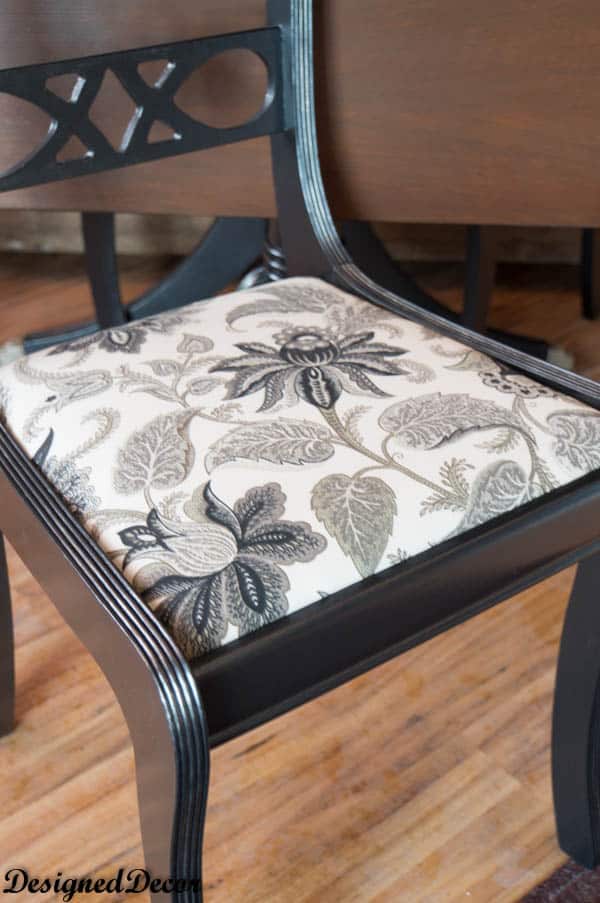 I love how the Modern Masters Metallic paint gave this old run-down table another life.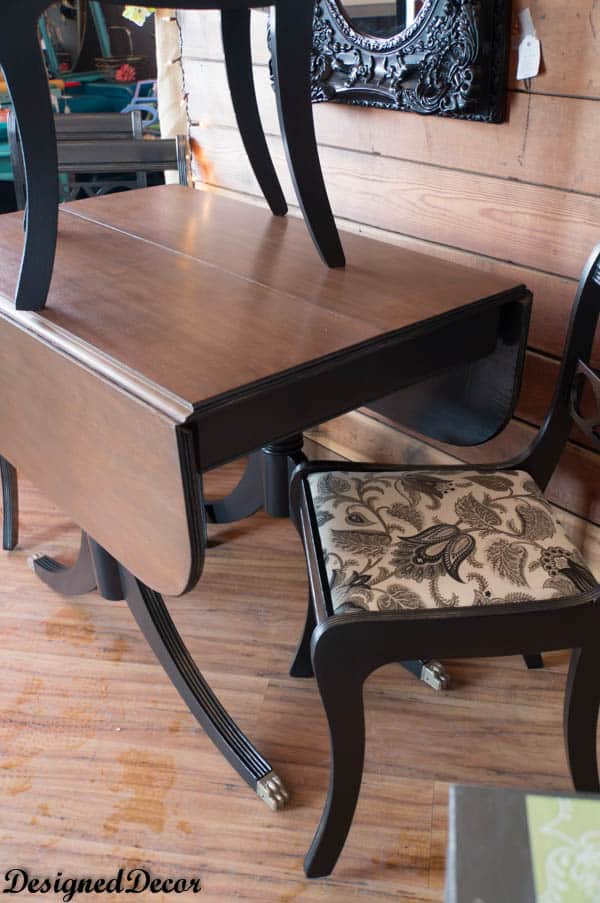 I also decided to use the champagne metallic paint on a few frames I had sitting around that needed a new look.  I used the champagne for my base color and applied the black pearl as a glaze over top to deepen the color and add some dark lines to the frames.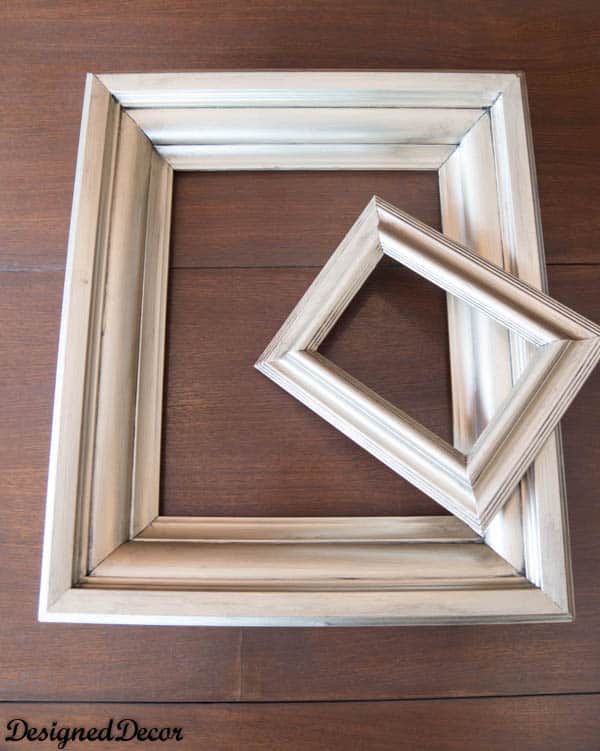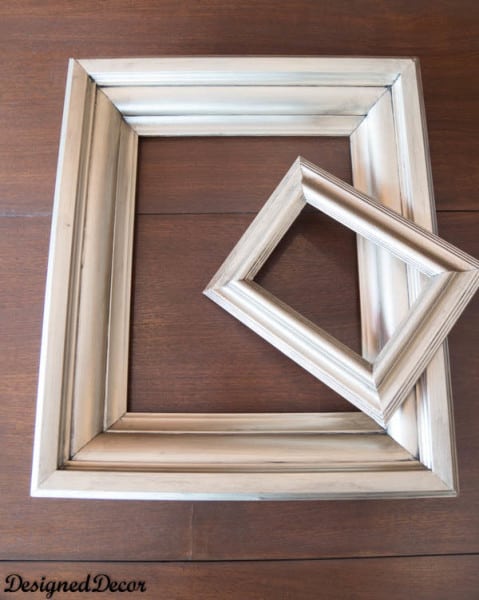 I have a great idea of what I will be doing with these frames now that they have a pretty new face. I will share that post with you on Friday. I love this paint so much that I will be using it on a few more pieces in the next couple of weeks, so stay tuned for those updates too.
 Please follow Modern Masters on Pinterest and Twitter to see some other great inspirations.  You can also hop over to these blogs~  Pet Scribbles, Tweak & Style, The Benson Street, Fynes Designs, and A Nest for all Seasons to see some great projects from my fellow bloggers who were also part of this great Modern Masters Campaign.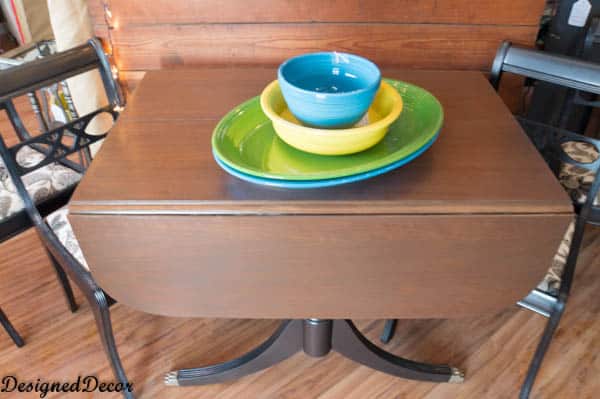 You will love these other great Modern Masters Projects!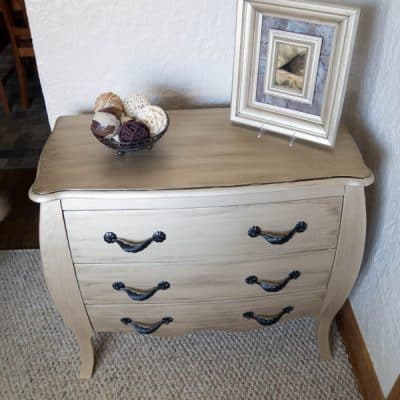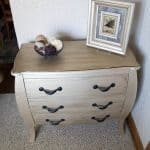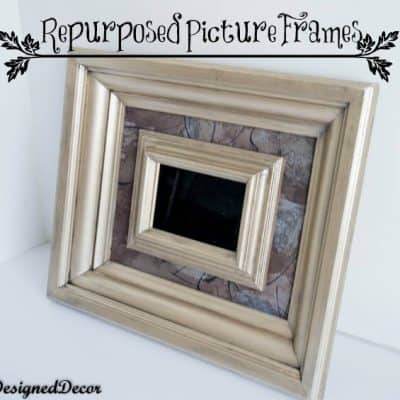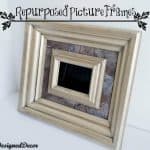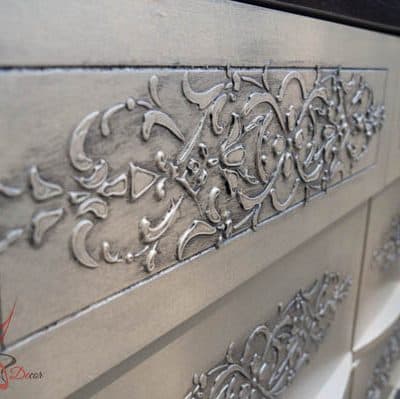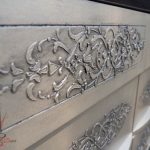 Join the DD Community!
Join the Designed Decor Community and receive weekly free tips on DIY home projects, painted furniture, decorating, and much more.