I was able to turn this Bombay chest into a more glamours beauty by adding champagne metallic paint from Modern Masters.
This Bombay chest was not an old piece of furniture. This piece is made out of real wood, but it was actually one that you assemble your self.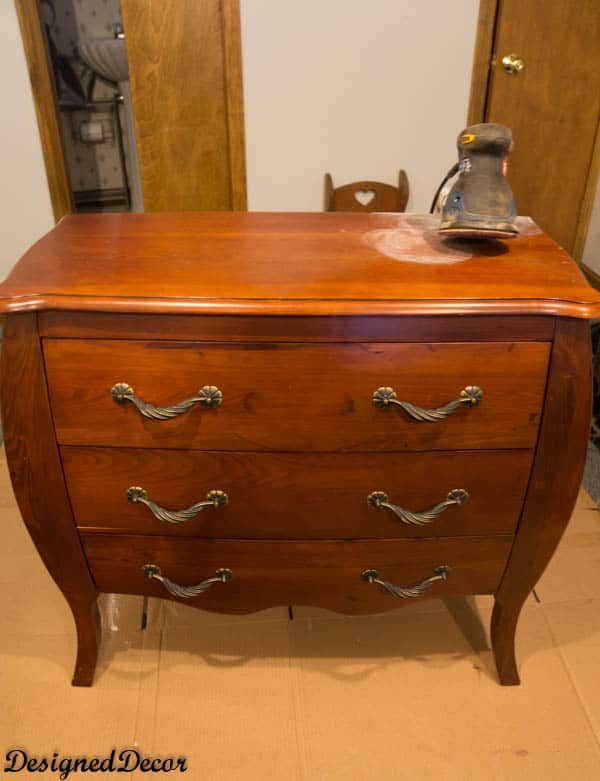 She was in good shape and just had a few gouge marks in the top. Most people get rid of a piece of wood furniture because the wood tone is out of style or does not go with their decor choices. This was the case of this piece, by adding some paint, she has a totally different look.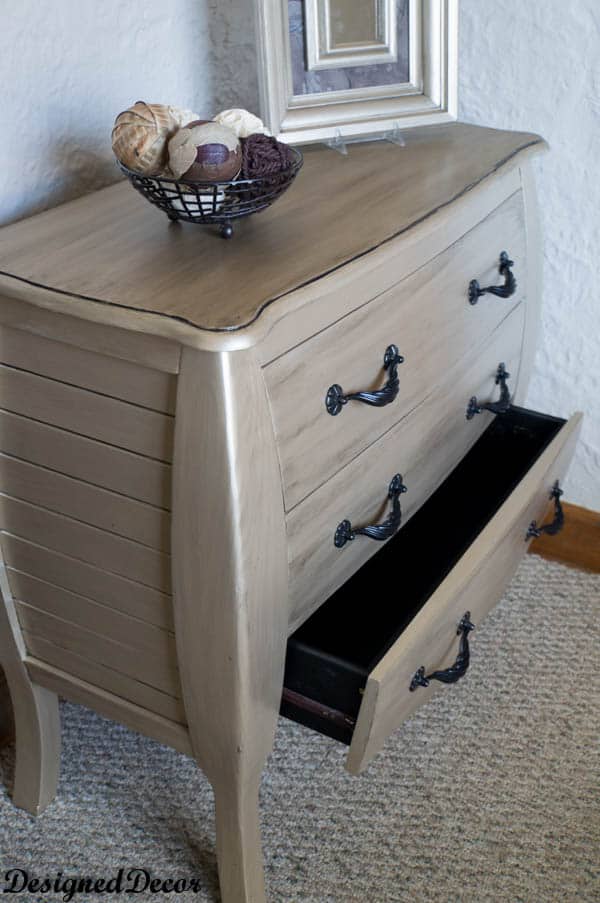 I decided to use the Champagne metallic color and paint the handles black to give her a glamorous look. The inside of the drawers were already black, so they fit perfectly with the details of the chest.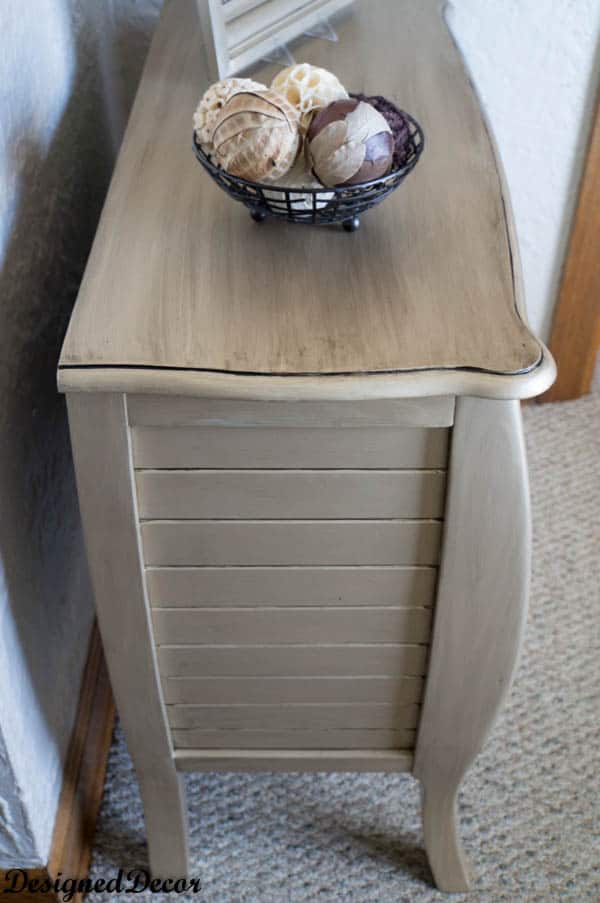 After I painted, I applied a black glaze to help pull out the details on the sides and the top. I also slightly glazed the entire body to give the piece a rich deeper color.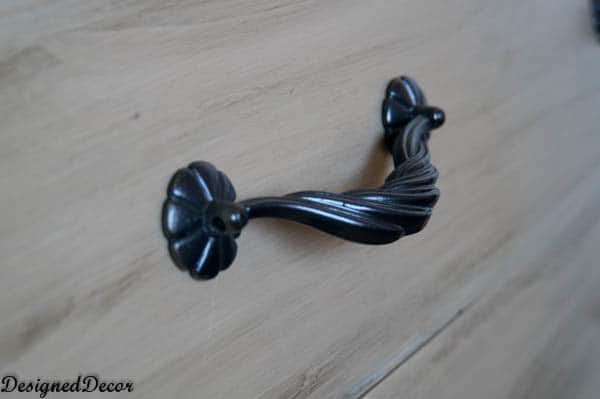 I love how pretty the handles are and how much better they look being painted black.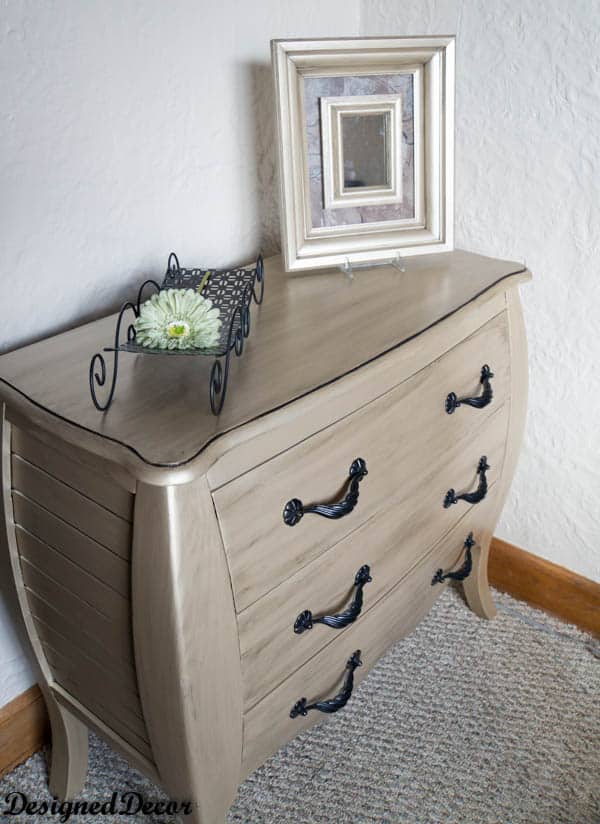 This one sold quickly! I would love to find some more pieces like this!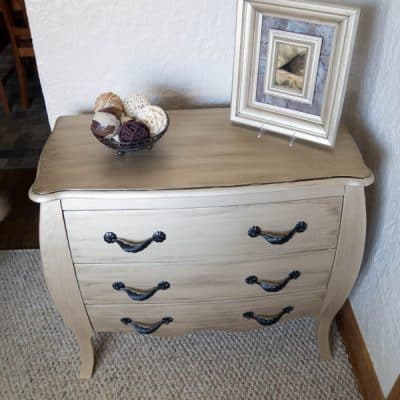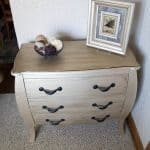 Join the DD Community!
Join the Designed Decor Community and receive weekly free tips on DIY home projects, painted furniture, decorating, and much more.