I have southern blood running through these veins and one of my favorite dinners that my southern Grandmother made was her fried chicken, black eye peas, creamed corn, fresh biscuits and gravy. Oh and I can't forget the sweet tea. She would make a huge supper(lunch) when we came to visit and this was my favorite meal she always made.
Unfortunately, I don't have the exact recipe how she made it. I am sure she just threw it together and never measured.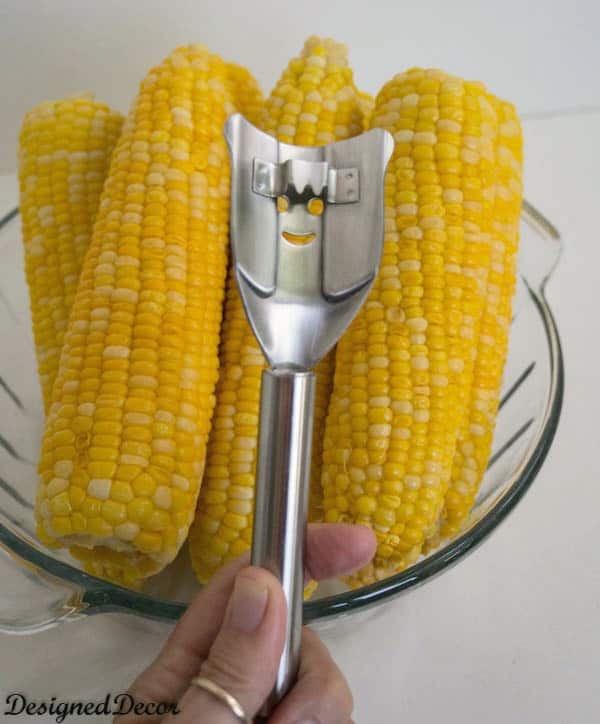 In case you did not know, I am called the gadget queen in my home, I love a good handy gadget. This corn peeler is one fun gadget. Not only does he smile at you, but he works really well.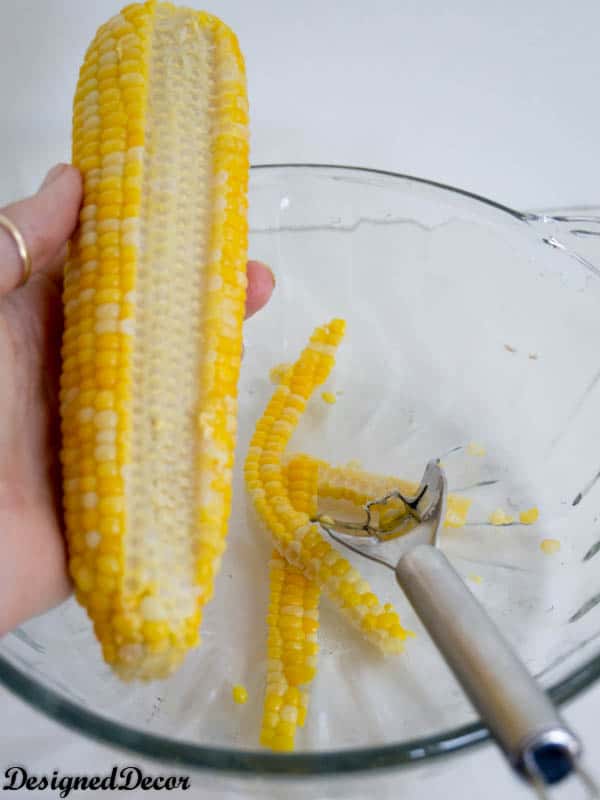 The great thing about this one, it does get down to the cob and remove all the pulp good parts!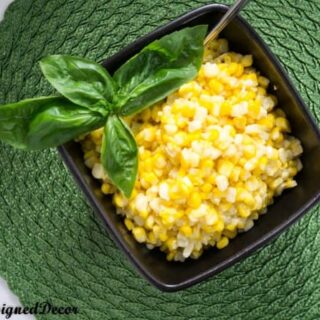 Fresh Creamed Corn
Ingredients
6 medium ears fresh corn
½ c. butter
¼ c water
1 tsp. sugar
½ c. half & half
2 tsp. cornstarch
salt & pepper to taste
Instructions
Cut corn from the cob, scraping cob to remove pulp.
Place butter in a micro-proof casserole dish and microwave until melted.
Stir in corn, water, and sugar. Cover tightly with plastic and micro HI 3 min.
In the meantime, put the cornstarch into half & half so it will begin dissolving, stir frequently.
Stir the corn and give the dish ½ turn. Cover again and microwave HI 5-7 min.
Then stir the half & half mixture into the corn, cover, and microwave HI 2-3 minutes.
Stir well, salt & pepper to taste
I can't wait for local Ohio corn. We do have some really good corn on the cob in these parts. My Aunt Martha from Georgia, one of the many, raves about how good Ohio corn is. She looks forward to coming to Ohio in August so she can have some good Ohio corn.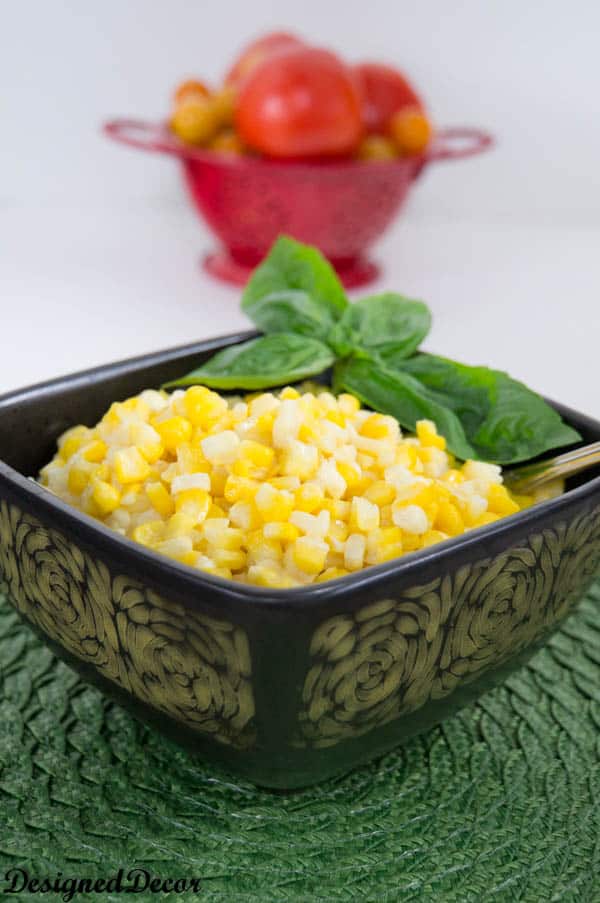 What are some of your favorite summertime foods?

Join the DD Community!
Join the Designed Decor Community and receive weekly free tips on DIY home projects, painted furniture, decorating, and much more.