Last week I shared the dresser that I re-purposed into a wine bar and promised I would share how I made the wine bottle holder.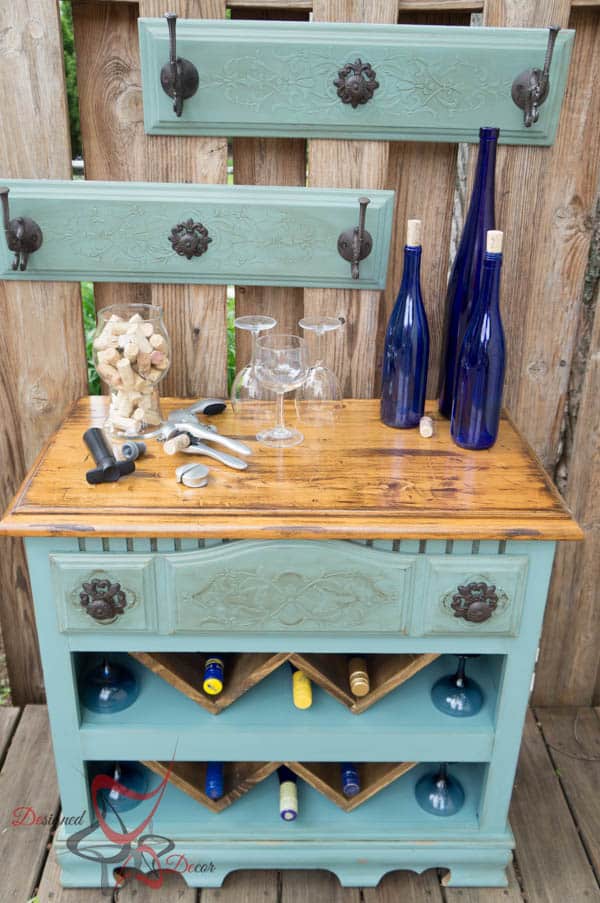 This was an easy project to tackle now that I have my new FAV tool!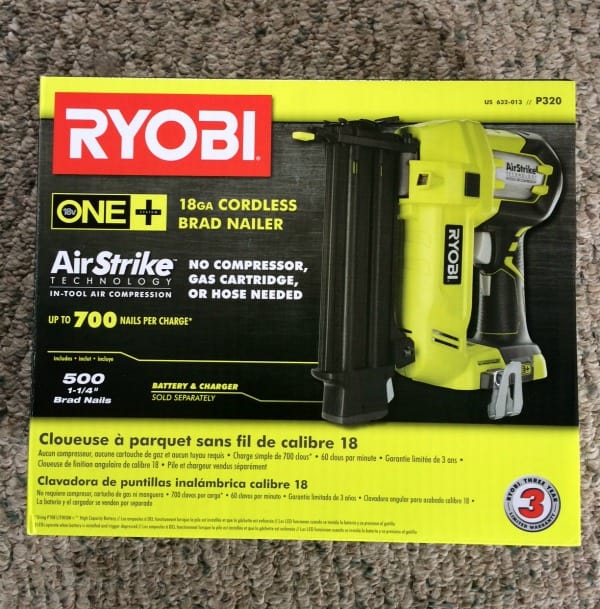 This Air Nailer from Ryobi has been on my list of must have tools since I used it last year at the Snap Conference. I am now a proud owner and I LOVE this thing! Supplies needed: 1 piece of 1 x 16 x 8, 2 pieces of 1 x 2 x 8, 1/4 inch plywood, and wood glue.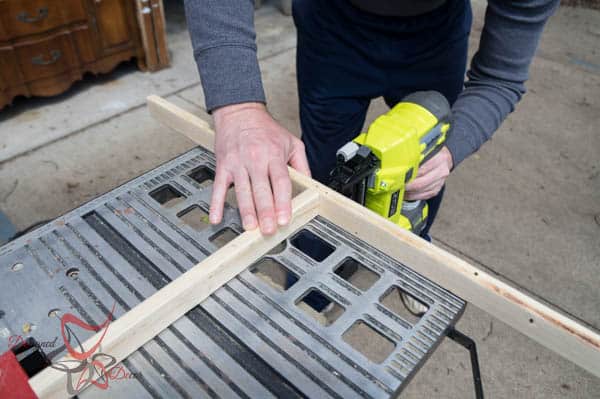 We started by making a support bracket for the shelving. Mr DD made a "H" bracket using the 1 x 2 x 8, to place inside the cabinet.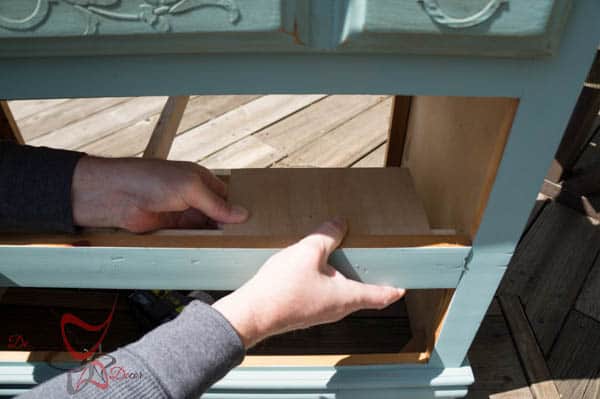 Before securing the "H" bracket, test the placement and the depth by using a scrape piece of the 1/1 plywood.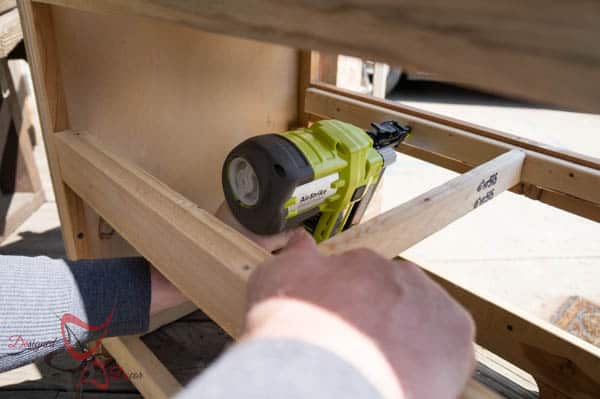 Using the Air Nailer was the easiest way to complete this project. Yes, I could have used screws and my Ryobi power drill, but why would we want to after having such power in your hands.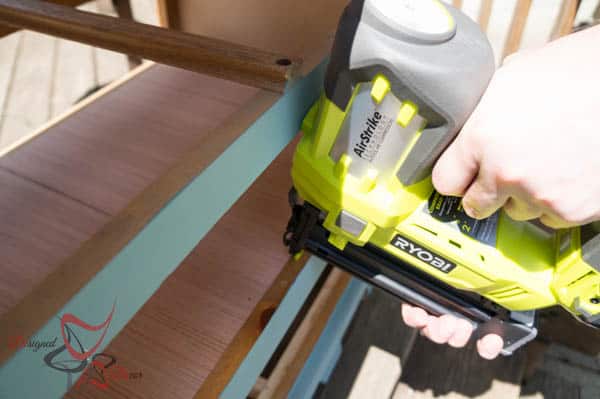 After the support brackets were in placed, cut the shelving and nail to the support bracket. Tip, do the bottom shelf first! This again comes from experience, we did the top shelf first and it was a very tight space to work in after the top shelf was in place.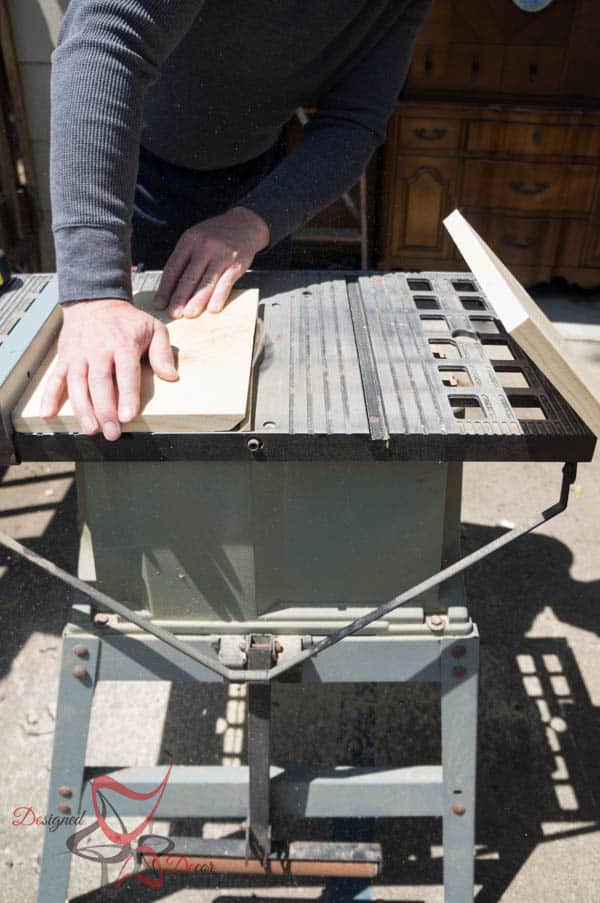 Start by cutting the 1 x 16 x 8. You will need 4 cuts at 8 1/2 and 4 cuts at 6 1/2(This is for 2 wine bottle holders). My opening was only 6 1/4 high, so your dimensions will differ based on your opening. Mr DD turned the blade to a 45 degree angle and cut the 8 1/2 boards on the end to give them a more finished look.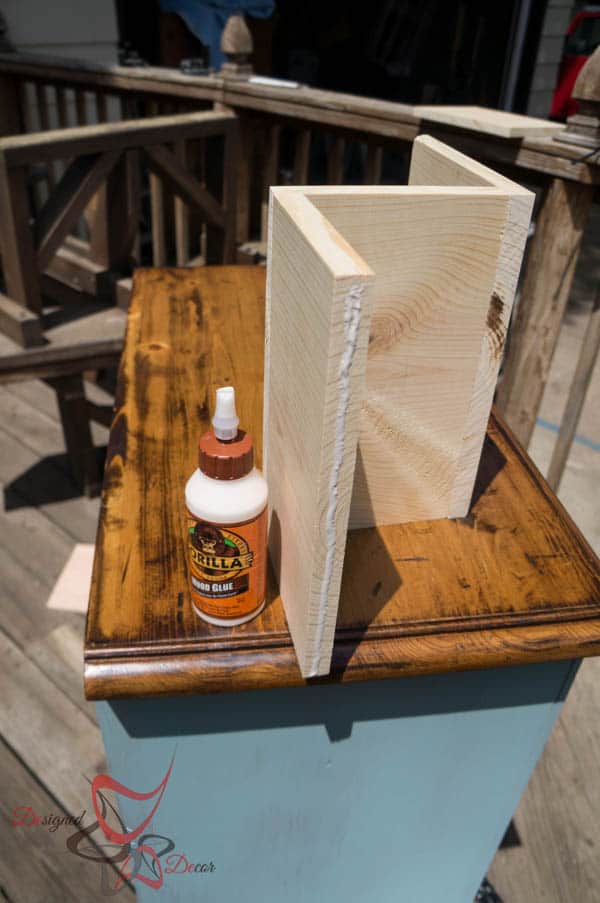 Assemble the boards by using wood glue and the Air Nailer. Again, I can't say how much easier a project is using the air nailer. I cant wait to start another project just so I can use my FAV tool.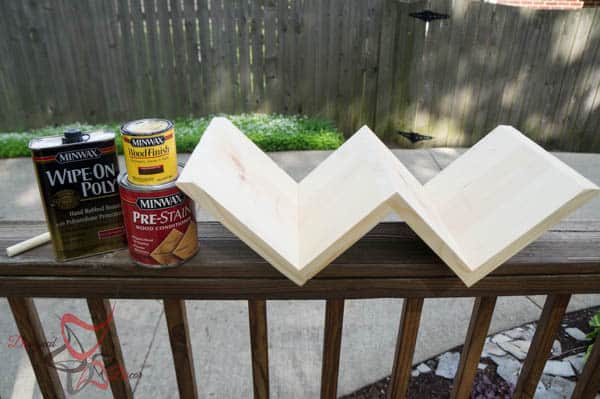 I decided to stain the wine bottle holder to give contrast against the painted shelves. I love how they turned out.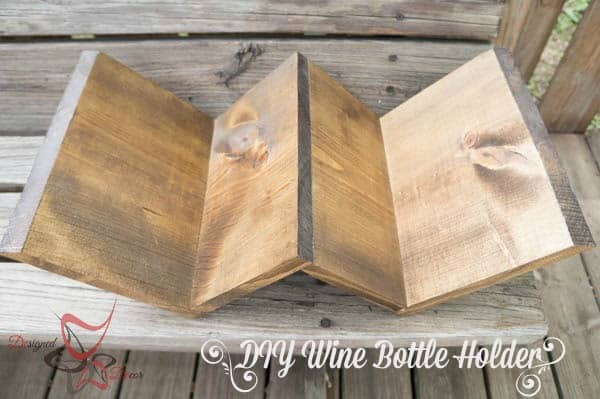 Don't forget to use the wood conditioner before stain a project!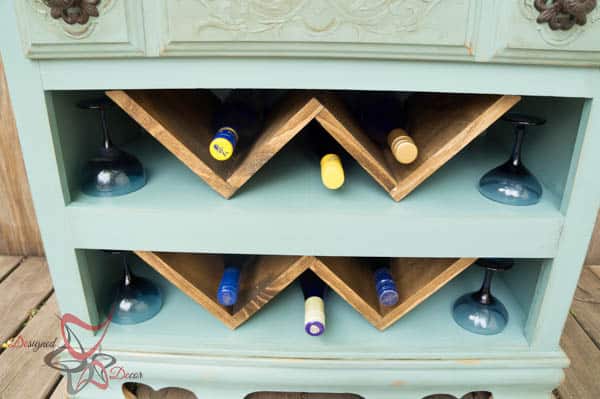 I love the result of my Dresser turned win bar. I put a lot of work into this piece but it was so worth it!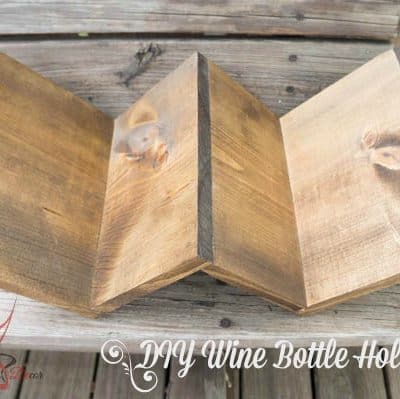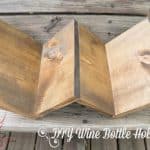 Join the DD Community!
Join the Designed Decor Community and receive weekly free tips on DIY home projects, painted furniture, decorating, and much more.