I am super excited to share my FIRST Summer House Tour. I have joined 22 other bloggers this week as we open our homes for you to find inspiring house tours by some amazingly talented bloggers!
So come along with me as I show you a few areas of my home for my Summer House Tour. Let's enter through my front door!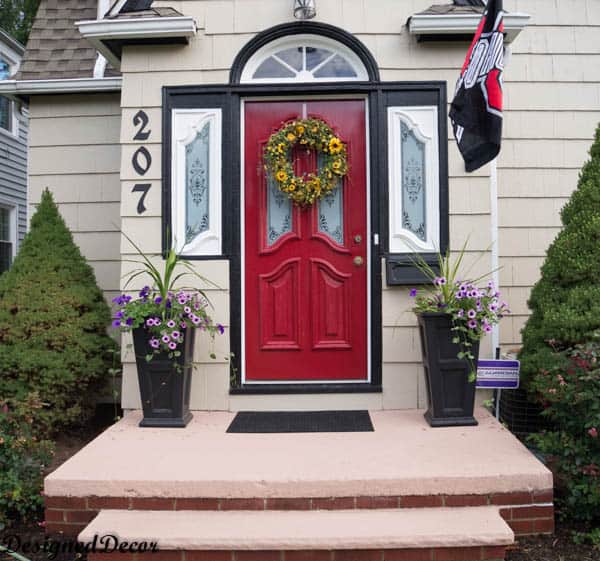 I have lived in this house for 11 years and we have finally started to work on the outside last year. You will definitely want to see the
before picture
of how my house looked. It is an embarrassing one, but it will make you appreciate it all the more.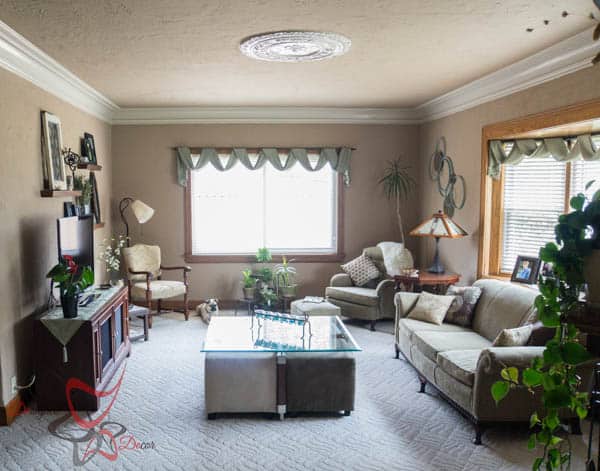 This is the first time that I have shared my entire living room on the blog, so stay awhile and look around.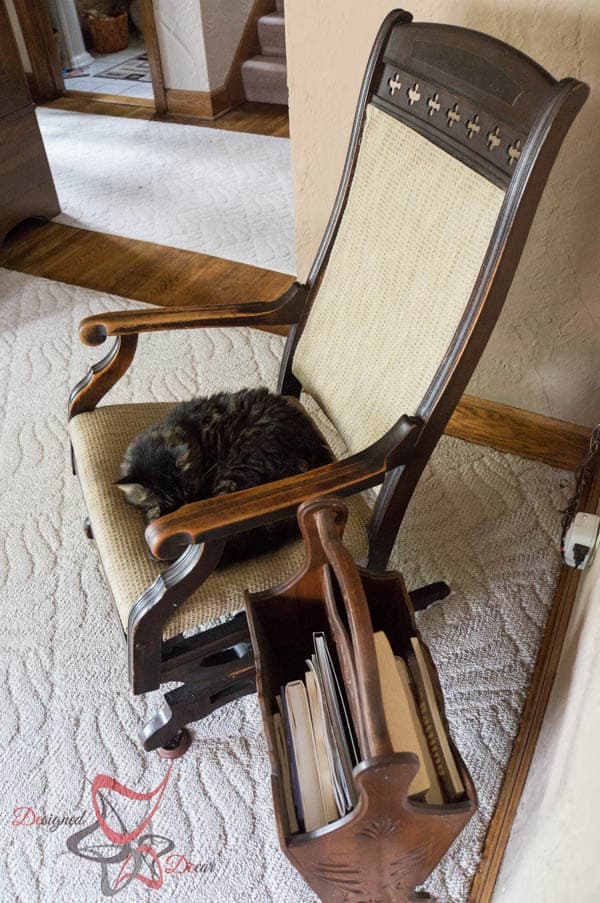 Come on past the sleeping kitty, she loves the antique rocking chair. This chair is handed down to Mr. DD, it is 100+ years old.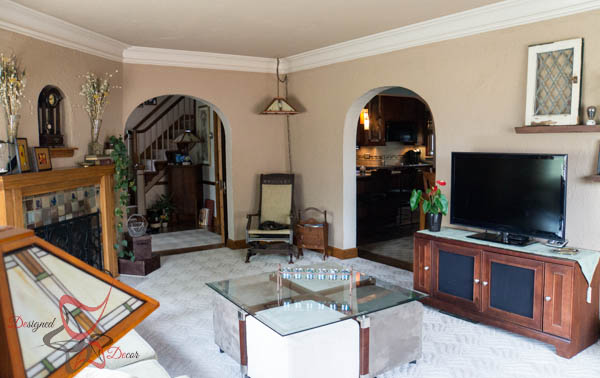 When I moved in 11 years ago, Mr. DD told me I could change anything I wanted in the house to make it my own, except the furniture had to stay. I recovered the couch, rocking chair, accent chair, side chair and re-stained the table. All of these pieces were given to Mr. DD from his family.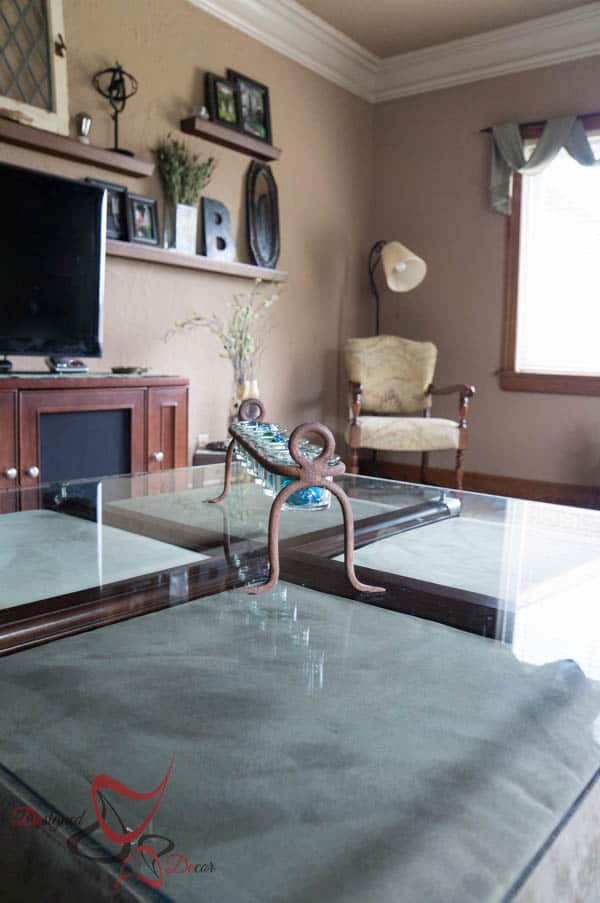 Mr. DD stripped and stained all the woodwork in the entire downstairs of my home, per my request. I think he has regretted telling me I could do anything to make this house my home. My home was built in 1927 and we have 4 inch oak baseboard, plaster walls and plaster crown molding throughout.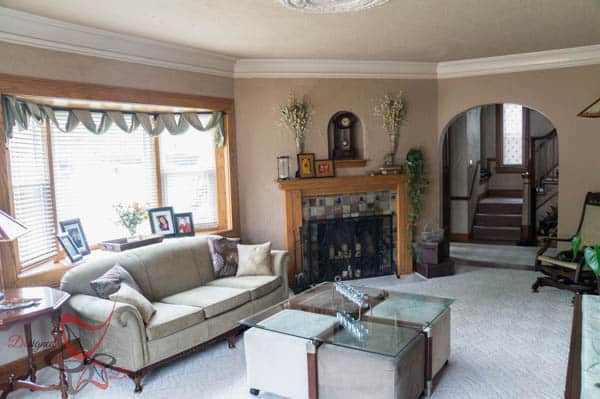 We had the mantel custom-built, the only thing that was there was the tile surround. I don't think the tile was original to the home. I would think that a home built in 1927 had a grand mantle and maybe someone had it removed.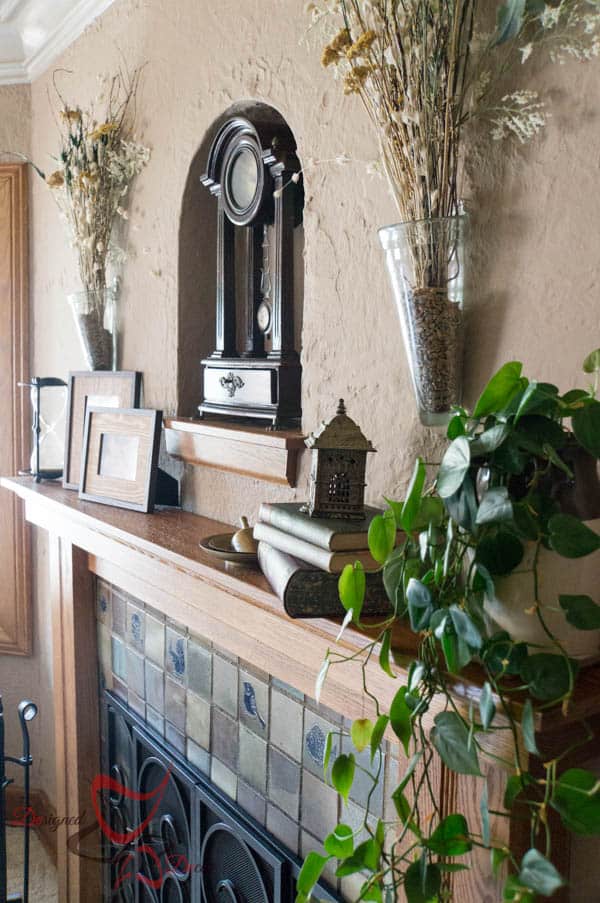 I love changing my decorations on the mantel for each season. I don't change the rest of the home much, but the small changes to the mantle allow me to have the feel of the season changes.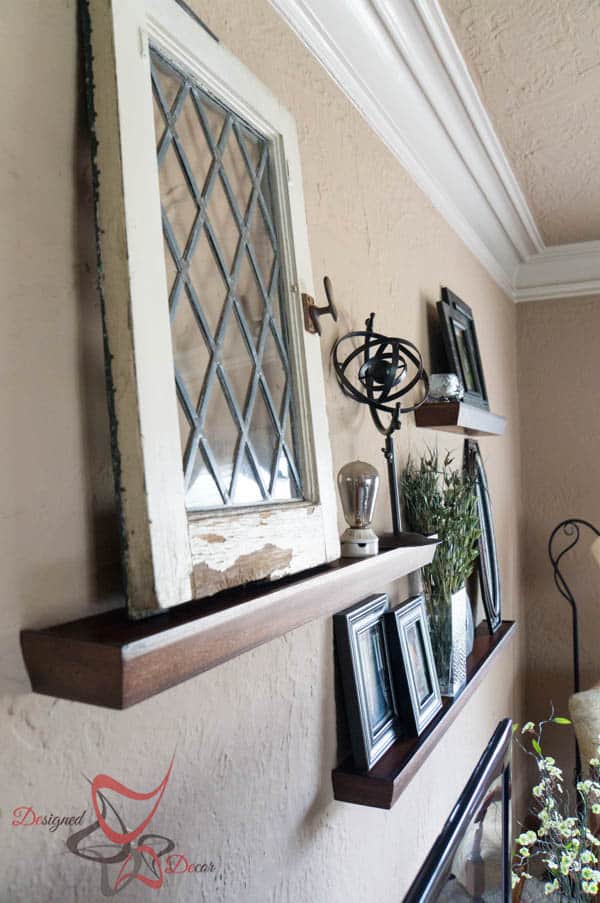 I like to make simple changes to my decor and having picture frames allows me to make those simple seasonal changes.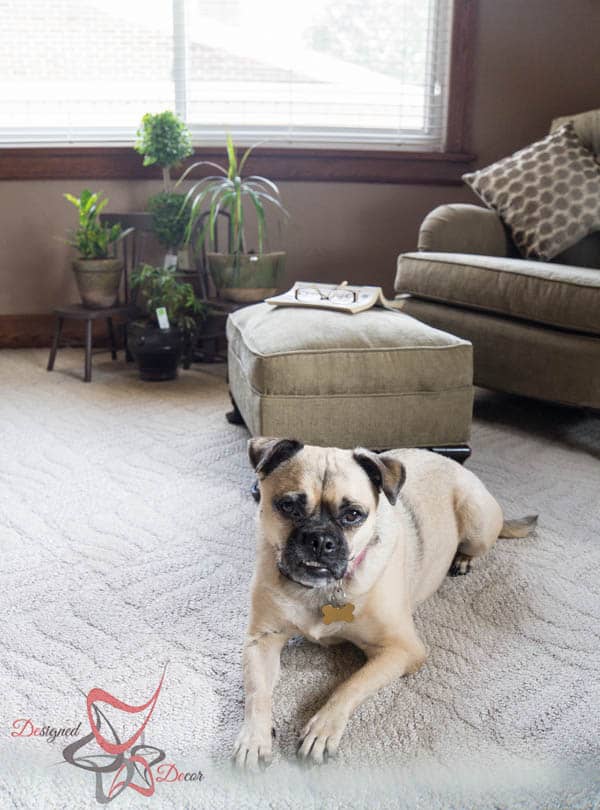 My living room tour would not be complete without my trusted companion, Cinnamon, aka PPB (professional photo boomer) She loves making appearances in most of my photos.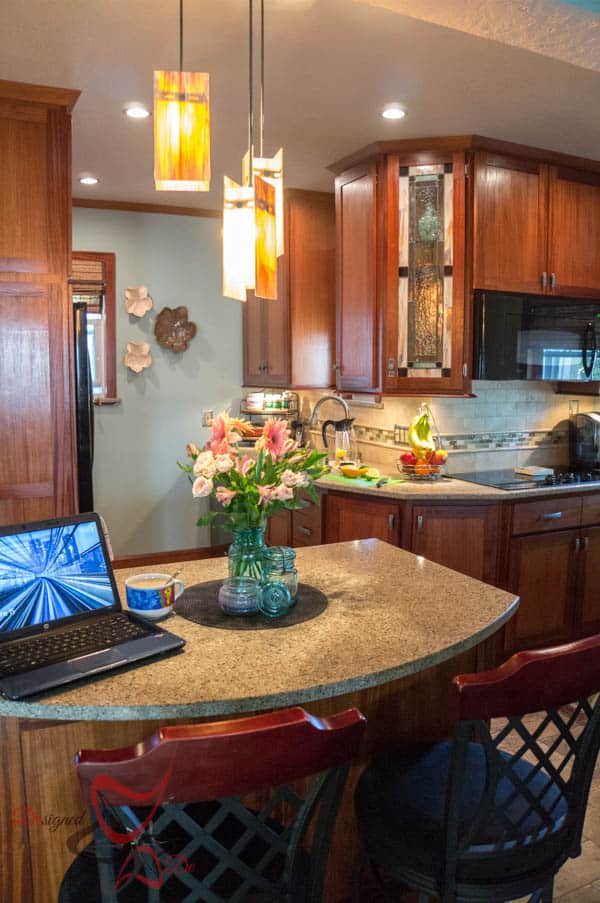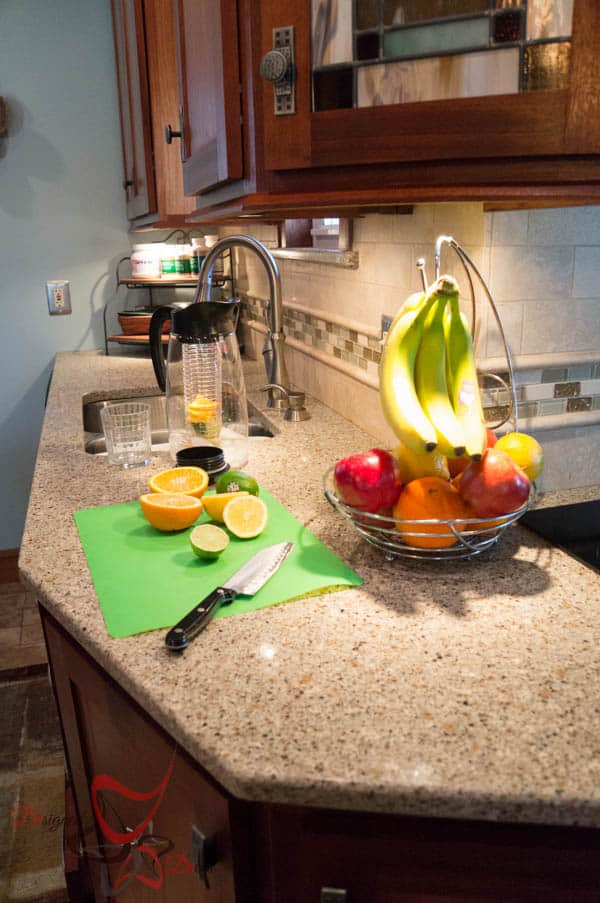 We gutted the entire kitchen, removed walls, cut holes in the outside of the house, moved plumbing, and updated electrical.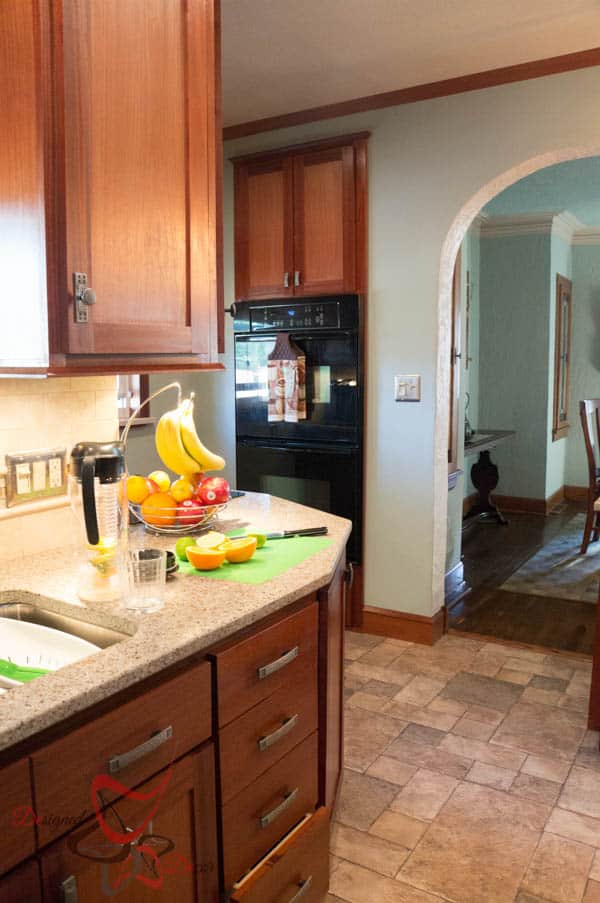 Stop over to read about the blood sweat and tears that I had to endure during this
total kitchen remodel
. The entire project took 9 long months, just like a pregnancy, but the "pull your hair out" stages lasted 9 weeks.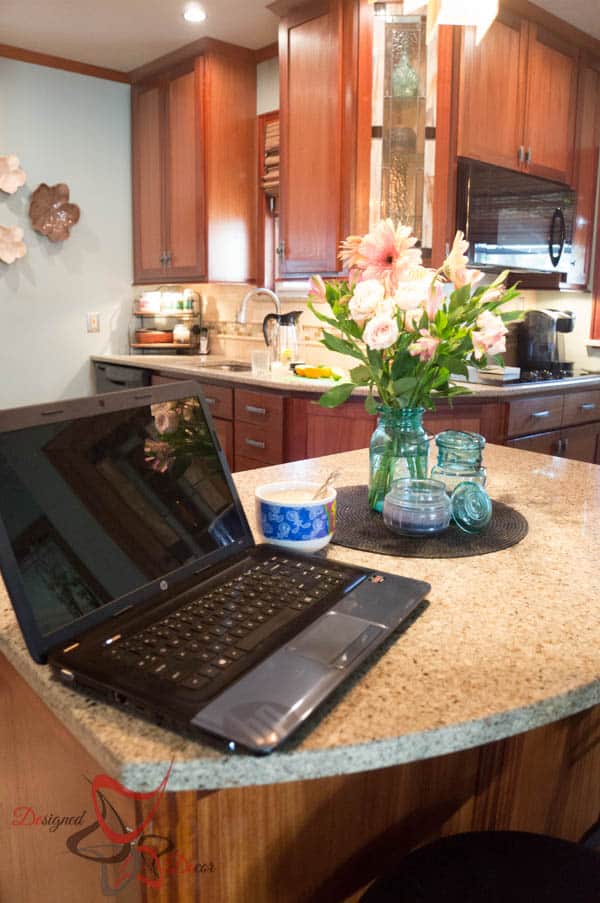 You won't believe the before and after on my kitchen. It looks like a totally different space. A space that I love and I spend every morning right here drinking my tea and reading my email and catching up on social media.
You can hop on over to my
home tour page
and read all about the other areas in my home that I have shared.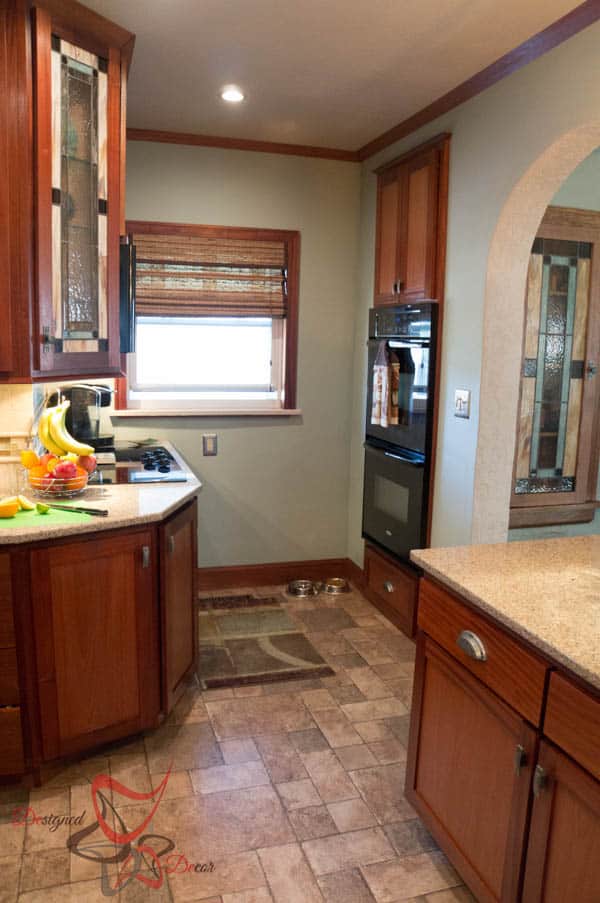 Now, grab a drink and check out the other 22 Inspiring House tours. As a fun bonus, some of these bloggers are offering a giveaway on their site. Check out all the tours so you don't miss anything exciting.
Thanks for stopping by and touring my home!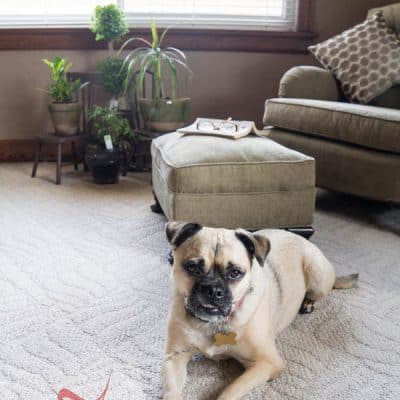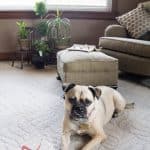 Join the DD Community!
Join the Designed Decor Community and receive weekly free tips on DIY home projects, painted furniture, decorating, and much more.