I finally did it, I filled the empty space on my living room wall with my "knock off" circle wall decor.
I have had an empty spot on my wall for the past 6+ years. Yes, you read that right! I gave my living room and major makeover 6+ years ago and took down the art work that was up on the walls, and have not found the perfect piece. I finally was motivated to get the space filled after I signed up to do the Summer House Tour. Since I decided I was inviting my readers in to my living room, I needed to fill the space and fill it fast.
This was my inspiration for my design. I loved how it had the layers of circles to give it dimension. I decided to take it up a notch by adding the mirrors.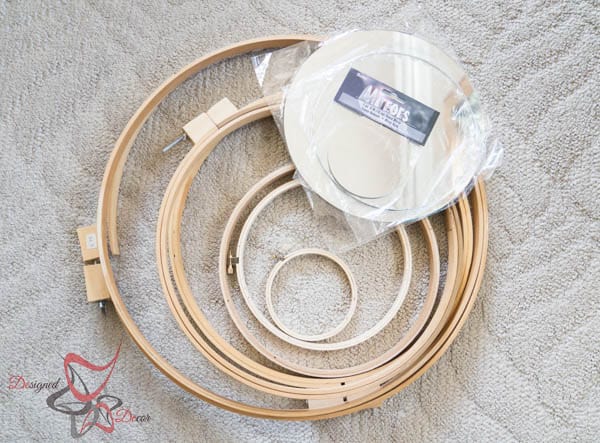 I found a few of the embroidery hoops at a garage sale and purchased the rest of the hoops and mirrors from the craft store.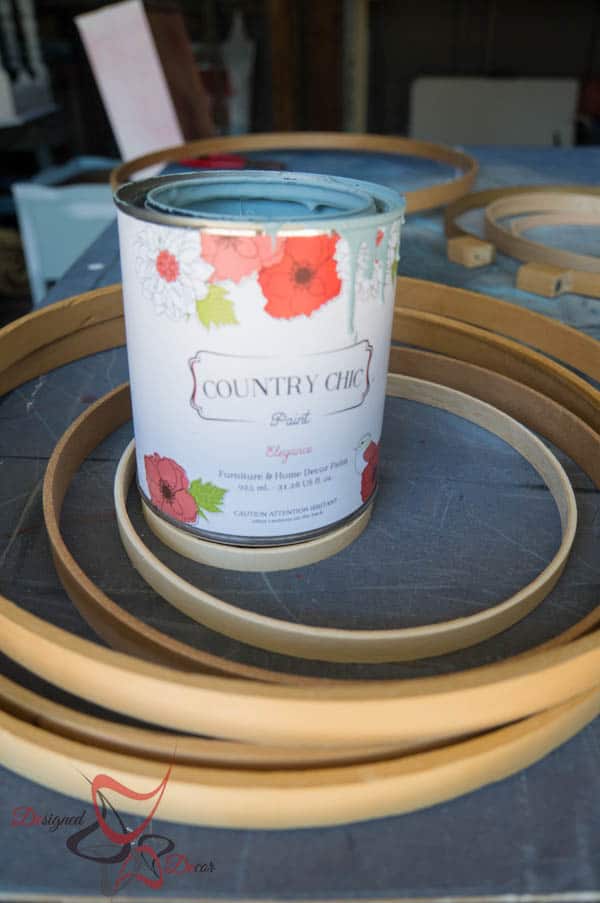 I used Country Chic Paint in the color Elegance. This color almost matches the wall color in my dining room, so this would be a perfect way to bring some of the dining room color into the living room.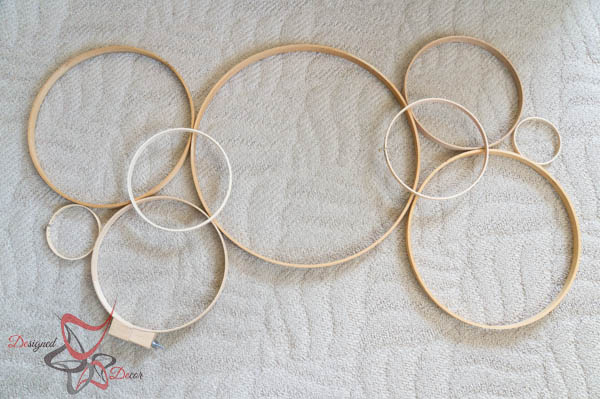 I laid the hoops out onto the floor to play with some layout ideas. The patterns were endless. I took a few pictures of the designs I liked so I would remember how I had them laid out. I mostly used the inside section of the hoops and removed the clamps from a few outside sections for the additional pieces I needed.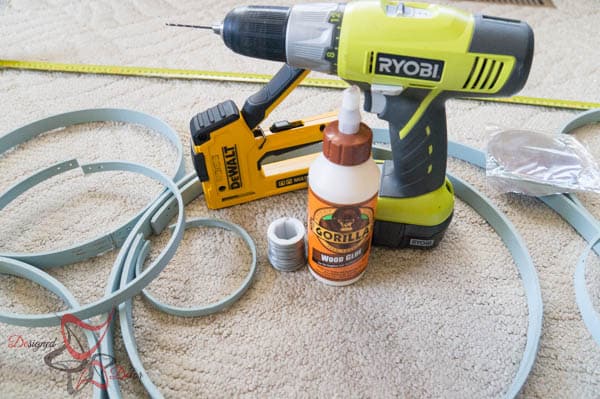 I used wood glue and my staple gun to attach the embroidery hoops together. I was originally going to drill a hole and use the wire to attach, but the glue and staples worked out great.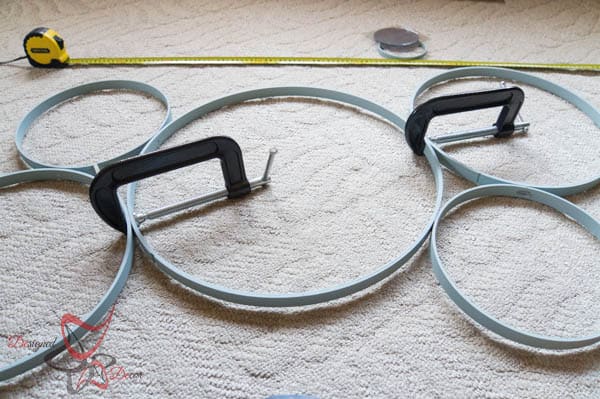 Once I had them attached, I used clamps until the wood glue was completely dry.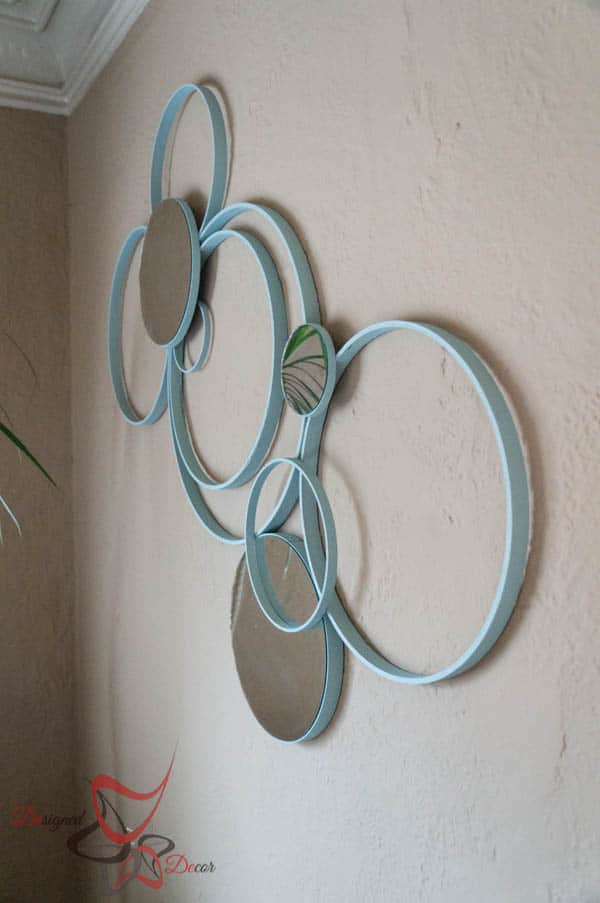 I did use the Gorilla Glue to attach the mirrors to the front of the hoops and the hoops to the tops of the other hoops.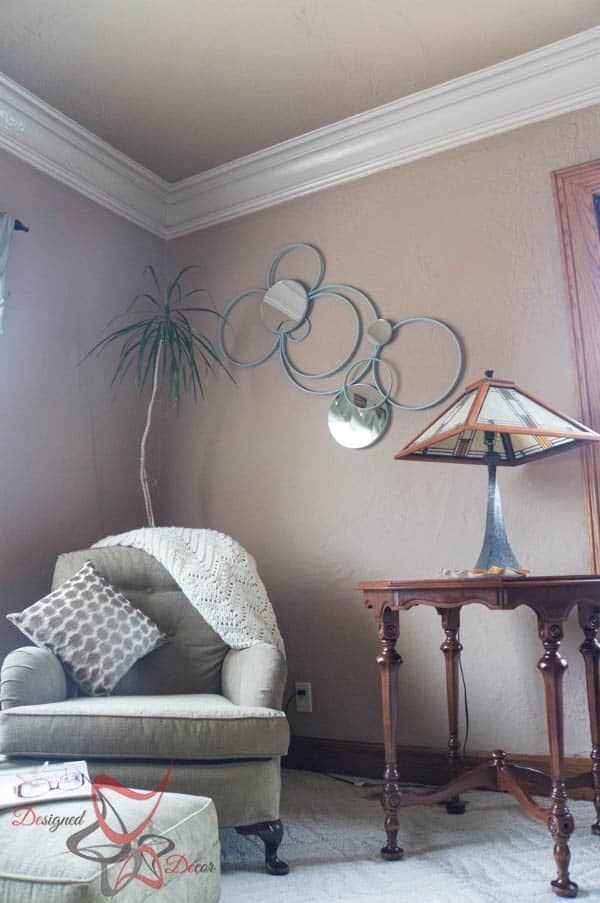 This was a simple and easy project to complete. Space is filled. Now I ask myself, why did you take so long?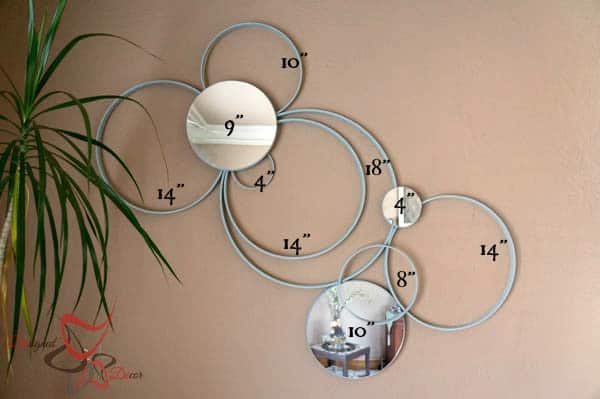 UPDATE: I added the above picture thanks to one of my blog followers, Alpa. She wanted to make one for her home and wanted to have the sizes that I used, so I added this simple graphic with the hoop sizes.
Do you have a project that you have put off doing?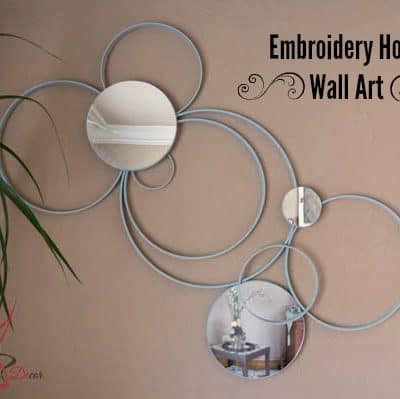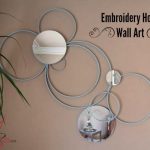 Join the DD Community!
Join the Designed Decor Community and receive weekly free tips on DIY home projects, painted furniture, decorating, and much more.