Are you gearing up for the Ohio State Football Game or the Super bowl or you just are needing a simple and easy appetizer? I will be sharing a few on my favorites this month starting with these tasty Sausage Bites.
This is a favorite recipe of my nephew. I made it a few years back for our holiday gathering and he loved them. He loved them so much that the following year I made him his very own batch that he could take home and heat up and make for himself.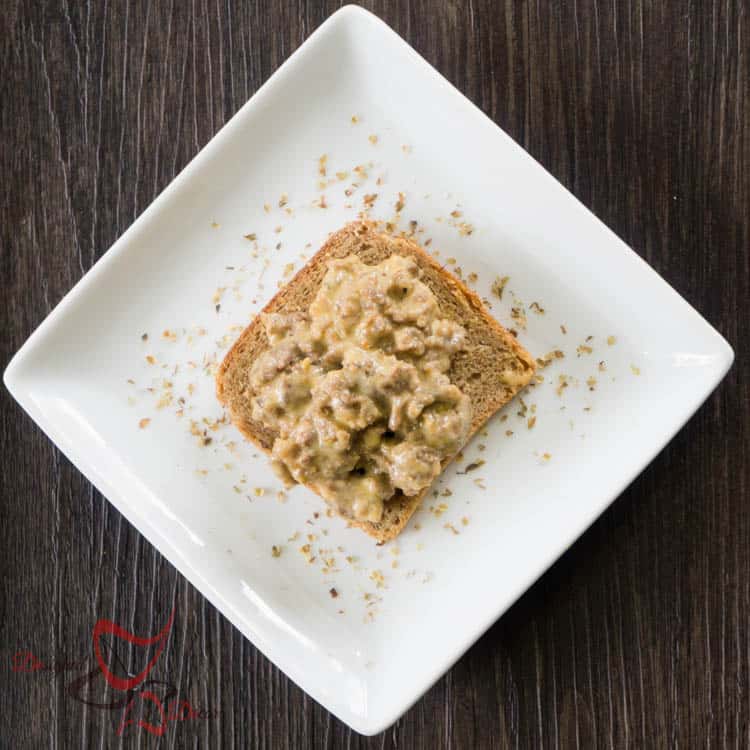 For those of you who know my family, we are Buckeye fans!  I married into this and support my husband's habit!  He and his 3 siblings and 2 cousins all graduated from The Ohio State University, do I need to say more.  My husband would joke to the boys and say you can go to college anywhere you would like, but I only will write checks to Ohio State.  Well, we don't have an Ohio State Alumni yet and he has written checks to Hocking College and Cincinnati!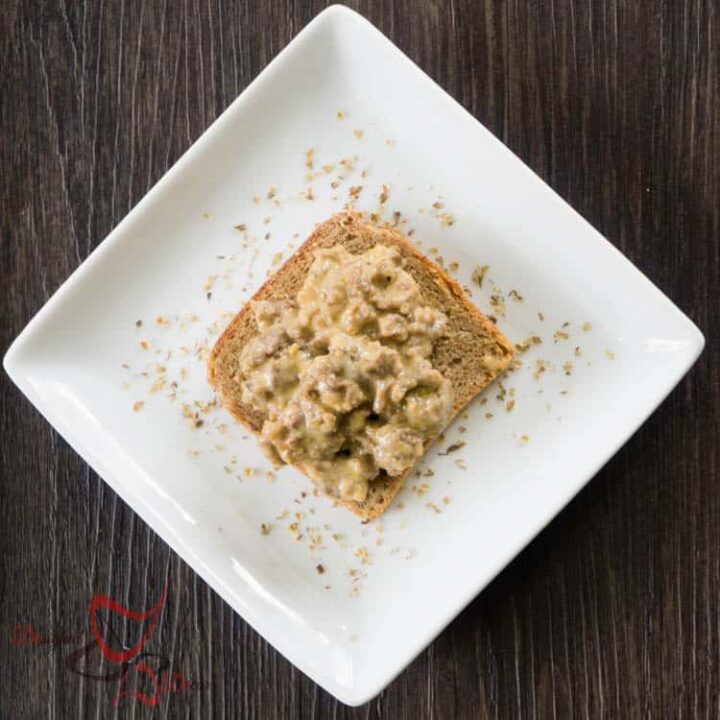 Sausage Bites- A Simple and Tasty Appetizer!
Easy Appetizer of ground sausage, cheese, and mini rye bread bites.
Ingredients
1 pound ground beef
1 pound ground sausage
16 ounces cheese sauce
1 tablespoon oregano
32 slices rye mini bread
Instructions
Preheat oven to 350 degrees.
Brown sausage and beef, drain fat.
Over low heat add cheese and oregano, mix well.
Spoon mixture onto rye bread slices.
Bake 5 to 10 minutes. Serve with hot.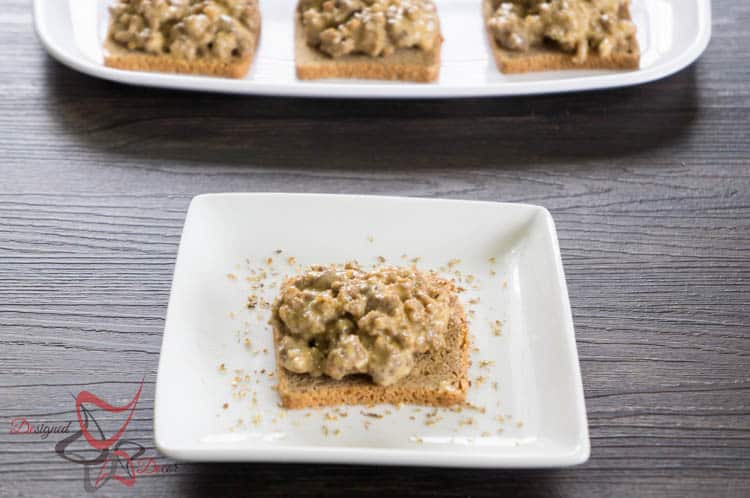 I am not sure where this recipe came from.  Before the popularity of the internet I would find recipes in recipe books or in the newspaper and write them down on an index card, this was one of those recipes.  Do you use a recipe book to find recipes?  
More appetizer recipes you might like: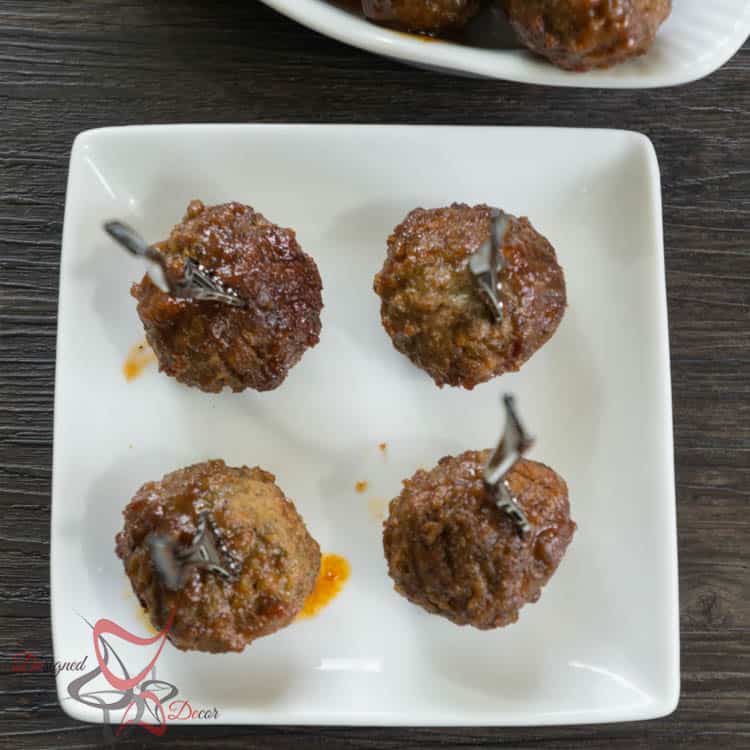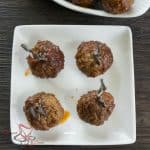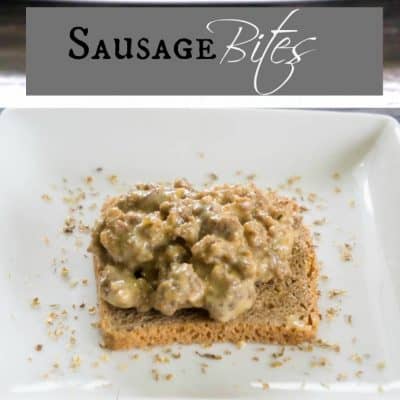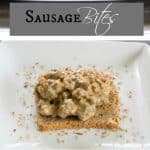 Join the DD Community!
Join the Designed Decor Community and receive weekly free tips on DIY home projects, painted furniture, decorating, and much more.