I am working on my next house project and started by shopping for a new blind. I have an outdated and broken roller shade in my attic stairway. I have discovered the Levolor "Custom Size Now" Blinds. My house it full of custom Levolor blinds so trying out the Custom Size Now was a great shopping experience.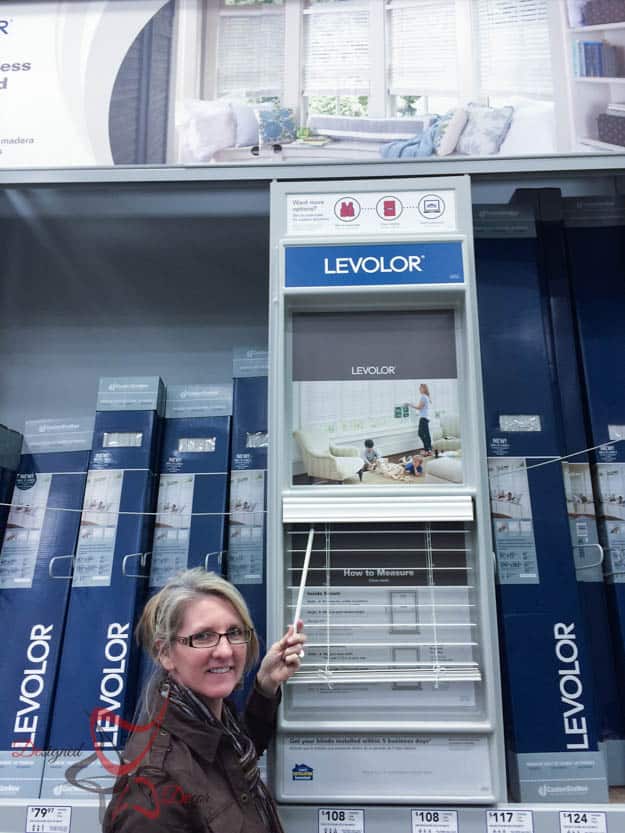 I was very impressed with the amount of selection that Levolor has a Lowe's. The entire isle was full with Custom Size Now blinds in different colors and styles. You can take a look at the selection here. I chose the Premium Faux Wood Cordless Blind. I love the cordless feature on blinds and all my Levolor blinds in my home have the cordless feature. I also love the LightMaster no hole slats that allow for more privacy and light control.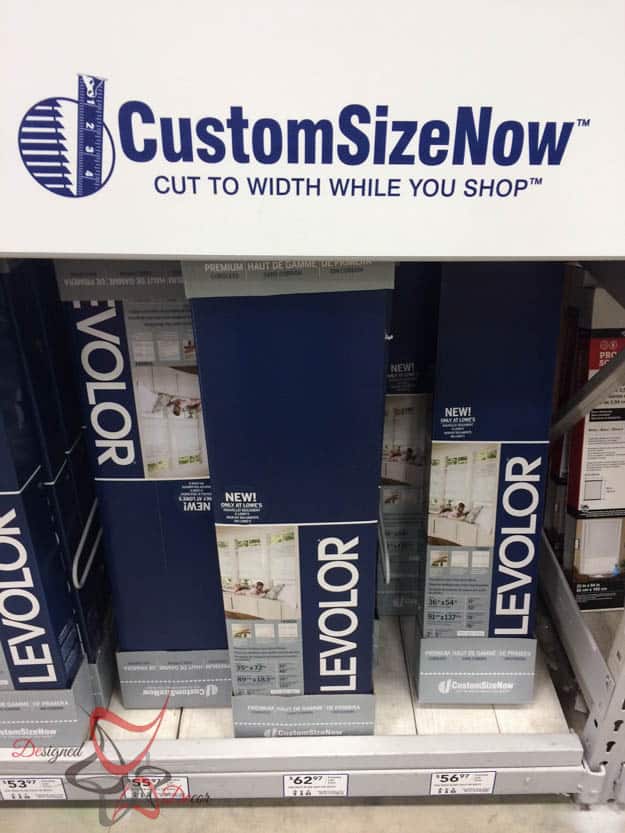 I love that you can go shopping, pick your blind and go home with a custom sized blind all in the same day. The price of these blinds were very affordable. You are getting a great quality blind with a custom size fit to your window.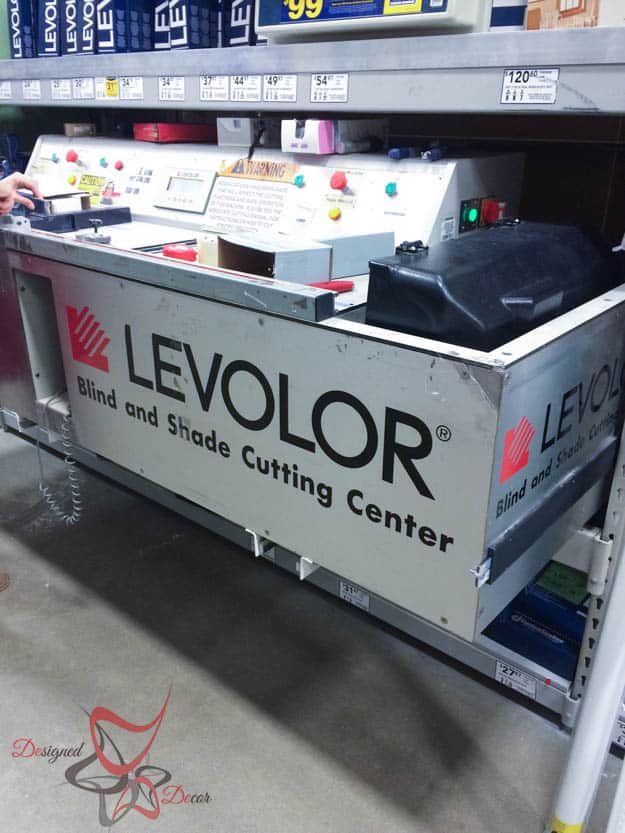 Cutting the blind was quick and simple. The gal at the cutting center simply asked for the measurements asked a few questions to decide that they were actual measurements without any deductions.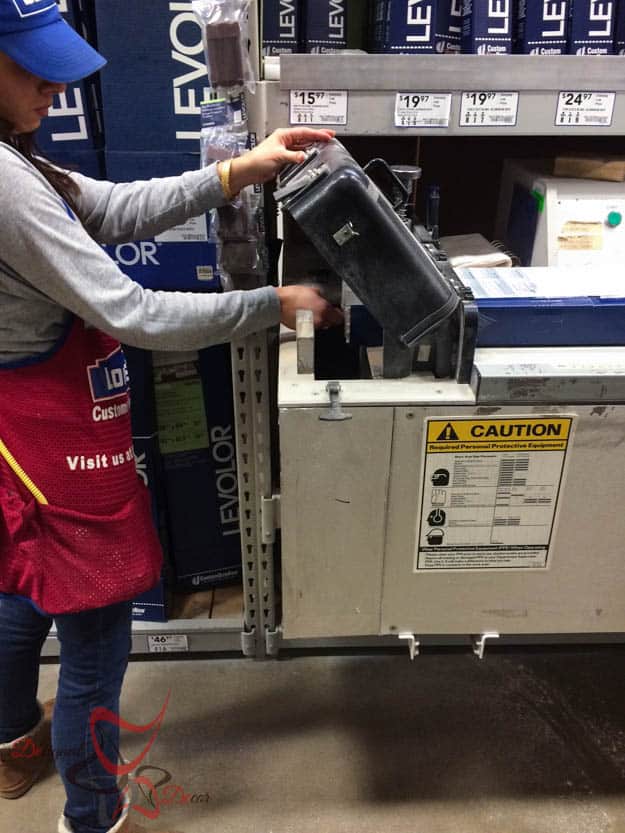 She quickly sets the machine to the correct calibration, places the blind in the cutter and presses the cutting button. It took about 40 seconds to cut a side.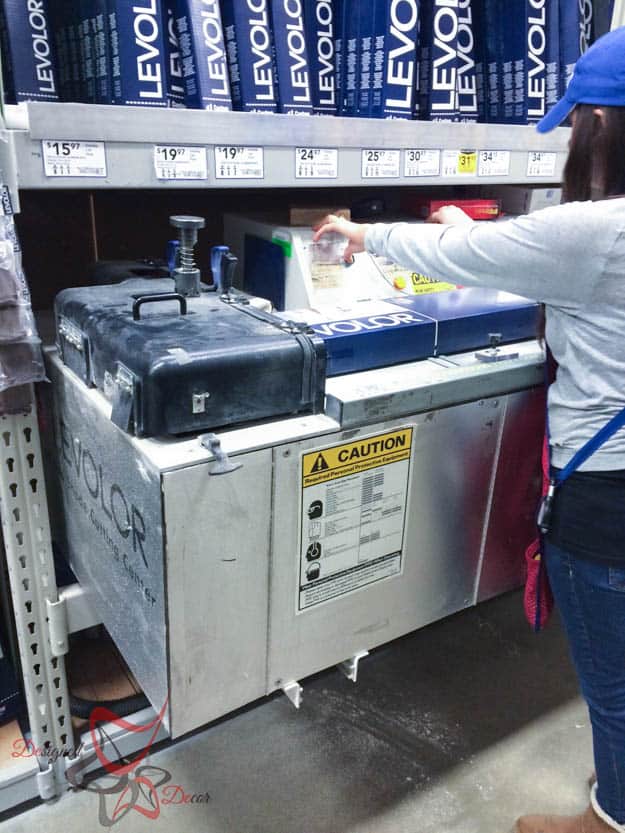 I am impressed with how simple the entire process is. Another reason why I love the Levolor product.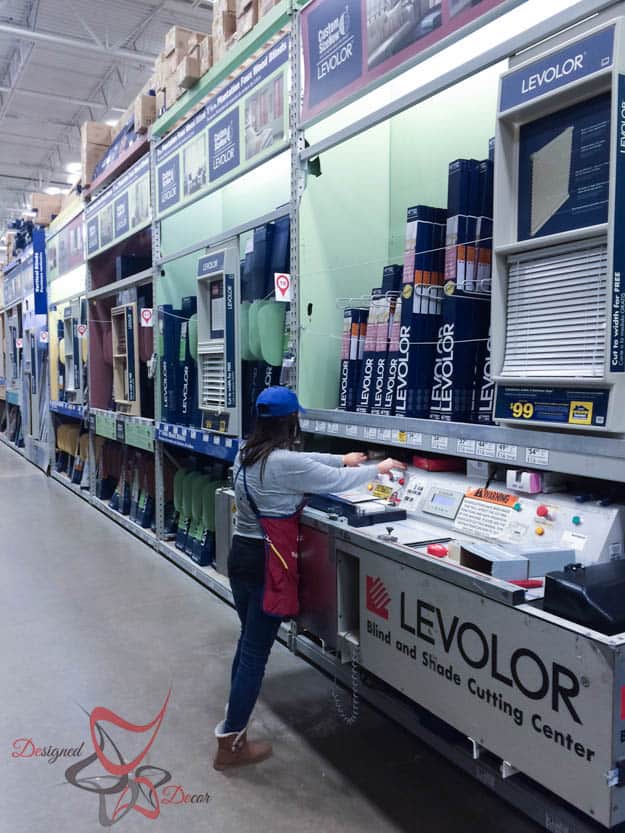 If you have never considered purchasing the Levolor "Custom Size Now" I would really recommend you go and check out the displays and see the great selection they have. I am completely sold on this process and can't wait to get these installed. I will be showing you the space that I am working on and how the blinds look instead of my crappy roller shades!
Stop over to see the blinds in their new space and too see what my next house project is!

Join the DD Community!
Join the Designed Decor Community and receive weekly free tips on DIY home projects, painted furniture, decorating, and much more.