Are you considering bleaching wood furniture? In this blog post, we'll answer all the questions you may have about what kind of bleach to use, and how long it will take to complete the process. We'll discuss what materials and tools you'll need and how to effectively bleach wood furniture. So if you're curious about bleaching wood furniture, read on for our expert advice!
Bleaching Wood Furniture
First, let me start by stating: This is not a process for those who want a quick result. If you want to take the easy way, check out my online furniture painting workshop on how to use paint for a driftwood finish. The driftwood finish will get you the result you are looking for without stripping and sanding.
The first step is to strip off the original finish of the furniture. You have a few different methods for this process.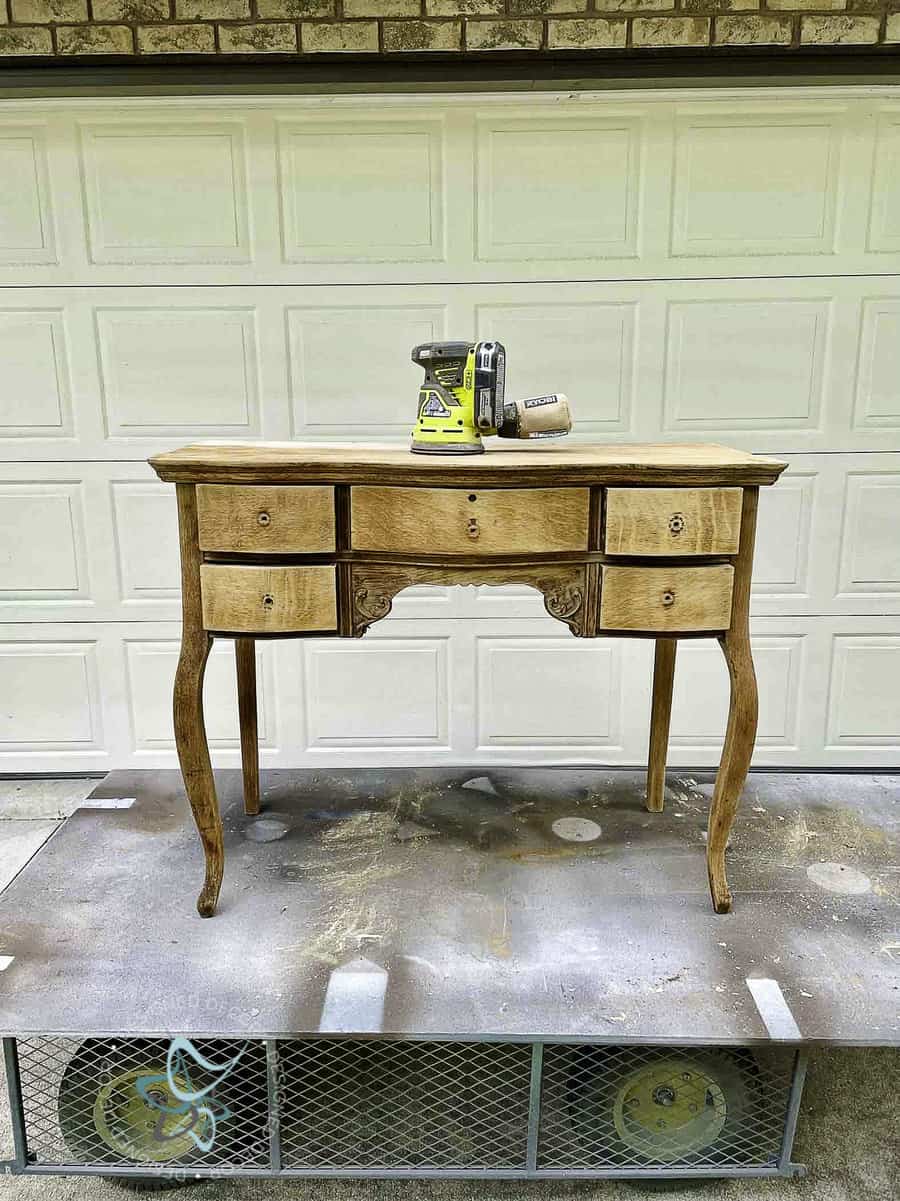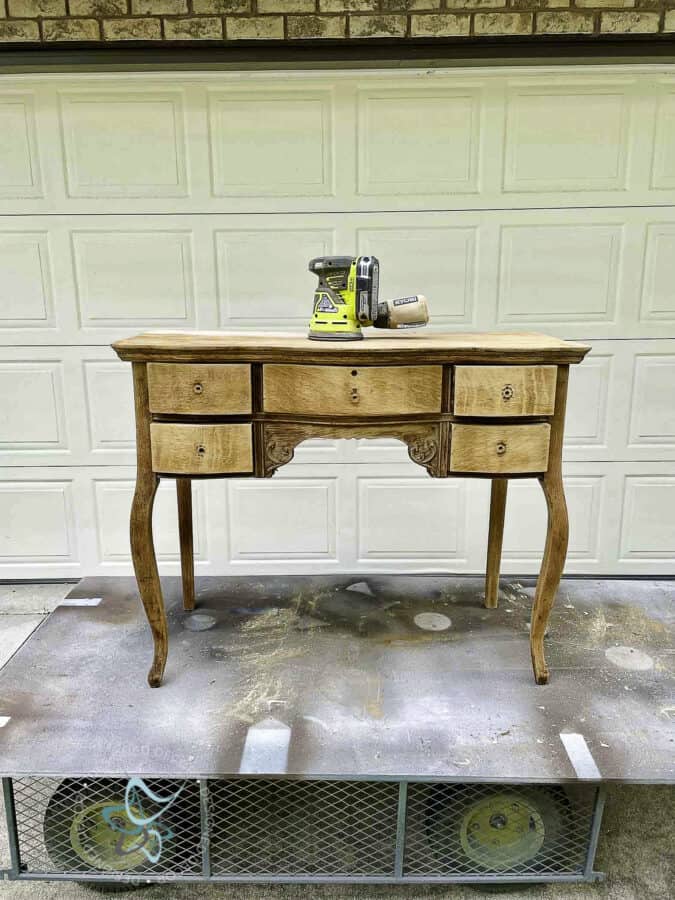 This post contains affiliate links. Click here to see my full disclosure policy.
I will always opt to sand off the finish first. However, if the furniture has paint, you might need to use a paint stripper. I recommend multi-strip over citristrip for an environmentally friendly stripper or if you need the heavy chemicals, try this 2-minute remover for stripping paint and varnish. The latest craze is using oven cleaner to strip down the furniture. The jury is still out on this method. I would not recommend this form of stripping for antiques(valuable pieces) as it is very harsh on the wood and could ruin the longevity of the furniture.
If using a product stripper, you must sand the entire piece down after stripping. After sanding, thoroughly clean off the furniture to remove all the dust.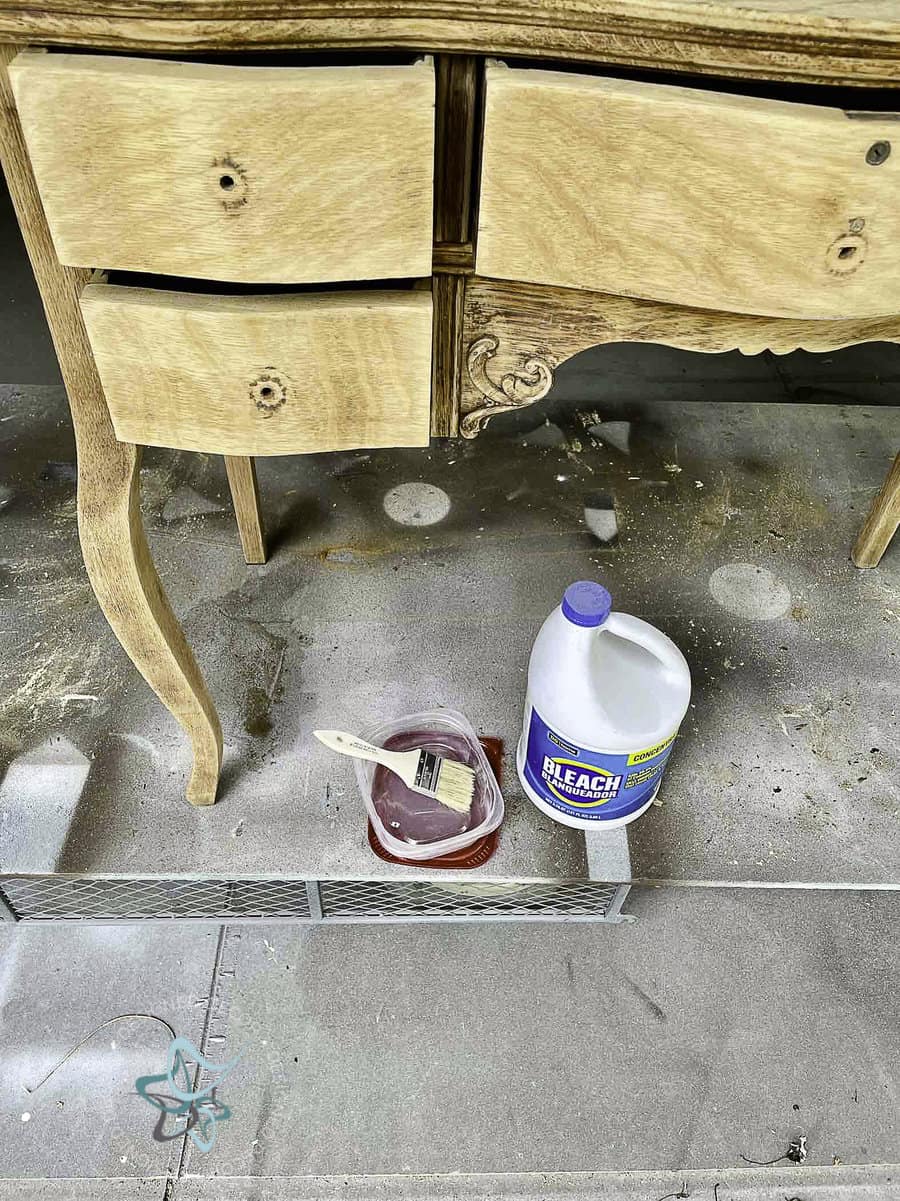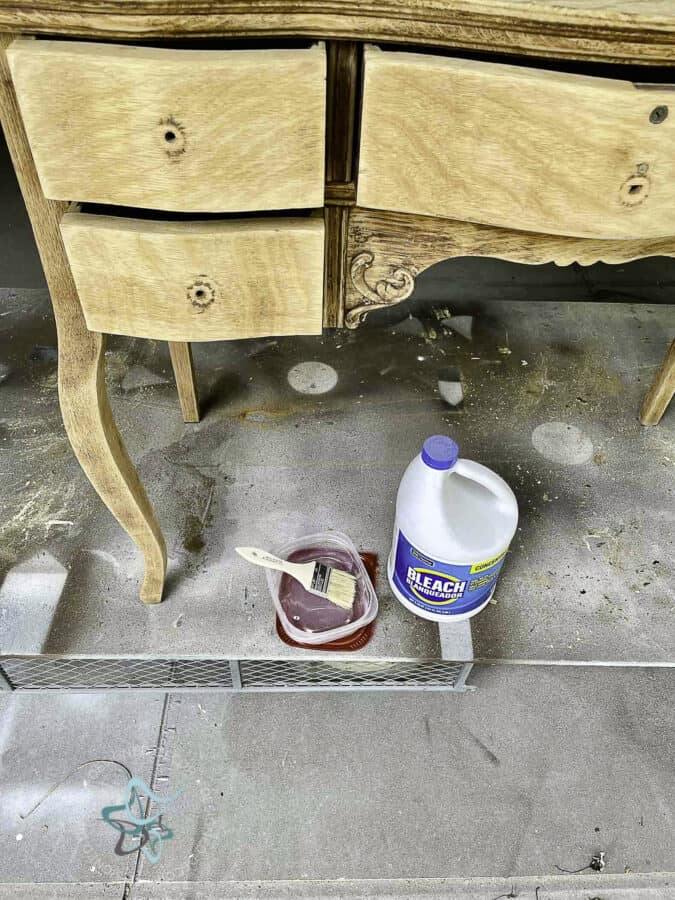 Applying the bleach
I applied household bleach directly to my furniture using a chip brush. Make sure to do this process on a sunny day as this helps to activate the bleaching process. I did this process 3 times. Each furniture piece and wood type will react differently to the bleaching process.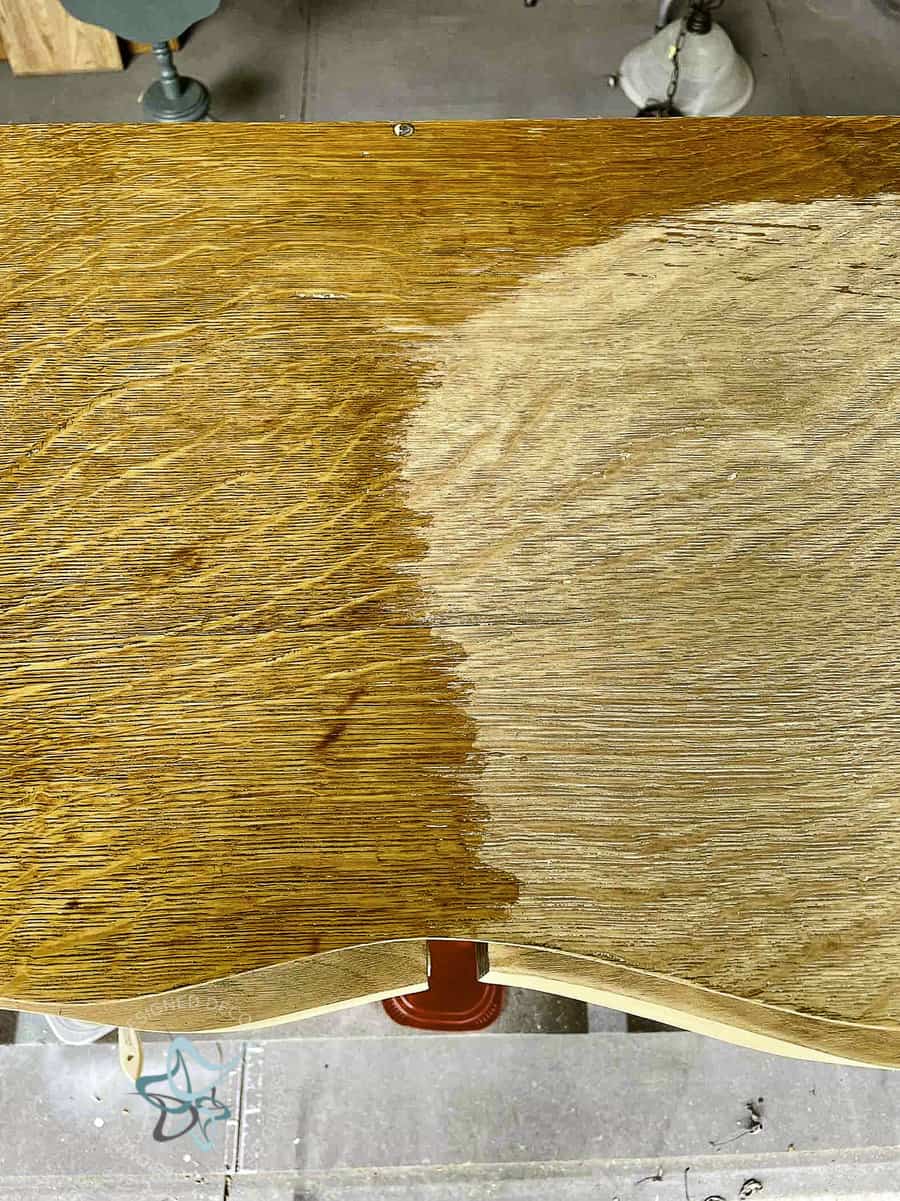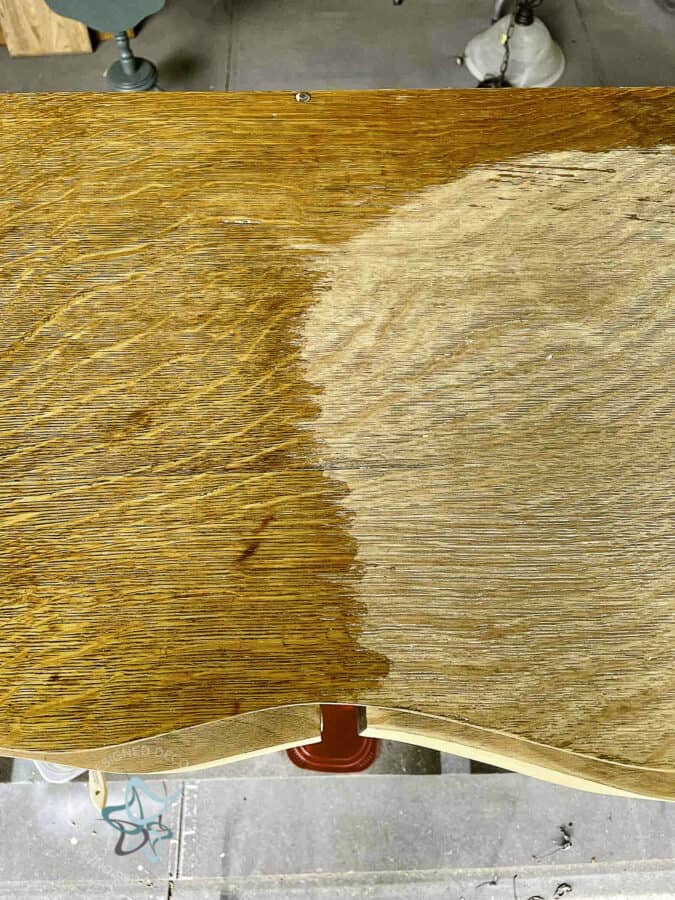 My oak table had so many red undertones in the wood. It looked great when it was dry, however, once you place any liquid on it, the red still showed through.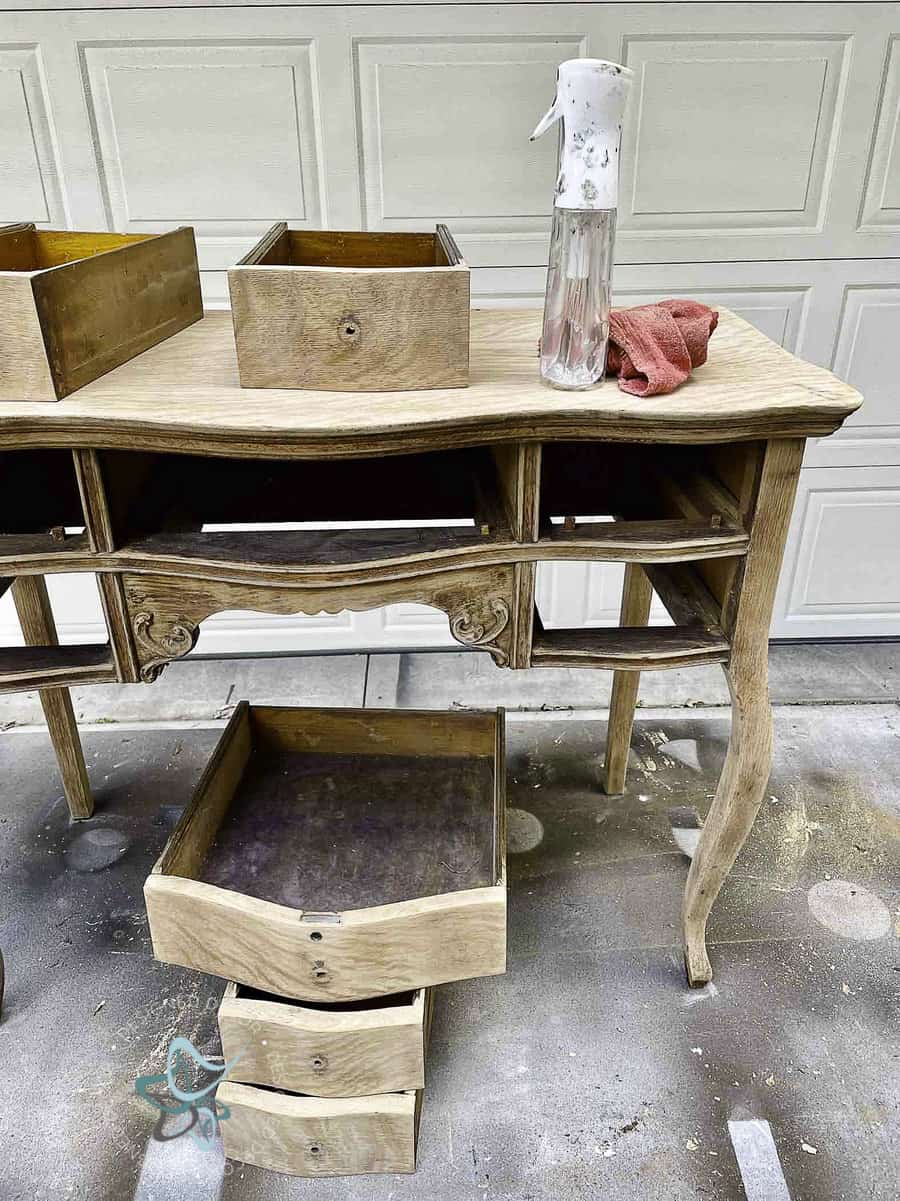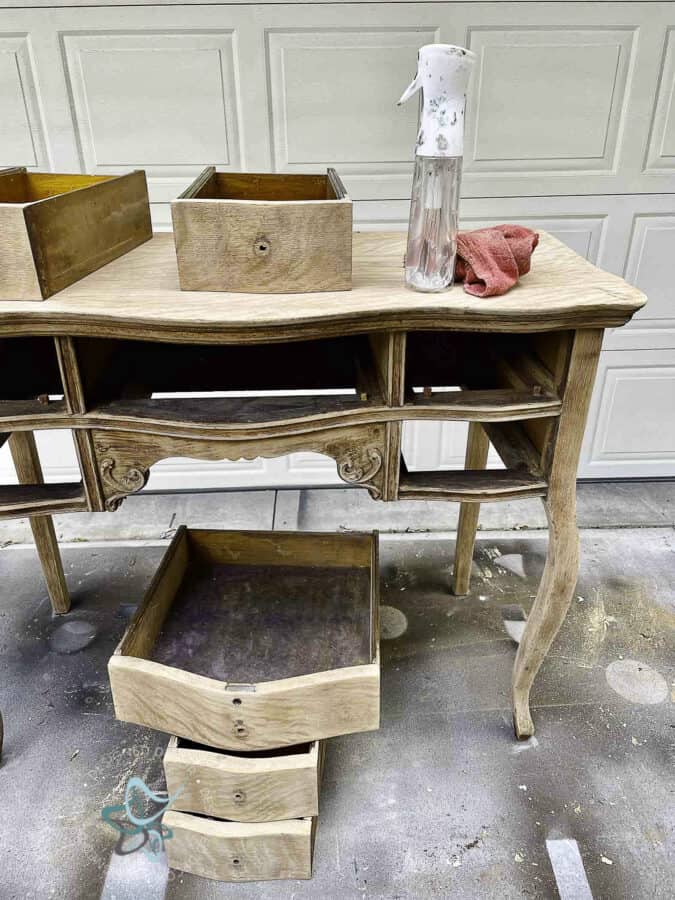 After you have achieved the bleach tone, you will need to lightly spray the furniture down using water to deactivate the bleach chemical process. Please, do not hose down your furniture, just use a spray bottle and clean towel to dry. Also, leave it in the sun to completely dry.
Once you've bleached, neutralized, and dried the wood, you will feel that the wood grain has become coarse. Sand it with 120-grit sandpaper then finish it with 220-grit paper for a smooth finish.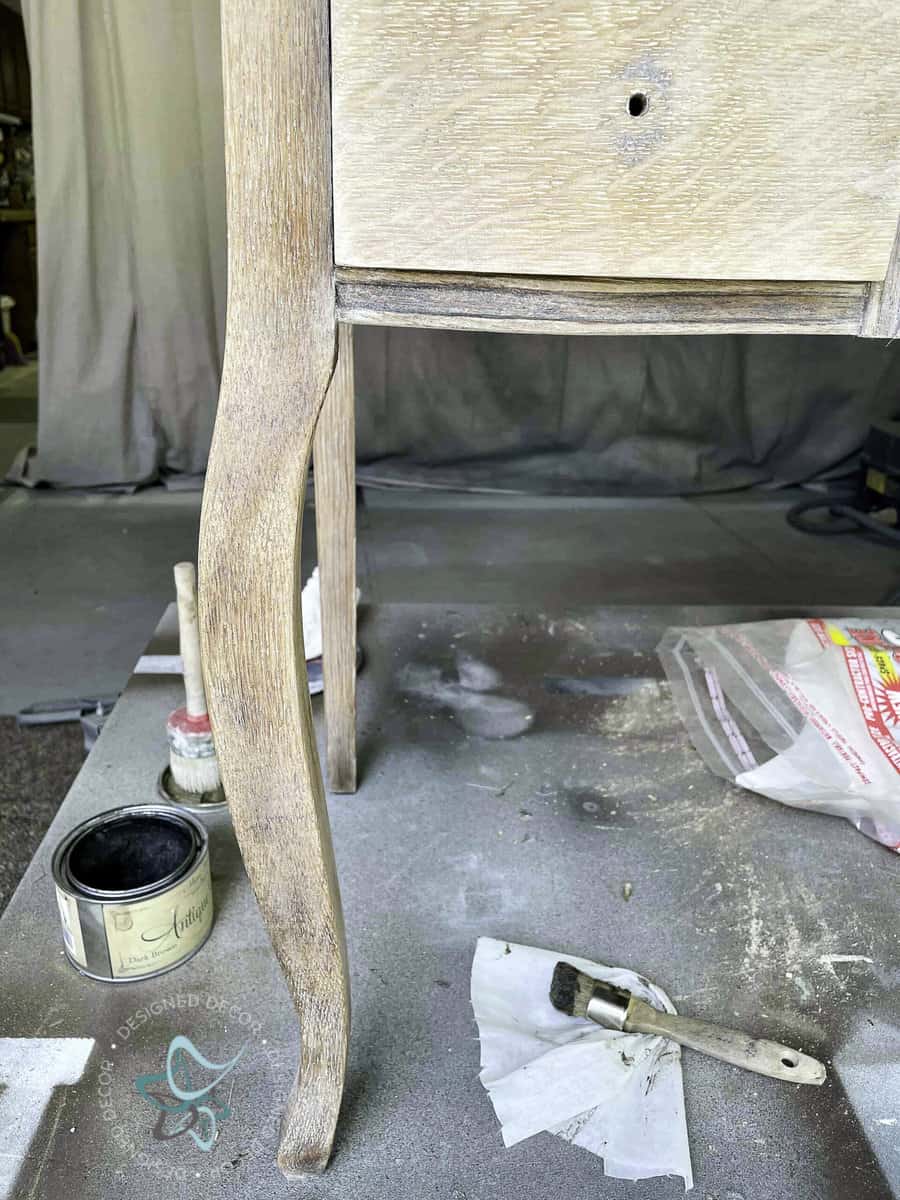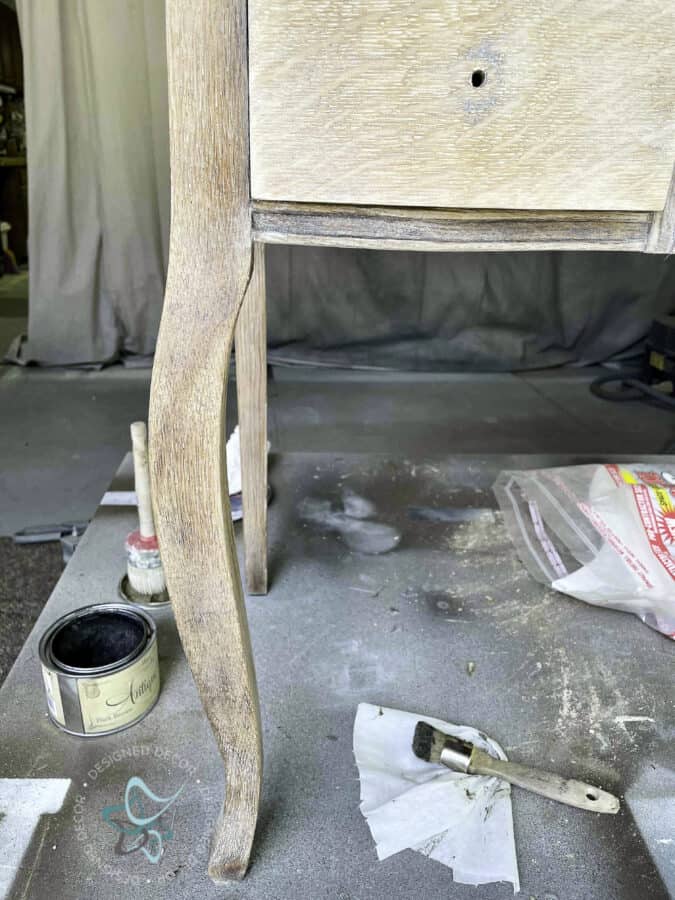 Make sure to seal your furniture for the longevity of the wood to prevent it from drying out. This piece was sealed with white wax to bring out more white tones. I attempted to use clear wax, however, I was still having red undertones when applying the wax. I also applied some brown wax around the edges of the top, the frame, and the carved wood accents.
Questions for bleaching wood
This is one furniture finish that has SO many questions and so many different results. Therefore, let's attempt to clear up the confusion to help you achieve lasting bleach wood furniture.
What are the different products to use for bleaching wood?
HOUSEHOLD BLEACH- This is a popular form for achieving a light wood finish. Since my oak wood had red undertones the household bleach was not as effective as I would have liked. Household bleach will remove stains or dyes but will not alter the actual color of the wood.
WOOD BLEACH – This is also known as oxalic acid. It will remove stains without removing the natural color of the wood. This would be great for water-damaged furniture or other stains. I personally would not use it to achieve the raw wood finish.
2 PART A/B WOOD BLEACH – This is the product that will change the actual color of the wood. I would recommend using this product for any type of wood that has natural red/orange undertones, like maple, cherry, cedar, and some oaks.
What is the BEST method for bleaching wood?
Again, this depends on the type of wood you have on the furniture. After stripping and removing the paint, stain, and varnish, do a test. If you apply water and see red undertones, I would use the 2 part wood bleach for all orange and red undertones. This is wood like oak, cherry, cedar, and mahogany. If no red undertones, you can probably get away with household bleach.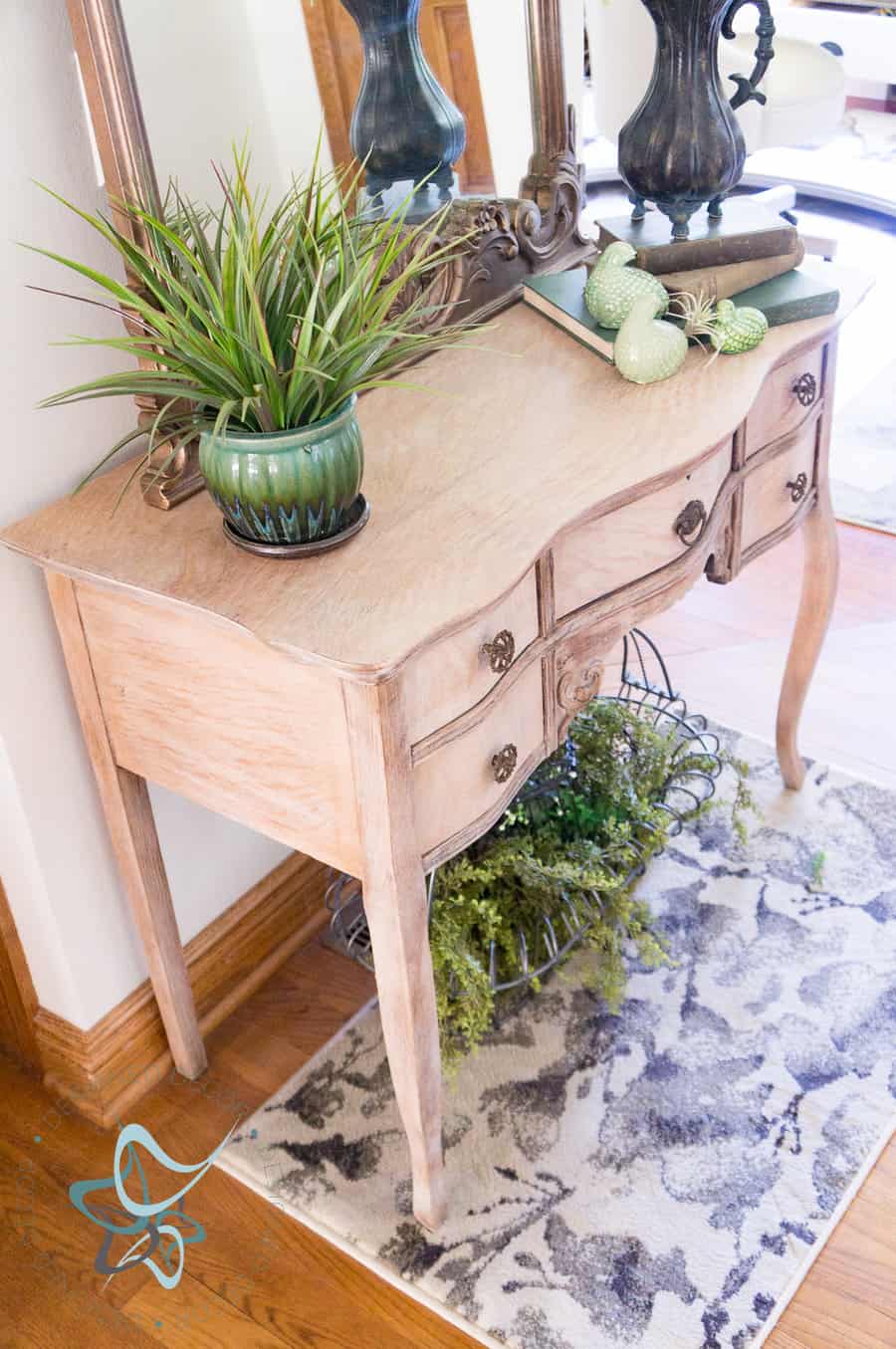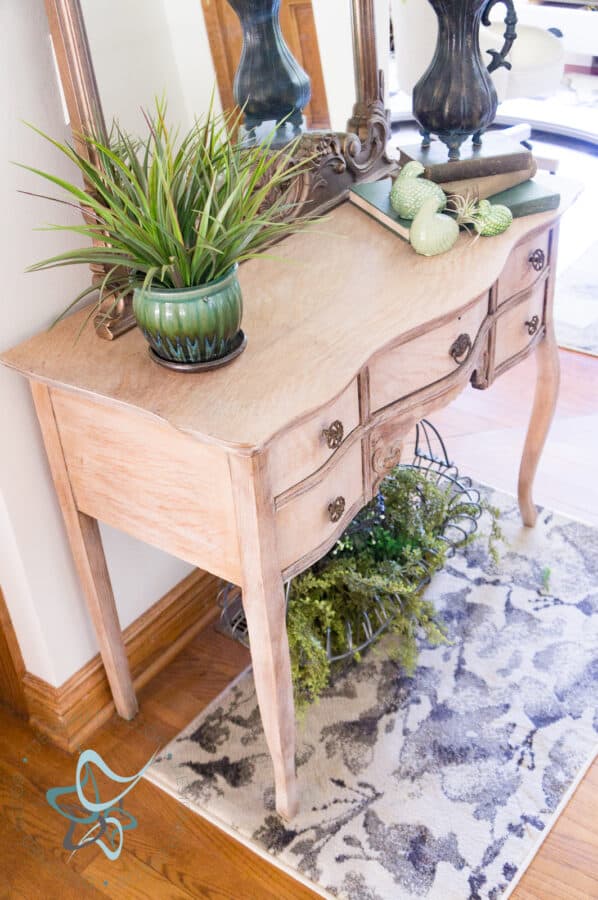 Does bleach damaged wood?
Yes, using bleach and any chemicals can cause damage to wood furniture. Applying water and other substances to wood will raise the grain and dry it out. You need to properly neutralize, sand, and seal the furniture to protect it.
Can you bleach any type of wood?
Most woods can be bleached, of course, you need to understand the types of woods as each will produce different results. It is important to know what kind of material you will be working with along with understanding the undertones of each species. Knowing the types of woods will help you to pick the best product to use for the bleaching process.
Sometimes, many older pieces had veneer tops and side pieces. The veneer can not be bleached. If you discover a veneer top, you will need to remove the veneer. Watch this video below on how I like to remove the veneer.
How long does it take bleach to lighten wood?
Apply the bleach product as many times as needed until you achieve your desired finish. Every wood is different and each will react differently. Remember that sitting the furniture out in the sun will help with the bleaching process. Don't rush it, this can be a multi-day process.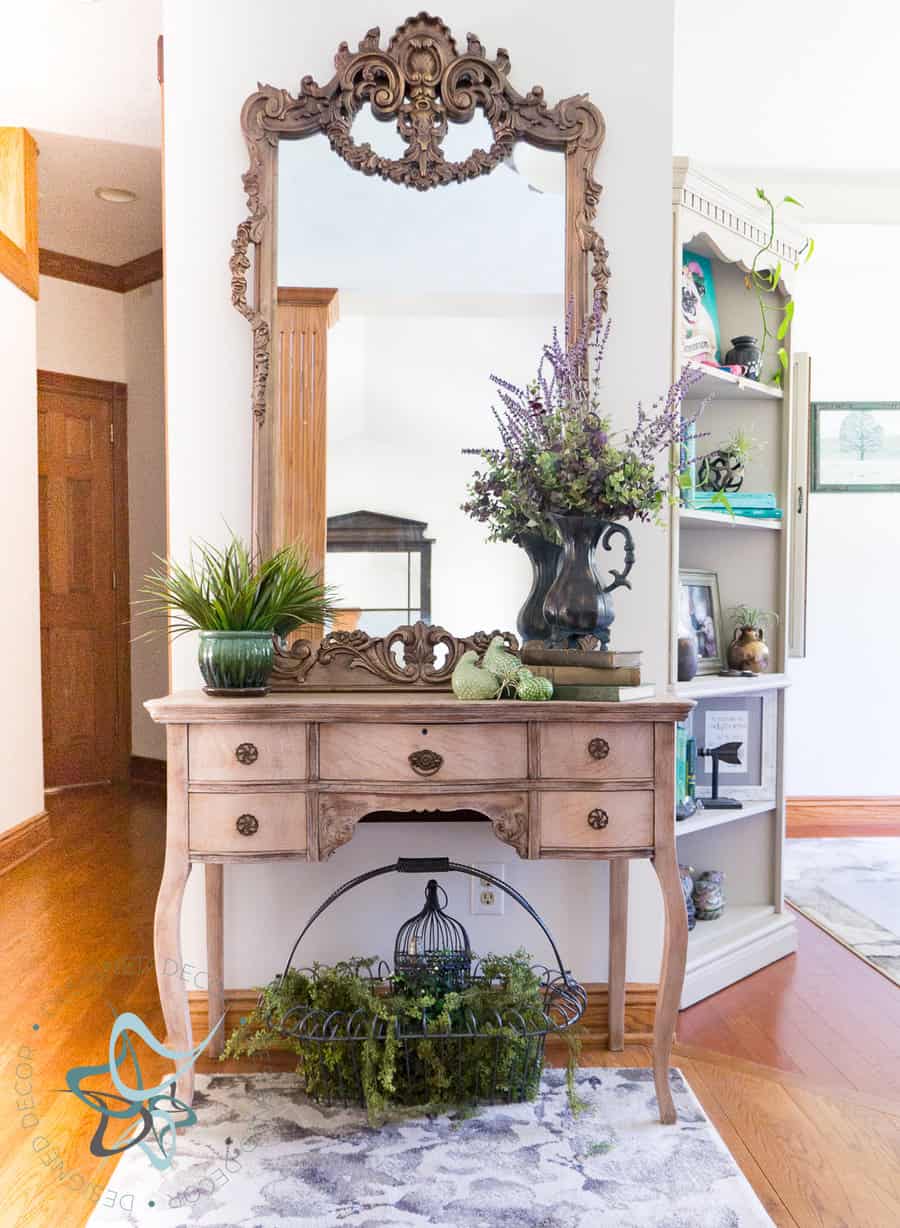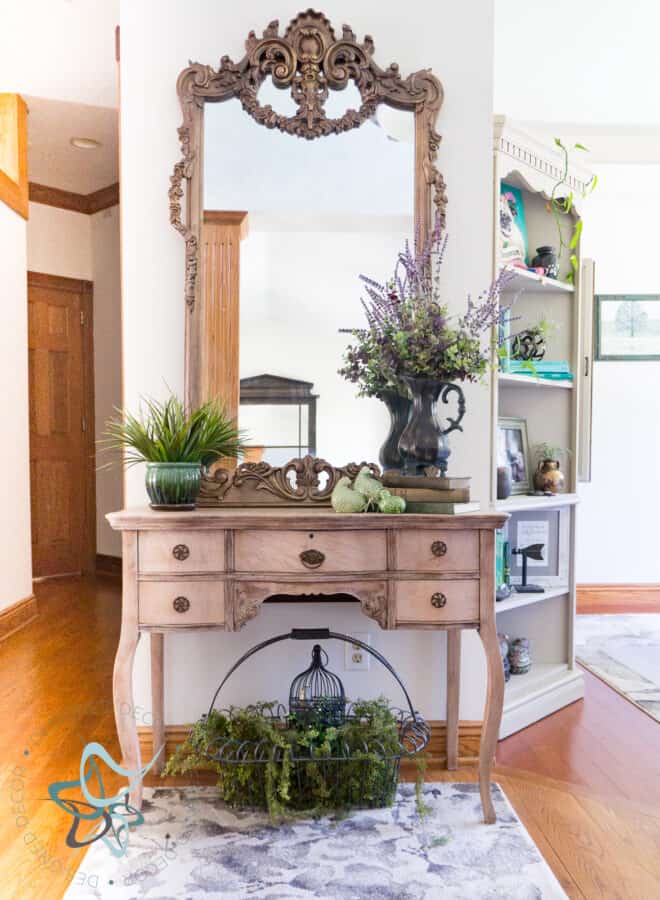 Can you bleach wood without sanding or stripping?
Unfortunately, you have to do the work by removing the varnish and stain in order to get the best bleaching results.
What different ways can I achieve the raw wood finish?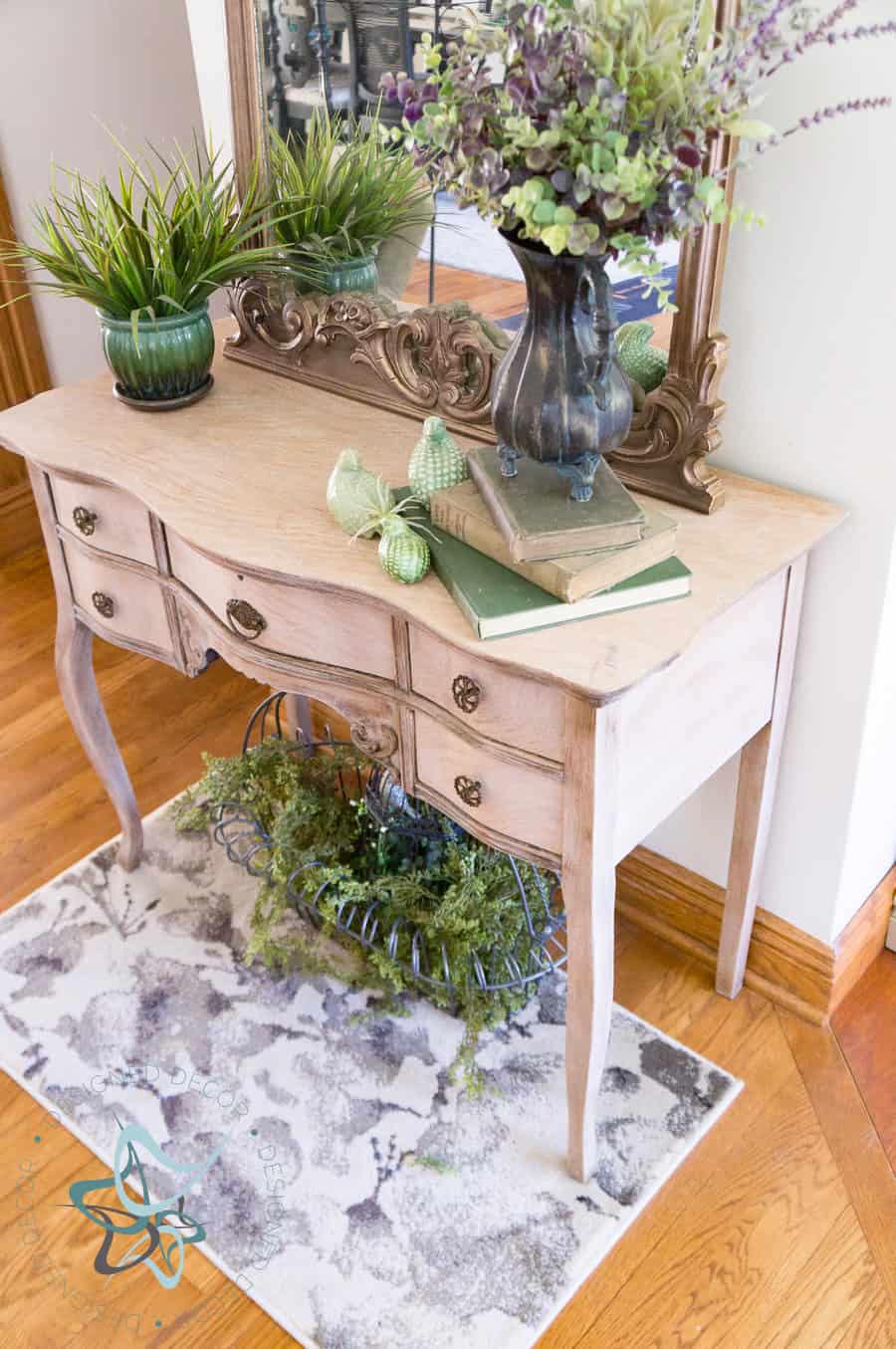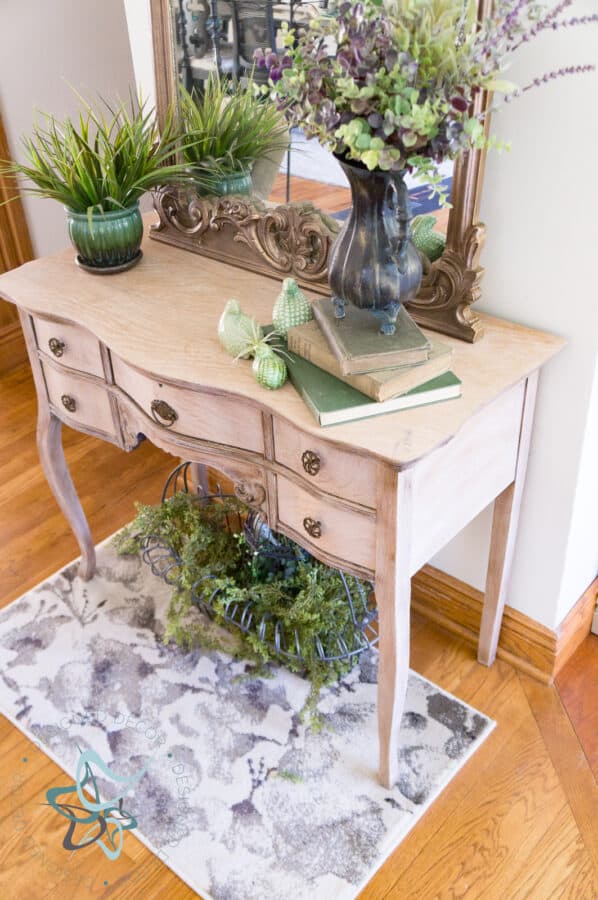 Discover these other helpful furniture painting tutorials
Discover more Inspirations by clicking on each category photo





Join the DD Community!
Join the Designed Decor Community and receive weekly free tips on DIY home projects, painted furniture, decorating, and much more.