Have you seen the growing trend for Driftwood Finished Furniture? You know the designer look that you see in all the magazines from Pottery Barn, Arhaus Furniture, and Restoration Hardware. Painted furniture is growing in popularity over dark wood finishes. So take your outdated or antique dark wood furniture and create a driftwood finish with paint. This DIY driftwood finish will save money by doing it yourself and also saving an old outdated piece of furniture.
This driftwood paint finish can be created on any piece of furniture or home decor accessory.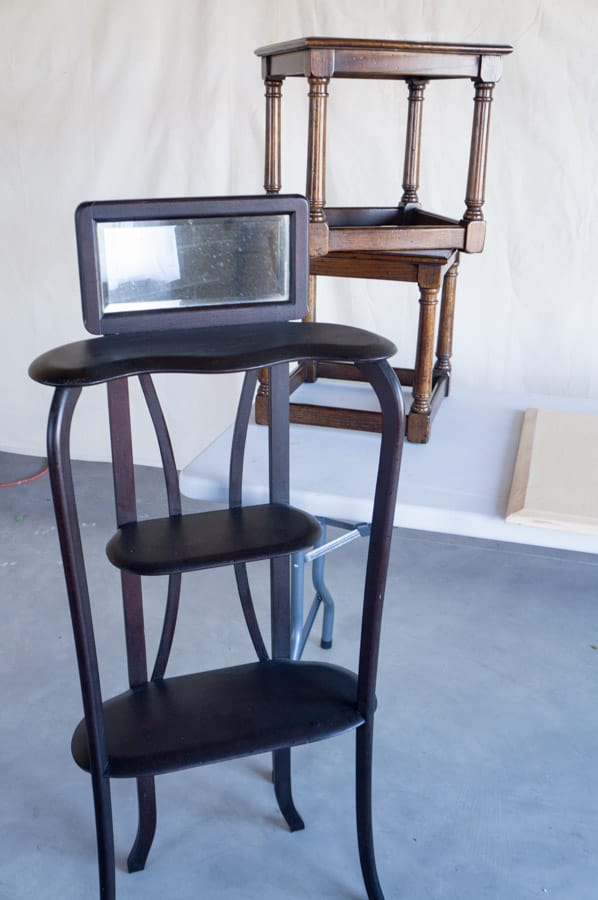 My client/friend purchased a new shelving unit that had a weathered driftwood look. She wanted her current pieces to match the new shelves. So I created a Restoration Hardware paint technique on her furniture to give her home a more updated cohesive feel.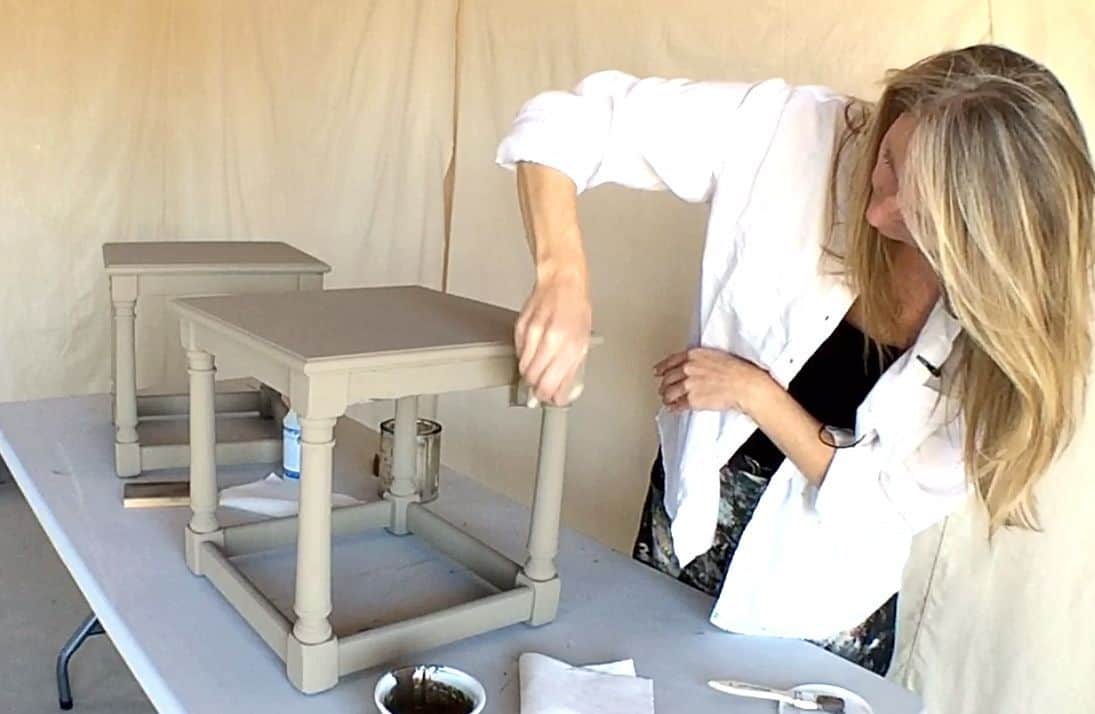 I began by properly prepping the furniture, priming the dark wood, and giving them each a good first coat of chalk paint.
Faux Driftwood Paint Finish
You can learn how to paint a faux driftwood finish for your own furniture pieces using my easy no-fail paint method.
In this online furniture painting workshop, you see the step-by-step process on actual furniture pieces and not just a small sample board. I like to teach how to paint furniture and paint techniques on actual pieces of furniture. This allows you to see the end result and not have to imagine what the furniture piece would look like from a small sample board.
You will learn with a step-by-step guided video that will take away the confusion and you also receive a supply list, proper tools, and the paint colors you will need to achieve a painted driftwood finish.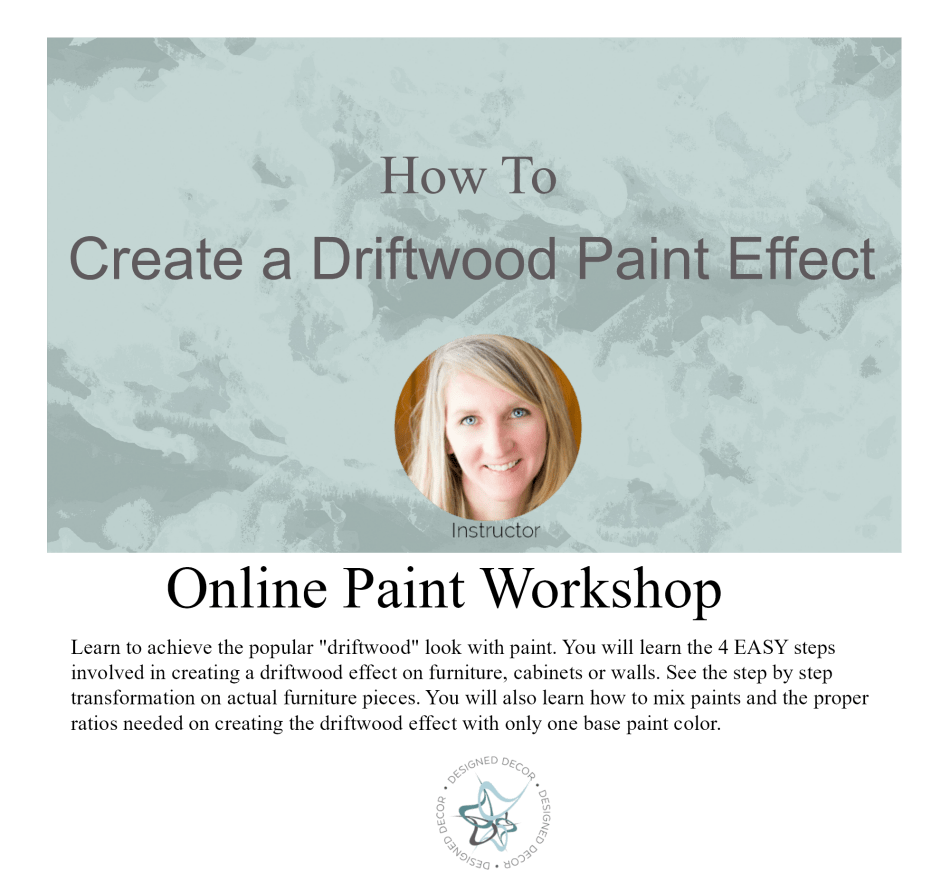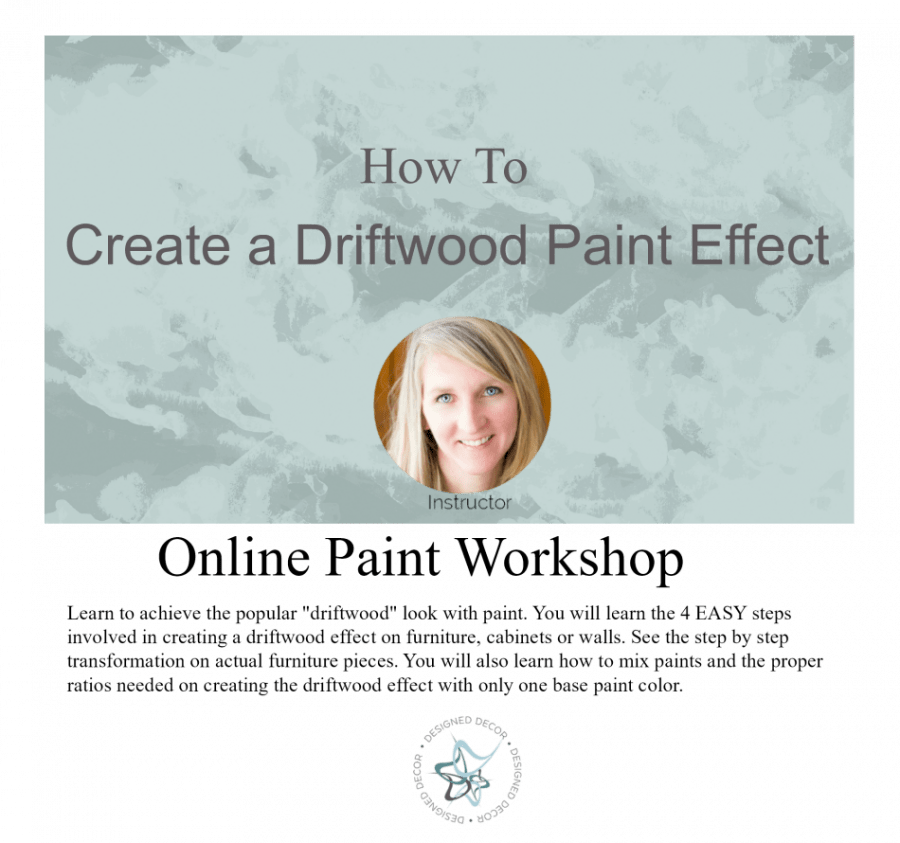 In part 2 of the workshop, you will learn to use one base paint color to make the 3 different paint colors needed for the driftwood paint effect. This will save you money from buying 3 different paint colors. You will learn how to mix the paints with the proper ratios needed to create the driftwood effect. See this one paint technique using a grey color base and also a beige color base.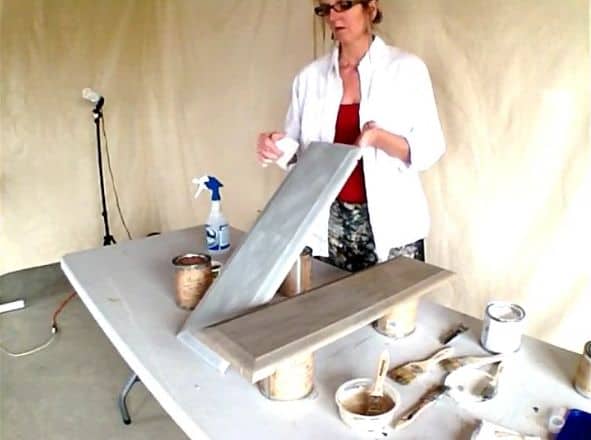 Learn this driftwood painting technique in 4 EASY steps. This driftwood faux finish can be used on furniture, home decor, cabinets, or walls.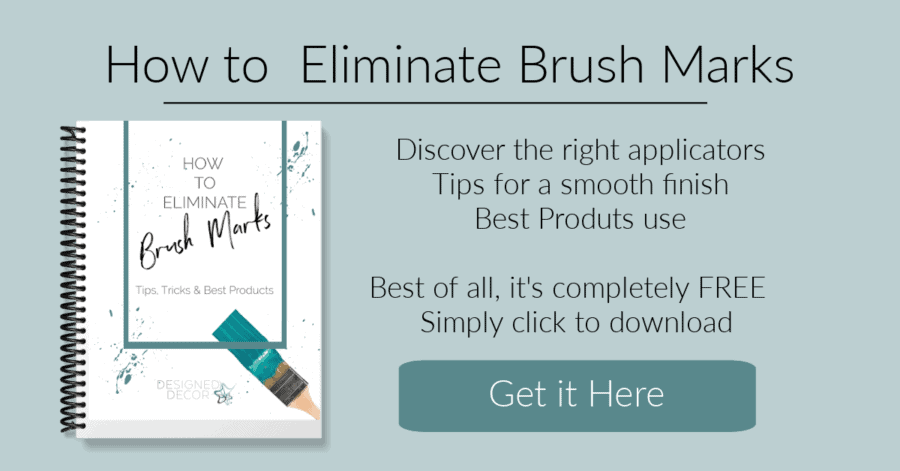 Another great finish is to bleach furniture. It is a harder and longer process but with the right wood furniture, you can achieve great results. Learn how to effectively bleach furniture.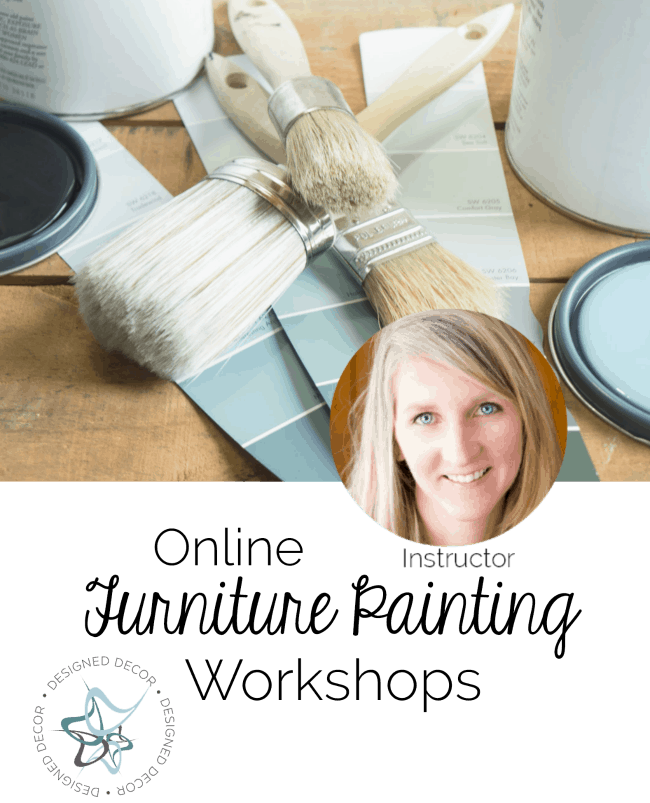 Make sure you check out the other easy-to-learn furniture painting workshops.





Join the DD Community!
Join the Designed Decor Community and receive weekly free tips on DIY home projects, painted furniture, decorating, and much more.