Have you ever wanted to darken an existing finish? Have you ever looked at your table and thought, "I would love this table if it was just a little bit darker." The thought of stripping and sanding the furniture stopped you in your thought process? Well, I am here to show how to easily darken stain without stripping.
This process can be used on furniture and hardwood wood flooring.
How to Stain Wood Darker
Step 1: Lightly Hand Sand
Start by lightly hand sanding the furniture. You are only doing this to remove the shiny surface, dirt, grease build-up, and to smooth out any rough spots. Make sure to use light grit sandpaper(300+) because you do not want to scratch the wood with heavy grit sandpaper. Sand in the direction of the grain.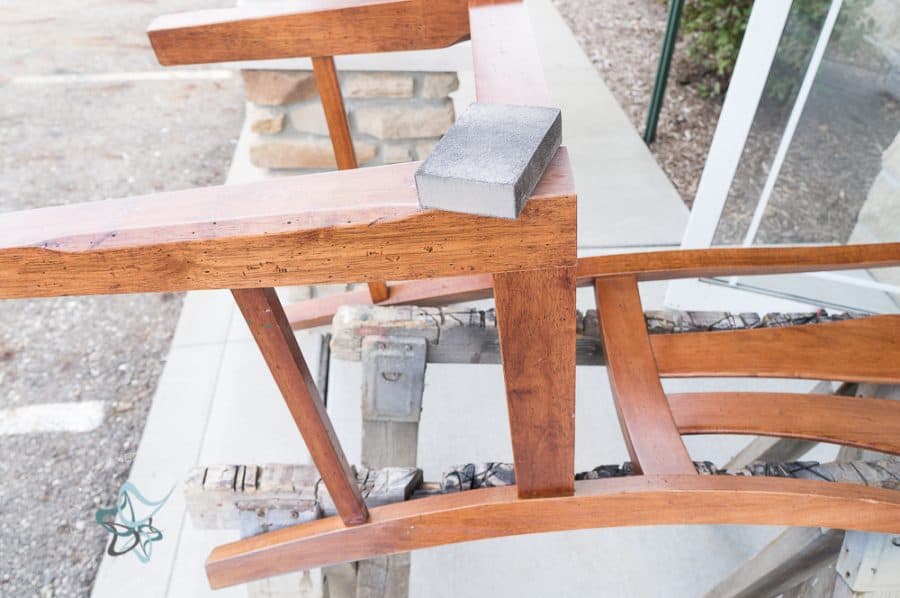 This post contains affiliate links. Click here to see my full disclosure policy.
Tip- Do not use a power sander, unless you REALLY know how to properly use one, as they can cause vibration marks. Also using an electric sander could remove some of the original stains, which causes variated staining. I like to use a sanding block because it is easier on my hands and easier to grip. Here is a post on how to properly sand wood.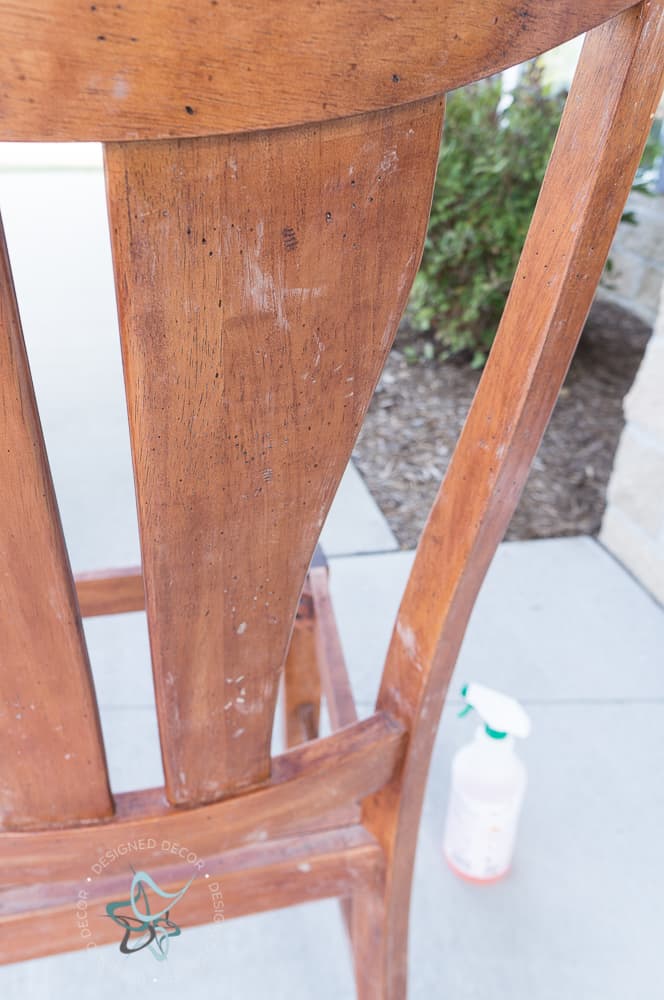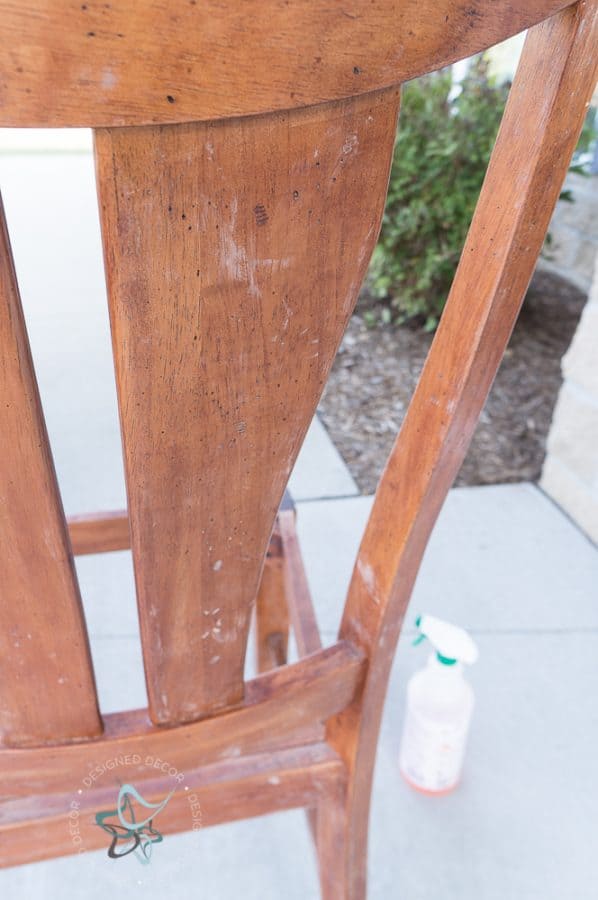 Lightly sanding also removes any build-up on the wood. The picture above shows some white marks, this is where something sticky or build-up was on the wood. Make sure to remove all the white build-up areas by continuing to sand until feels smooth to the touch.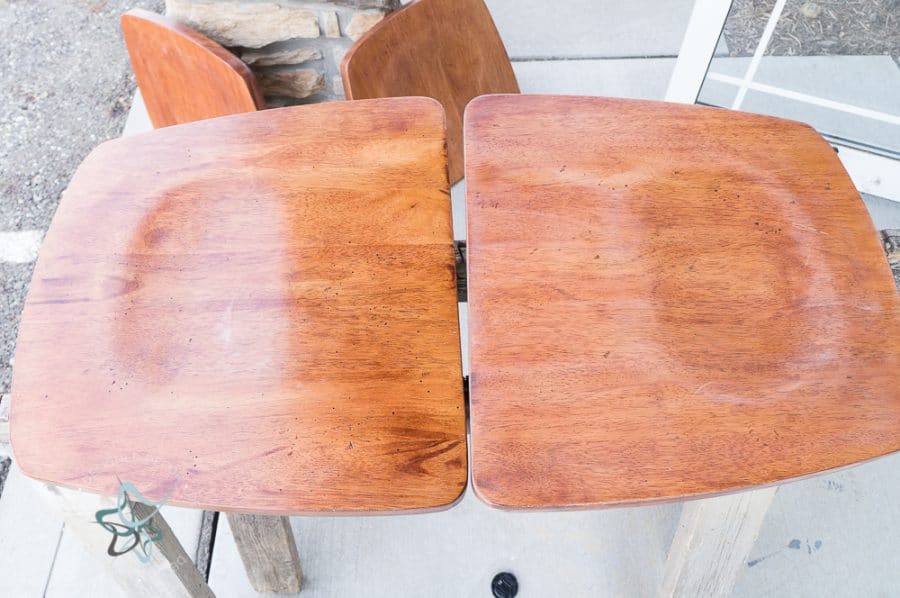 The seat on the right has been sanded and you can see the shine has been removed compared to the left one. This is all that is needed.
Step 2: Clean Wood
Clean your entire piece thoroughly using a mild cleanser. I like to use a 50/50 mix of vinegar and water. Do not use an oil-based cleaner like an oil soap. You want to keep the freshly sanded pores open and an oil cleaner will clog the open pores.
Step 3: Apply Dark Gel Stain
Apply the gel stain over the existing stained wood using a chip or sponge brush. Work in small areas as you do not want the stain to start to dry. Wipe away a small area with a clean cloth to test if the stain is dark enough. If not dark enough, reapply some gel stain and wait a few more minutes, then wipe away and blend. Make sure to keep the gel stain wet, because once it starts to dry, it is hard to remove.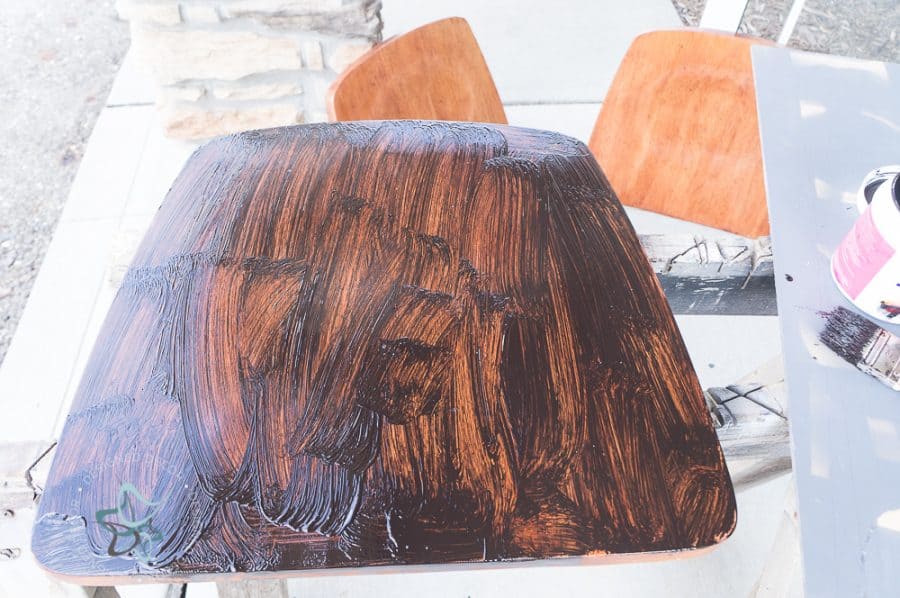 If the wood is not dark enough, after drying, let the first coat dry completely and apply another coat of the gel stain, in the same manner, to make the stain darker.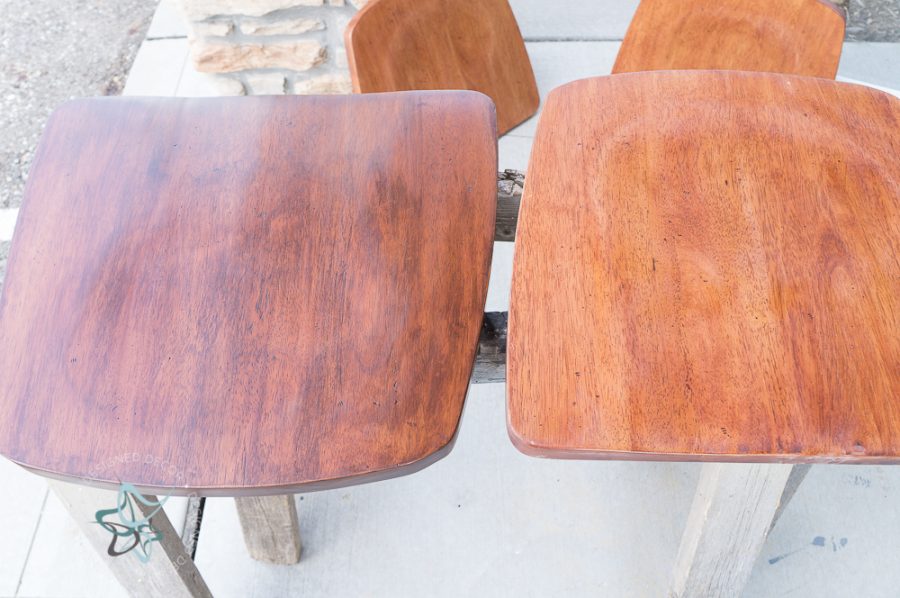 This is the before and after, after applying one coat of gel stain.
Step 4: Seal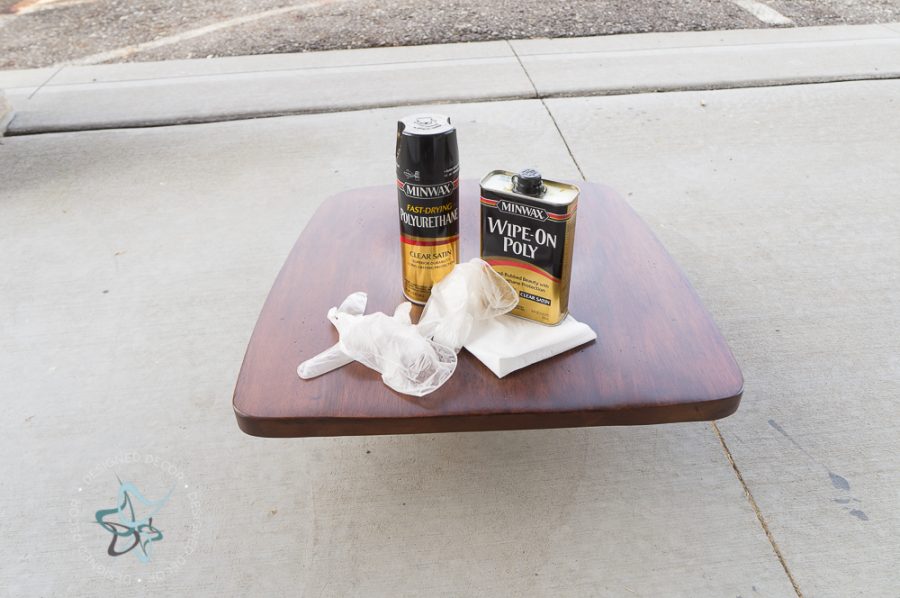 Apply a light coat of the spray-on polyurethane sealer and let dry completely. The gel stain has a tendency to lightly rub off when applying the first coat of sealer, no matter how long you let it dry. This is due to the nature of it sitting on top of the wood and not permanently penetrating the wood as it does on a raw wood finish.
Using high grit sandpaper, 400+, very lightly hand sand the dried sealer, this helps to smooth out the finish. Clean off the dust and apply a light coat of wipe-on poly with a lint-free cloth. It is best to use 2 or 3 light coats over 1 heavy coat.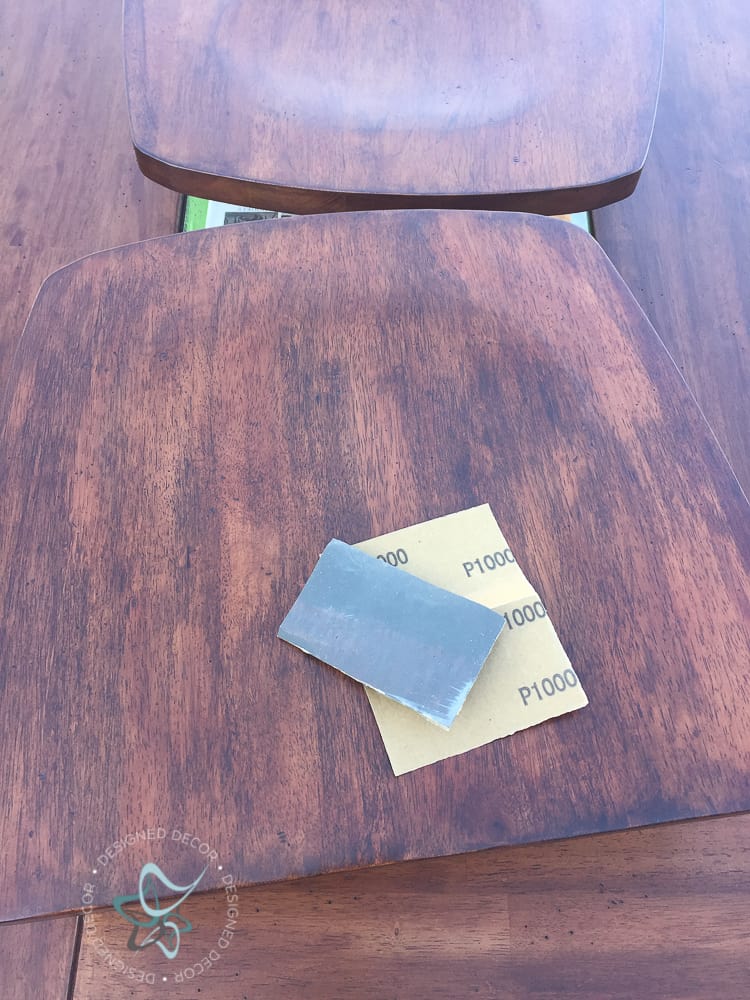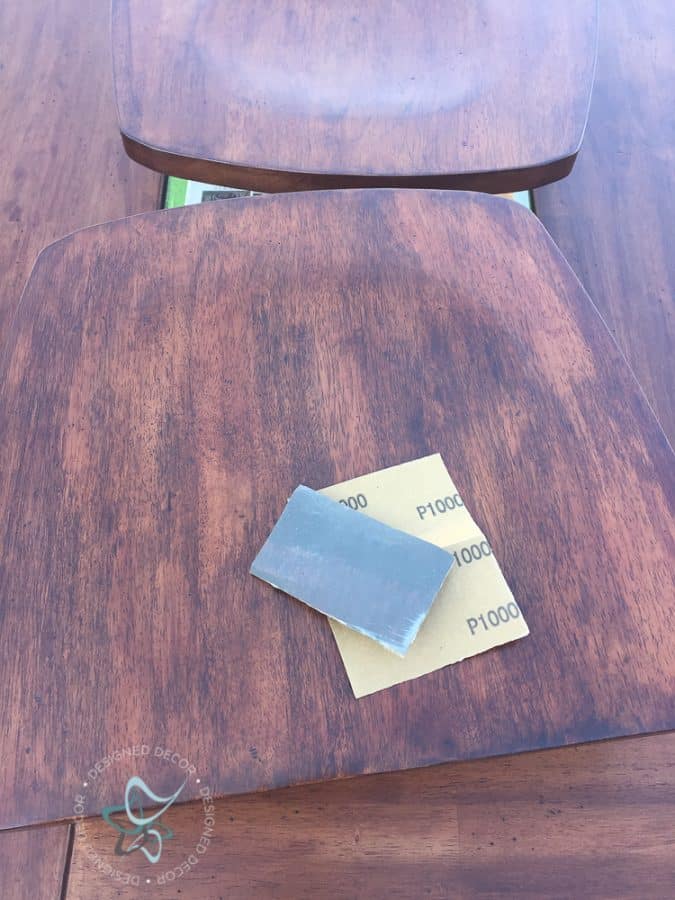 Supply List
Feel free to use any brand, however, I truly love the Minwax wipe-on poly. I have tried other brands and I love how easily the Minwax brand glides when applied. I also prefer to wipe on the poly over using a natural bristle brush or sponge brush. I feel the lint-free cloth gives a smoother finish.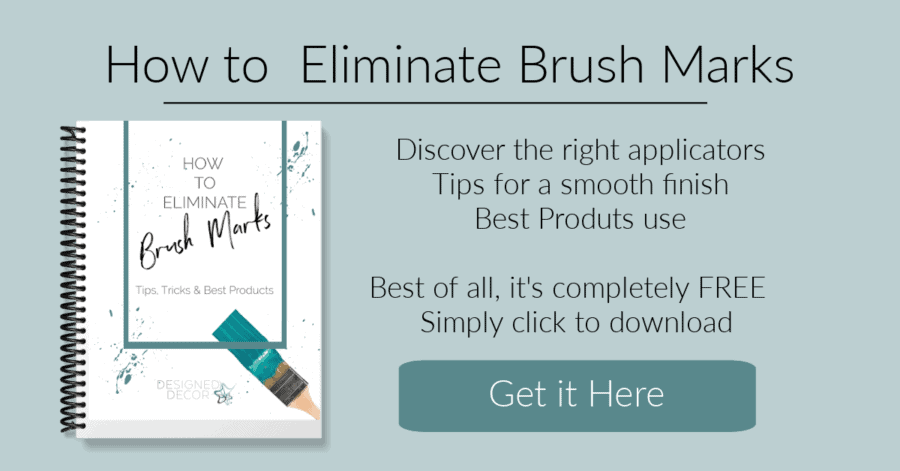 How to darken stain without sanding
I get asked this question many times so here is my opinion on not sanding.
All pieces need to be lightly sanded as I mentioned above and for the reasons I mentioned. However, if the piece you are working on is in great shape, with no shiny surface, no old flaky varnish, and is clean thoroughly, you could get away with not sanding. Each piece is very different so it comes with trial and error.
Darken Stained Wood Inspirations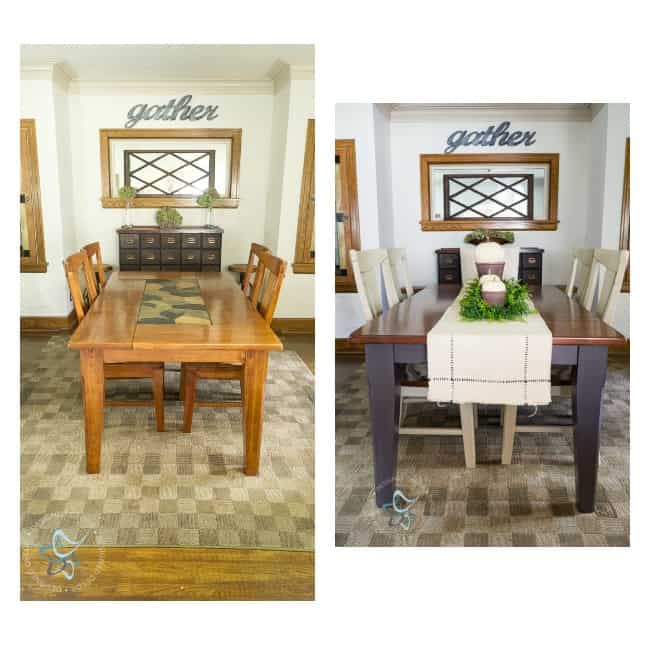 To find out what paint I used for the table in the after photo, click on the link to read all about it. dining room table makeover.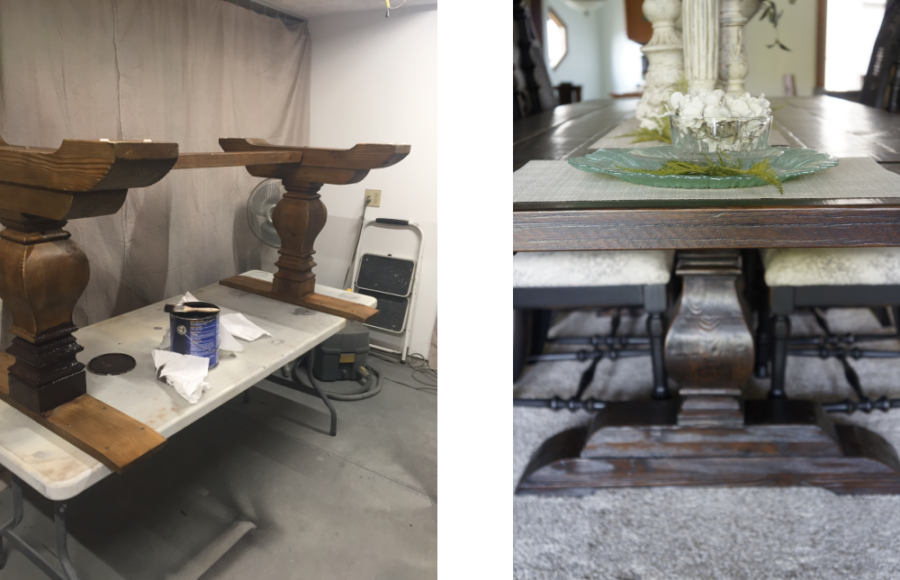 I used this same process on my Arhaus Kensignton table makeover.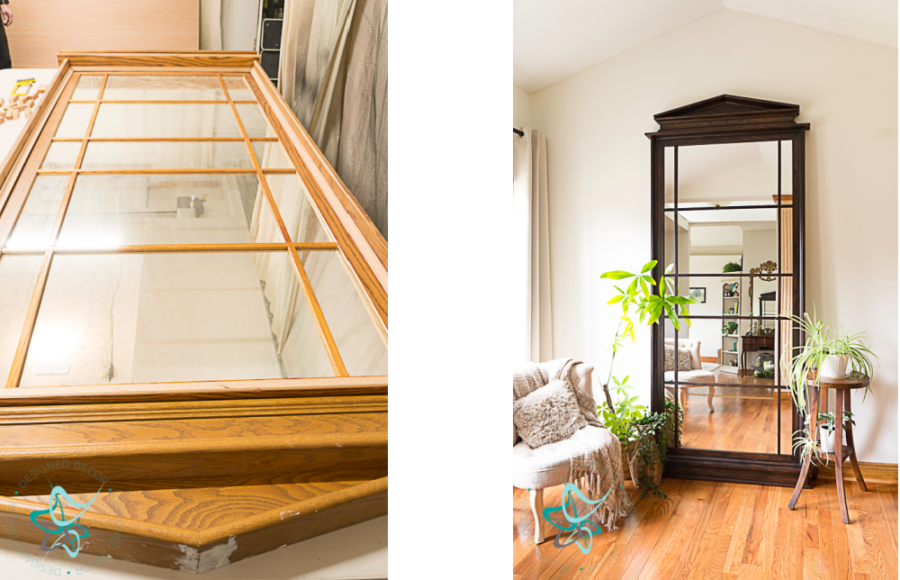 I darkened orange oak on this DIY leaning floor mirror. As well as my orange oak wood mantle.
How to stain wood floors darker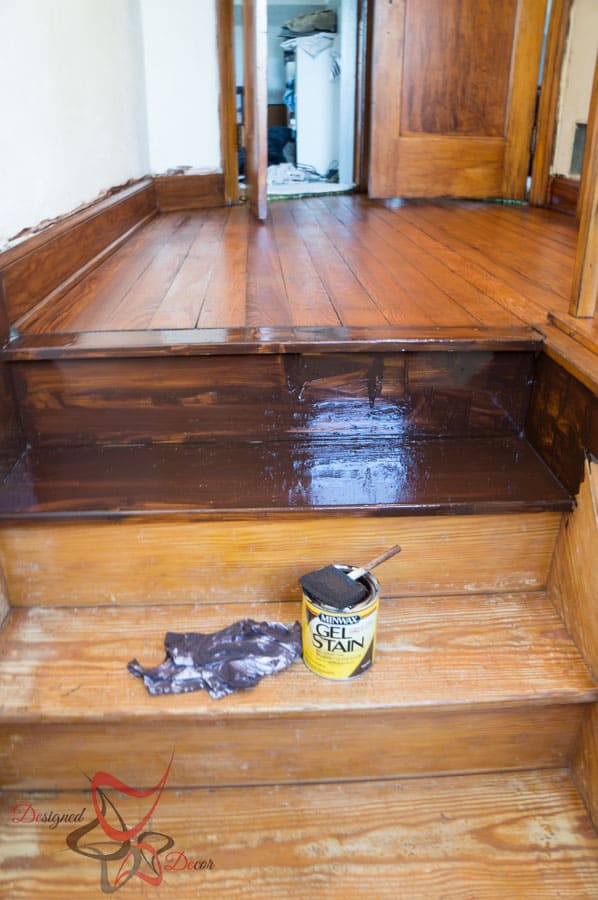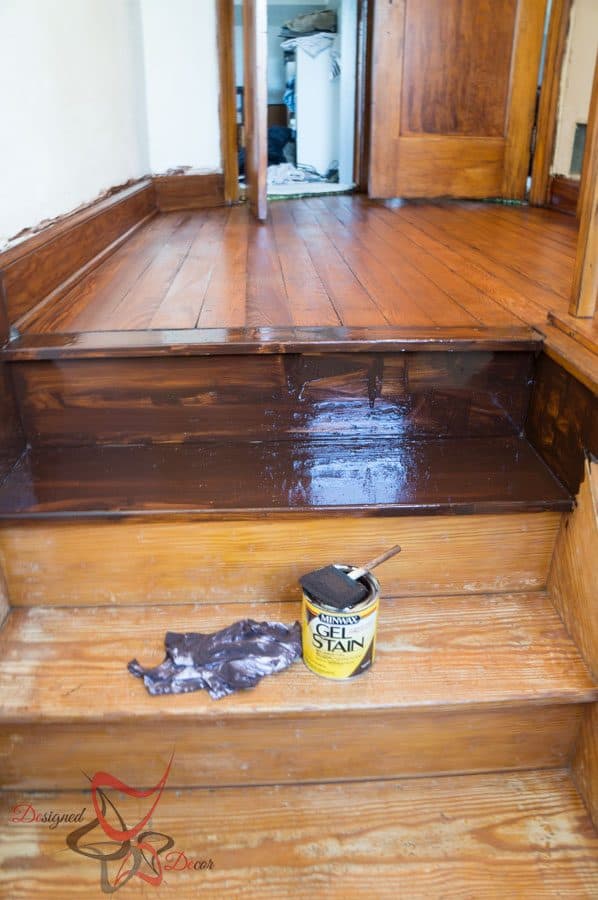 Yup, you can easily darken stain on hardwood floors, doors, and stairs. Come over to get all the details on how I did this to my attic stairs and doorways. You do need to use a different sealer on the floors, so check out this post, How to darken my hardwood floors and stairs.
Check out these other furniture makeovers
Would you like to see what I stock in my Paint Closet?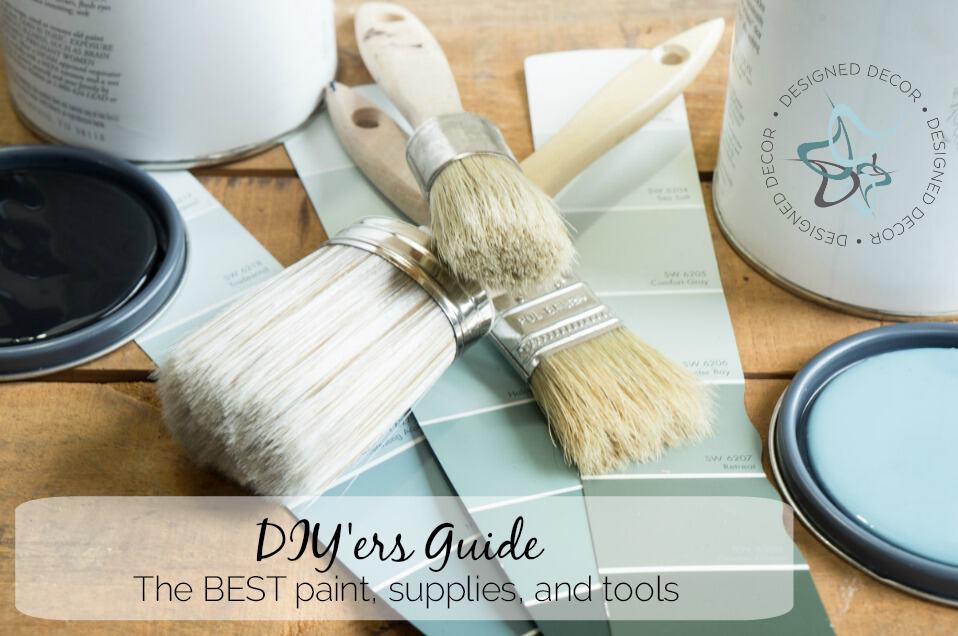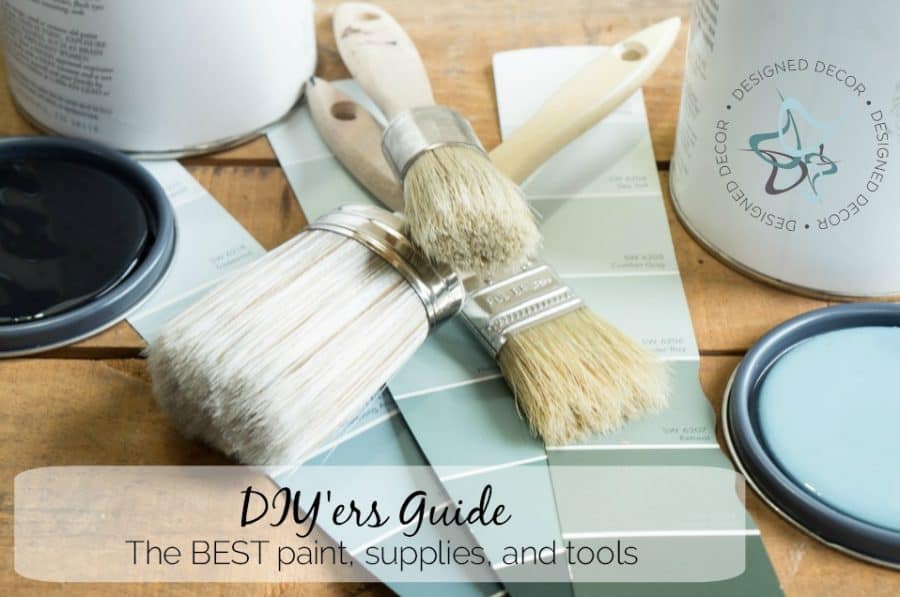 You can receive my DIY'ers guide to see all my favorite tools and products by signing up to receive my weekly updates. Yours free by joining the DD Community.

Join the DD Community!
Join the Designed Decor Community and receive weekly free tips on DIY home projects, painted furniture, decorating, and much more.