Looking to add a touch of elegance to your home décor on a budget? With this easy DIY ombre stain finish, you can achieve a beautiful, high-end look without having to spend a lot of money.
Ombre stained wood is a great way to add some interest and personality to your furniture makeover projects. It's also a very easy finish to achieve, with no stripping required! In this blog post, we will show you how to create an ombre effect on your wood projects with just a few simple steps. Let's get started!
This desk was in great shape, unlike most of the pieces I find or purchase for my furniture makeovers. It was in great shape because of who owned it, my neighbors, thanks, Burt and Judy! They were getting rid of the desk and asked if I wanted to have it and give it a great makeover and find it a new home.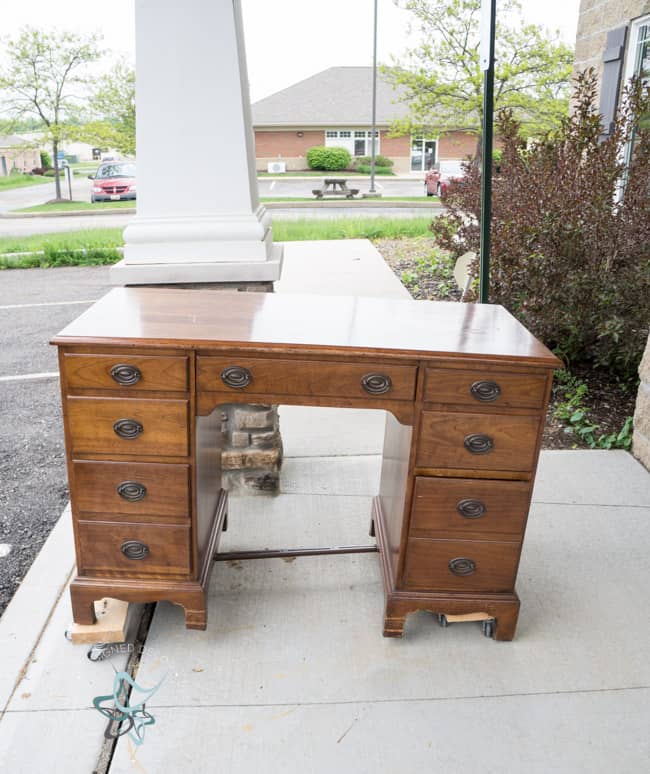 If you like all wood pieces, this was in perfect shape to keep as is. Although, I decided to take it up a level and give it an ombre stain finish on the drawers and a little bit of paint. I personally love the look of natural wood tones paired with paint. This gives the outdated furniture a modern look while keeping the warmth of the wood.
How to Ombre Wood
I started by lightly hand sanding the drawers and top, just enough to remove the varnish. Use light grit sandpaper, I recommend 300 or 350. Make sure to sand in the direction of the wood grain. Once this is done, clean the furniture thoroughly removing all sand dust, and grime from the furniture.
You can read all about how to stain without stripping from my last post if you want to know all the specific details.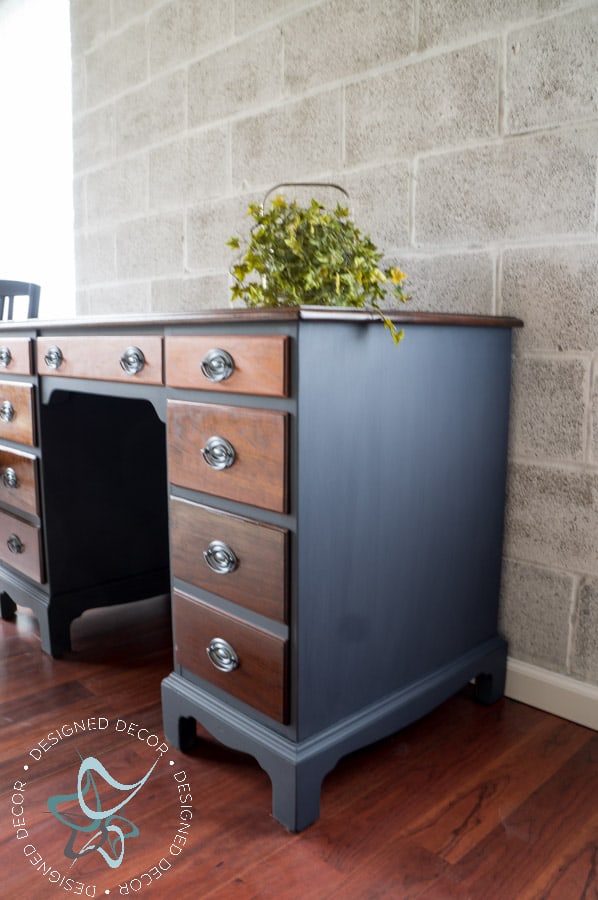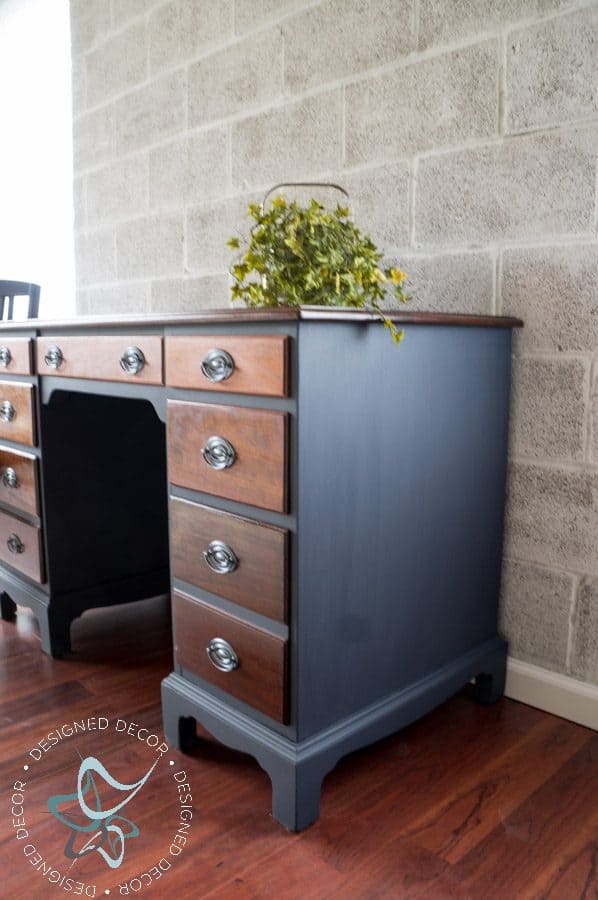 This post contains affiliate links. Click here to see my full disclosure policy.
To create an Ombre effect, I applied Early American stain
to the top drawers, Special Walnut stain
to the second row, and Dark Walnut stain
to the third and bottom drawers. If you would like to have a 4th stain in the ombre stain finish, I would use Java Gel Stain.
I cover all the details about using lint-free cloths, what is the best sealer for the stain to create a smooth finish, and how to apply the stain in this post, How to easily darken stain without stripping.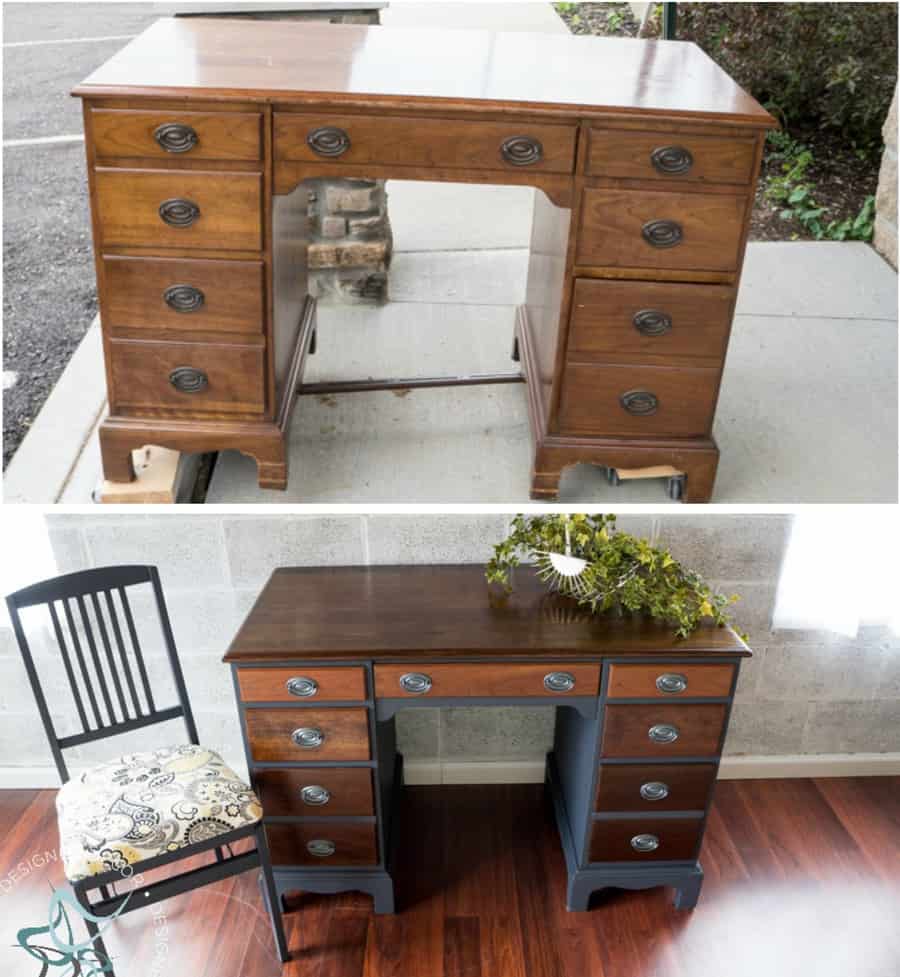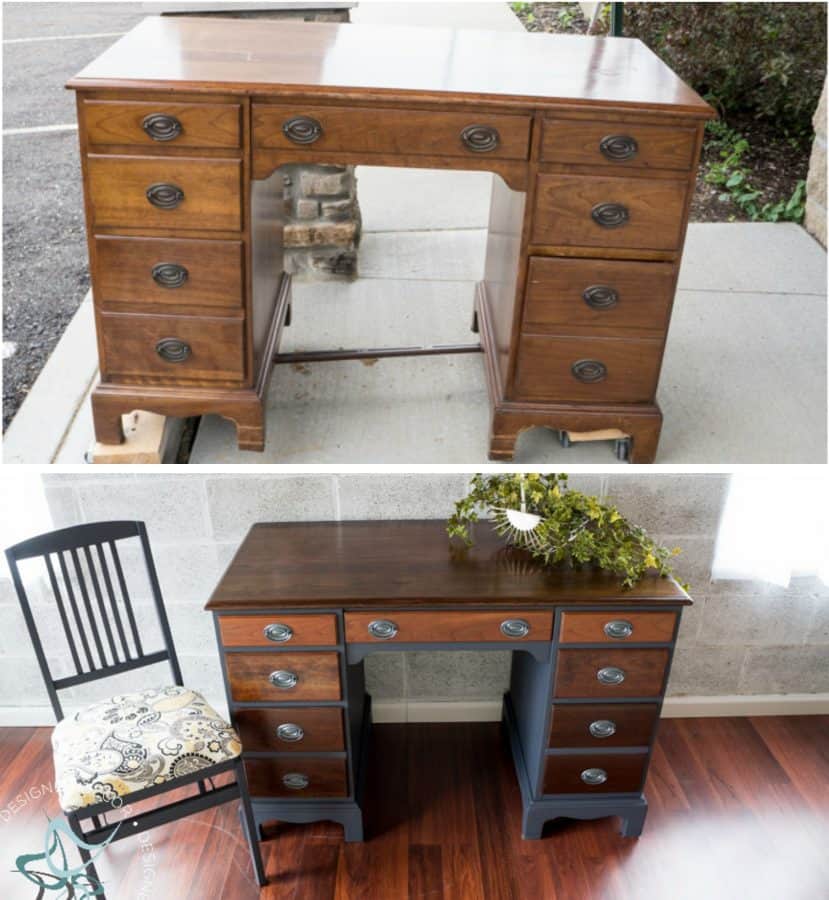 I painted the base of the desk with General Finishes Milk paint in Queenstown Gray
, sealed with High-Performance flat
, and finished with glaze effects
in pitch black.
If you are needing more help in your furniture painting journey, I teach you how to glaze furniture or how to stain furniture in my online furniture painting video workshops.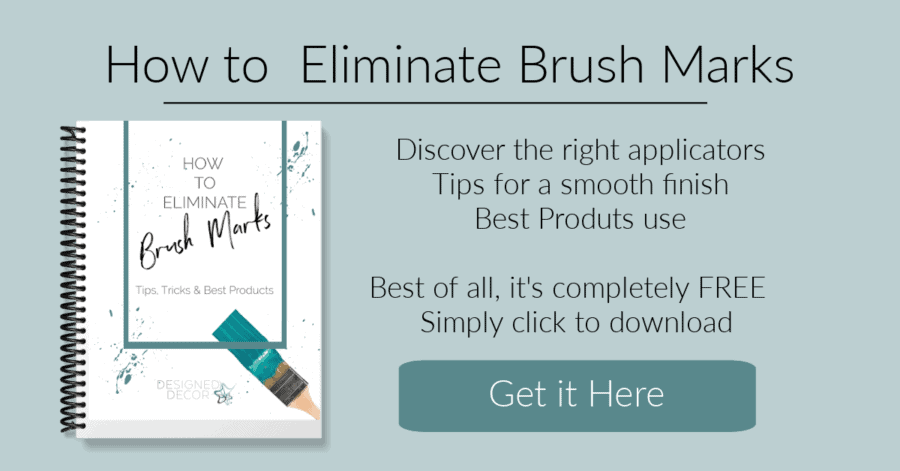 Supplies Needed
Wood Chair Makeover
Next, was giving this old chair a much-needed makeover to go with the ombre finish desk. This was a chair that I picked up in one of my furniture hunts. I never pass up a chair that is priced to sell, because you never know when you need one to go with a desk or table.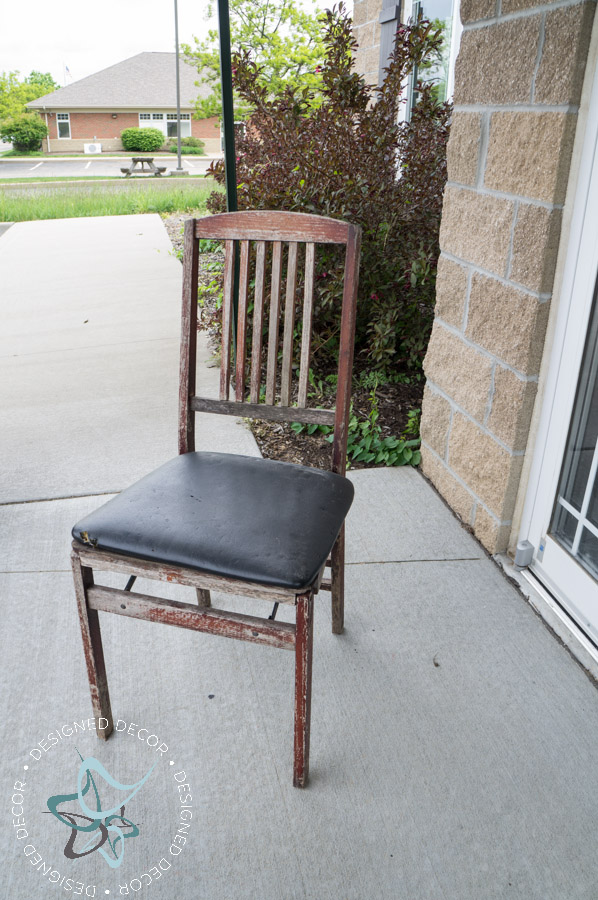 Of course, this chair needed a very good prep with sanding and cleaning. I removed the gross pleather cover and replaced all the seat cushioning with new products. Most times, the padding is disgusting and needs to be replaced.
You can read all about the details on how to reupholster a chair from this post.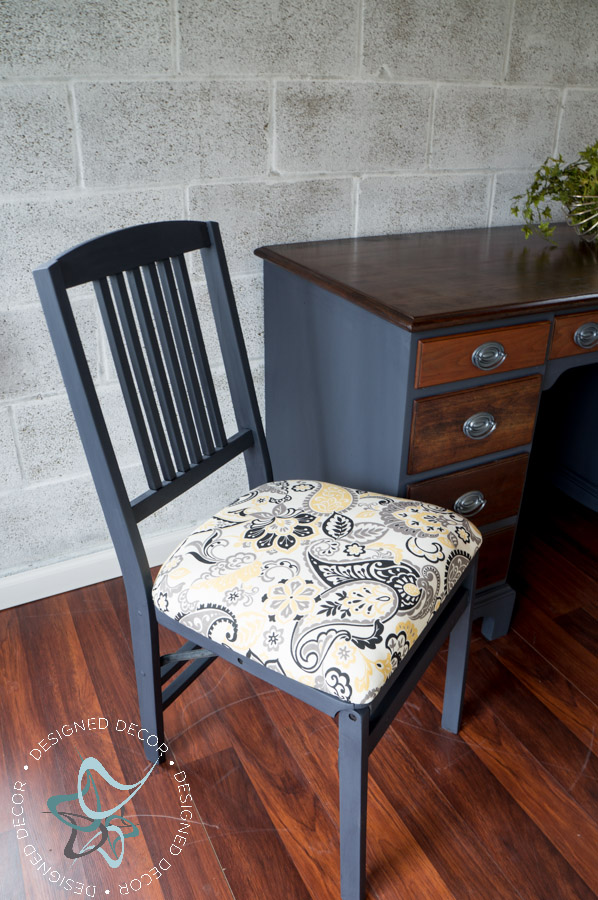 I painted the chair the same as the desk and reupholstered the seat with some leftover fabric that I had from my custom-made tote bag. The name of the fabric is Filigree Butter Cotton Canvas by Richloom Studio. I found this similar fabric, as the fabric gets discontinued frequently and this is an older fabric that I used.
Painting Furniture Hardware
The other important part when doing a furniture makeover is updating the hardware. I find that most hardware pieces need to be painted in order to update the look of the furniture.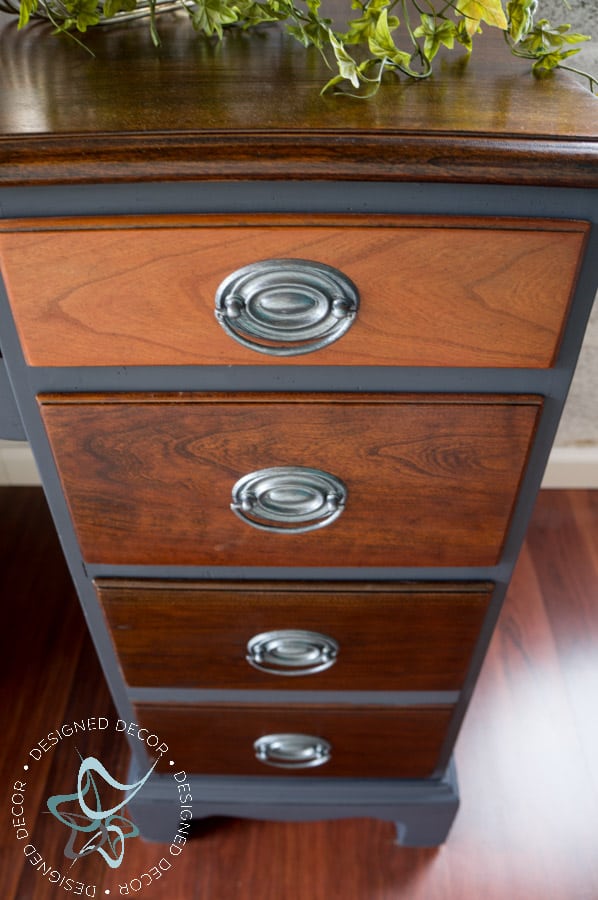 The original hardware finish did not stand out against the Ombre stained wood, so I finished the pieces with my go-to finish in a brushed metallic finish.
Do you want to learn how to finish furniture hardware? If you need help, I offer an online workshop on how to paint furniture hardware. In this workshop, you will learn my go-to finish along with 3 other finishes with step-by-step video tutorials.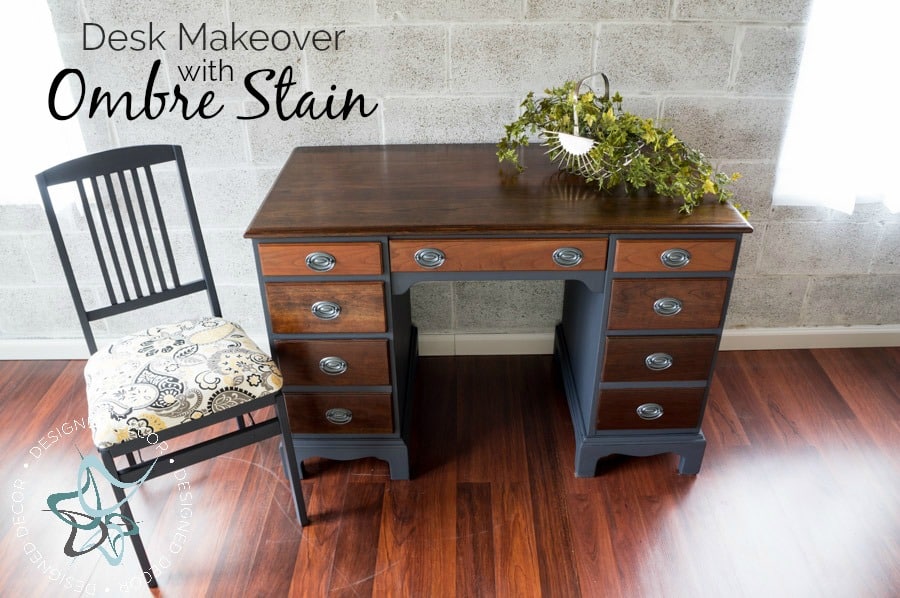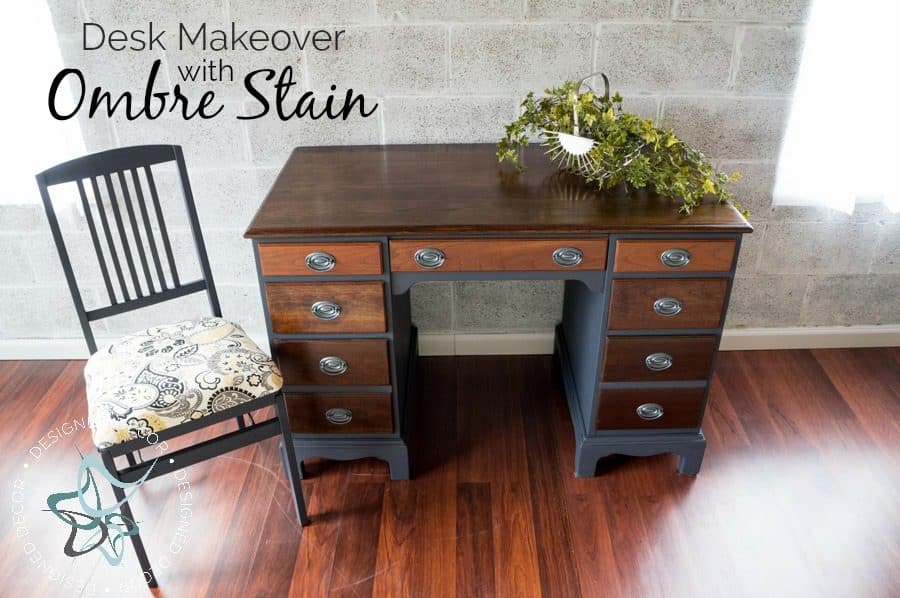 This desk sold right away and I know why.  She was in great shape and she has an updated new look of a DIY Ombre wood stain.  
Check out these other great furniture makeovers
Discover more Inspirations by clicking on each category photo





Join the DD Community!
Join the Designed Decor Community and receive weekly free tips on DIY home projects, painted furniture, decorating, and much more.