Many people get overwhelmed when it comes to decorating a TV wall. They don't know where to begin or even have an idea of how they want the area to look that surrounds the TV. Let me share 5 easy ways to decorate a TV wall to make the process simple and so you will love the end result.
Clean the Slate
Start by setting the TV in place and remove everything around the TV, except the stand or shelf you are using for the TV. Let the space sit empty for a few weeks while you begin to decide on the design style and a layout plan.
The concept of having a clean slate gives you the ability to visualize the design. If you leave clutter and other things around the TV this could hinder the idea of having an entirely different design plan. Sometimes trying to work with the things in place could be holding you back from loving how your TV wall turns out.
Videos from Designed Decor
This post contains affiliate links. Click here to see my full disclosure policy.
Find Inspiration
I usually start any design plan with starting a Pinterest Board. A Pinterest board is an easy way to gather all the inspiration you need for that TV wall. I save all the ideas into that board and begin to decide what inspirational photos will work best in my space.
Just start by pinning all the TV walls you like. Start broad and just pin anything that catches your eye. Once you collect a large amount of TV wall photos, you begin to pinpoint your favorites. See my Decorating TV Walls Pinterest board for some inspiration ideas.
Planning
Now that you know the location of the TV and have found some inspiration, you are ready to do the planning. Here are 5 different ways that you can incorporate your TV into your design style. Once you discover which idea you like then you can begin to create that idea into your design plan.
Frame It
Adding a frame to your TV is a great way for it to look more like a piece of art to fit into its surroundings. Some TVs are now coming with a frame. This Smart Frame TV from Samsung is a piece of art when it is off.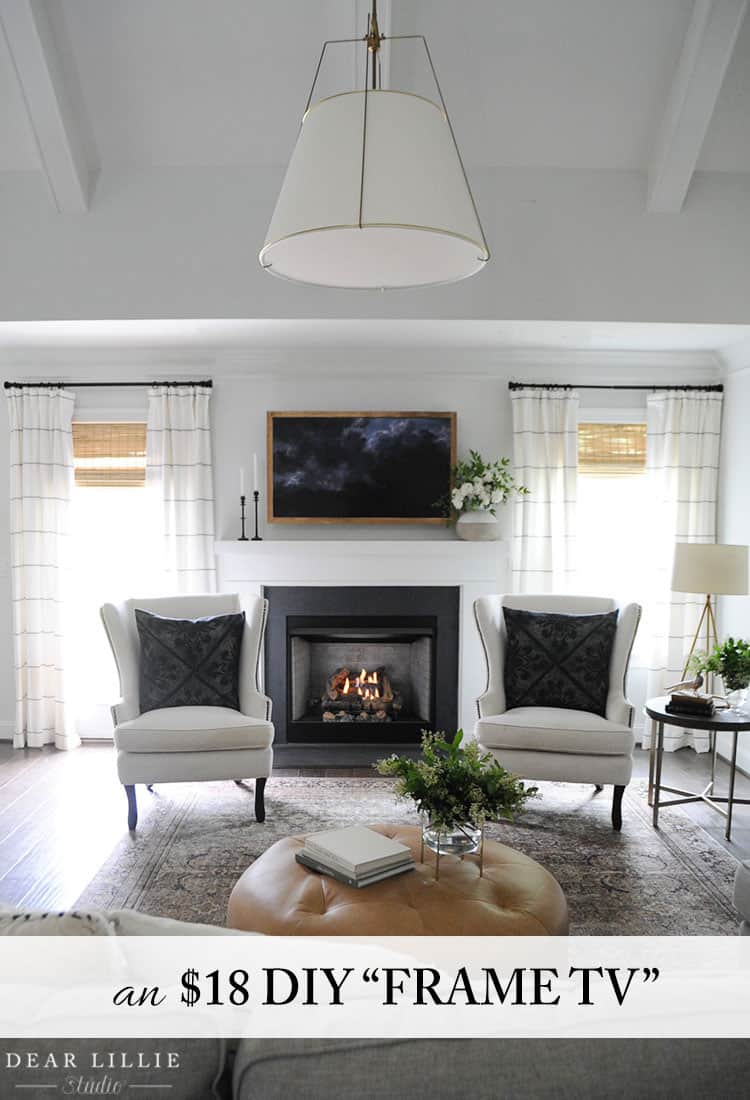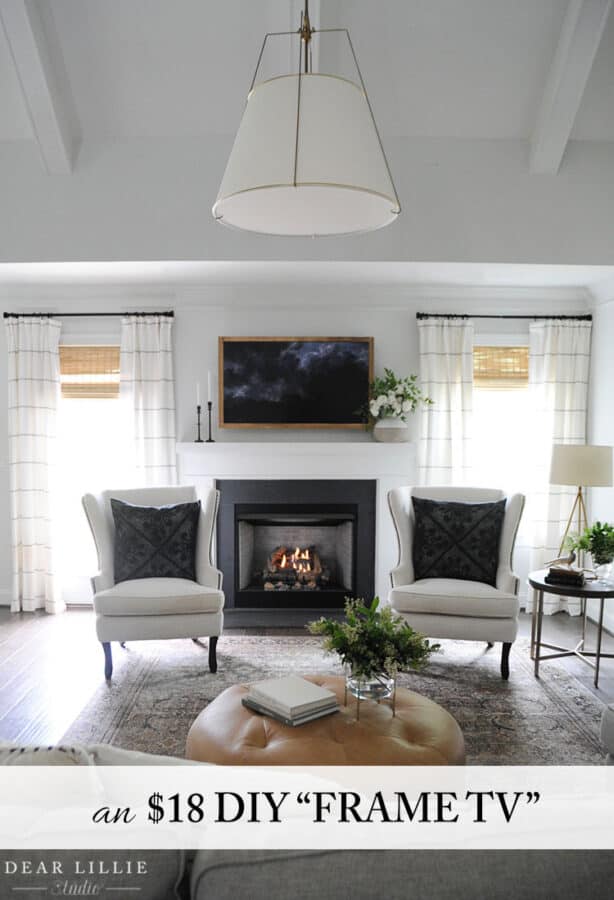 You can make your own DIY TV frame using this tutorial from Dear Lillie. I think adding the frame makes it look like art above the mantel instead of a TV.
Gallery Wall
Adding a gallery wall around the TV is a very popular way to decorate a tv wall with art.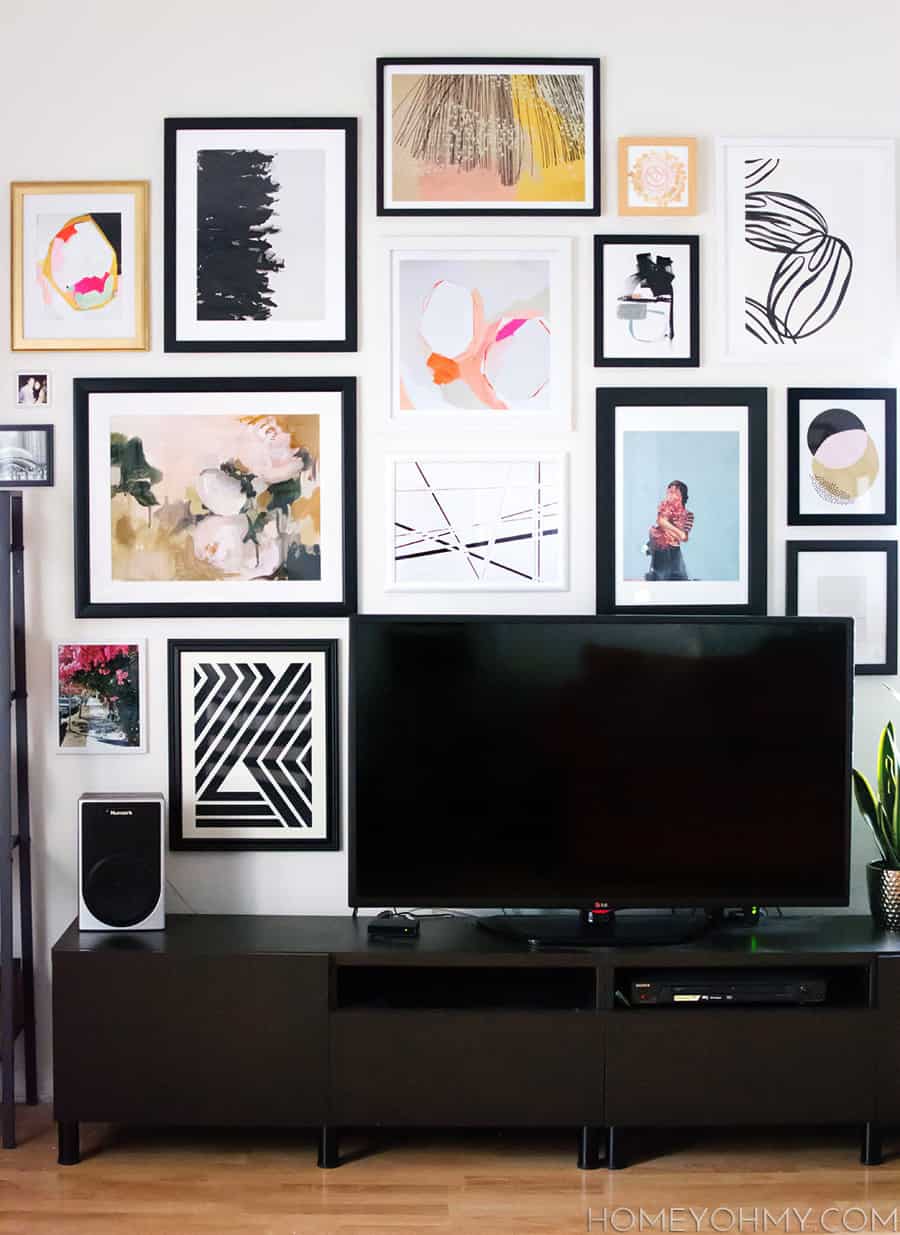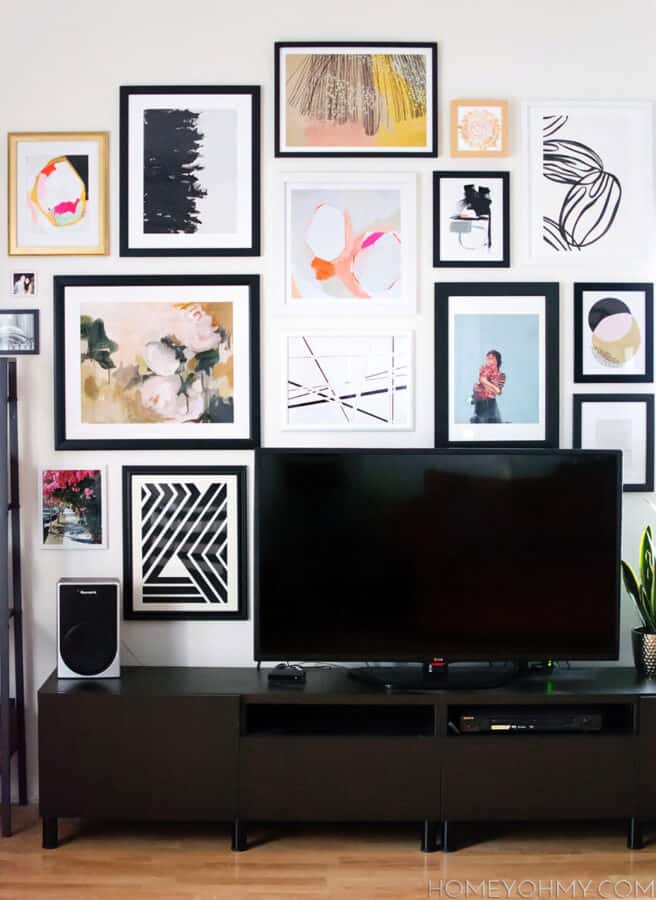 This TV gallery wall from Homey Oh My is a great example of using an all-black frame gallery wall. This helps the TV blend into its surroundings since all the frames are black.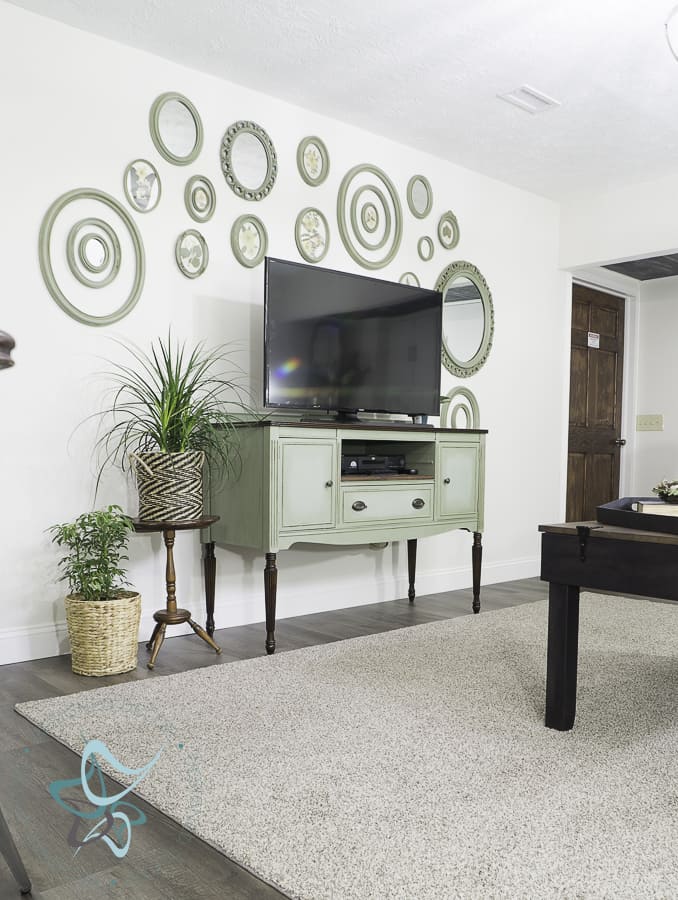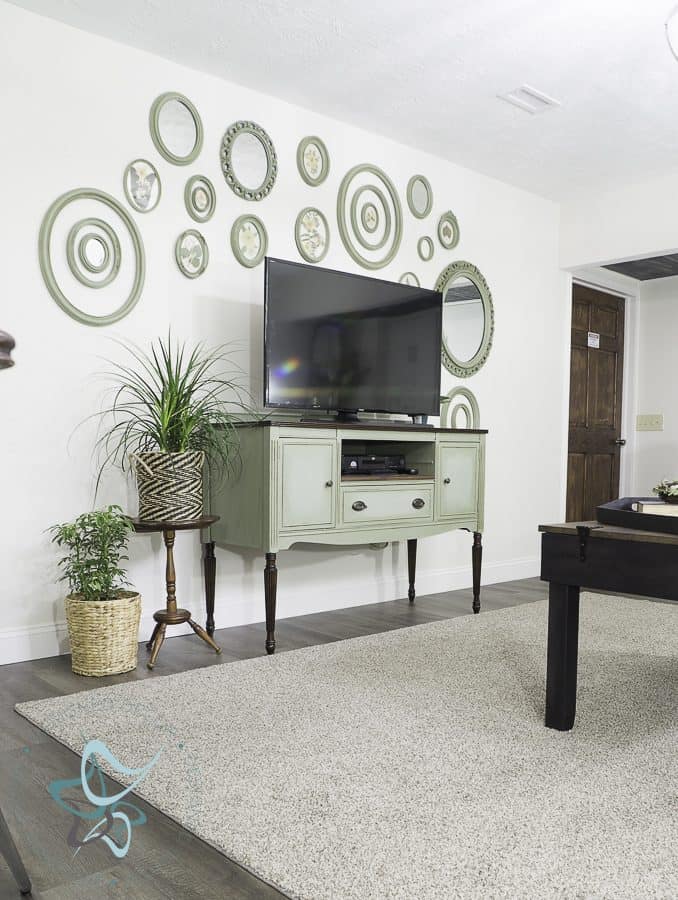 I painted the gallery wall frames the same as the media center. This makes your eye focus on the matching surroundings instead of the TV. See our Airbnb where we have this gallery TV wall for our guests.
Sometimes you may just want to hide the TV. I am not a fan of a TV above the mantel. If I had to have it placed there, I know I would hide the TV so it would not be the focal point of the room.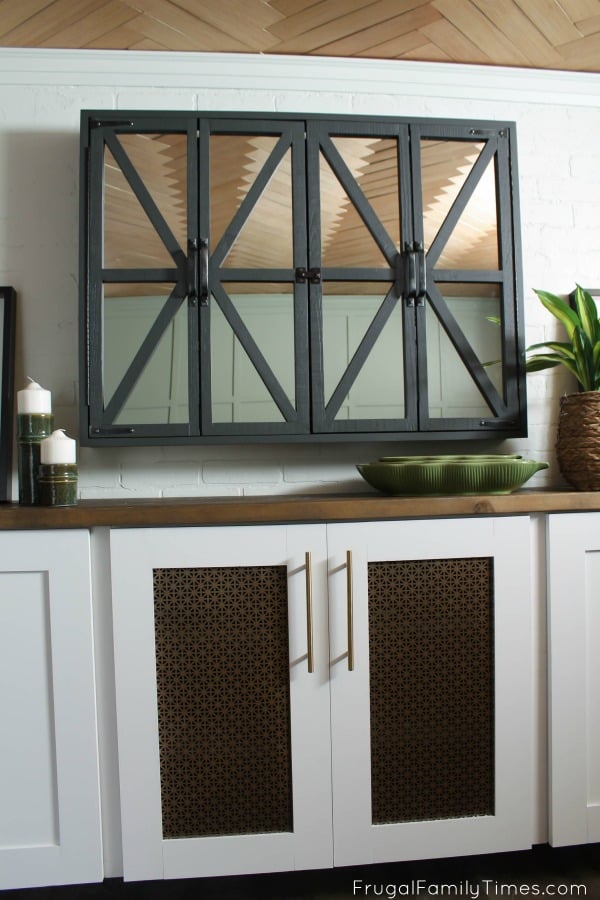 Love this DIY hidden TV Cabinet idea from Frugal Family Times. This easily opens to watch TV and it makes a great piece of art work when closed to hide the TV. You could use this same idea and use artwork instead of the mirrors.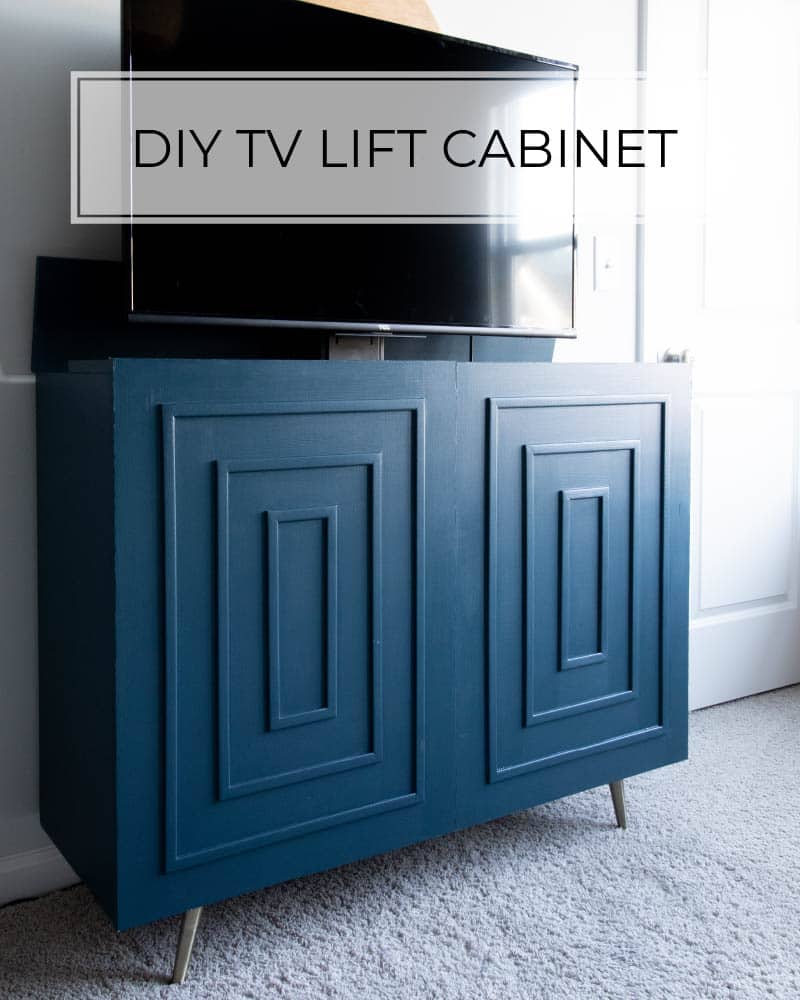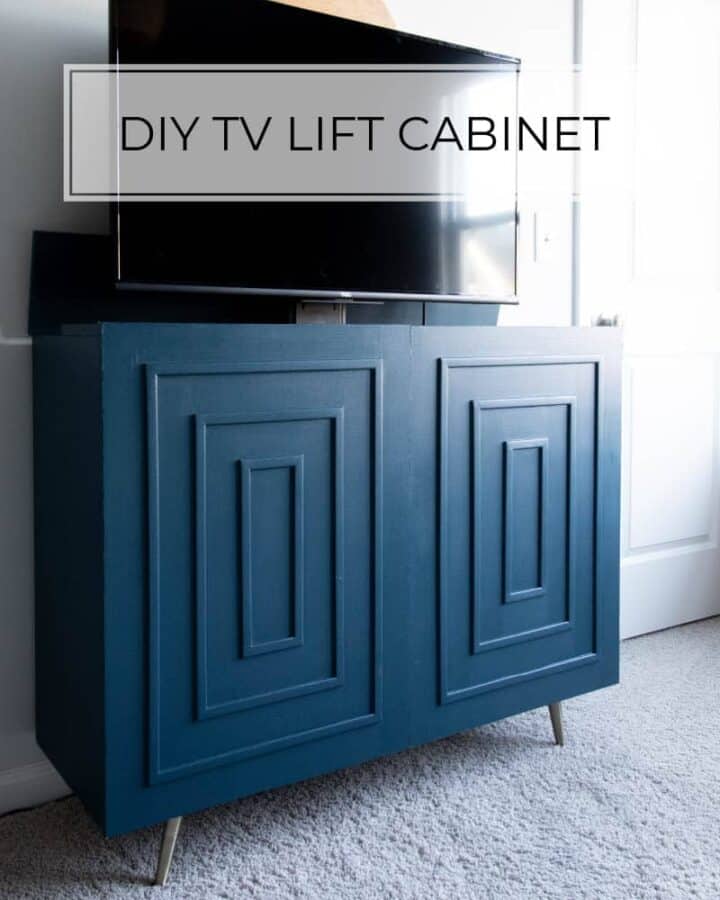 Love this TV lift idea from Crafted by the Hunts. You can build your own or even purchase one. I found these great purchase options from TV lift cabinet. They are pricey, so if you have skills, I would DIY them.
Built-Ins
Another very popular option for holding TV's are built-ins or shelving.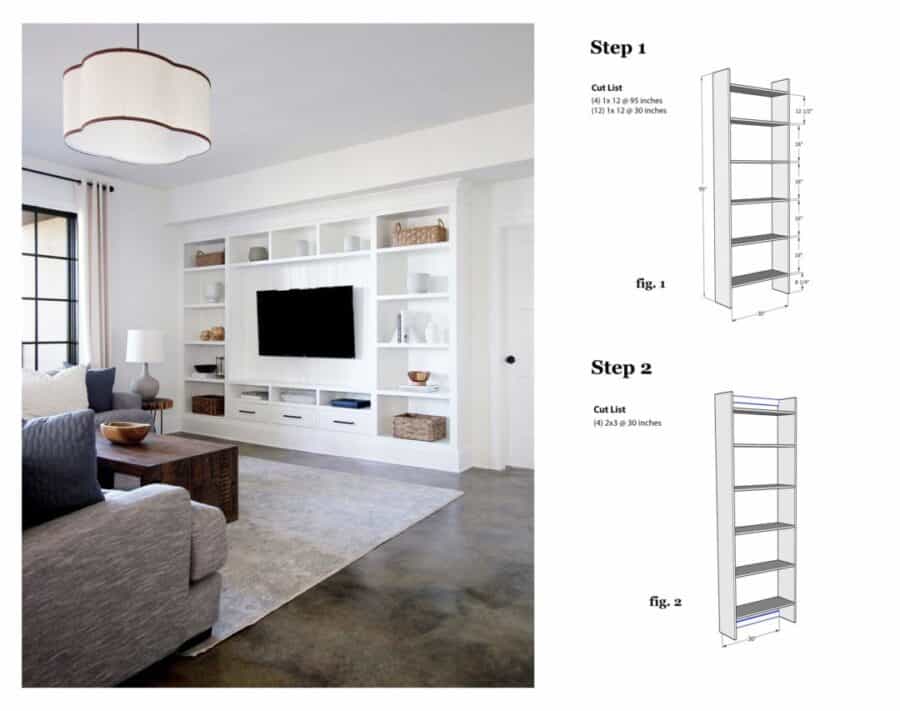 Here is a DIY version for building your own media center. If DIY is not an option, I found this entertainment center with storage bookcases from Crate & Barrel.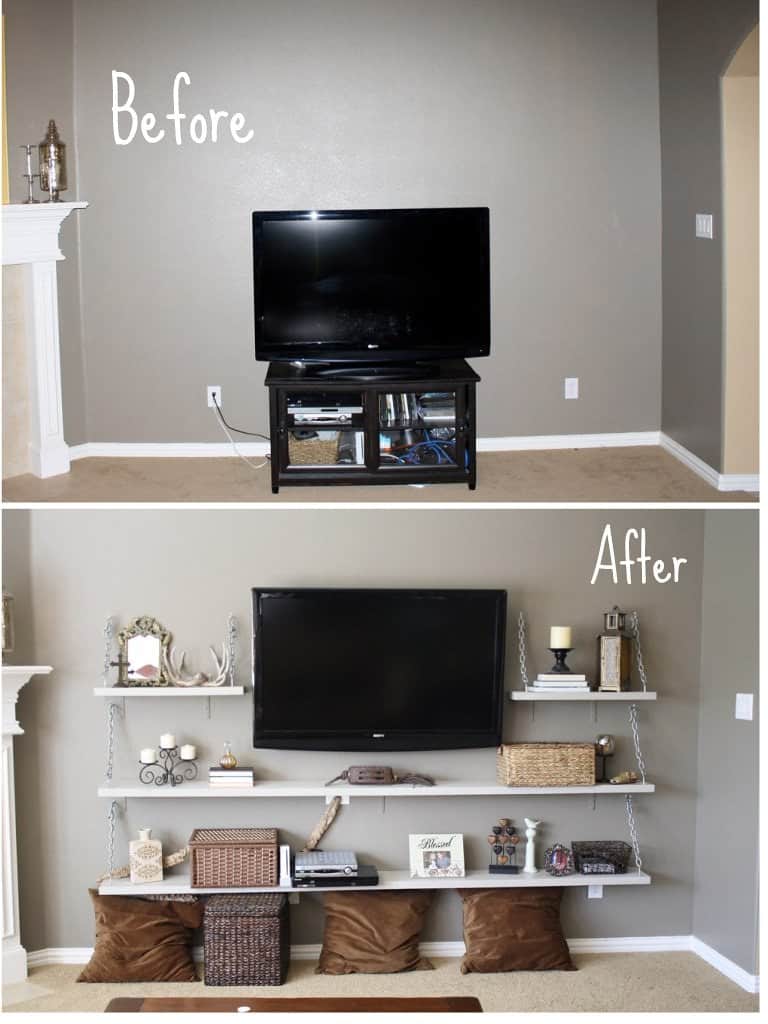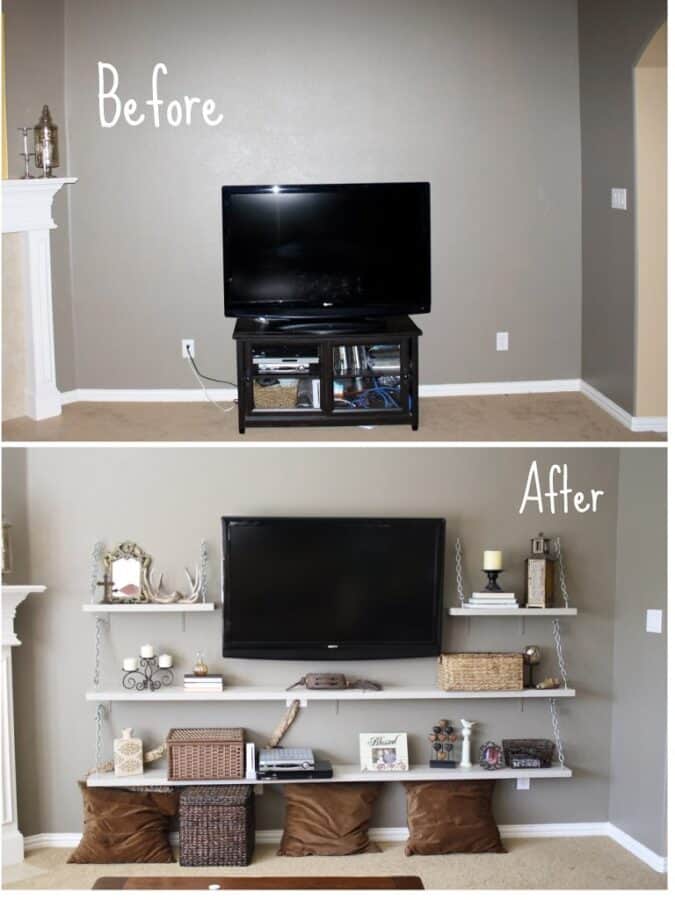 Adding floating shelving is an affordable option for a TV wall. It does not take much skill to hand shelves and you can create the built-in look without the price tag or labor.
Blend it
A final design option for your TV wall is blending the TV into the wall by painting the wall dark.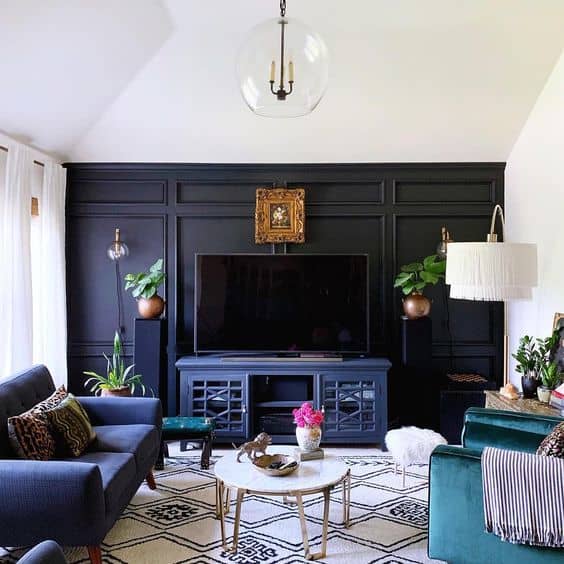 This dark painted wall makes the TV blend into the wall and you don't even notice the TV. This is a perfect idea for those spaces that can handle a dark feature wall. Not all design styles can incorporate a dark painted wall.
Decorate
Now you begin to have fun by decorating your TV wall to fit your style and space. Begin by placing the TV in the proper location and design your wall around the TV. Use paper templates taped to a wall before you actually put holes in the wall for artwork or shelving.
Stand back after the paper templates are in place to make sure you have the proper spacing. Also sit on the furniture to make sure items look proper from a lower angle.
Enjoy
Now sit back and enjoy your newly decorated TV wall. Over time, you may need to make a few simple changes to your design, however, the bulk of your design is done for all the enjoyment.
Discover more Inspirations by clicking on each category photo





Join the DD Community!
Join the Designed Decor Community and receive weekly free tips on DIY home projects, painted furniture, decorating, and much more.