Black painted furniture has always been a "go-to" color choice in my many years of painting furniture. WHY, you ask? Let me review the many reasons that painting furniture in classy black paint should be a staple color for anyone. See the inspirational makeovers and the reasons for black painted furniture.

Why Paint it Black
Black Paint is Classic
Can hide bleed-through
Easy to use
Looks great distressed or modern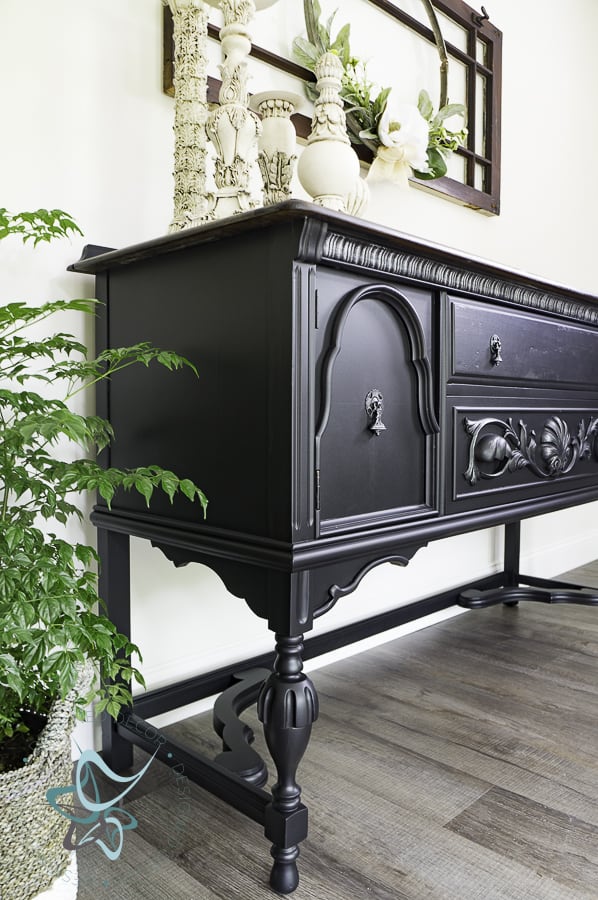 This post contains affiliate links. Click here to see my full disclosure policy.
This dining room set was painted with a sleek modern black paint finish with silver metallic dry brushing on the raised wood-carved details. See the video below on how to do a dry brush effect. You can use any type of silver metallic paint for dry brushing.
Designed Décor Videos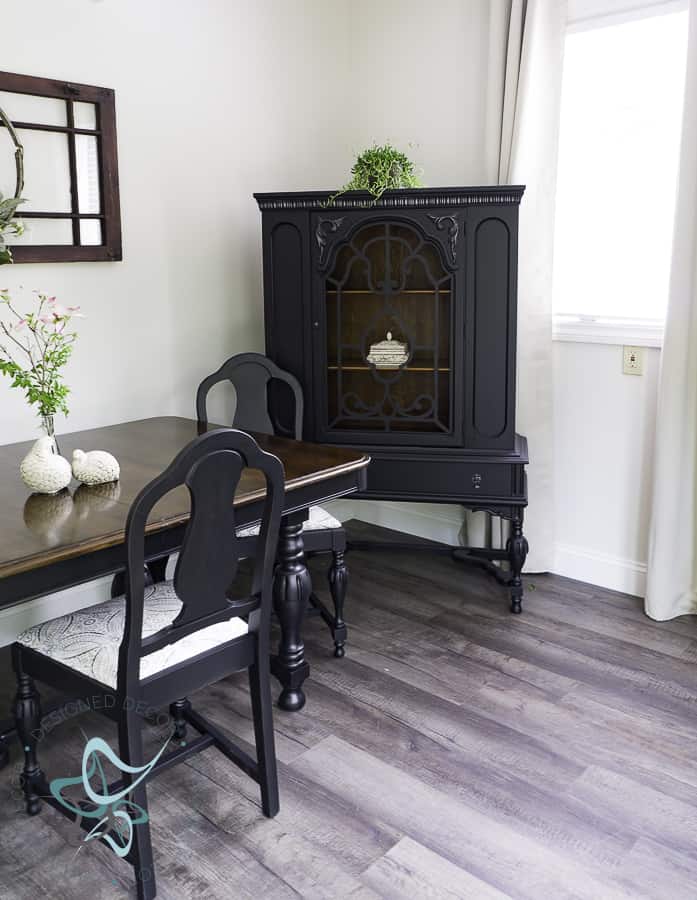 Black painted furniture can be classic, modern, rustic, and distressed.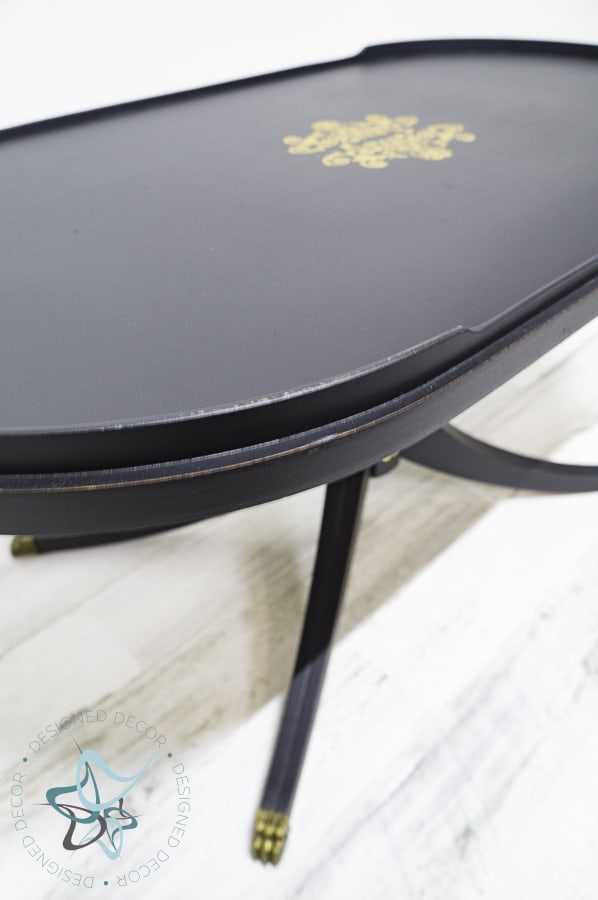 Adding furniture transfers is another way to add details to a blank black canvas. This Duncan Phyfe table was painted using General Finishes Lamp Black. The furniture decals are from Redesign by Prima. Make sure you check out their YouTube channel to see how easy it is to do a furniture transfer.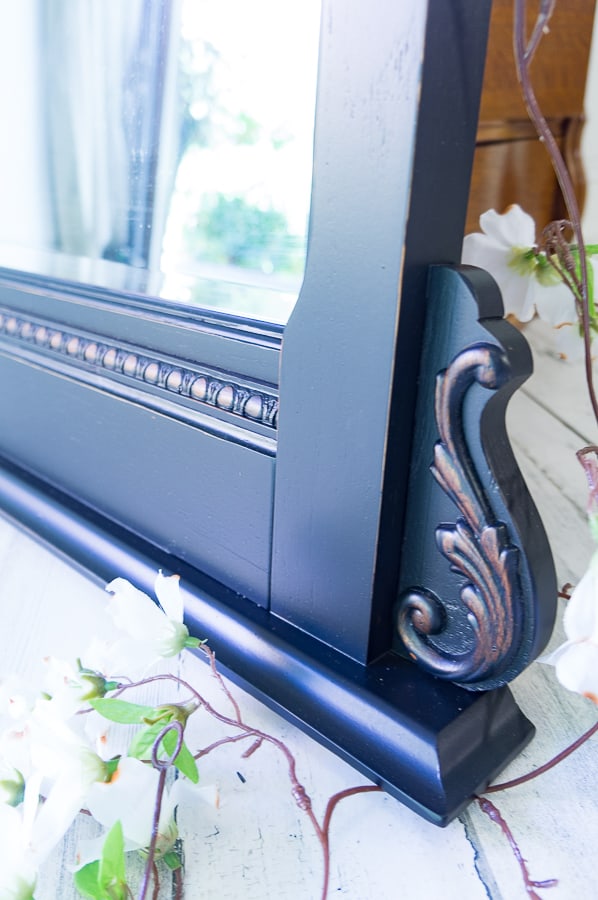 The distressing on the carved details of this mirror was achieved with wet distressing. While the paint is still wet, apply a cloth over the carved details to remove the wet paint. Let the paint dry and seal using the sealer of your choice. My favorite sealer is General Finishes High Performance in flat.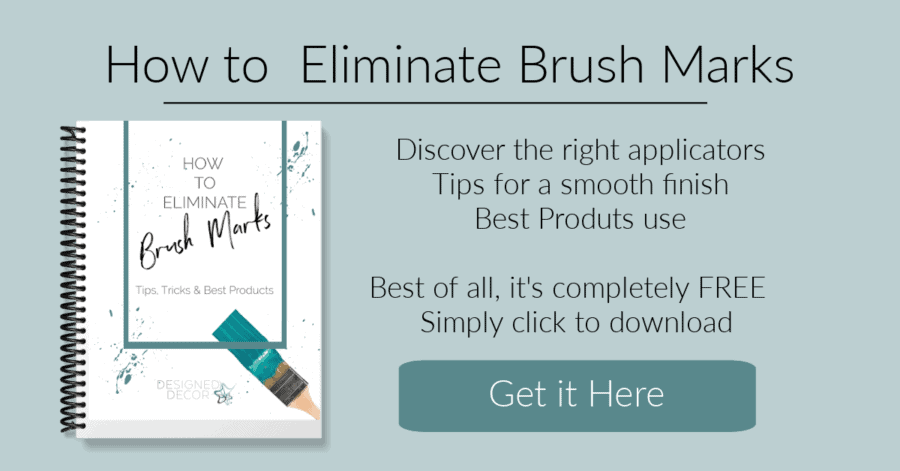 More Black Painted Furniture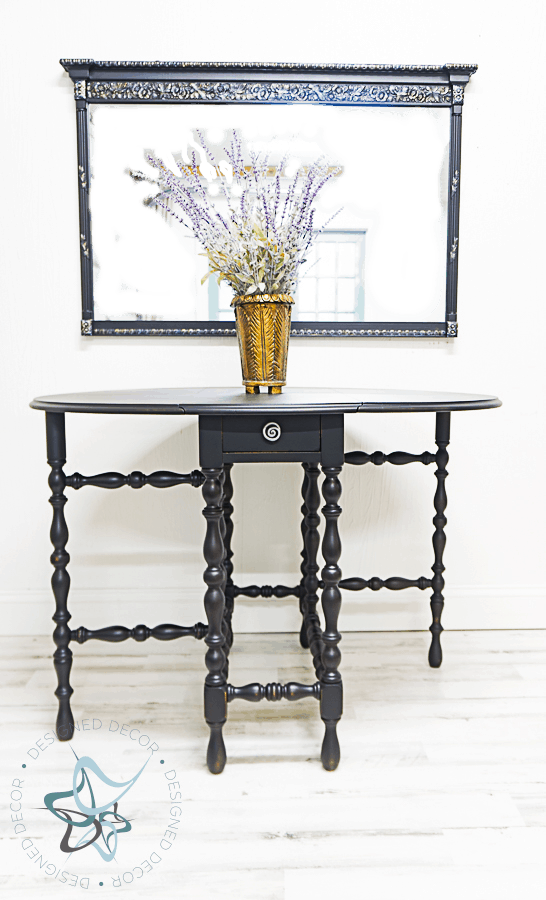 Oh, these leggy spindle tables are perfect for a light distressed black painted finish. Since the legs on this table is continually opening and closing, they need light distress. This is why you need to consider the function of the piece of furniture before deciding the finish.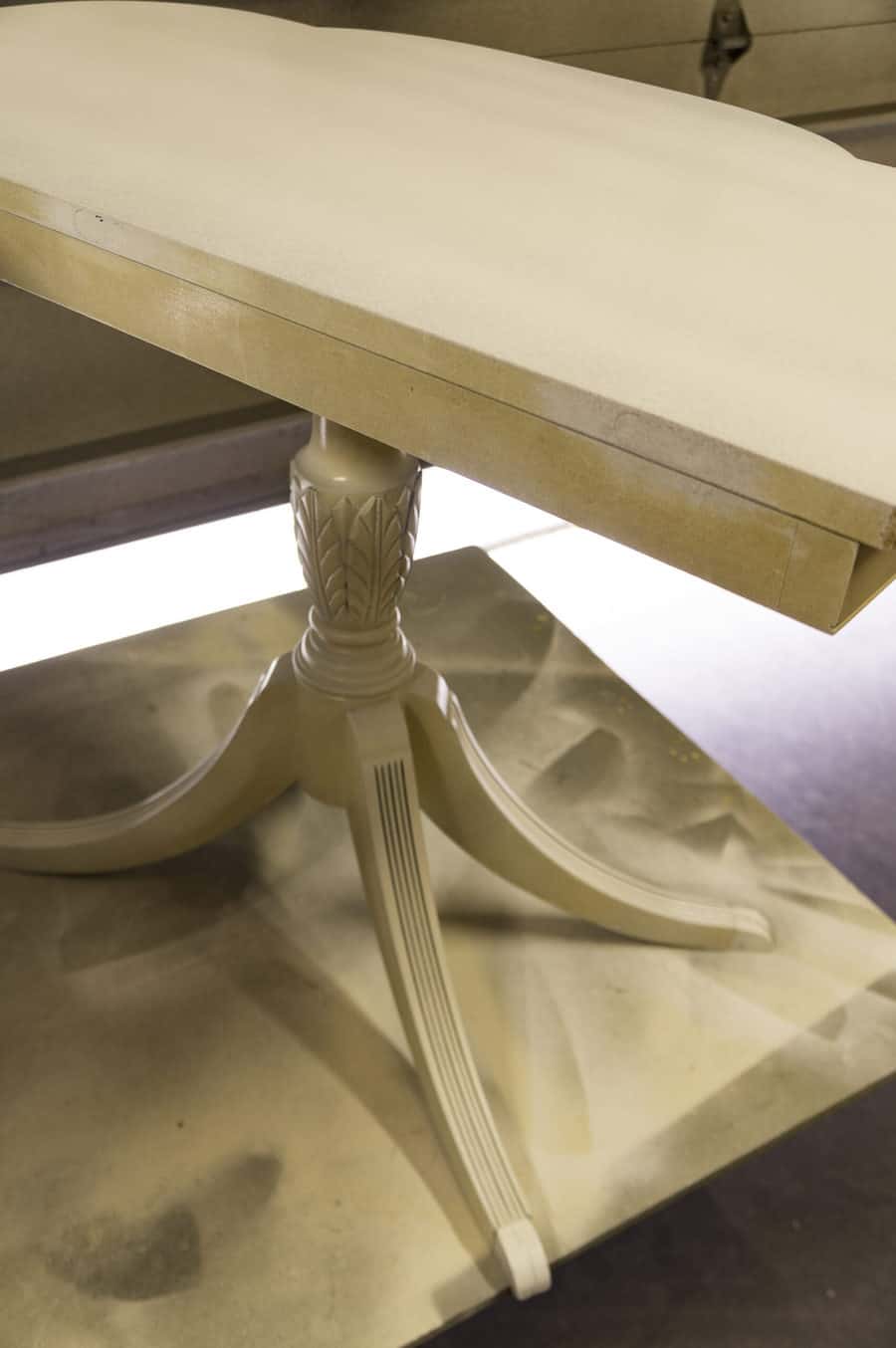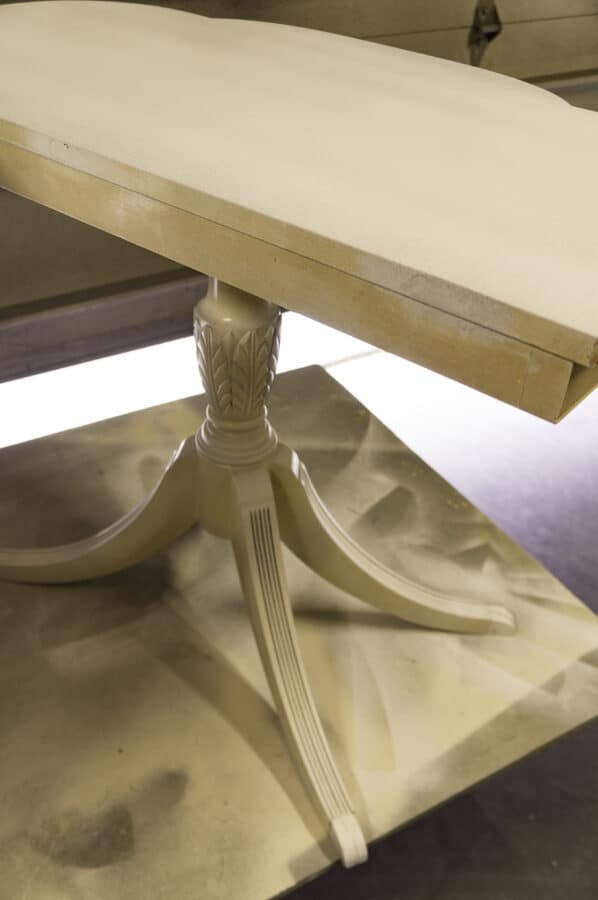 This dark stain finish is screaming to be painted black since it had paint bleed through. I began to paint the table a light color and immediately she began to bleed. Read this post if you want to learn how to stop paint bleed through.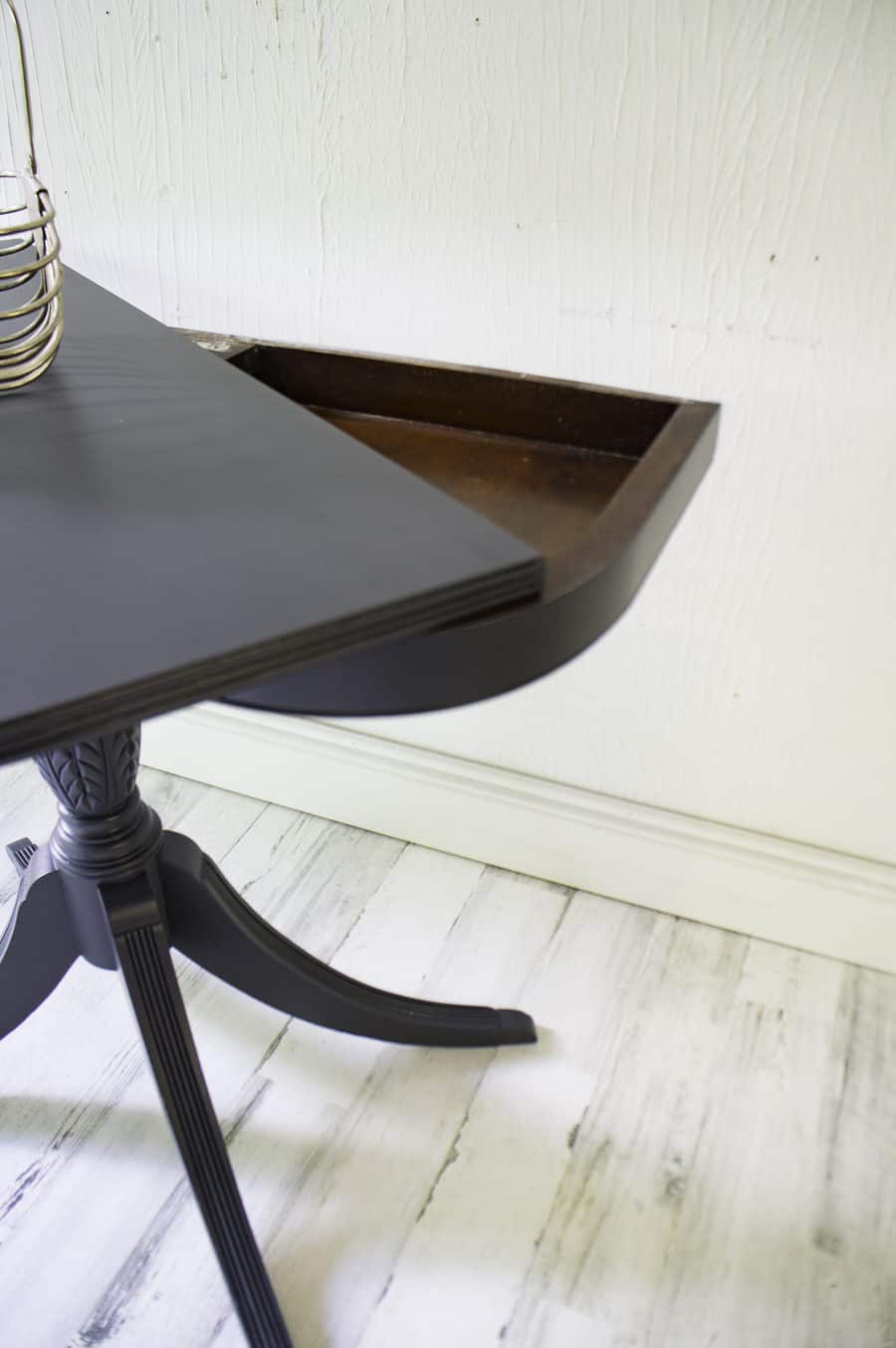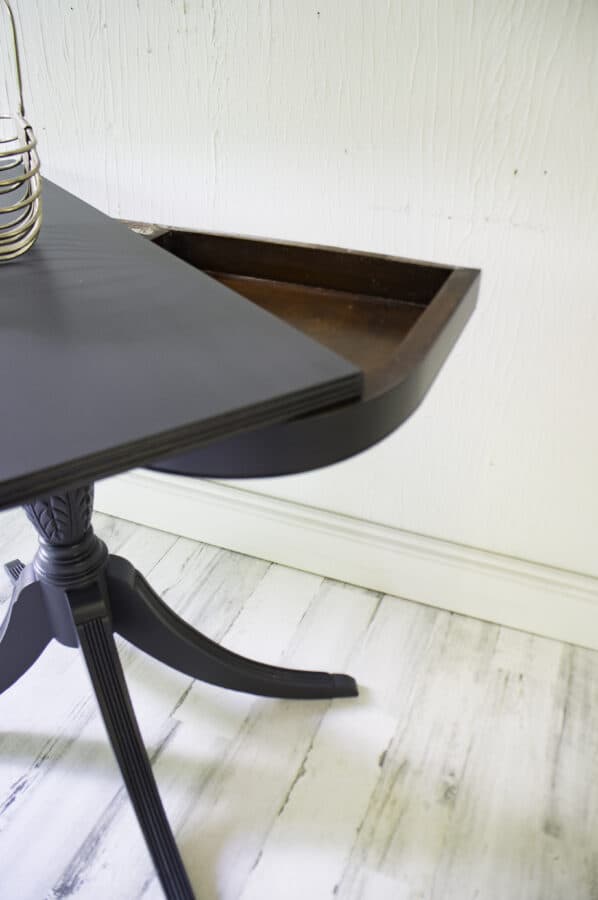 Many of my painted furniture pieces get black or very dark paint since it is the #1 way of stopping bleed-through.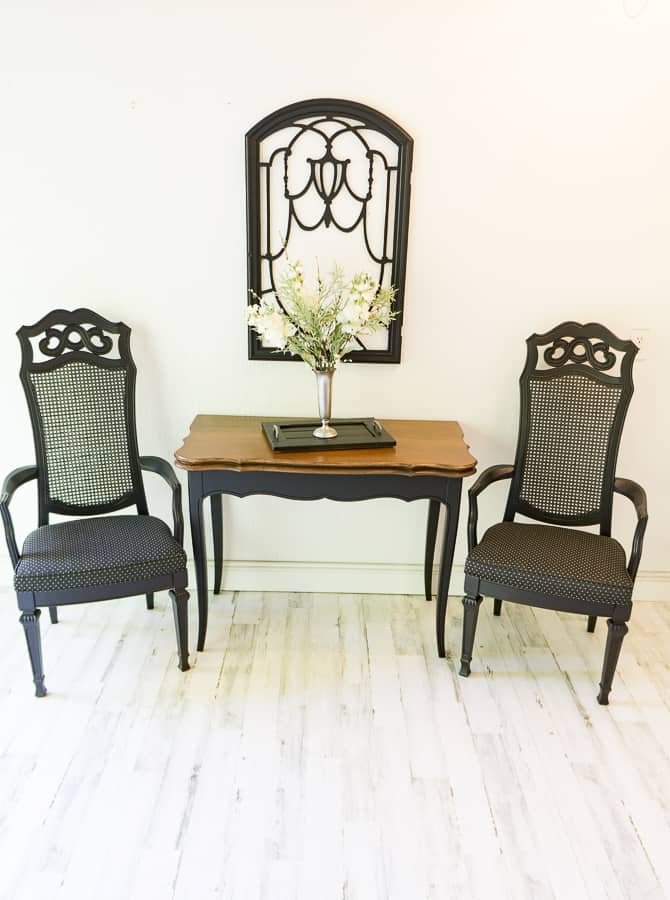 The easiest way to get a smooth finish on any piece of furniture is using a paint sprayer. I typically spray 90% of my painted pieces. Many people ask about what type of sprayer to use and what is the best paint to use in a sprayer. So here is a quick rundown. I use this Wagner Sprayer and this is my favorite paint to use along with this sealer.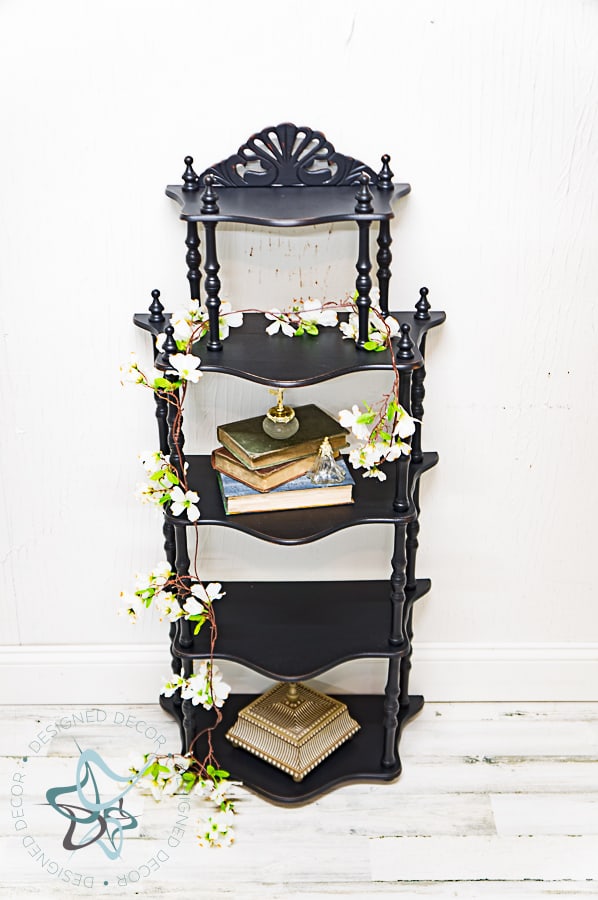 When you paint a lot of things with spindles, a paint sprayer is a MUST. Wagner makes some great entry-level sprayers that are perfect for a beginner DIY'er.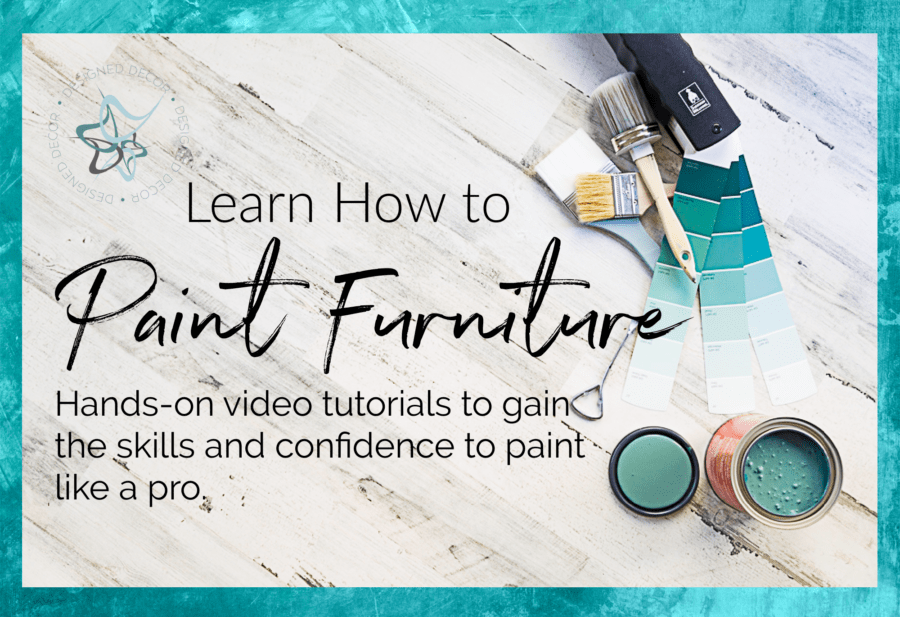 Are you wanting to learn how to paint furniture and just can't find the time in your busy schedule to go to a local workshop?
Frustrated with all the conflicting tutorials on "how–to" or "what products"?
Are you eager to learn a new paint technique and afraid you will mess it up?
Learn many different furniture painting techniques with video training from beginner to advanced.
Online Furniture Painting Workshops for every skill level
Insider Furniture Painting Tips and Tricks
Check out these green-painted furniture makeovers
Discover more Inspirations by clicking on each category photo





Join the DD Community!
Join the Designed Decor Community and receive weekly free tips on DIY home projects, painted furniture, decorating, and much more.